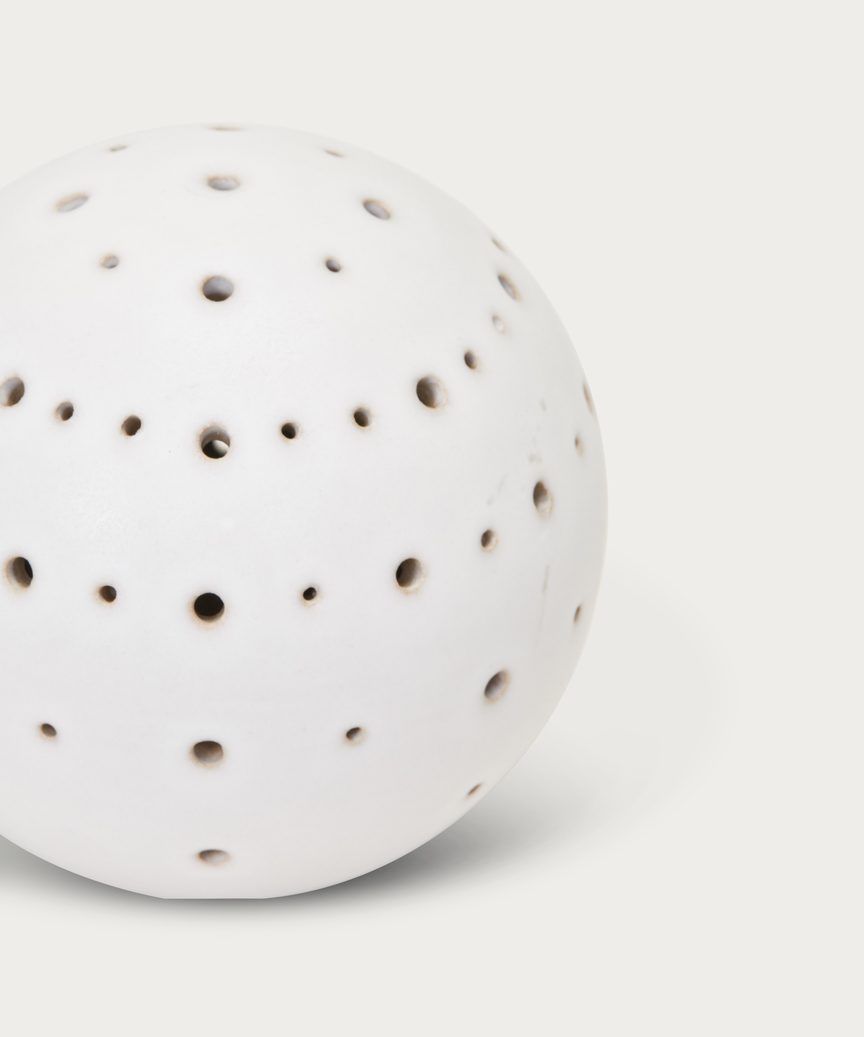 Jenni Kayne
Cedar Ceramic Diffuser
White Sand
Or 4 payments on orders $200+

This diffuser is a ceramic sphere designed and made in Los Angeles. Ceramic beads are infused with natural fragrance oils with notes of rose, tobacco leaf, fir needle, and cedarwood.
Dimensions
2 oz, diffuser ball is 4".
Materials
Ceramic scent beads infused with fragrance oil,
Additional Details
Although they are held inside a cotton bag, the oil can transfer onto surfaces. Do not set directly on furniture or fabric. Keep out of direct sunlight. To refresh the scent, give the diffuser a light shake every few weeks. Keep away from children and pets.

Please note that, due to the handmade nature of our ceramics, each piece will have variations in glaze color and pattern.