Style
In Conversation With Megan Heddinger of Wilde House Paper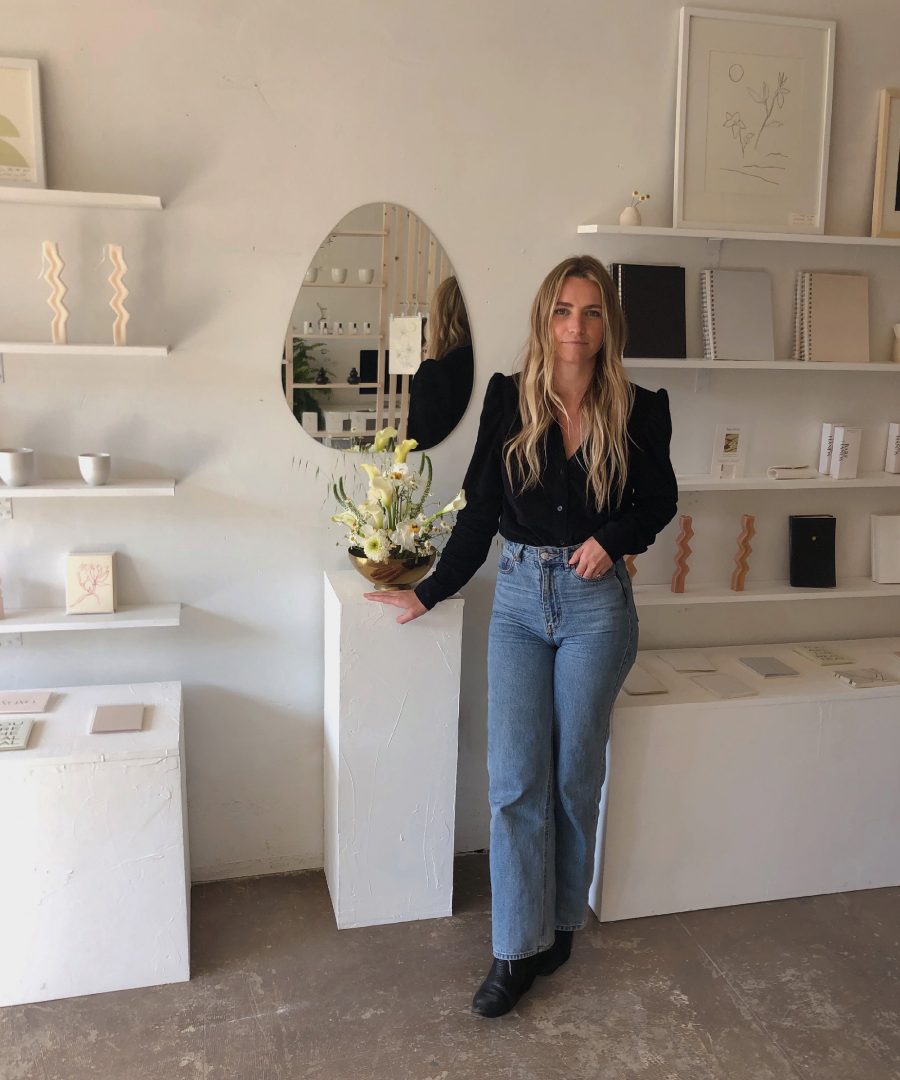 We first fell in love with
Megan Heddinger's
work when we commissioned an exclusive postcard meant to accompany every
Oak Essentials
order—but that was just the beginning. Fast-forward a few months, and we now sell
three California-inspired prints
bearing her name. As the founder of the creative outpost that is
Wilde House Paper
, Megan displays her artistic ambitions and abilities day after day, curating a collection of work that has a place in every space. From sources of inspiration to sustainability, read on for Megan's many musings.
Rip & Tan: What is your background as an artist?

Megan Heddinger: I find myself in a unique space as an artist as my key mediums are a translation of hand mixed with digital. I went to school for graphic design, but have always gravitated towards a hand touch. The majority of art in our collection is first created by hand through pencil drawings or acrylic paintings and then brought onto my computer to play around with color, textures, overlays, and composition. In a way, I never create an original work of art in that all of my art is created in pieces by hand and then digitally combined together to create a refined composition. Knowing that I can manipulate my art digitally gives me a sense of freedom in the hand portion of my process—a confidence that I can make my imperfections my own kind of perfect through my digital translation.

Rip & Tan: What was the driving force behind launching Wilde House Paper? How has the studio evolved over the years?

Megan Heddinger: Wilde House Paper came to fruition in 2019 through my love for tangible designs that bring a sense of purpose to everyday interactions. As we've grown into who we are as a brand, we find ourselves centering around a holistic approach to products and design initiatives that support the idea of well-being, whatever that means to you. Paper is such a versatile and sustainable substrate that serves as a vehicle for us to bring moments of intentionality to our community's daily interactions.

Something that I've really learned as a creative business owner is the need to evolve your business alongside your personal evolution. As I mature and my visual identity shifts, it's important to shift the brand's identity so that it still speaks to who I am. Being a multi-faced brand with a goods line as well as a design studio, I'm constantly being pushed to define my creative outlook. Whether that's for a design client or a new product that we are bringing into our collection, we are constantly evolving but stay grounded through our three core values: intentionality, community, and sustainability.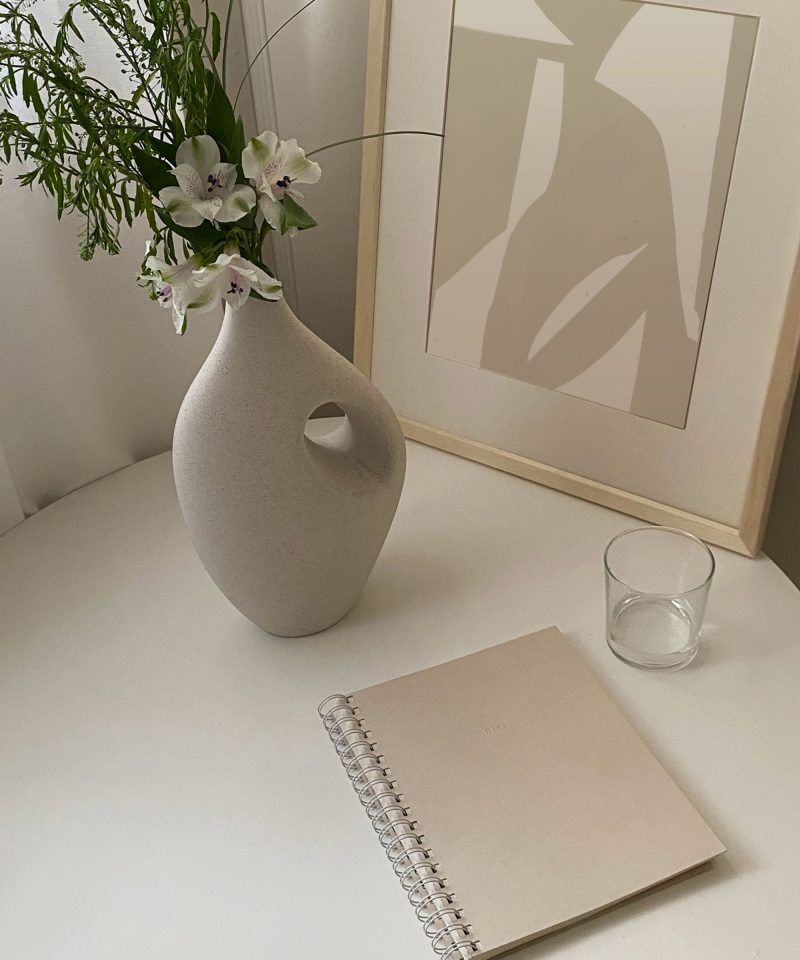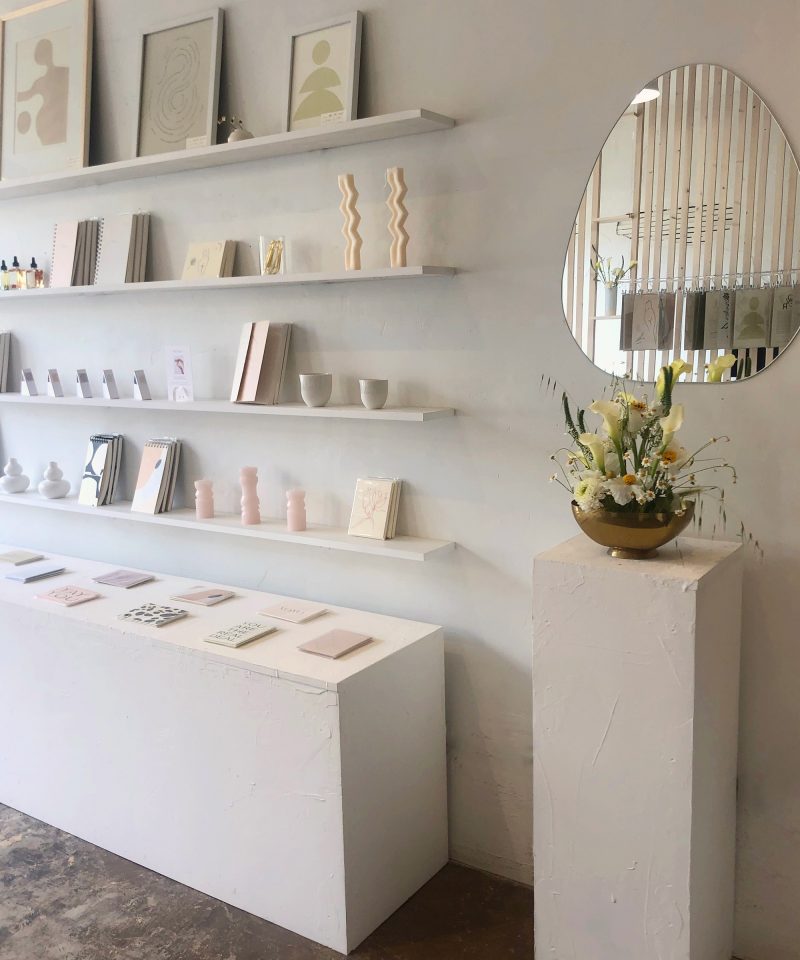 Rip & Tan: Tell us about the prints in this collection. What were your points of inspiration?

Megan Heddinger: This collection that we created in collaboration with the Jenni Kayne team is a true embodiment of the undeniable connection of nature with the feminine spirit. The first piece that came together in the collection was the Dawn Art Print. Initially, this piece was created to support the launch of Oak Essentials and be an artistic representation of "beauty as nature intended it."

From there, we created two supporting art prints to form a true collection that represented both of our brands. Through our common ground of being California-based brands that are built around modern femininity, mindful living, and sustainability, this collection is inspired by all of those values complementing one another.

The Canyon Art Print is inspired by the natural forms and color palette of our shared surroundings, the California coast. The Harmony Art Print speaks to the connection of the feminine spirit as a visual representation of our inherent connection. We both put a lot of quality time into cultivating the shared communities that surround our brands and this piece was designed as a nod to that shared value. As are all of the art prints, this collection is printed on 100% luxe recycled paper which speaks to our shared mission of sustainability. Through this mindful consideration, these pieces not only serve as an inspiring moment in your space but support a bigger purpose of mindful consumption.
Rip & Tan: Every piece you create is grounded in intention. How does this element of intentionality guide your creative process?

Megan Heddinger: Intentionality is at the core of our brand and in turn, leads each step of our design process. Intentionality is a feeling that we all search for in our day-to-day lives, and ultimately strive to be present in. From the beginning, it was important for our design process to revolve around an intentional aspect. We aim to design pieces that enhance daily living to feed our innermost desire to be our most authentic self—whether that be a journal that is a constant in your morning routine or an art piece that is an extension of your aesthetic. It guides myself and our team to constantly create with purpose and push the boundaries to help our community tap into their truest form of self.

Rip & Tan: Where do you turn to for inspiration?

Megan Heddinger: Inspiration is a state of being that I value most in life. It's something that is constantly evolving and takes so many different forms in my day. I find different streams of inspiration through photography in that it captures moments in time that reflect composition, color, mood, and depth. Whether it's through following new accounts or searching through my archives, I gravitate towards fresh takes on fashion, wellness, interiors, color, and form. In a more literal sense, I'm heavily inspired by my surroundings—modern architecture, minimal spaces, neutrals with unexpected moments of pastels, and the natural terrain of the central coast of California.

I also love to pull inspiration from other forms that I consider art, like a beautifully plated dish, an unexpected floral arrangement, or a color palette that naturally presents itself in daily surroundings.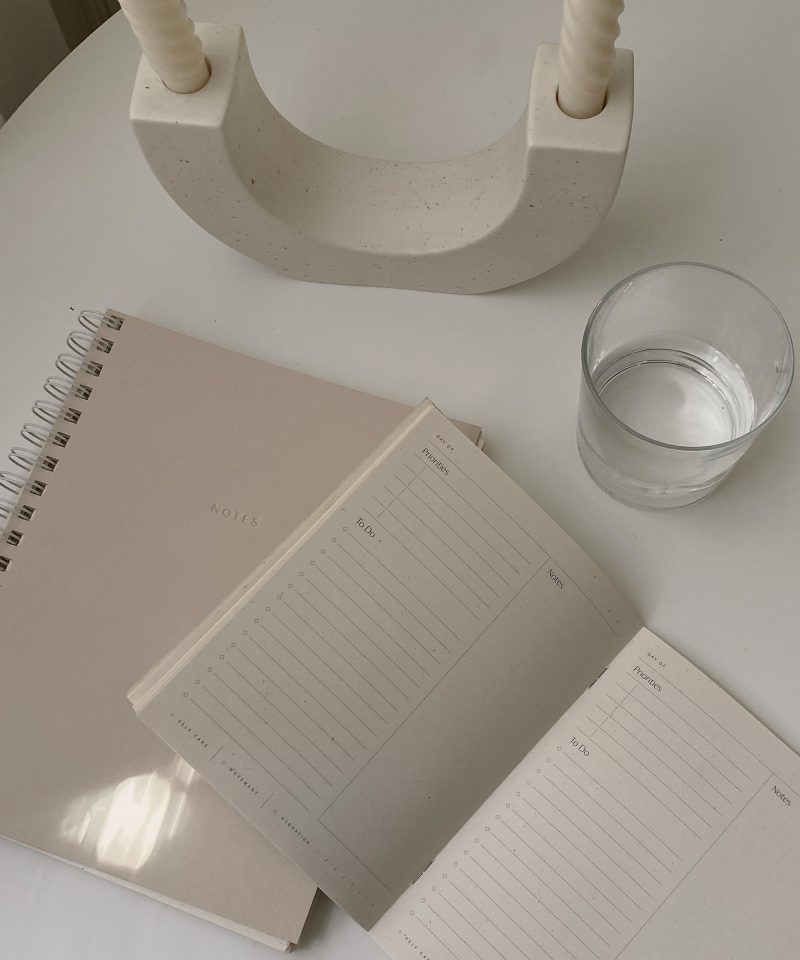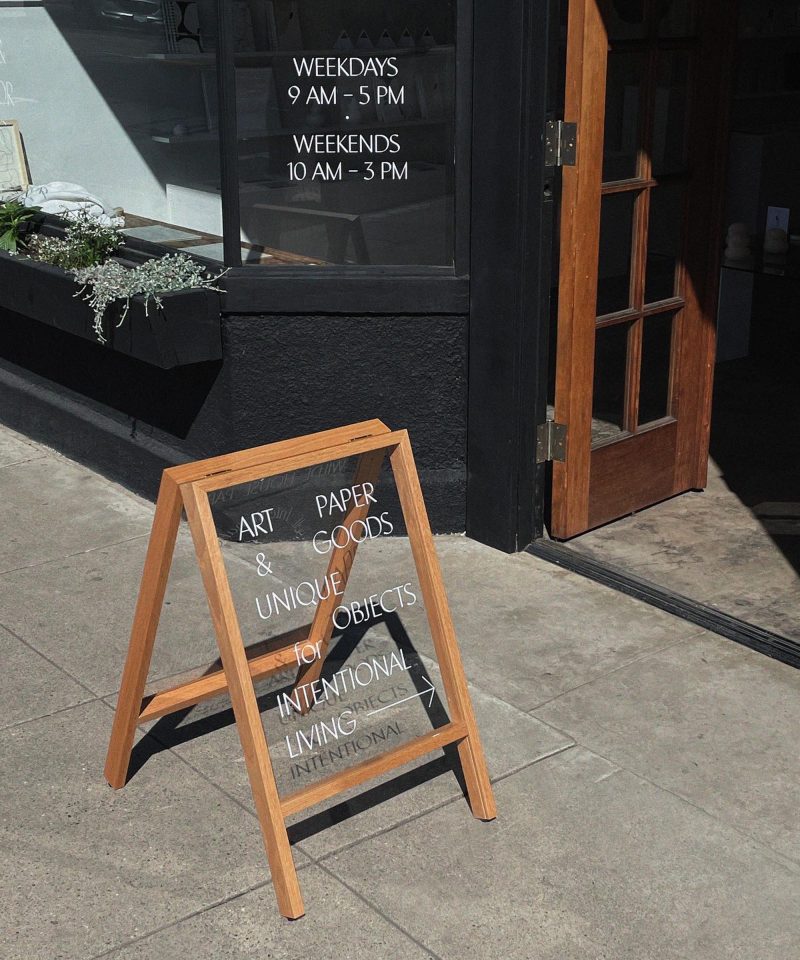 Rip & Tan: What role does sustainability play in your work?

Megan Heddinger: I find sustainability the most impactful when you are able to personally relate it to your daily consumption and everyday decisions. Being a company that primarily uses paper as our medium, our sustainable efforts are easy to envision as everyone is surrounded by what paper is made from: trees. Through our partner, One Tree Planted, a nonprofit organization with a focus on global reforestation, we have committed to planting one tree for every order placed. We've also partnered with Pachama, to join in on their mission of restoring nature to solve climate change. These partnerships allow us to put resources back into the Earth that we use to make our goods.

Sustainability is such a buzzword, but when you really pare back its true essence it means to live mindfully and consume consciously. Take notice of what you truly need and where it is coming from. Through our conscious decision to only use 100% sustainable paper stocks and be 100% made in the U.S., we aim to set an example for our community that sustainable consumption can have a design-forward approach that you can actively participate in by choosing to shop and consume sustainably.

Rip & Tan: What does living well mean to you?

Megan Heddinger: Living well is a life lived in the present. Noticing the simple pleasures of life. Tapping into what truly fills you up and filling your day with those types of moments. Getting outside to immerse yourself in natural beauty. Moving your body daily. Not giving energy to people or things that don't serve you. Taking time to just breathe. Surrounding yourself with a community that reflects the truest version of you. Carving out space to allow yourself to be inspired. Nourishing your body. Experiencing love, in all of its forms. Constantly realigning with the current version of you.
Photos by Megan Heddinger
More Stories