Style
The Dress That Does Double Duty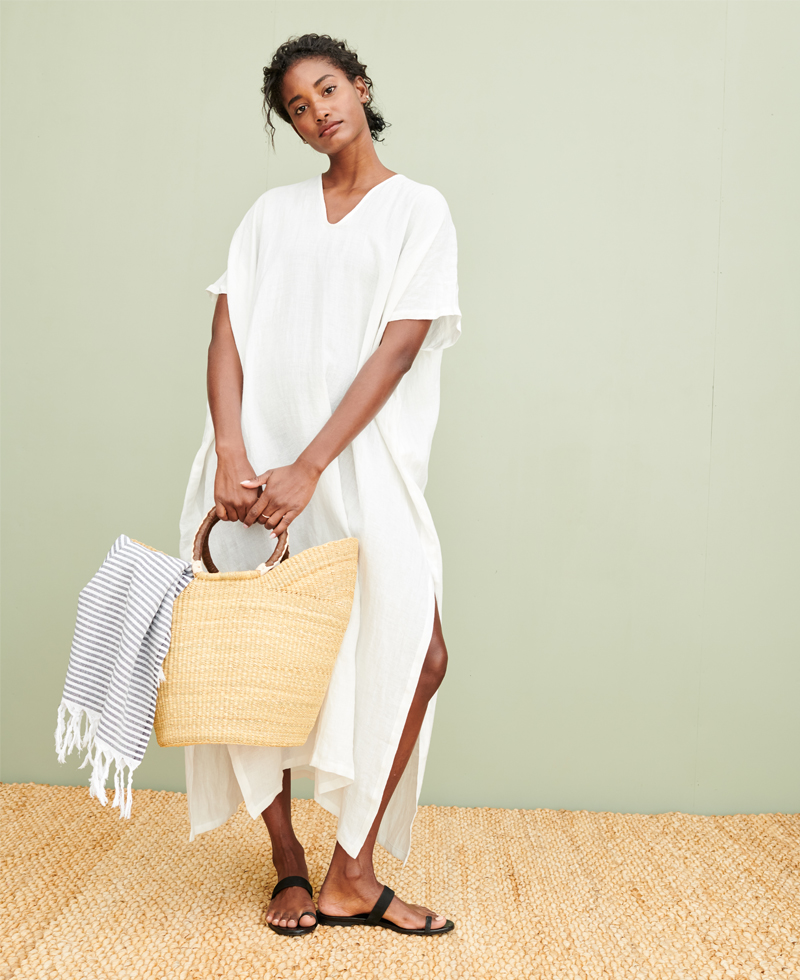 Our linen coverup was designed to go everywhere you go this summer. With a removable slip and a tie that creates the perfect drape, but can also be removed for a more casual, flowy look, this dress was made to go from the beach to a summer dinner, or wherever else your warm-weather plans take you.
Our ideal summer day is spent running from the beach to our evening plans, without a second thought about an outfit change. That's why we cut our
coverup dress
from the ideal mid-weight linen, and picked a silhouette that's totally convertible.
Wear it oversized and flowing like a true kaftan over a bathing suit, or employ the slip and tie to dress it up at night. The tie cinches the waist and creates the most perfect, elegant drape.
We found its perfect pair in the
strap sandal
, but make it your own by throwing an oversized sweater on top and mixing and matching jewelry. Choose black or white or both, and head out for the day– your outfit planning is done.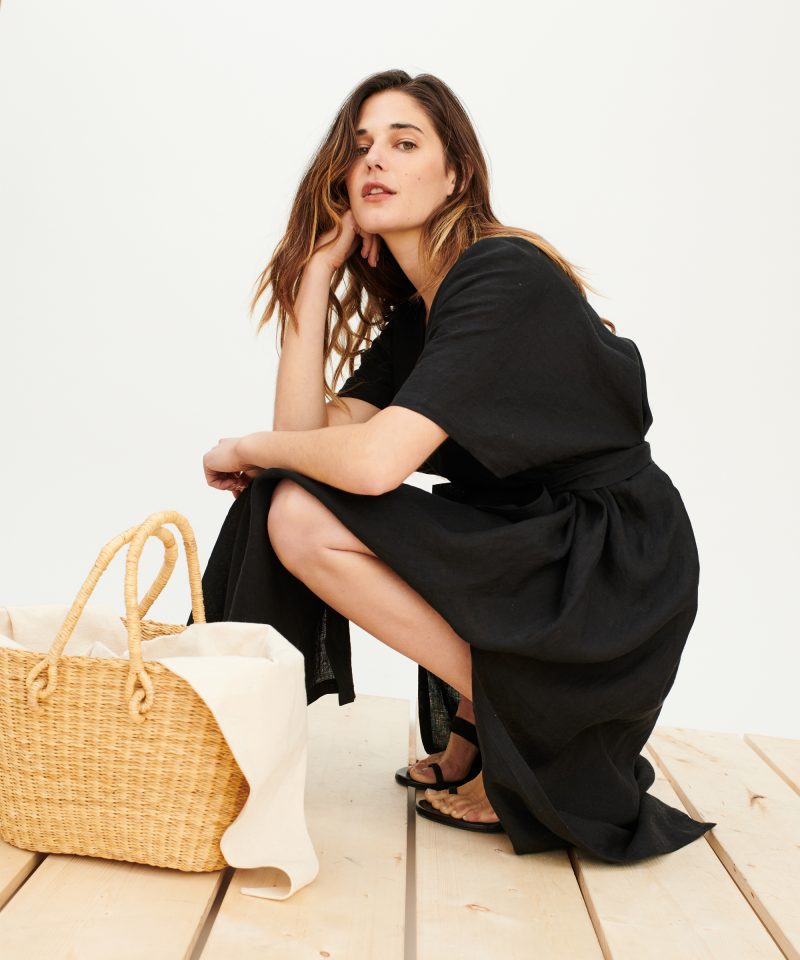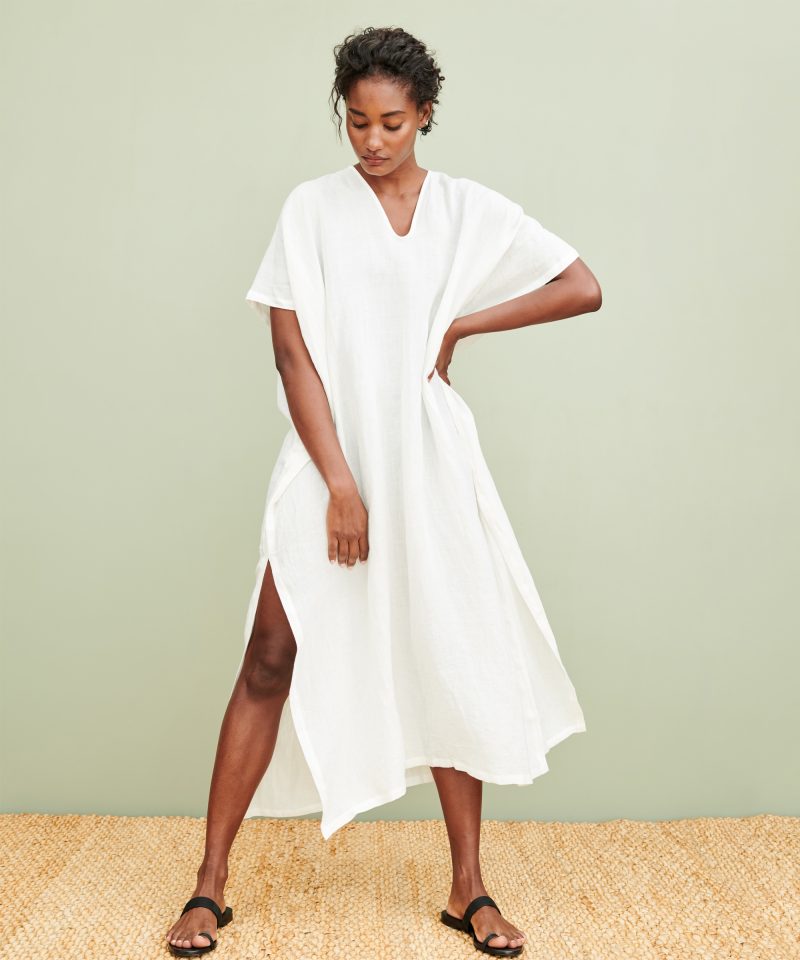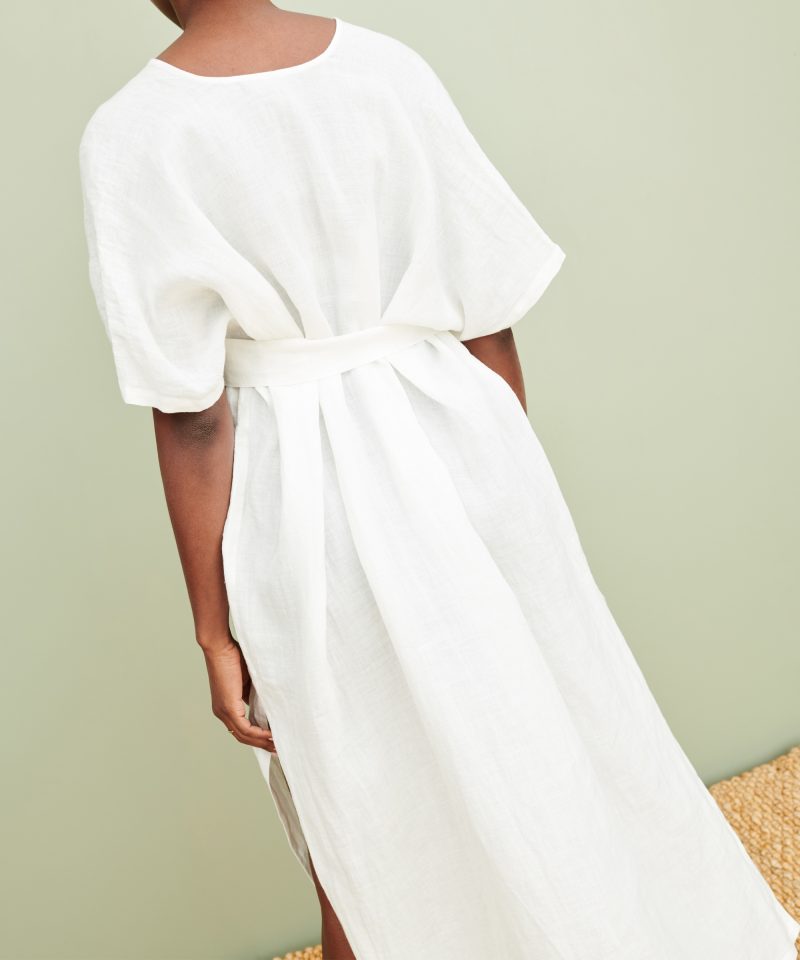 "Beautiful, elegant, easy. This piece is amazing. It is totally effortless." -Meg S.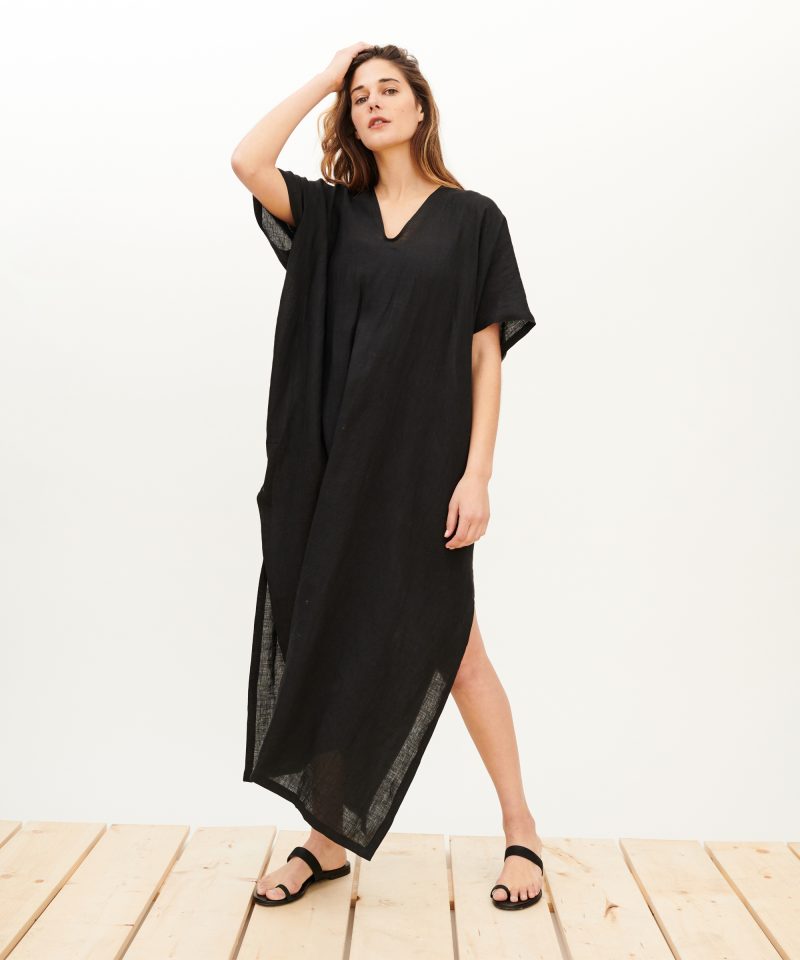 More Stories