Living
Inside the Soho Loft We Can't Stop Thinking About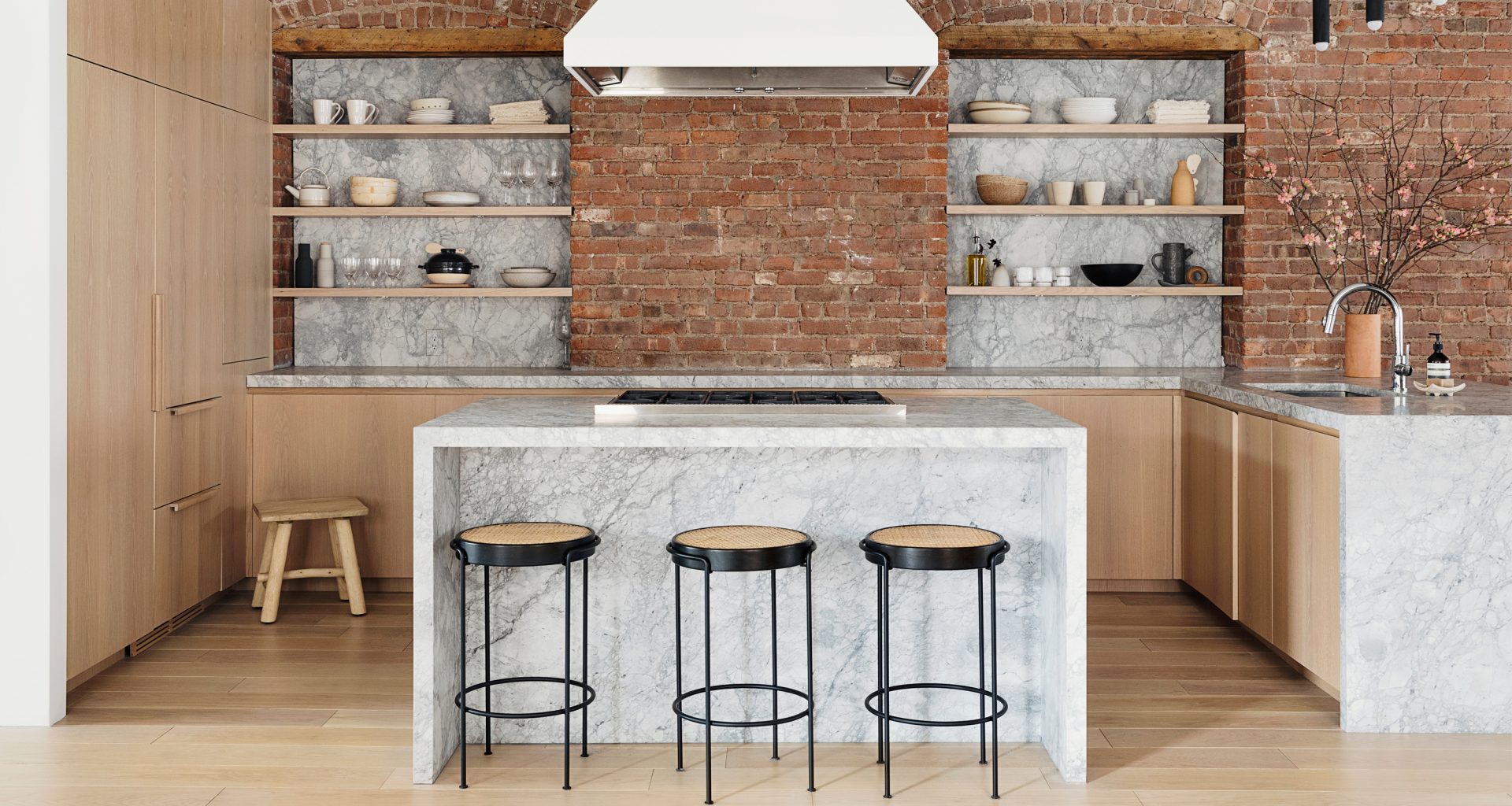 Tina Rich's approach to interior design is all about asking questions and trusting in the power of saying yes. Her process is best articulated in the covetable perfection of this Soho loft–personable and calming, playful yet charming, her aesthetic shifts from client to client, always boiling down to a spirited, lively vision. From interiors inspiration to must-try-tricks for the design-obsessed among us, read on for Tina's tips for creating an enviable space full of personality.
Rip & Tan: How did you get your start in interior design?

Tina Rich: I was at school in Florida getting my associates with no major and no real direction. I was obsessed with Kelly Wearstler, reading Domino magazine, and decorating my college apartment. I realized my love of design could actually become a career, so I enrolled in an interior design program and switched schools. Design school is not for the faint of heart, you've got to have a real love for design to make it out alive! Once I finished school, I moved to New York to start my career; I got an internship and then a job with Jonathan Adler, working on the design team for his retail stores.  After several years, I decided to go out on my own and launch my company.

Rip & Tan: Your design style is a blend of personalized artistry and timeless intention. From designing custom furniture to searching for a vintage ceramics, how do you bring your signature touch of tranquility and ease to each project?

Tina Rich: Wow, thank you! It's definitely an art to create a space that is finished and well designed, yet still feels effortless. I hope the spaces we create never feel like they are trying too hard (although I am trying very hard, ha!). We try to find a balance between timeless staple pieces and pieces with some personality.
Rip & Tan: Describe the design ethos of Tina Rich Design. How has it evolved over the years, and what is the experience like for clients to create a space?

Tina Rich: My goal is to create spaces that reflect a client's style and personality while infusing some of my signature, laid-back, Mediterranean-inspired aesthetic. We create one-of-a kind, curated spaces by mixing vintage finds, custom designed pieces, and works of up-and-coming makers and artists.

Rip & Tan: What are some design "rules" that you stand by? Others that you wish more would ignore?

Tina Rich: This sounds cheesy and cliché, but you have to have fun. I love design and really enjoy creating spaces for my clients. The best spaces come from a designer, client, and contractor that are truly excited and invested in the design and are having a good time along the way. Other than that, no rules! Although my pet peeves are rugs that are too small and curtains that are too short!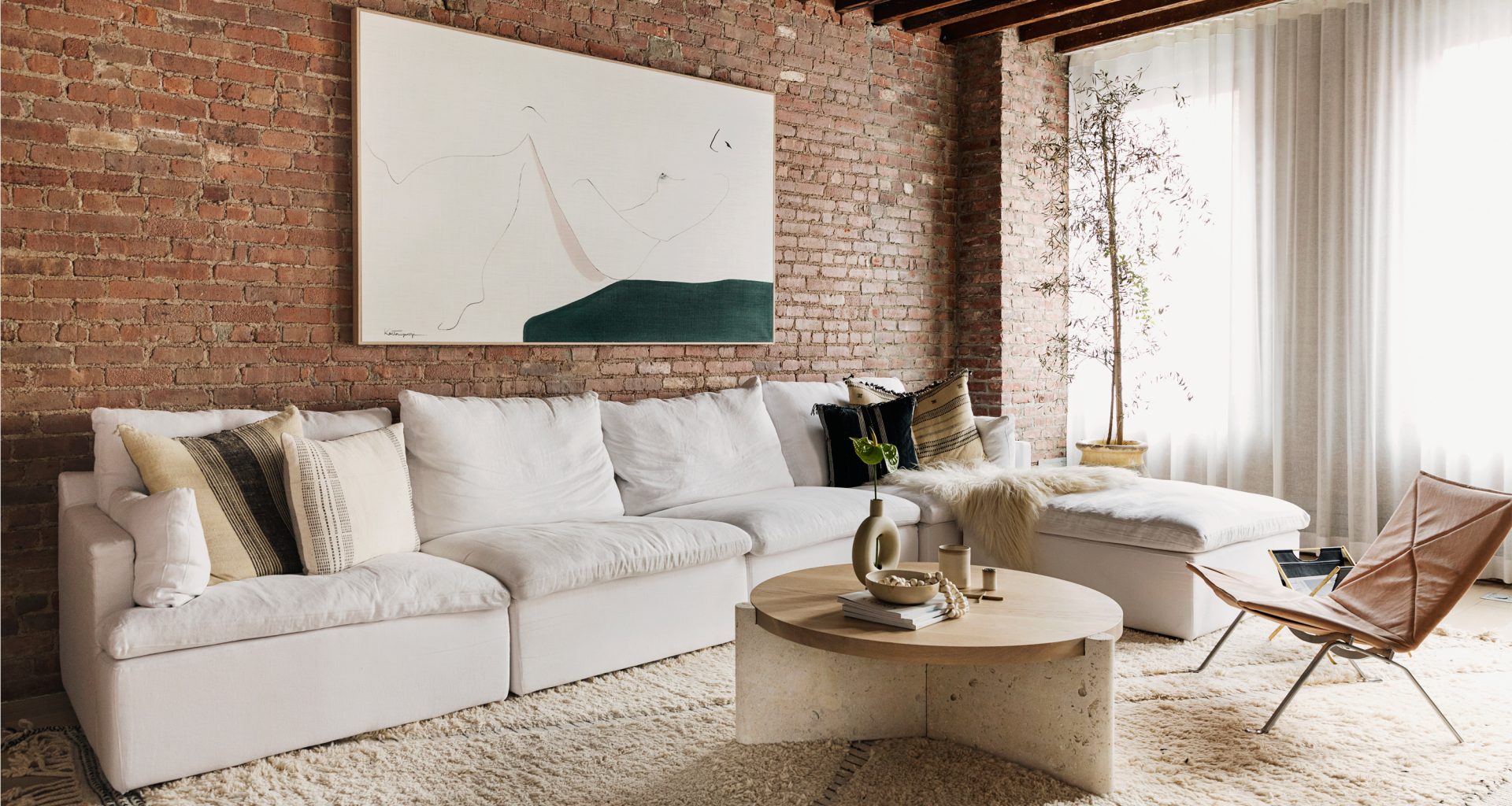 Rip & Tan: What was the vision for this project, and how did you bring it to life?

Tina Rich: It was such an amazing space in a prime location—the heart of Soho—but it was dated and in desperate need of an upgrade. The client wanted a space that better reflected her style: relaxed, natural, and a bit feminine, while keeping some of the innate industrial elements of the space like the brick and beams. We did a full renovation and really considered every inch of the space. We created a neutral and natural background using greys, beiges, nude leather, black metal, and blonde wood. We added handmade items, vintage pieces, and custom designed millwork to create a space that is relaxed and layered. We added touches of color with the linens, rugs, and artwork. The best way to describe the space is that is just has good vibes, which is exactly how I would describe the client, so I think that means we did good!

Rip & Tan: Where do you suggest your clients splurge, and where do you suggest they skip the big ticket items?

Tina Rich: Some of my favorite pieces in this space are the Moroccan rugs, which we found at amazing prices on Etsy and Chairish. You should splurge on the pieces you'll have for ages: the sofa, the chandelier; but hunt for more affordable pieces for the rugs, pillows, or accessories— the things you might want to swap out down the road.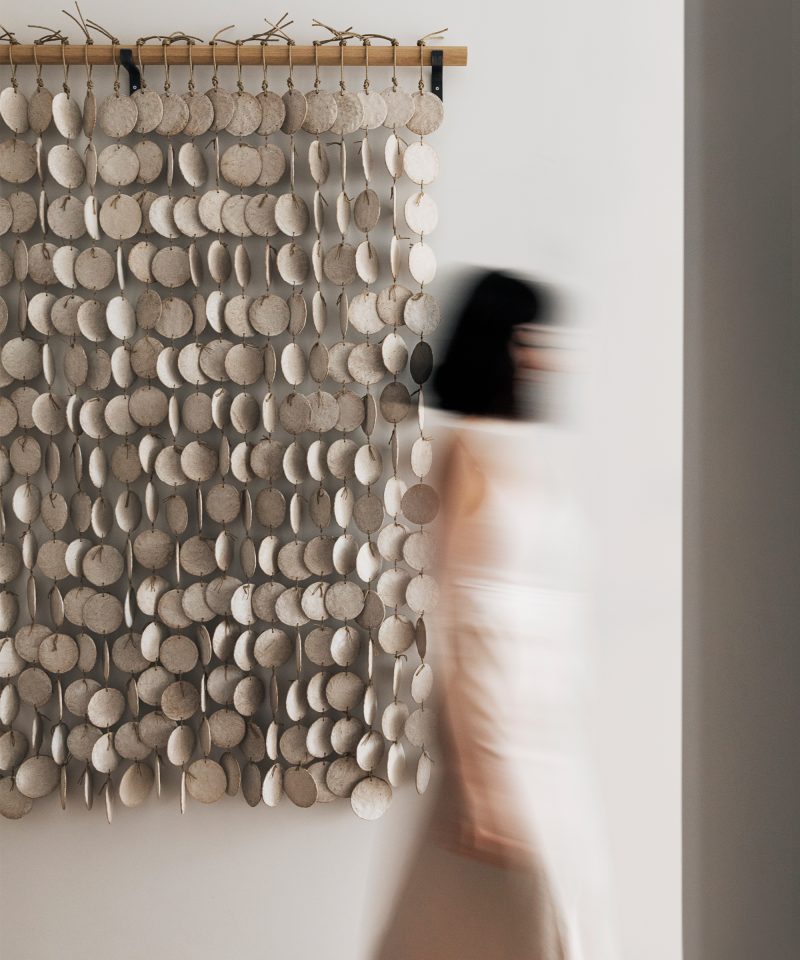 Rip & Tan: What should all clients know before hiring an interior designer?

Tina Rich: That it's all a process and it takes time to create a space that is well designed. I need the client to be invested in the process, especially since there are a lot of decisions to be made. You'll be hearing from me a lot, and there may be delays or hiccups along the way. But in the end, you'll have the most amazing space that you'll enjoy for many, many years.

Rip & Tan: Whether it's an apartment, office, or entire home, what are the design essentials for creating a space that's both functional and beautiful?

Tina Rich: Comfort is key! Whether it be an ergonomic office chair or the most comfortable sofa, these pieces are super important in being able to actually enjoy a space. Then layer in the fun stuff like art, ceramics, or a great vintage chair.

Rip & Tan: Sometimes we find ourselves building a space around a particular detail, be it a vintage piece of art, custom table, or bespoke rug. How would you guide someone in crafting a room around a specific design find?

Tina Rich: It's so great when there is a piece to help guide a room or serve as a jumping off point, but it's important not to take it too literally. There is nothing worse than taking a piece of artwork and matching the pillows on the sofa to it! It's easier said than done, but a piece can inform a space without creating a theme. No themes!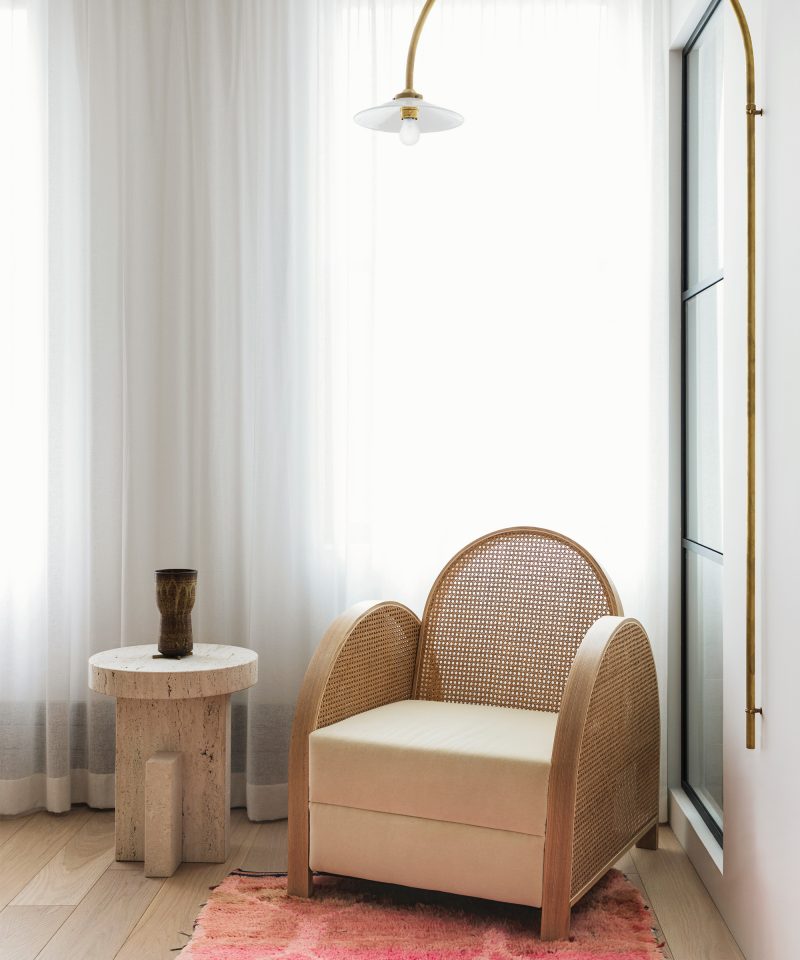 Rip & Tan: What are your favorite design resources when sourcing for clients' homes?

Tina Rich: I love shopping small, boutique business, local designers and makers, up-and coming artists, and vintage. I'm always scouring Chairish, Spartan Shop, Jenni Kayne (of course!), The Primary Essentials, Totokaelo, 1st Dibs, Radnor, Uprise Art, Mociun, to name a few!

Rip & Tan: What are some simple ways to infuse personality into a room without running the risk of becoming cluttered, disjointed, or trendy?

Tina Rich: I stand by the fact that if you absolutely love something, and it brings you joy, you can make it work in your space. And if you need a bit of help pulling it all together, hire a designer!

Rip & Tan: Beginning a design project can feel daunting to some. From choosing a color palette to sourcing textiles, what are the initial components one should focus on when starting to design a space?

Tina Rich: When I start a project, I initially have a few things that I know have to be in the space. It could be something the client must have, or something existing or inspired by the space. For example, in this space, the client loved blonde wood, the space has incredible rustic beams, and I immediately envisioned sheer curtains along an entire wall of the living room and master bedroom. Those three things set the tone for a space that is relaxed, natural with rustic touches, and an overall Scandinavian vibe.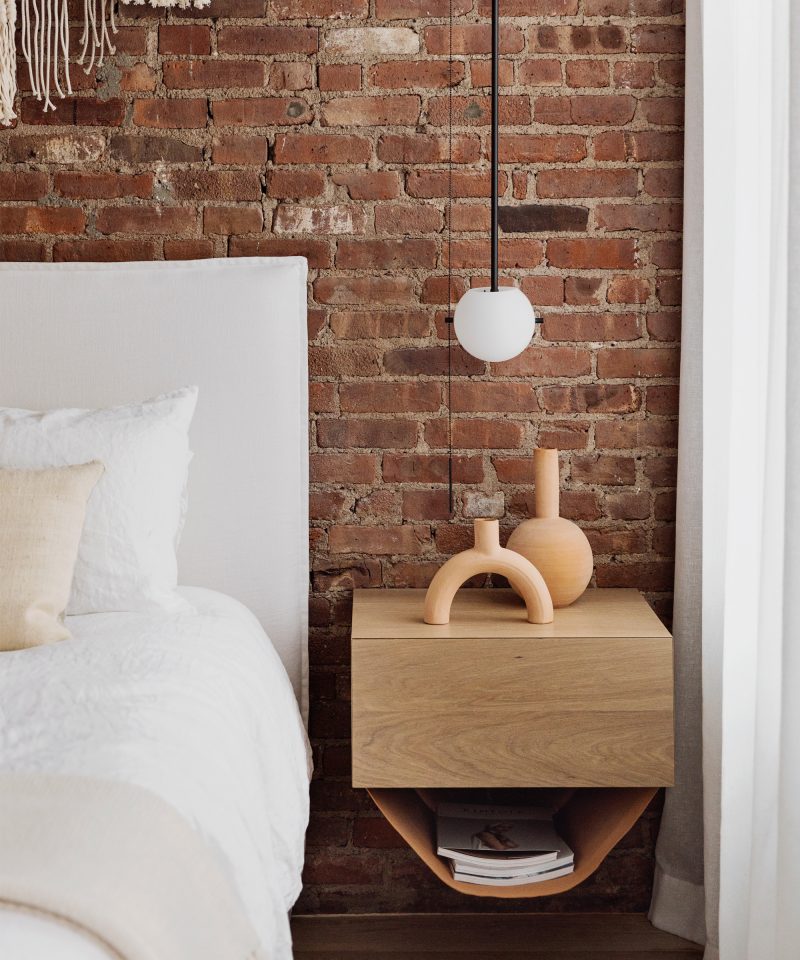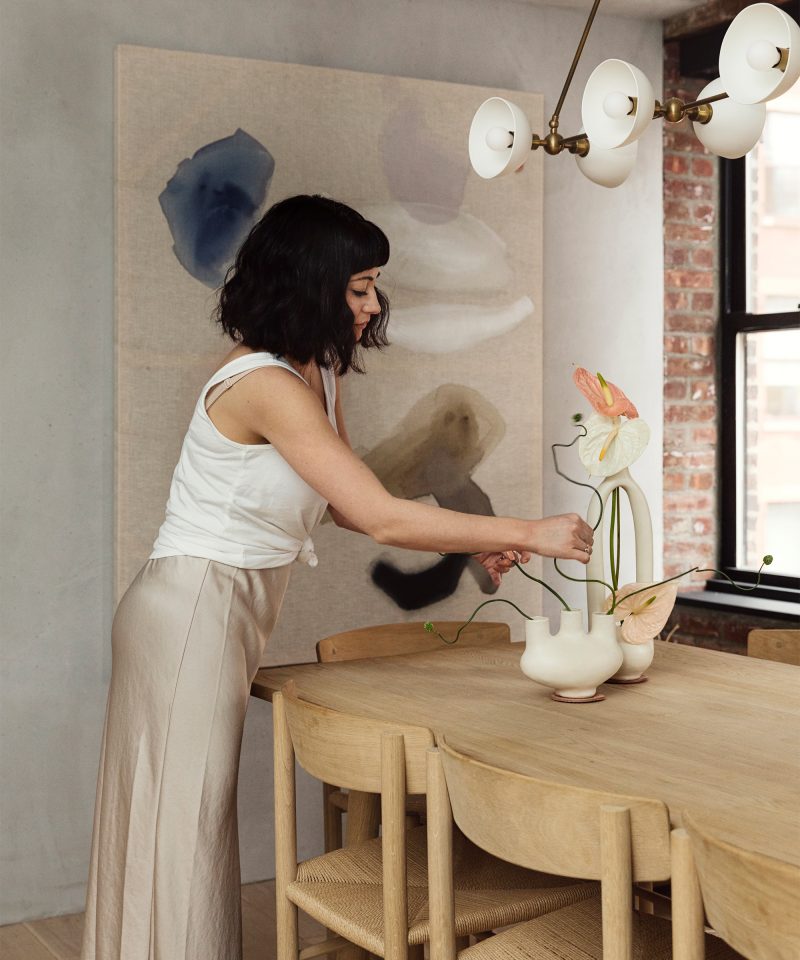 "You really don't need to spend any money to revamp your space. I oftentimes just move a couple pieces around and they become like new again. I realize how much I loved a piece in the first place by just creating a new perspective."