Wellness
The January Wellness Survey with Elissa Goodman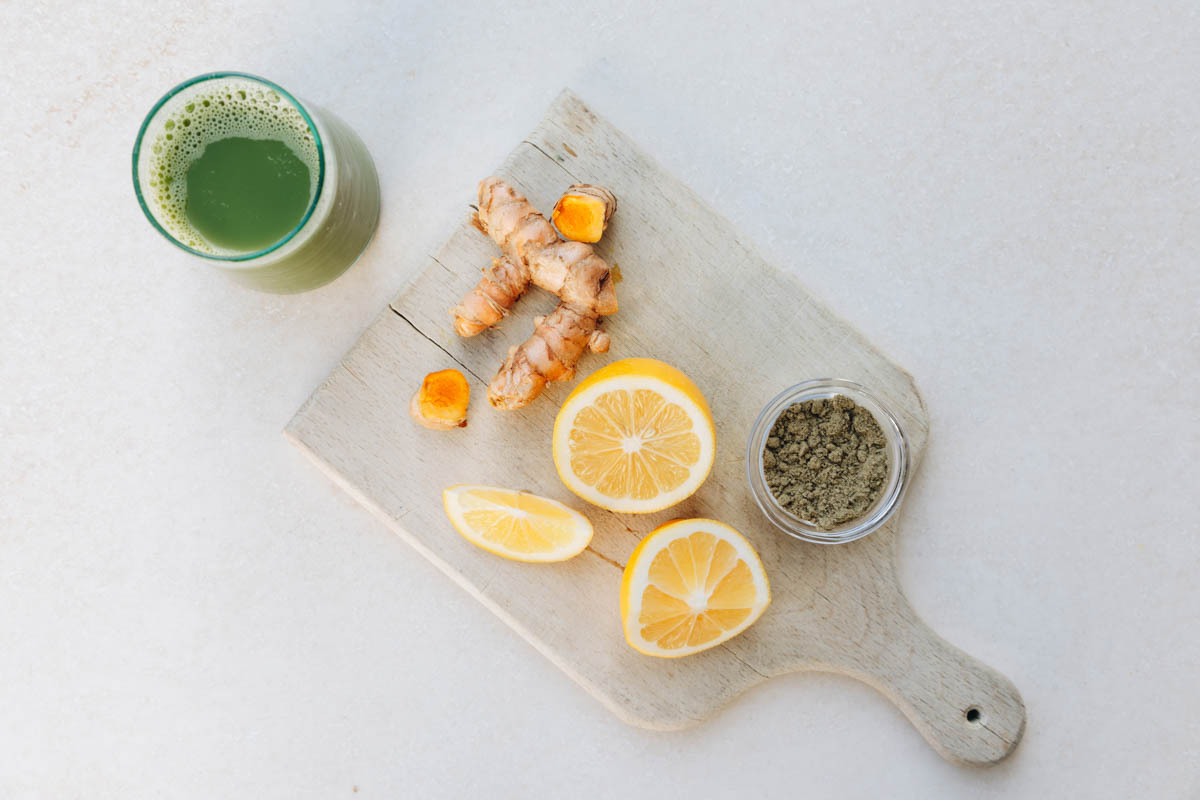 Elissa Goodman is a Los Angeles-based holistic nutritionist and lifestyle cleanse expert, and one of Rip & Tan's most trusted experts. Since being diagnosed with cancer at the early age of 32, Elissa has been on a mission to educate and encourage healthy, mindful lifestyles based on the principle that we are what we eat. With a treatment plan that supplemented traditional medicine with alternative therapies and a staunch commitment to a plant-based diet, Elissa was soon cancer-free. She's kept busy ever since, to say the least—her resume includes building M Café's macrobiotic REST Cleanse, crafting signature juice blends for Erewhon Market and authoring an international best-seller, Cancer Hacks: A Holistic Guide to Overcoming Your Fears and Healing Cancer. Over a glass of one of her signature juices (recipe below!), we talked small acts of self-care, the importance of listening to your body, and why it's never too late to change, heal, and be well. XXJKE
Rip & Tan: Describe your morning routine. 
Elissa Goodman: I always make sure to drink 16 ounces of water right when I wake up. Our body has been cleansing, replenishing and rebuilding throughout the night, so we are often dehydrated in the morning. The (much needed) caffeine comes after. When I'm good, I make a matcha latte, but most of the time I'll have organic coffee with a tablespoon of Organic Nutiva MCT Oil, Forager Creamer and Omica Stevia, blended.
I also like to start my morning with a 5-minute meditation to set my intention for the day, and help me to feel grounded. I don't check my phone until after I'm done. The emails, texts and social media will always be there.
Rip & Tan: What are your go-to remedies to remain focused and energized throughout the day?
EG: I start the day with my favorite green juice concoction. I juice a fresh lemon, 2" of ginger, and 1" of turmeric in approximately 16 ounces of water. I then add Hawaiian Spirulina for vital micronutrients, Vimergy Barley Juice Extract Powder to detoxify the liver and alkalize the body, Mary Ruth's Liquid Probiotic to replenish beneficial bacteria in the gut, l-glutamine powder to burn fat, build muscle and protect the gut, and 1 tablespoon of cold-milled flax seeds. This drink keeps me energized and mentally focused most of the day, cleanses my organs and heals my gut! 
Rip & Tan: How do you introduce health and wellness in an approachable, attainable way to those who might be intimidated or overwhelmed?
EG: First and foremost, I think the focus needs to be on eating real foods. That way, you don't have to eat less or worry about calories. Simply removing processed and packaged foods can make a real difference.
Going along with that, I always suggest avoiding foods high in sugar and refined carbs. They can cause a blood sugar roller coaster and can bring about serious cravings.
I tell my clients to fill their plate with a minimum of 50% colorful non-starchy vegetables to get more nutrients at a cellular level. This also helps with the other recommendation I usually give, and that is to add more fiber. The average American is getting far below what they need. 
Rip & Tan: What is your favorite way to treat yourself?
EG: I cannot stress how important self-care is, so I try to do as much of it as possible. I'll get a facial or an energy clearing from my healer a couple of times a month, I try to get a massage at least once a week. It's always a treat when you can just take a moment to slow down and really care for yourself. 
Rip & Tan: How do you manage to quiet the din of over-stimulation? Do you have any tips on managing stress? 
EG: I listen to a lot of meditation apps like Unplug, Calm and Evenflow in my car and at my desk. Recently, I've also begun to really recognize the importance of say no to things. A lot of stress comes from trying to take on too much, so it's good to step back, and realize when you need to take that time and space to relax.
Rip & Tan: What is the most common wellness misconception you've come across in your career?
EG: People feel like there's a magic solution when it comes to good health. There's not really one supplement or powder that's going to make you feel 100% better. Healing can take time and determination. People often give up too easily and don't listen to their instincts and intuition. They let the outside world tell them what is right for them, instead of really listening to what their body and mind are telling them.
Rip & Tan: Do you have any daily mantras or words of wisdom you live by
EG: I'm a firm believer that you can heal from anything. It may sounds cheesy, but I believe that anything is possible– you can get healthy and heal. You can find your purpose or soul mate at any age. I don't want to ever give up on myself in this lifetime, and I don't think others should either.