Entertaining
Summer Entertaining: A Tahoe Family Picnic - The Decor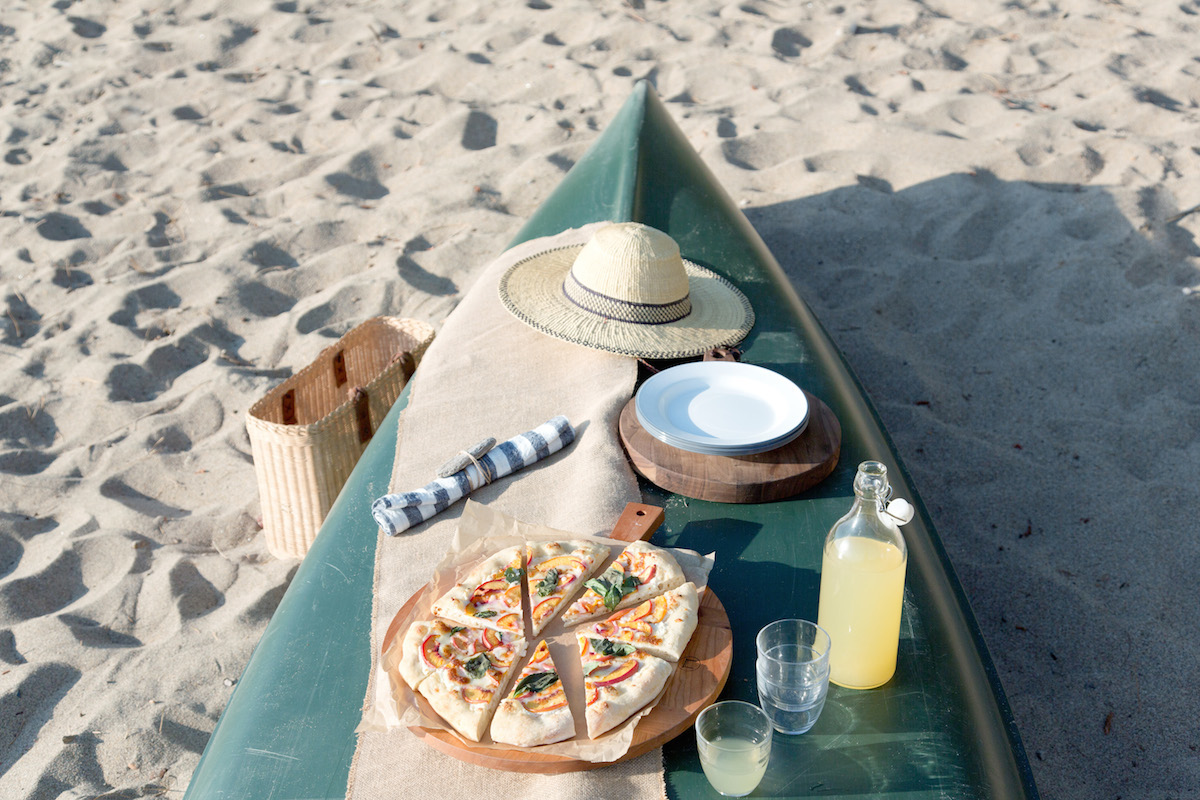 As much as I hate to admit it, summer is winding down – and with it, our family time in Tahoe. With this in mind, we decided to give our vacation a proper sendoff in the form of a family picnic that felt appropriately laid-back (I wore my Cotton Lawn Sleeveless Shirt and favorite Jannessa Leone Straw Hat), complete with a fresh and flavorful end-of-summer meal. And while getting back to reality will take some getting used to, our little picnic was the perfect reminder of what we love so much about this time spent away from it all, and what we can look forward to again next year. See below for all the decor elements, and stay tuned tomorrow for all the menu details. XXJKE
THE DECOR
Laid-back details, perfect for an end-of-summer picnic along the lake.
Table – An overturned canoe served as both the picnic table and a wonderful after-dinner activity.
Linens – A burlap runner down the center of the canoe, with simply chic stripe napkins from Linge Particulier, secured with twine and accented with driftwood found on the beach.
Dishware – Grey Falcon Enamelware, available for purchase at all Jenni Kayne stores.
Serving Dishes & Utensils – A beautiful and rustic Victoria Morris bowl (available in-store) served as a salad bowl (with folding wooden salad tongs for serving) a Sakai container held grilled peppers, and my favorite all-in-one cutting board and serving tray from Garden Trading was used for the pizza.
Beverage Containers – A clear bottle with stopper (equal parts functional and chic) held fresh-made lemonade, and this handwoven palm bottle holder (found at March in San Francisco) served as a beach-perfect vessel for a bottle of rosé.
Photos: Sarah Elliott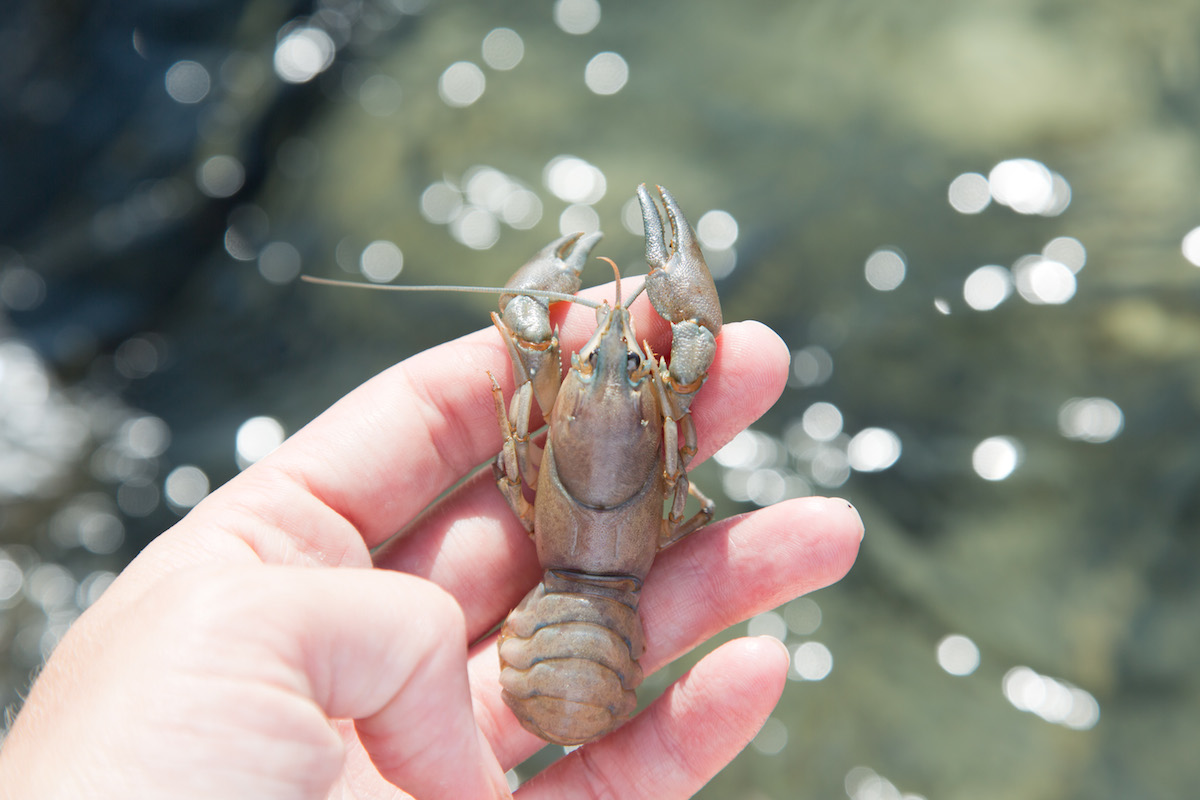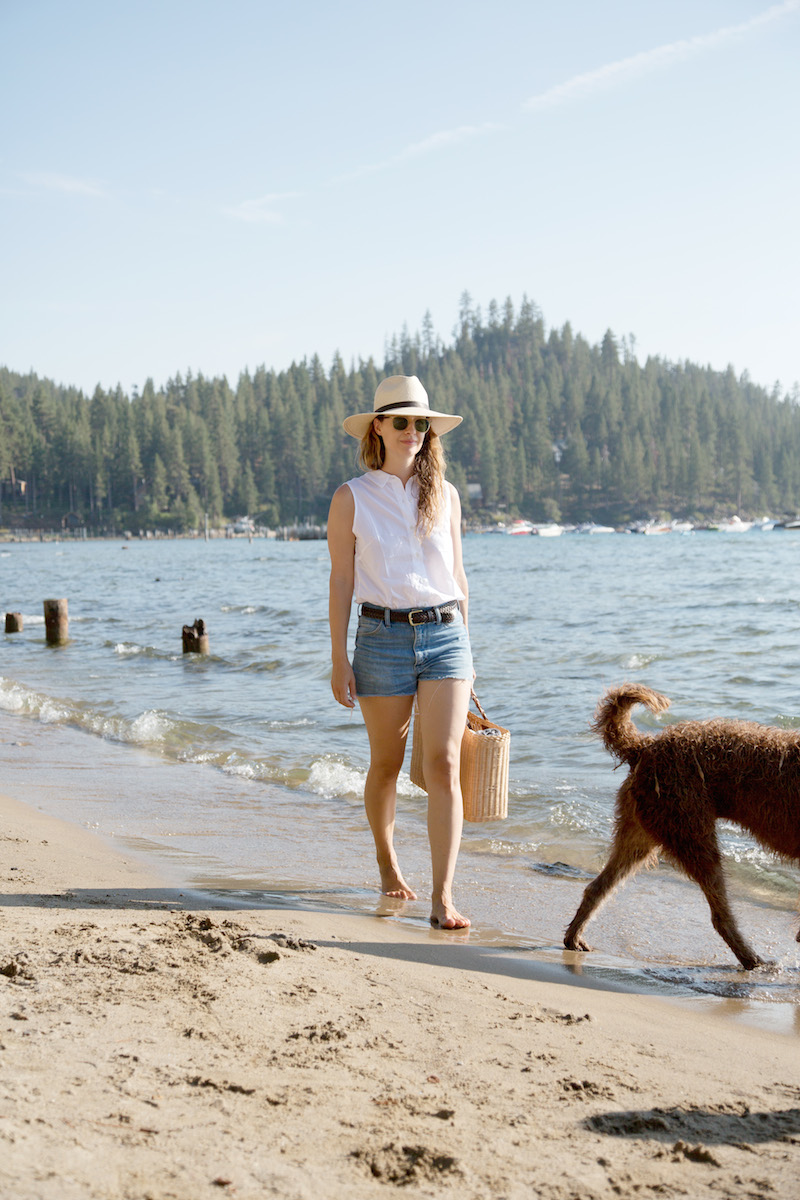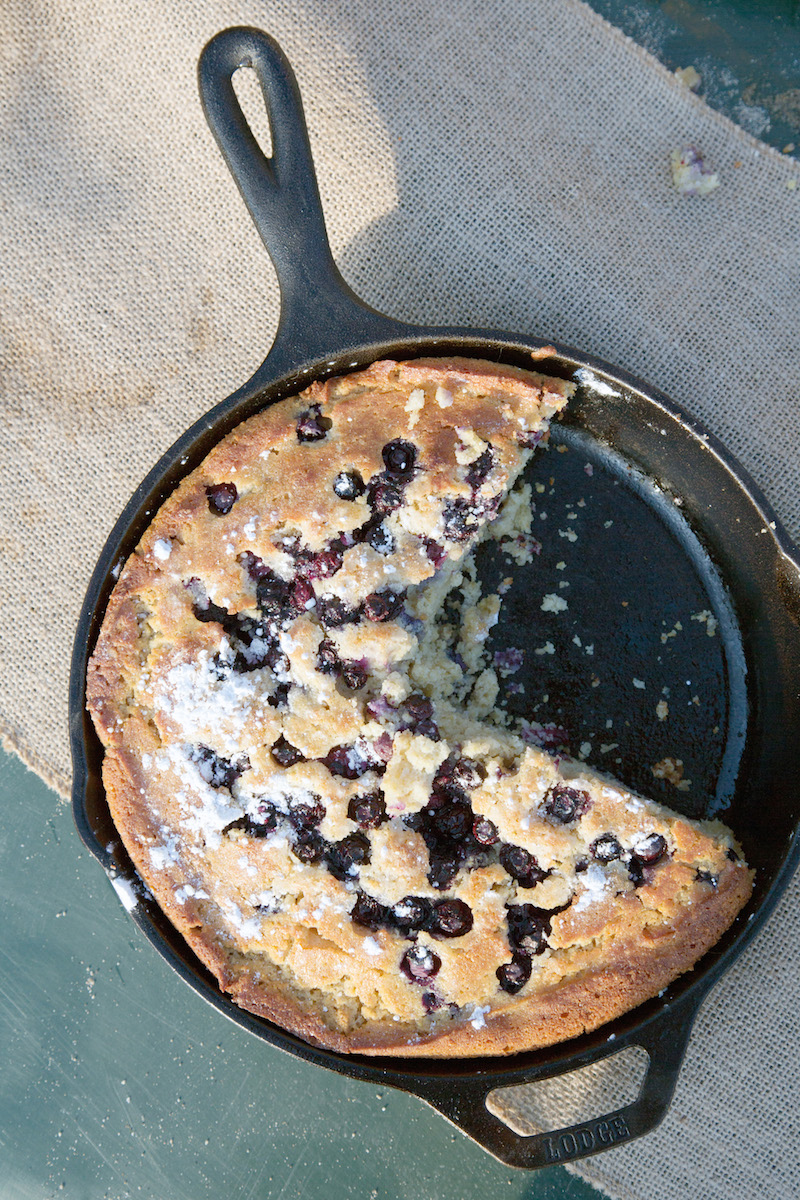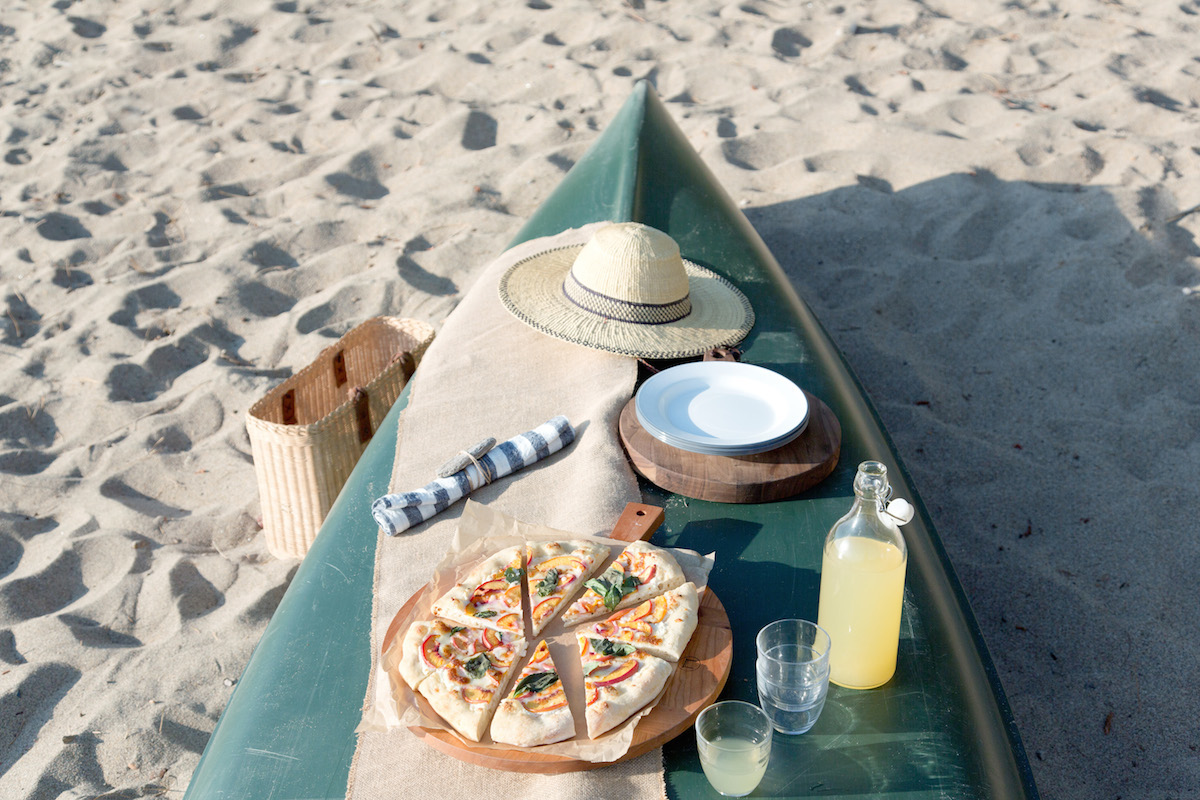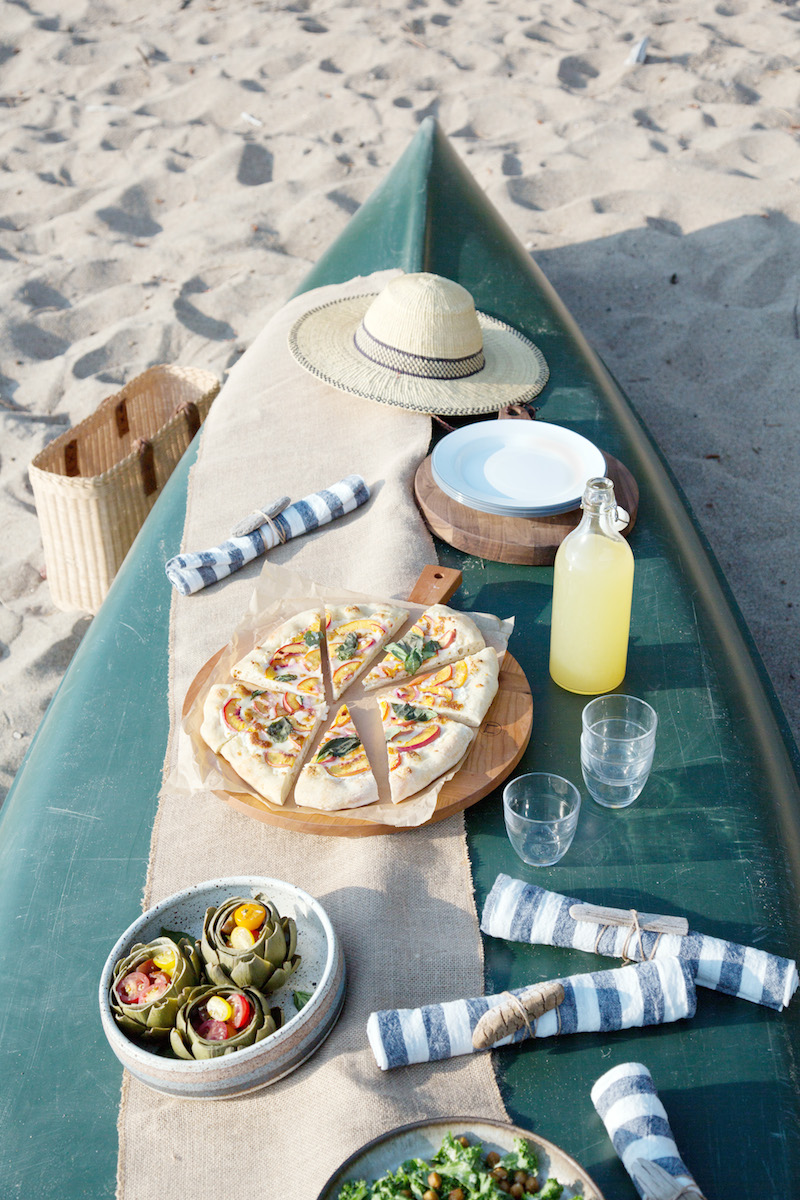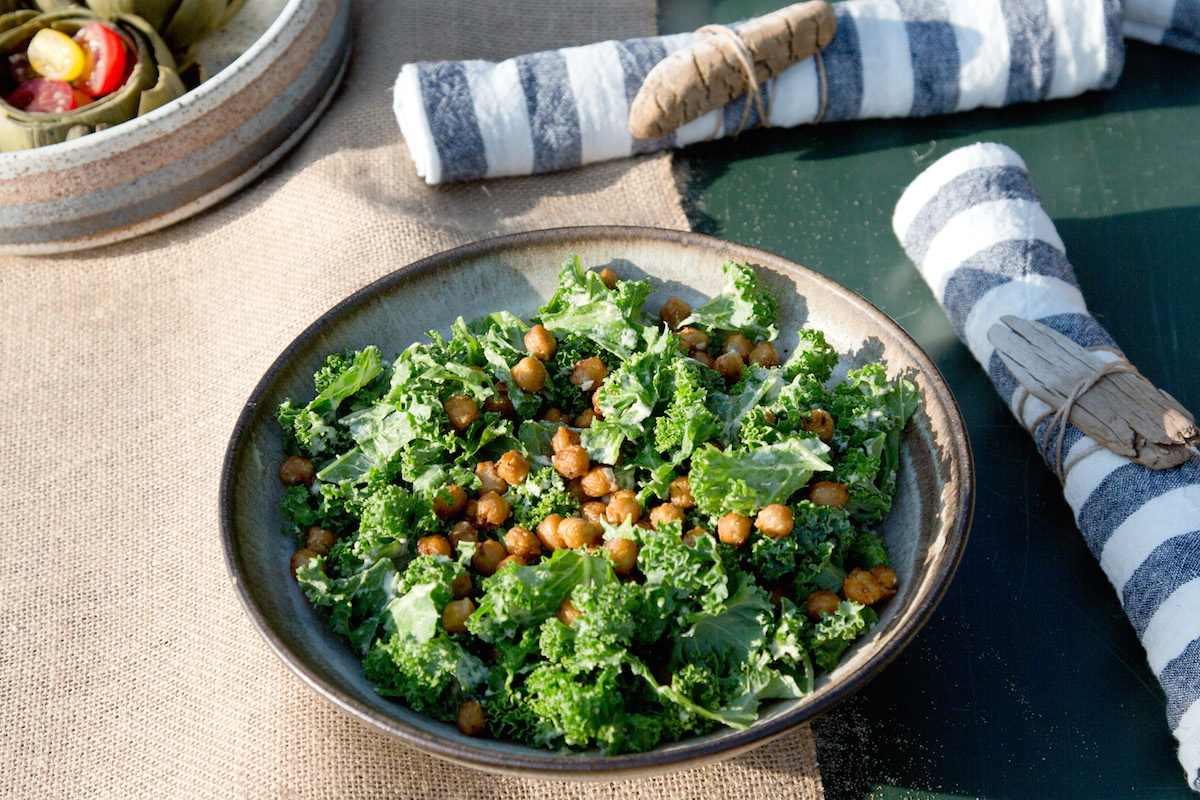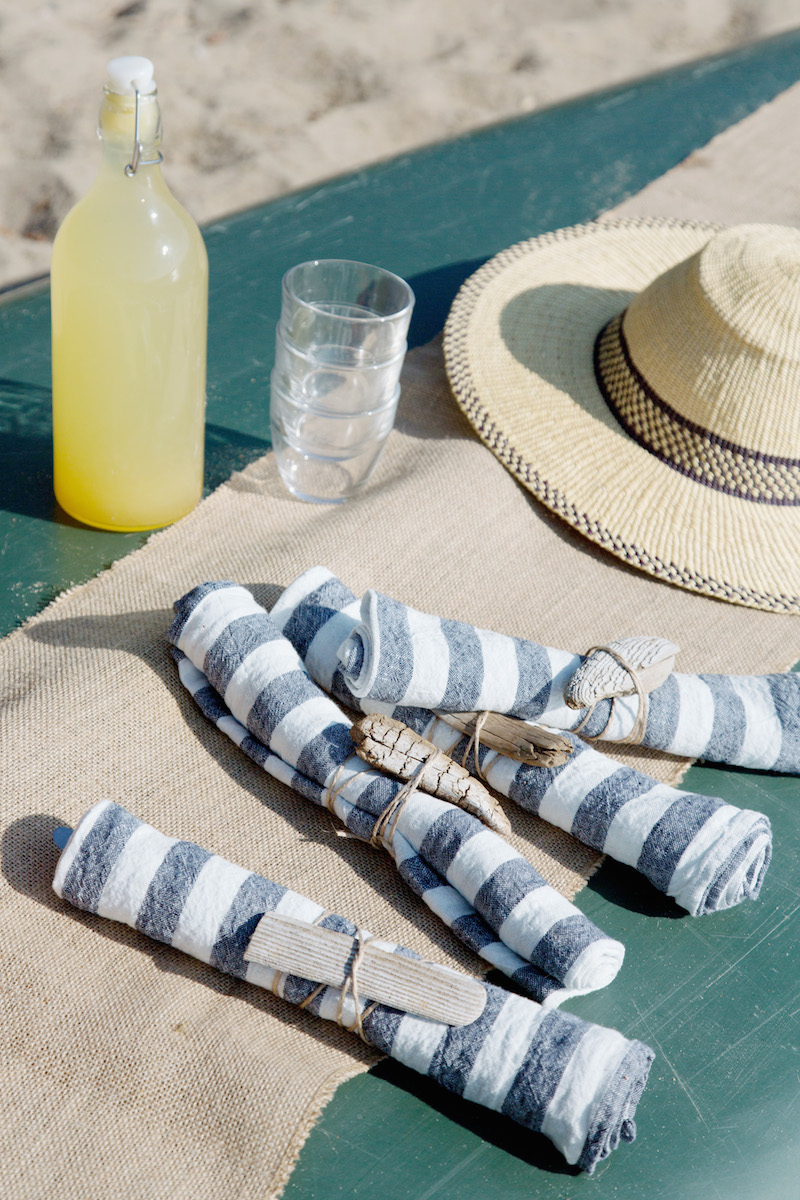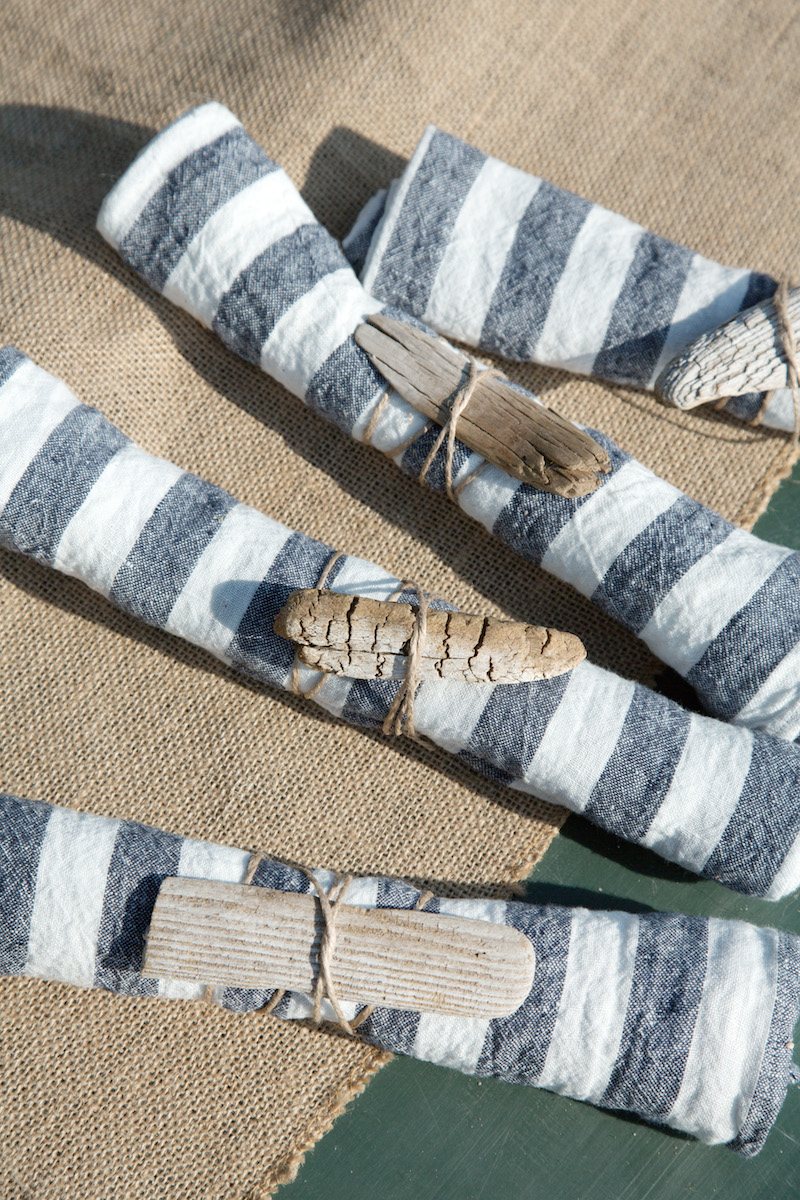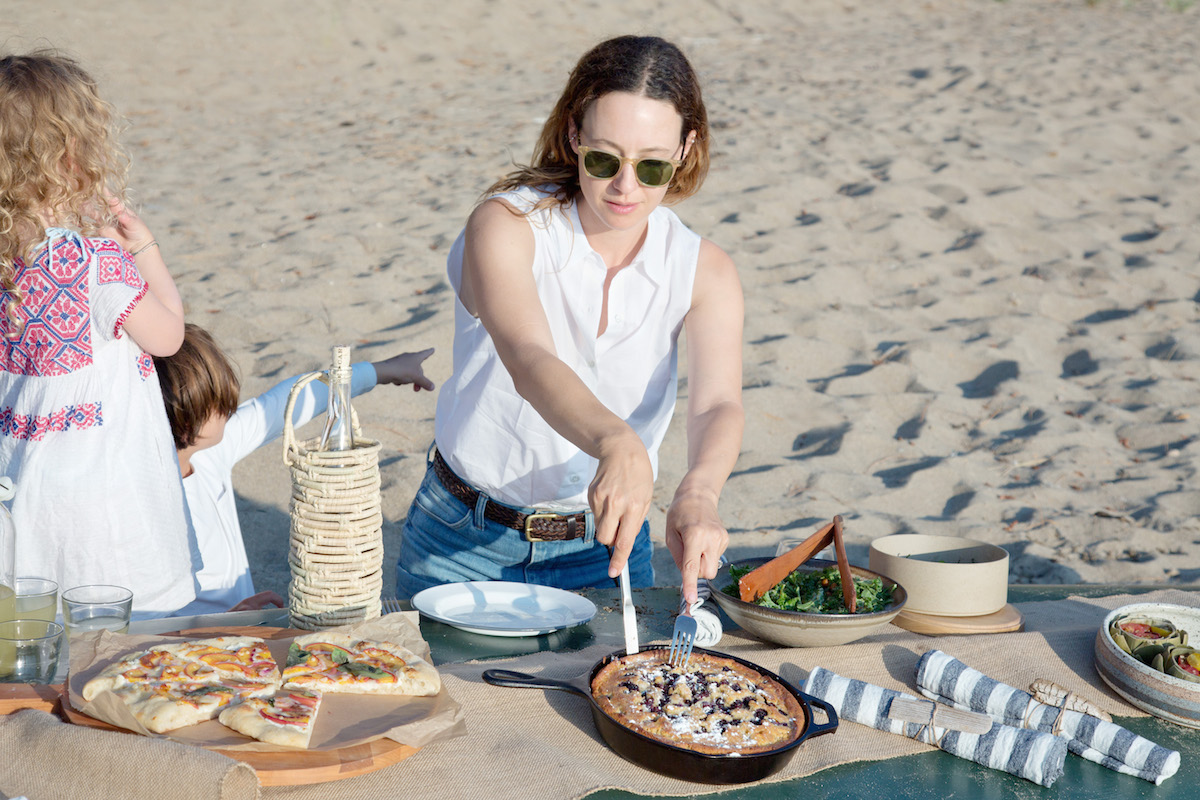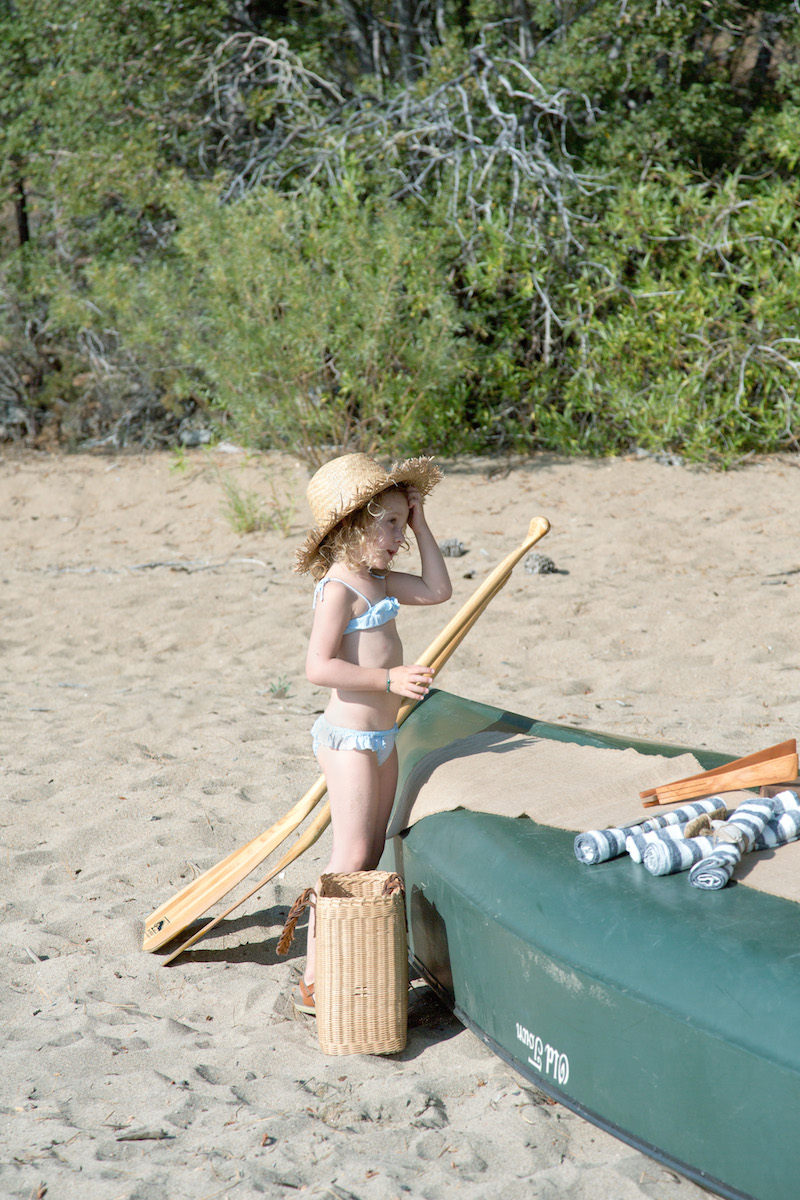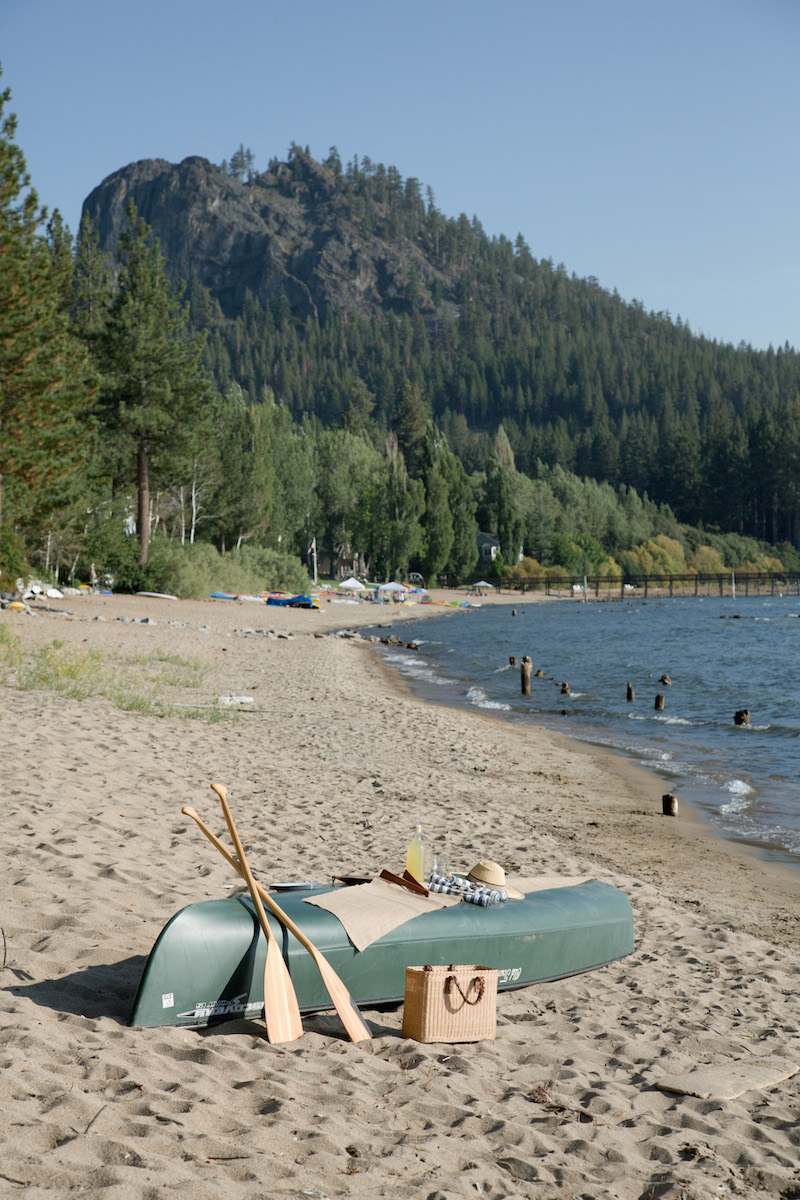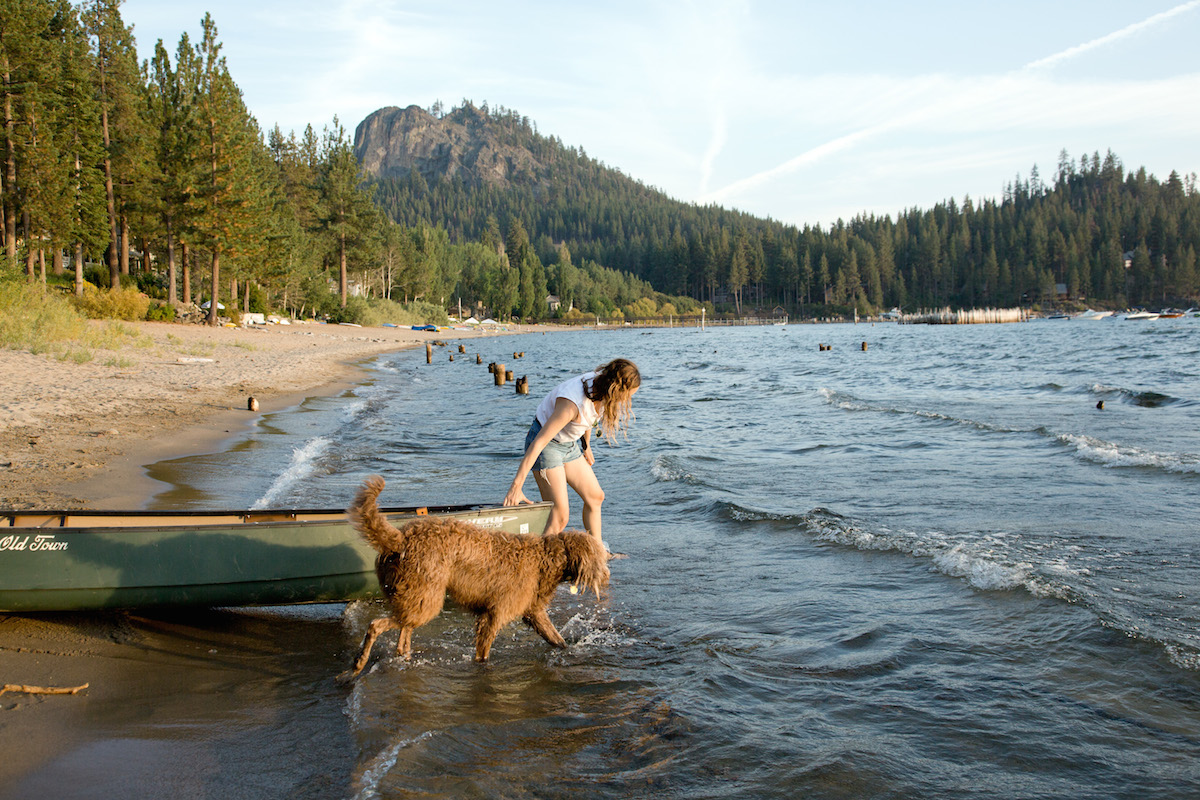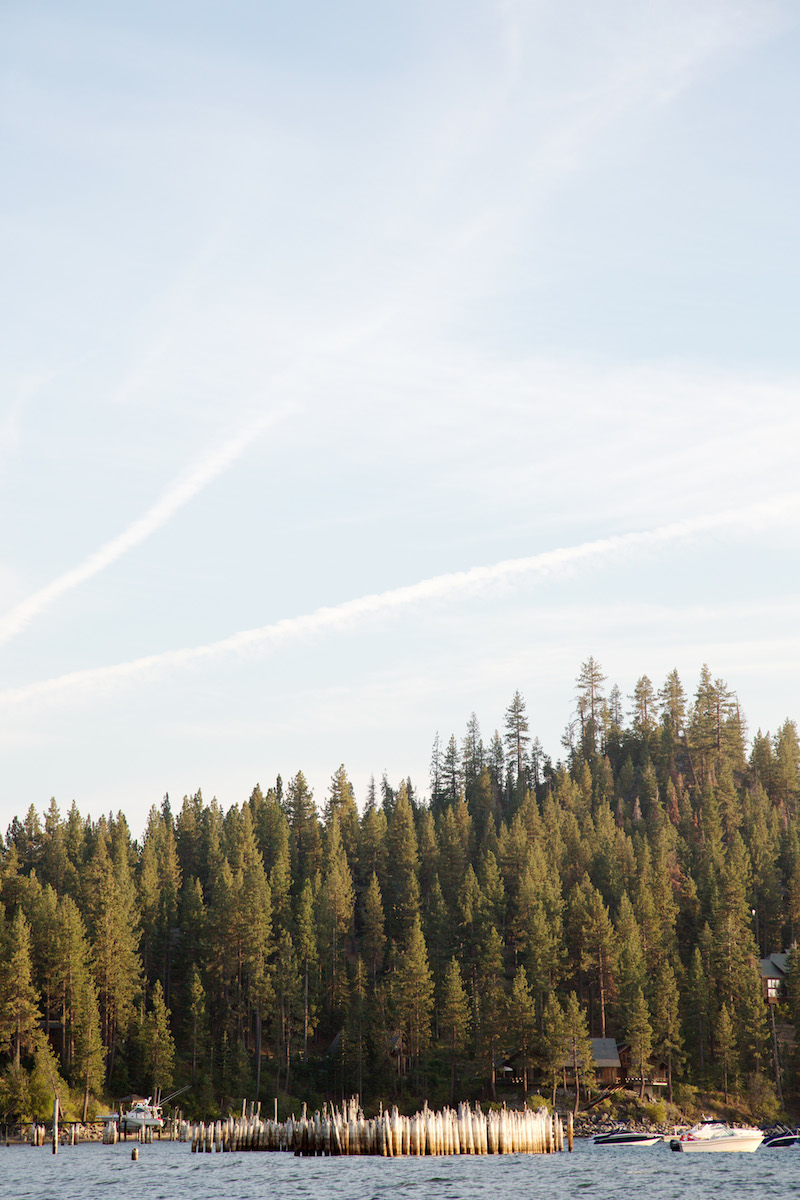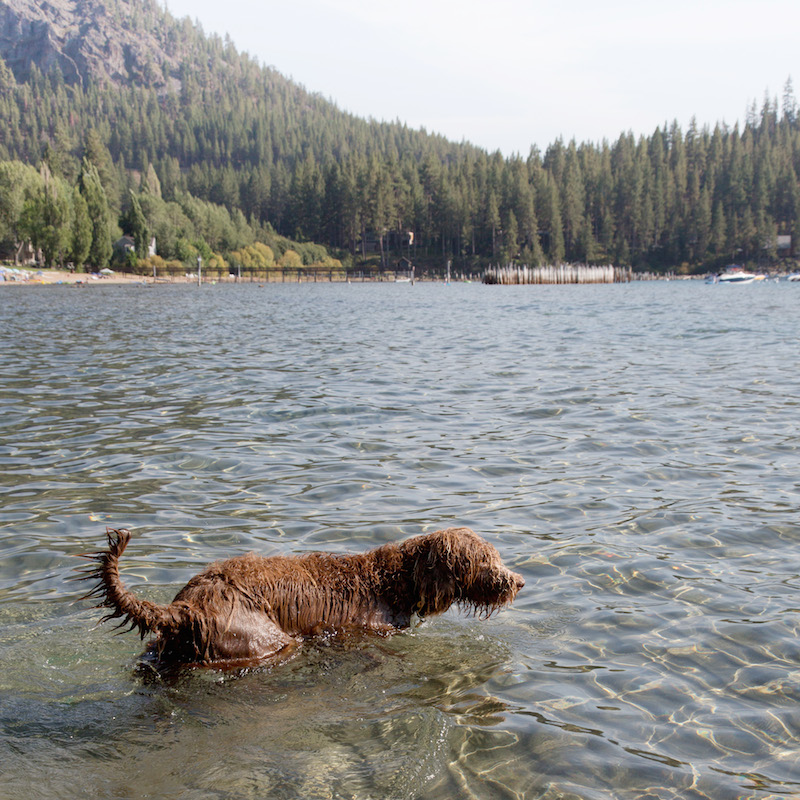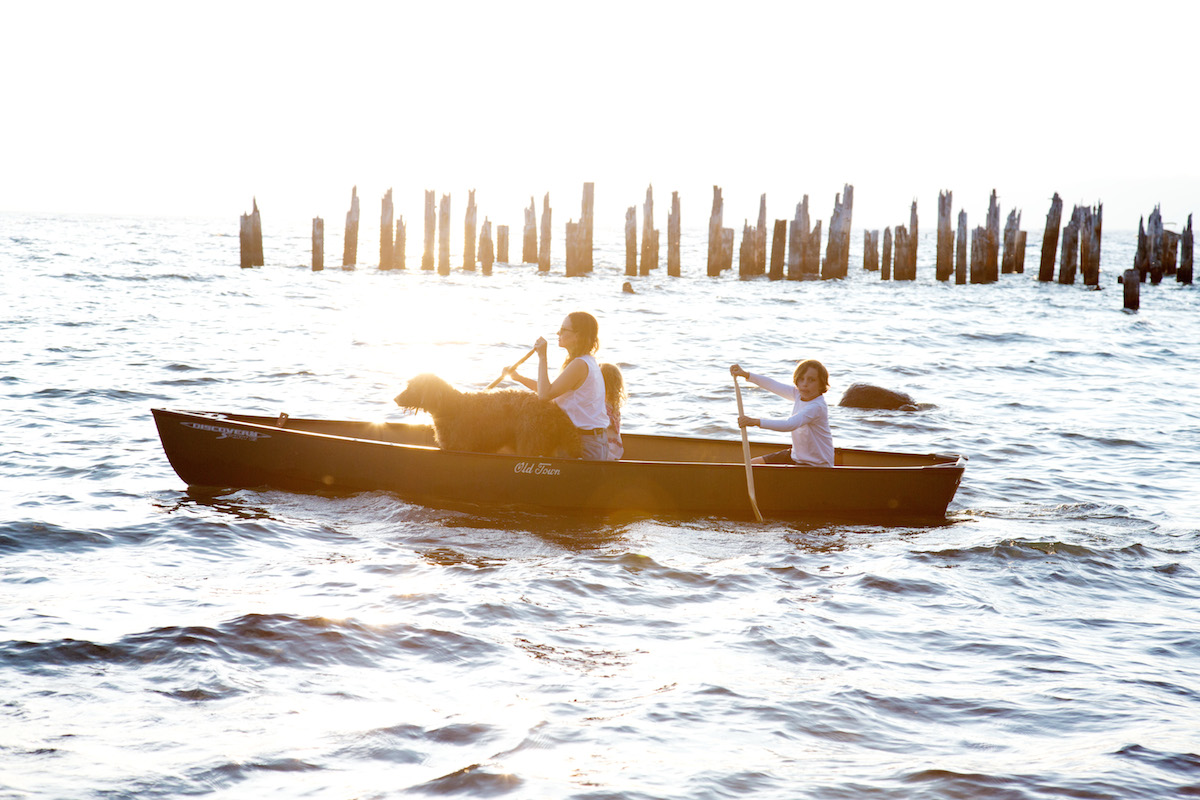 More Stories