Living
Shopping for Kids in Paris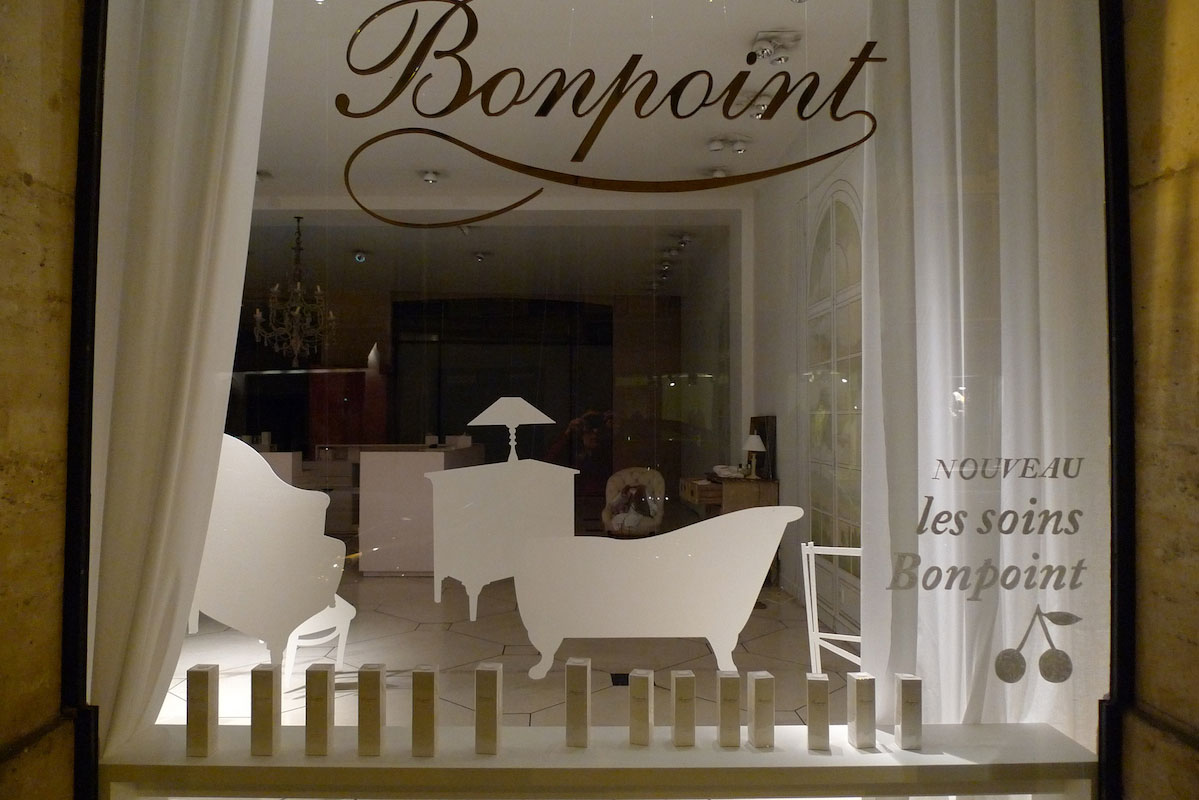 Now that I'm a mom, instead of shopping for myself, all I do is shop for my kids. And of all the places to do it, Paris is by far the most exciting. The city of lights is filled with amazing kids clothes, toys and décor. I never thought I would come home with a suitcase full of kid's stuff instead of clothes and accessories for me, but after a week in Paris, it happened! Here is a go-to list if you are looking to get a special Parisian gift for your little one. Luckily, most of these stores also have great websites so you don't have to cross the pond just to get these sweet things.
Bonton has an incredible store in the Marais. It's a concept store that has everything you could ever need, including a chic barbershop, kitchen section, clothing for every age, toys, décor, and the most amazing furniture. There aren't enough words for me to do this store justice – if you're in Paris, you have to see it for yourself. I especially love their high chair, crib, and changing station, which I bought for Ripley. I'm also obsessed with their nightlights–Tanner has the deer, which we have named Bambi, and Rip has an adorable bunny.
Also in the Marais is Zef. It has a really cool vibe, making great clothes for boys and girls of all ages. When I was in Paris I picked up the chicest striped T-shirts that Tan lives in.
Smallable is hands down my favorite French website that I order from too often! They sell Zef, Isabel Marant, Stella Mccartney, Petit Nord, along with tons of other great brands. In addition to their amazing clothes and accessories, they also have the best décor. Don't forget to check out their blog, it's great!
LFG
Since I'm not in Paris often, my other go-to French website is Little Fashion Gallery. It's an online concept store for kids. They sell Album Di Famiglia, April Showers, Lili and the Funky Boys, Pepe, and much more. My favorite element of the site is their adorable library section that has the most precious, hard to find French books and classic coloring books. This is where I first was introduced to MILK, the chicest kid's magazine that is very hard to find in the US and filled with great, inspiring ideas.
My friend Ambre introduced me to Serendipity. Their offering of kid's furniture and décor blows my mind. I've ordered the cutest things for our new playroom and can't wait to check out the store on my next trip to Paris.
And last but most certainly not least is my all-time favorite, Bonpoint – a French line with outposts the world over. They make classic, beautiful clothes for kids that aren't fussy or complicated. My mom used to dress my sisters and I in Bonpoint dresses as little girls, and she even kept a couple for Rip! I go crazy in their stores, especially at their twice-yearly sales. Rumor has it that the very expensive line has an outlet store in Paris and I am dying to know where it is! XXJKE