Food & Drink
Late Summer Minestrone Recipe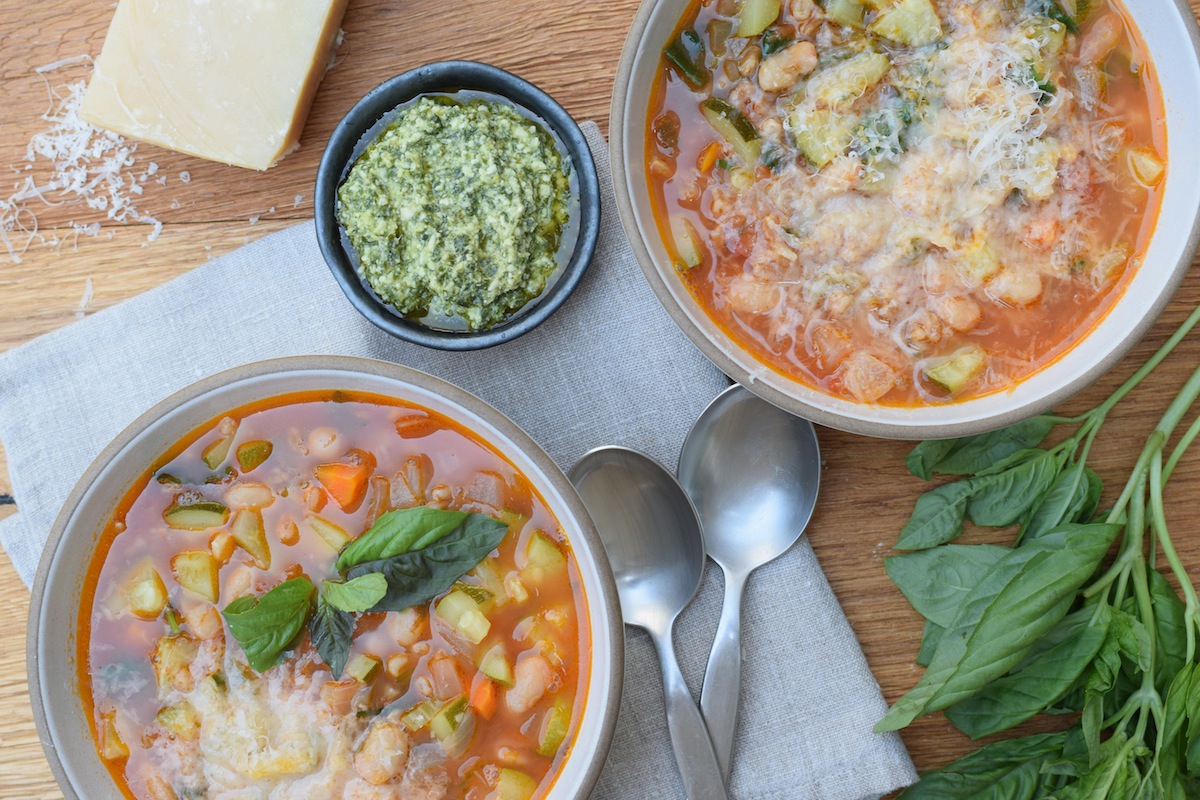 While fall is technically here, the weather (and my garden) are still very much determined to take advantage of the last bits of summer – and so am I. This soup from Pamela Salzman – ever a resource for recipes delicious, healthful and flavorful – is just the way to do it. Pairing beautiful veggies with comforting white beans and farro, her Late Summer Minestrone feels like the perfect transition from one season to the next. XXJKE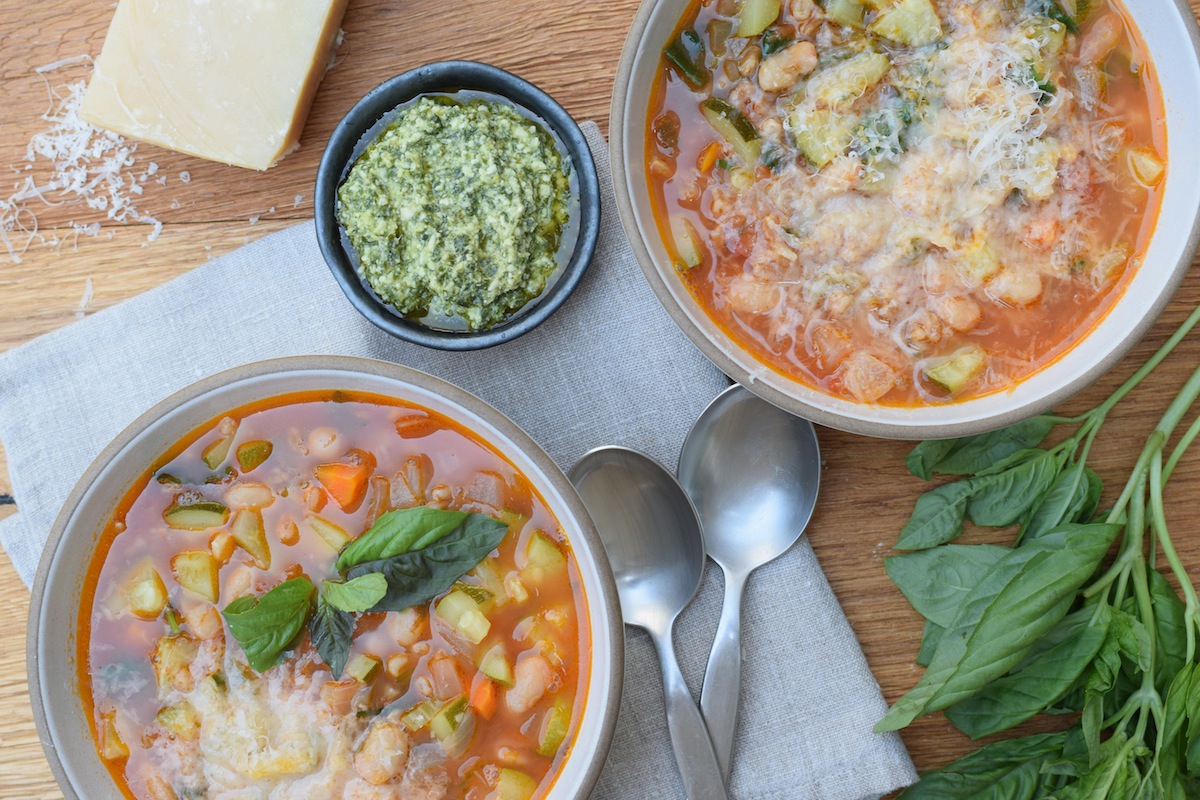 Late Summer Minestrone Recipe
Recipe
Late Summer Minestrone Recipe
Servings: 6-8
Units:

Course: Mains
Ingredients
2 tbsp extra virgin olive oil unrefined, cold-pressed
1 onion coarsely chopped
1 stalk celery coarsely chopped
1 carrot coarsely chopped
1 clove garlic thinly sliced

1 lb

1/2 kg

tomatoes peeled, seeded and coarsely chopped
2 tbsp flat leaf parsley fresh, chopped
sea salt
ground black pepper

6 cup

1420 ml

chicken or vegetable stock preferably homemade

3/4 cup

177 ml

farro
piece of rind Parmigiano-Reggiano cheese

1 1/2 cup

355 ml

white beans cooked, rinsed if canned
handful greens coarsely chopped
Parmigiano-Reggiano cheese freshly grated
Heat the olive oil over medium-low heat in a large, heavy-bottomed pot, and add the onions, carrot, celery and garlic. Cook until the vegetables have softened, about 10 minutes. Do not allow the vegetables to brown.
Add the tomatoes with the juice, parsley and ½ teaspoon sea salt. Cook for 5 minutes more, until the tomatoes are fragrant.
Add the stock and 2 teaspoons of sea salt and bring to a boil. Add the farro and the parmesan rind and bring to a boil again. Lower the heat so that the soup simmers. Cook about 15 minutes.
Add the zucchini and cook another 10 to 15 minutes, until the farro is tender but still has a little "toothiness."
Add the cooked beans and heat through. Add more stock, if desired.
Add the chopped greens and stir until wilted. Adjust seasonings and serve with chopped basil leaves and freshly grated parmesan cheese and/or drizzled olive oil on top or a spoonful of pesto.