Food & Drink
Fava Bean Toast with Mint, Lemon, and Parmigiano Reggiano Recipe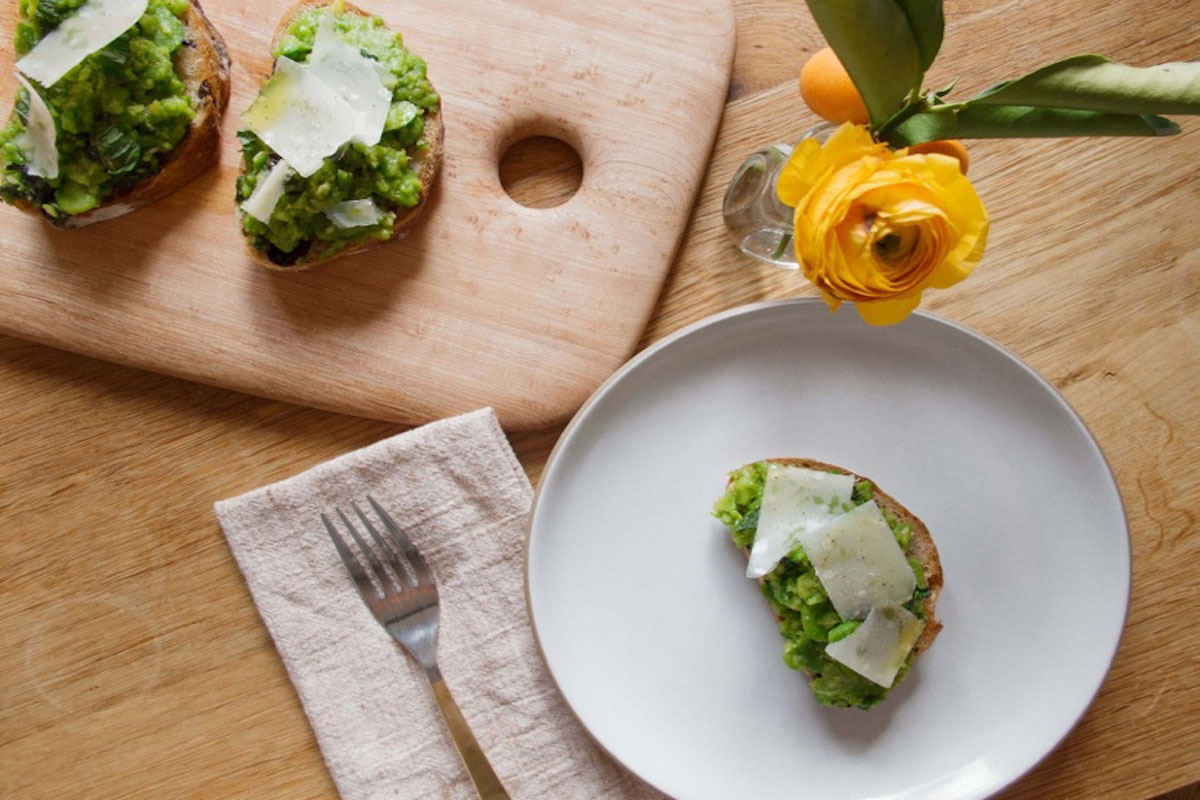 I have beautiful fava beans growing in the garden right now and always love finding a great new recipe in which to use them. This one from Barrett at Valleybrink Road looks like just what I have been looking for – easy to make, and filled with bright, delicious, and unexpected flavors. XXJKE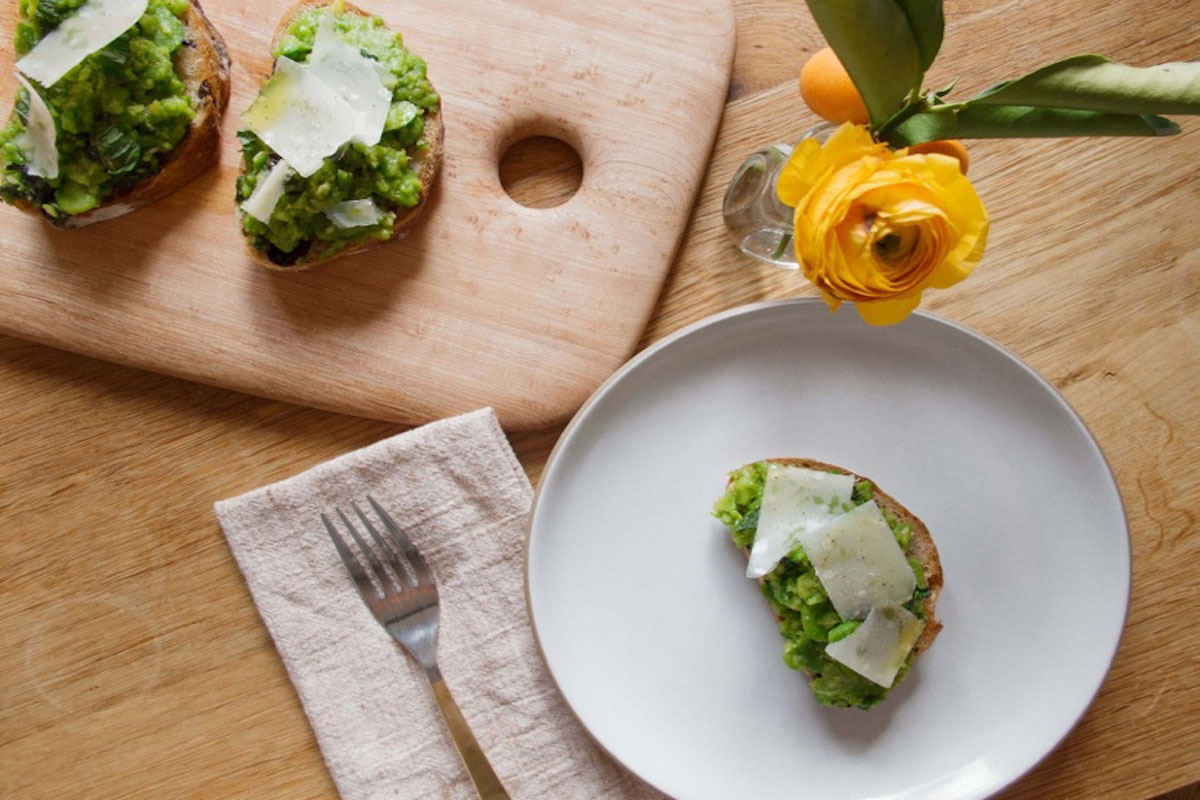 Fava Bean Toast with Mint, Lemon and Parmigiano Reggiano By Valleybrink Road
Recipe
Fava Bean Toast with Mint, Lemon and Parmigiano Reggiano By Valleybrink Road
Units:

Course: Sides, Mains
Ingredients
2 lb

1 kg

fava bean in the pod
4 tbsp olive oil extra virgin

1/2 cup

118 ml

water
salt Pink Himalayan
2 cloves garlic peeled and left whole
1 tbsp mint fresh leaves, chopped
2 lemon
pepper black, freshly ground
cheese parmigiano reggiano
bread country loaf or olive bread, cut into thick slices and toasted
Shell the beans. Bring a large pot of water to a boil. Blanch the beans for 1 minute to loosen the skin, drain, and cool in an ice bath. Peel the beans using your thumbnail to tear the skin, and squeeze out the bean.
Heat 2 tablespoons of olive oil in a medium saucepan; add the beans, water and a generous pinch of salt. Cook the beans on low for 10 minutes, or until they are very soft. If necessary, add more water as they are cooking. Mash the beans with a potato masher or the back of a spoon. You want a rough mash, with some large pieces of fava beans remaining. Add 2 more tablespoons of oil. Press the garlic cloves through a garlic press into the bean mixture and cook for 2 minutes on low, stirring as it cooks. Remove from the heat. Add the chopped mint, freshly ground black pepper, and the juice from one lemon. Taste. Season with sea salt as necessary.
To serve, top your toasted bread with a drizzle of olive oil. Scoop a generous amount of the fava bean mash onto the toast. Top with a few shavings of the Parmigiano Reggiano, freshly ground black pepper, and a generous squeeze of lemon juice. Serve immediately.