Style
4 High Impact, Low Investment Updates For Your Living Room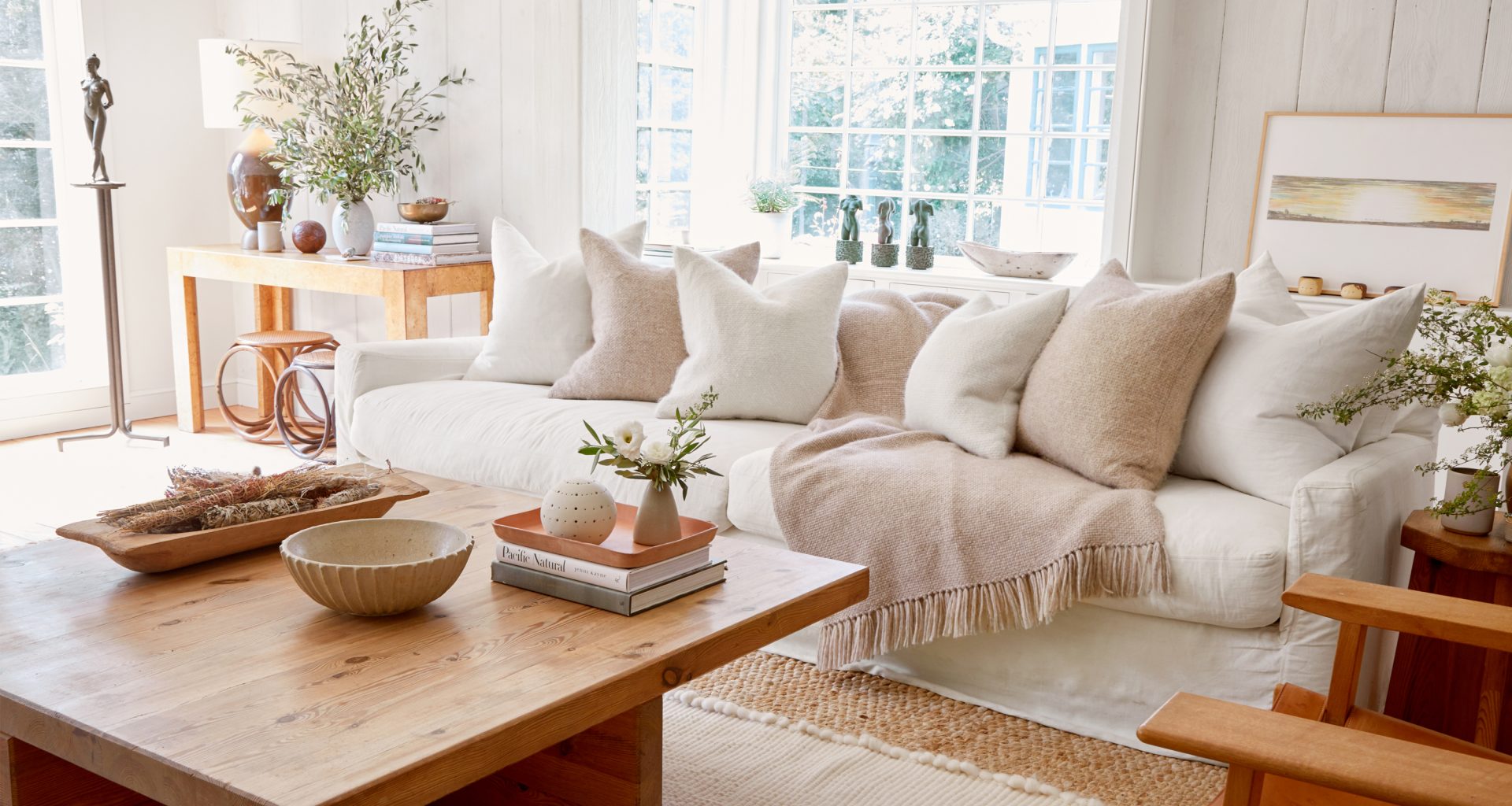 Fall's arrival comes with more time spent inside, which only means one thing: it's time to update our living rooms. Whether your space is in need of some tonal texture or nature-inspired accents to bring autumn indoors, we've rounded up our favorite quick fixes. From cozy accents to curated, decorative stacks, these living room décor updates are beautiful, easy to execute, and won't break the bank.
1. Re-Style Your Shelves
Nothing changes a space so dramatically as an expertly styled set of shelves. Our favorites have plenty of variety in size, shape, and color, and make use of bud vases, candles, and small art. If you're stacking books, try alternating between horizontal and vertical stacks, and don't be afraid to use shelves for textiles or other useful items that need storing, too.
2. Keep it Cozy
If you're in need of a "finishing touch," ours most often come in the form of a luxe textile. Whether it's a sheepskin draped over the back of your go-to chair, or an update to your throw pillows or blankets, you can't go wrong with tonal texture.
3. Create Styled Stacks
When it doubt, make a stack– whether you have an empty console or side table or a coffee table that needs some added style, make it your own by stacking your favorite books topped with your favorite scents, candles, or other objects. We love using a decorative leather tray to bring the collection full circle.
4. Bring the Outdoors In
Whether it's blooming branches, fresh or dried eucalyptus, or a full bouquet, nothing livens up a space and lifts spirits like florals and greenery. Pick vases that can stand on their own so you can admire your purchase even when fresh blooms aren't a reality.