Entertaining
Last-Minute Hosting Tips for the Weekend and Season Ahead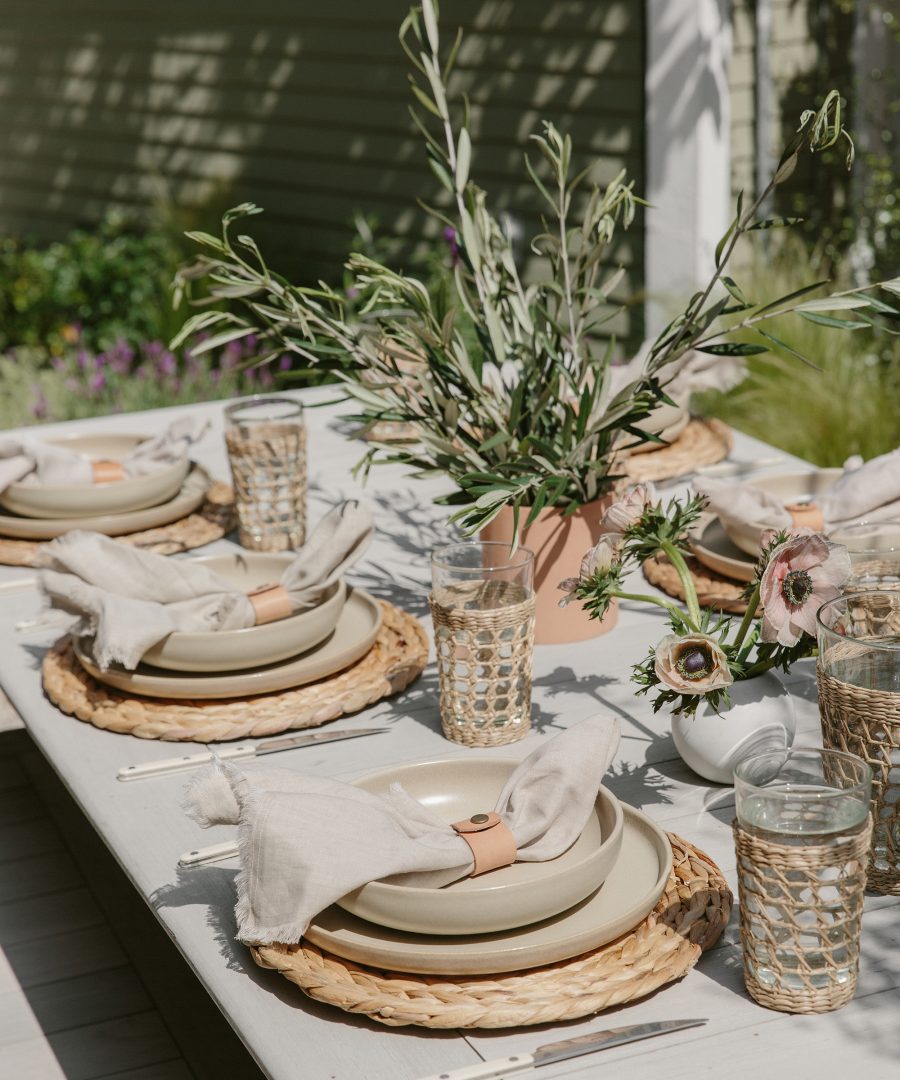 Even the most adept of planners will tell you that come long weekends, last-minute hosting is bound to happen. After all, how can you resist the urge to host family and friends in the outdoors at any moment's notice? Whether you're throwing an impromptu barbeque or a last-minute lunch in your backyard, these pre-approved outdoor entertaining ideas are sure to give your in-the-moment outing an easy upgrade.
The Preparation
Every host knows that the key to a successful gathering is in the preparation that's done ahead of the big event—but last-minute celebrations don't always work in sync with that philosophy. There's certainly no fun in scrambling the day of to get all the details in check, which is why foraging for flowers is our favorite tabletop trick. After all, the best way to turn an everyday occasion into something special is with a touch of green. The best part? This can be done mere minutes before guests arrive: simply go for a walk around the block to gather any native plants and florals, opting for varied textures and shades to create an arrangement that's perfectly in sync with the season.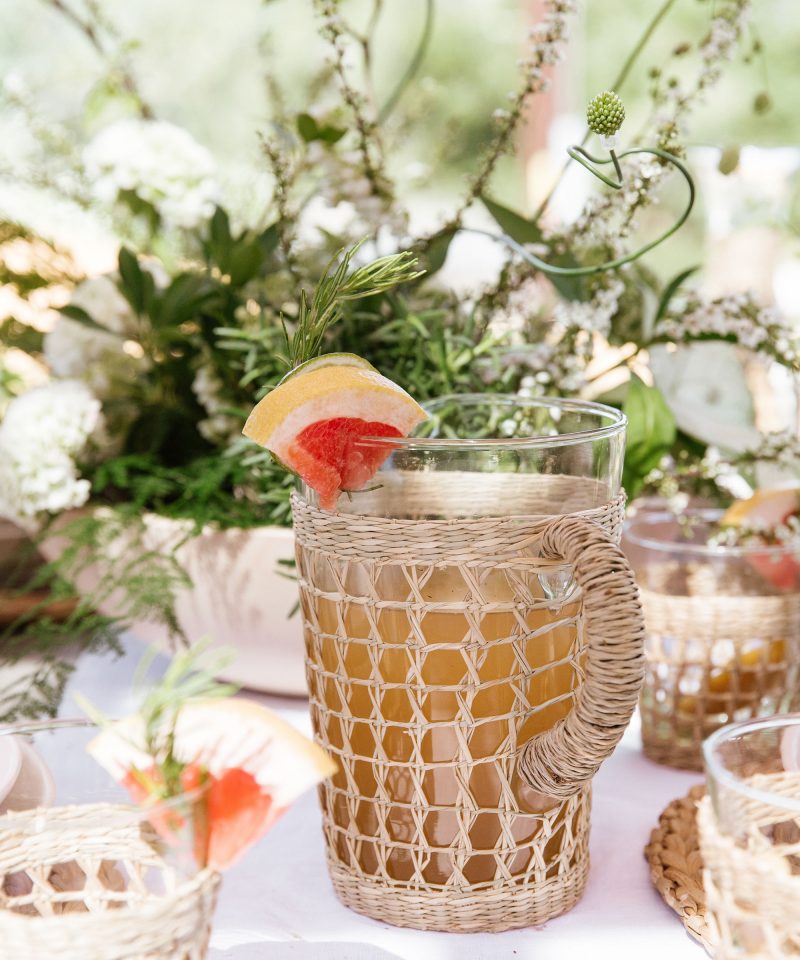 The Menu
For last-minute hosting, we keep our menu grounded in simplicity by sticking to the essentials that every guest will need. First on the list? A refreshing cocktail like a Paloma. Make a batch without the tequila or mezcal for any non-drinkers or kids in attendance, and then you're ready for the next order of business: food. Turn on the grill and get to roasting any vegetables that are on hand, or create a colorful crudité. Another easy addition is a Tuna Niçoise Salad—hearty, wholesome, and always delicious.
The Table
One of the easiest ways to elevate any outdoor occasion is with dinnerware details. Skip the paper or plastic and dress your table with your favorite set of plates and the like—we're fans of 
Pacific Dinnerwar
e for its durability and versatility. When it comes to
tablecloths
and napkins, we're partial to linen for this simple reason: if you don't have time to iron, you can still use your go-to set and let the relaxed look take on a note of intention. For an added touch on the tabletop,
fill bowls
with fresh produce (or anything with color in your fridge) for a vibrant and effortless form of seasonal celebration.
Paloma Cocktail Recipe
Decorative Tuna Nicoise Salad
Recipe
Paloma Cocktail Recipe
Servings: 1 serving
Units:

Course: Drinks
Ingredients
1 pinch kosher salt
1 wedge grapefruit

1/4 cup

59 ml

fresh grapefruit juice
1 tablespoon fresh lime juice
1 teaspoon honey

1/4 cup

59 ml

tequila

1/4 cup

59 ml

club soda
Pour some kosher salt on a plate. Rub half of rim of a highball glass with grapefruit wedge; dip rim of glass in salt. Combine grapefruit juice, lime juice, and sugar in glass; stir until sugar is dissolved. Stir in mescal, add ice, and top off with club soda. Garnish with grapefruit wedge.
Photos by Nicki Sebastian