Wellness
Jenni's Natural Beauty Routine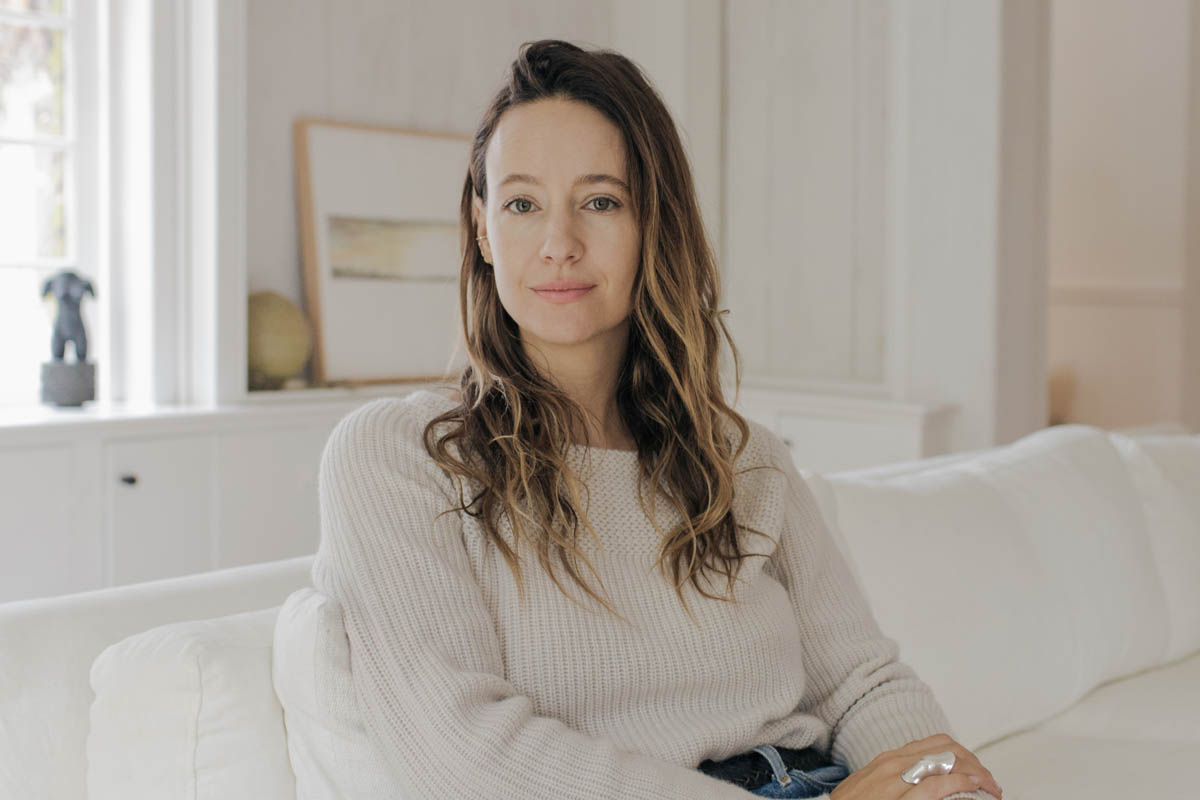 My lifestyle and philosophy are always rooted in paring things back. From my closet to my makeup bag, everything has to be functional, beautiful, and make me look and feel good. I've never been very high maintenance, and I try to keep my skincare and beauty steps between ten and fifteen minutes. Over the years my routine has changed as much as my skin has, so it's important to pay attention to how your skin reacts to new products, and make sure not to introduce too many products at once. 
For my daily face wash, I switch between Eve Lom Gel Balm cleanser—it removes makeup, even waterproof mascara, while leaving a balmy, moisturized feel and a nice aromatic scent—and de Mamiel balm for a plant-based, soothing cleanser that leaves my skin clean and calm. If I'm breaking out or I need to cleanse after a workout, Evanhealy's Tea Tree Face Wash for deep cleaning that won't strip my skin of any essential oils.
I love acupuncture facials. Sherri Mathews, my acupuncturist, recommends a Reishi Mushroom Serum to reduce skin's inflammation, puffiness and wrinkles. I also use a stem cell serum that my facialist, Terri Lawton, suggested that helps to retain moisture and smooths wrinkles. I like to mix it up between a few different serums so my skin doesn't get too used to one kind, and so I can target different areas of my skin that need a boost. These days, my rotation includes Marie Veronique's Vitamins C+E+Ferulic Serum, Soothing B3 Serum, Lightening Serum and Barrier Restore Serum. 
After serums, I love Vintner's Daughter face oil for night and True Botanicals Hydrating Oil for day. The Los Angeles climate can be super dry, especially at this time of year. To keep a healthy glow I love layering balms and oils, because my skin tends to look and feel better with them than moisturizers. I love Earth tu Face Immortelle + Rose face balm and Lacremé Beauté Superior Glow Hydrating Treatment. I like to spritz hydrosol after I wash my face before serums, and if I feel like I need it I'll spray some throughout the day. Depending on the aroma, it can be therapeutic, like an essential oil. My favorites are Evanhealy Hydrosol in Douglas Fir and Poppy & Someday's Gypsy Rose Toner.
I did a lot of research to make sure my makeup, skincare, and cleaning products I use are natural and safe. It can be overwhelming to examine a litany of ingredients, so I always tell people to approach beauty and skincare with a light heart, because stress can damage your skin, too! Reading labels and identifying ingredients are the best things you can do to avoid buying an expensive product you don't need—focus on what works for you. For example, I love Retrouve's Revitalizing Eye Concentrate and use it religiously when I'm not pregnant or breast feeding, but since retinol is a main ingredient, I had to find a replacement. I am loving Laurel Eye Balm—it's rich and gentle with a warm sandalwood scent and key natural ingredients.
When it comes to makeup I like a natural look, so I opt for tinted moisturizer—my current favorite is Beauty Counter Dew Skin Tinted Moisturizer. If I haven't gotten enough sleep I'll use a little under-eye concealer and Living Luminizer by RMS to highlight my cheekbones and eyes. Sunscreen is super important, but my skin is so sensitive that it's been hard to find one that agrees with my skin. I try to stay out of the sun, but if I am outdoors for a while, I use Suntegrity for my body and EltaMD for my face. I also drink a ton of water, make my own tonics and make sure to eat fresh, nutrient-rich foods. Stay tuned for a post on the drink I make every morning, a beauty elixir that promotes a healthy glow from the inside out. XXJKE