News & Events
Introducing the Jenni Kayne Tabletop Collection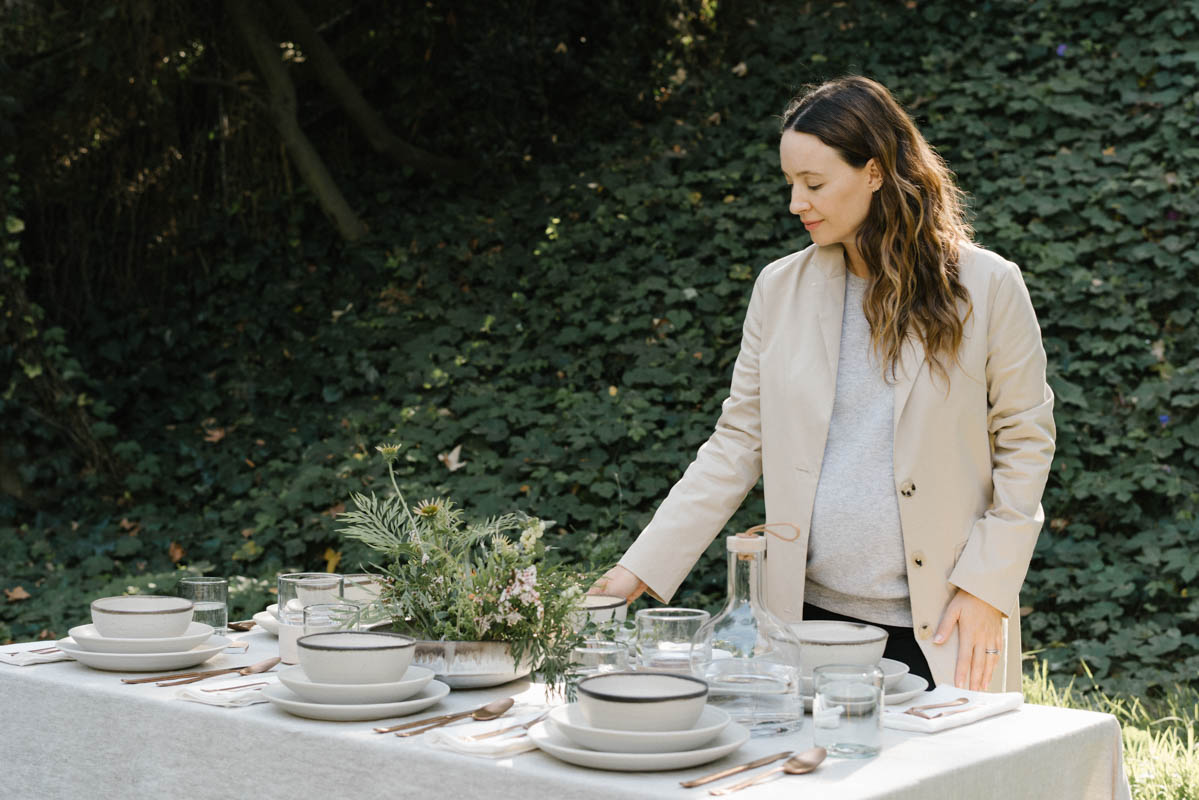 We're so excited to introduce the Jenni Kayne Tabletop collection for Spring 2018. Our first collection of tableware is designed with the same attention to detail that defines our home and apparel—each piece is timeless and elegant, yet versatile and casual enough for everyday use.
A longstanding love for cooking and entertaining inspired Jenni to design a collection of enduring essentials fit for any occasion around the table. "When it comes to tableware," she says, "I like to keep things simple. I love timeless pieces that can sit together and be endlessly mixed and matched," and our ceramic dinnerware is exactly that. Partnering once again with artist Victoria Morris, the Sierra salad plate, dinner plate, bowl and cup are custom glazed in oatmeal or taupe (coming soon)—classic neutrals that are as sophisticated as they are organic. Our serving bowls and platters are understated and elegant, perfect for a table's center or as a kitchen prep essential. Each piece is expertly crafted in Portland, Oregon.
The collection reflects Jenni's sense of effortless minimalism and considerate approach to making the everyday a little more beautiful. Seasonal florals add a defining element to any table, and our glass vases—wrapped in naturally tanned leather with accents of antique brass—are the perfect vessel to complement any arrangement. A well-set table is all about thoughtful simplicity. Take, for example, our natural linens: a subtle texture in a restrained, clean palette allows the experience of the meal to take center stage. 
And we couldn't forget the finishing touch: the debut of our newest candle. The warm glow of an inviting aroma is our favorite way to welcome guests into our home. Inspired by native blooms of the California desert, this ceramic candle blends the scent of sweet larkspur and notes of energy-clearing Palo Santo for an earthy, slightly floral, inviting aroma.
We hope these pieces find a place in your home for many meals to come. Gathered around a table that's thoughtfully set, a meal with family or friends is more than just dinner—it's an experience to remember. XXJKE