Entertaining
Inside My Sister Saree Kayne's Baby Shower Lunch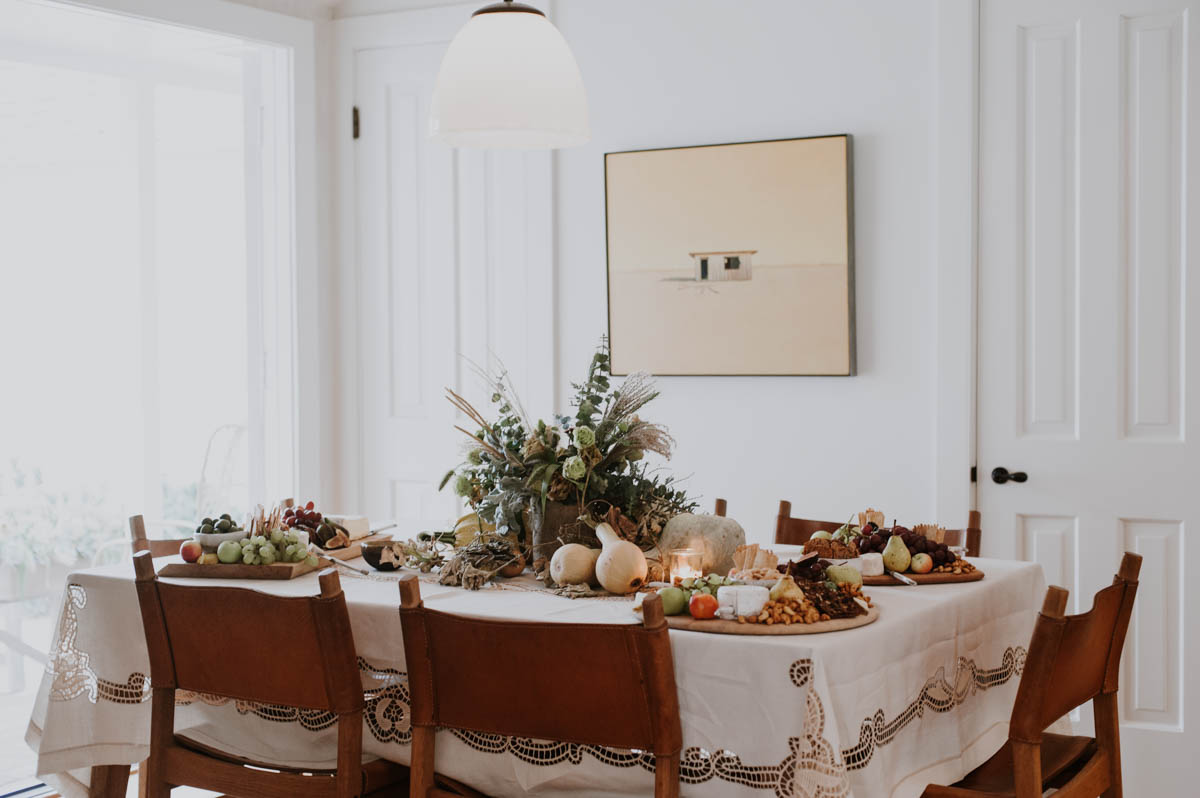 My sister Saree is expecting her first baby towards the end of this year and I wanted to throw her a shower to celebrate this important moment in her life. Saree and I decided to invite friends and family of all ages and genders, and keep everything casual and easy. The gathering was held at my house and put together with help from my friends Kristen Caisse of Moon Canyon Design and chef and event planner Annie Campbell. With gorgeous weather outside, beautiful florals in every corner, and great food spread across two tables it was just the perfect setup. Guests came and went, and the party stretched on throughout the afternoon, as all successful gatherings do!
Kristen created several arrangements for the party using lisianthus, various dried grasses, dusty miller, and acacia in different vessels throughout the living room and outdoor seating areas. I just love the soft textures and shades of these arrangements, and that they felt feminine without being overly "girly".
In lieu of baby shower games we set up a station where guests could create artwork for Saree and her growing family using watercolor paints and white, scrapbook-size pieces of paper. It was loads of fun, easy to partake in, and appropriate for all ages, which was great.
As for the food, Annie set out several cheese and fruits boards, avocado toasts, and bacon-wrapped dates at the start of the party, then served an incredible a brunch buffet once most of the guests had arrived. There were frittatas with butternut squash and mozzarella, and wild mushroom, swiss, chard, and ricotta. Roasted carrots, fingerling potatoes, and a market lettuce salad worked as sides along with baked French toast, cranberry muffins, and pumpkin bread for something sweet. Having a few baked goods at a big gathering is helpful because they're easy to prepare in advance—and they always go!
A bit later Annie put out the most delicious Meyer lemon olive oil cake with figs and blackberries on top. Between that and the sunshine and the good company, it was a most successful afternoon! XXJKE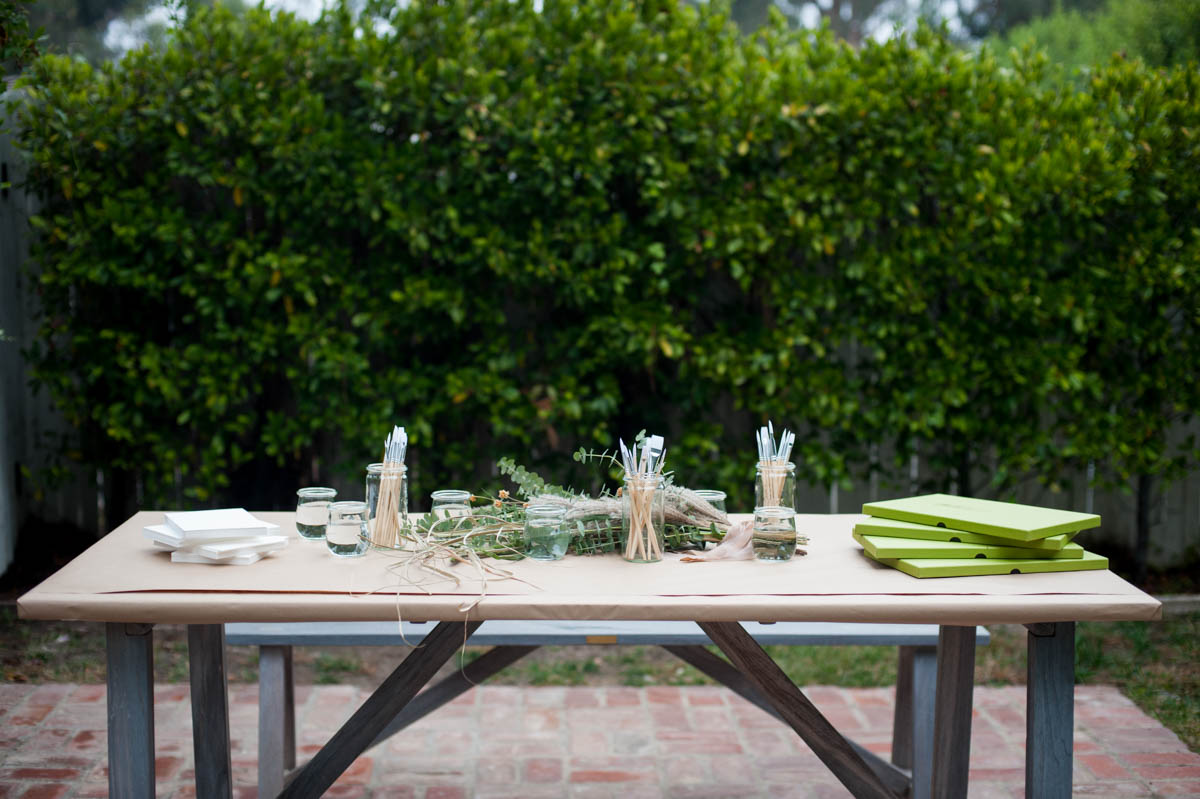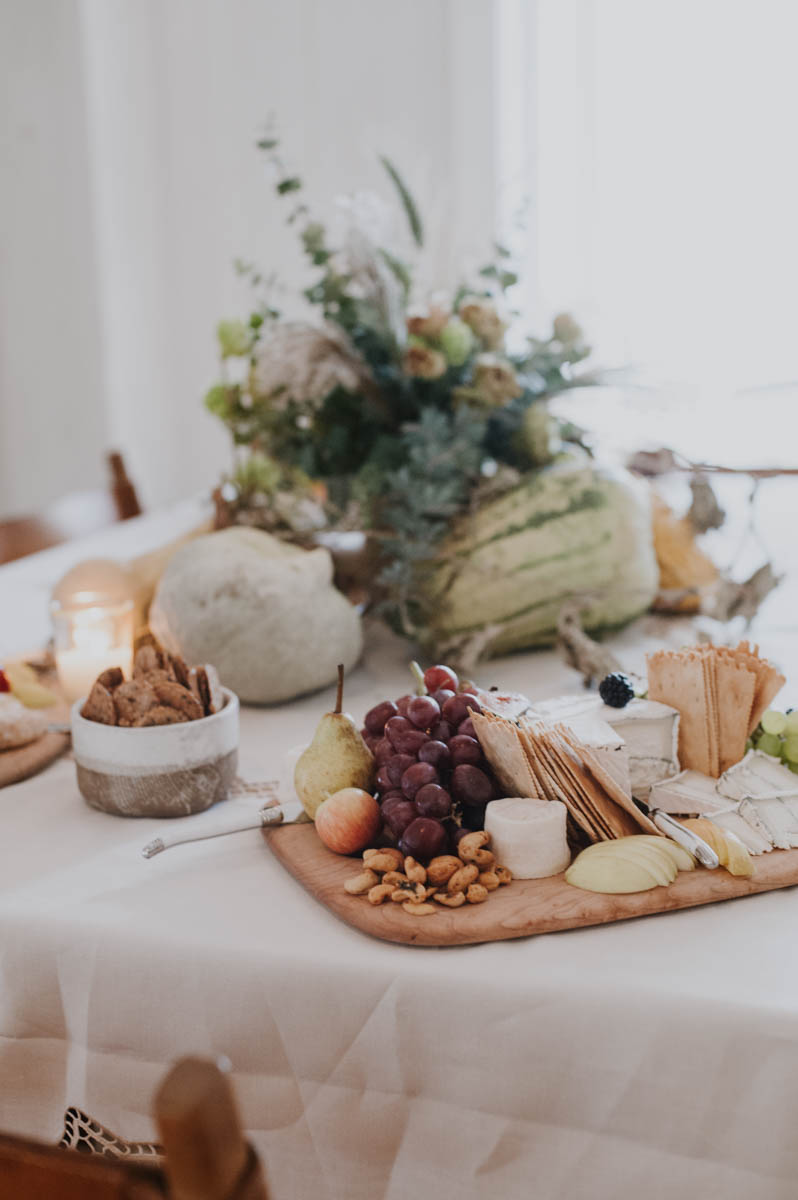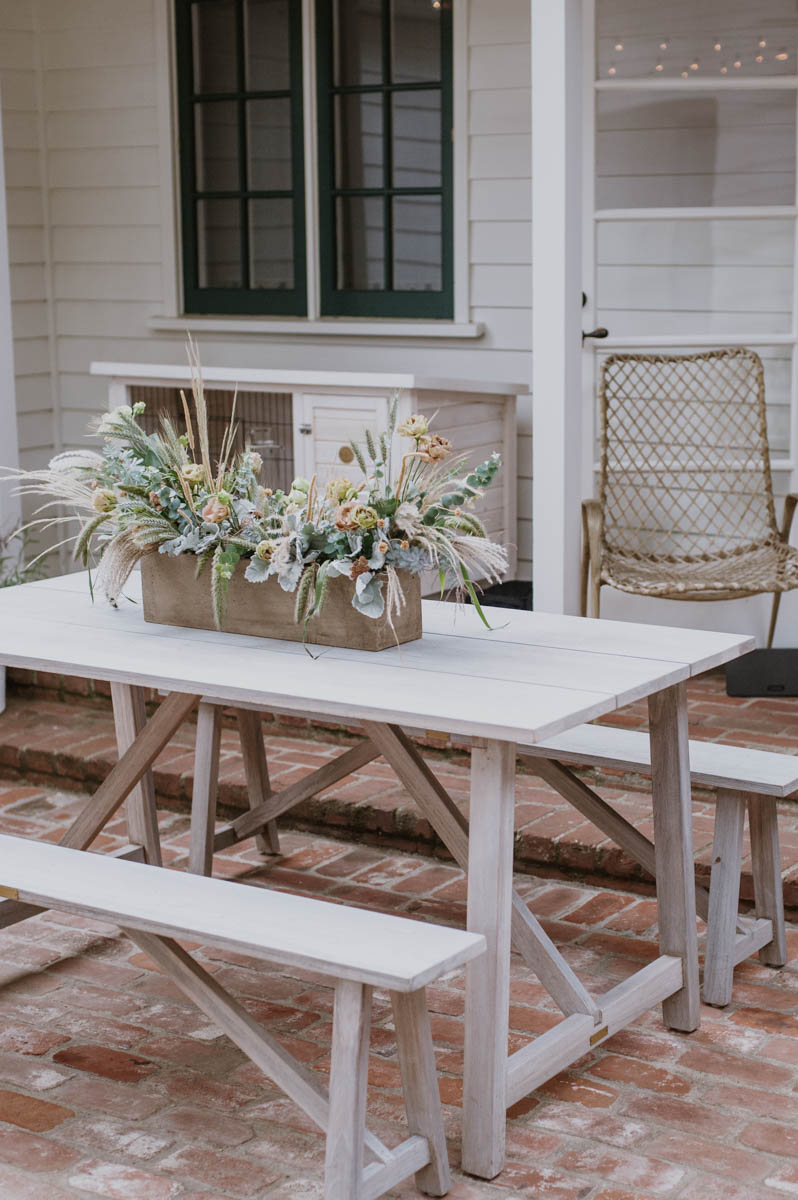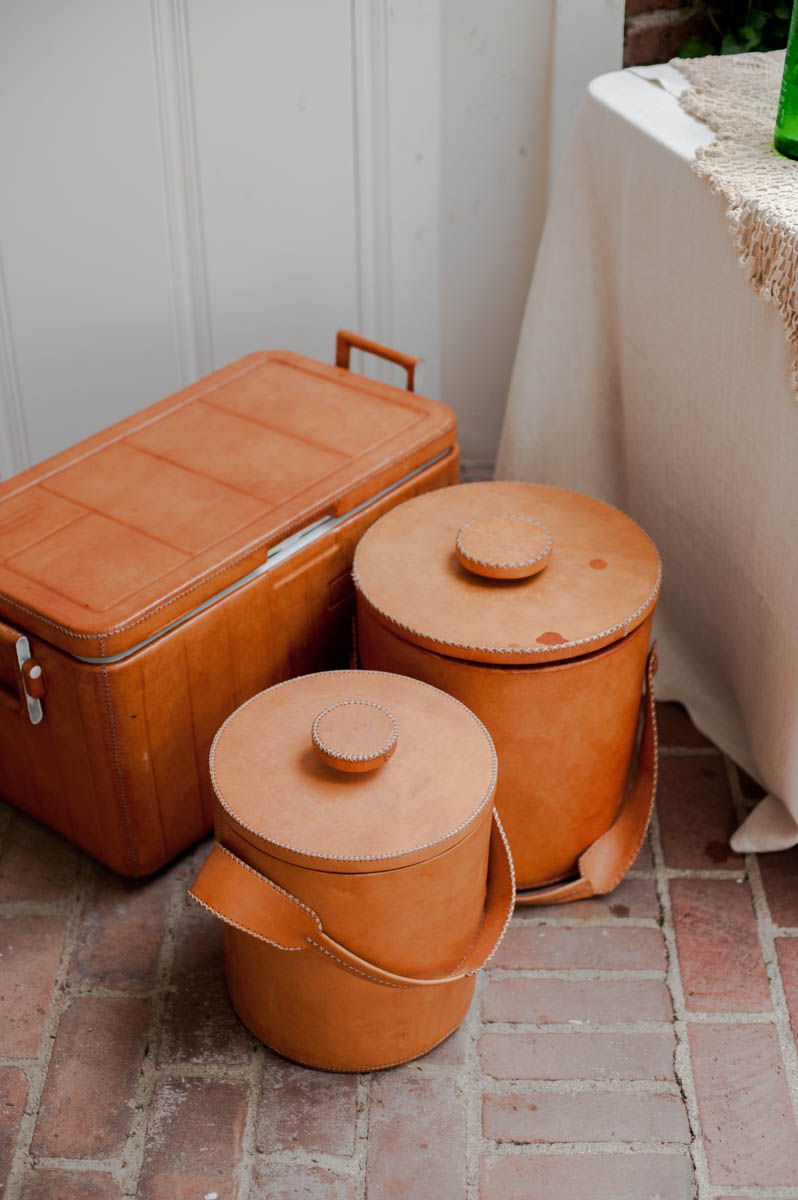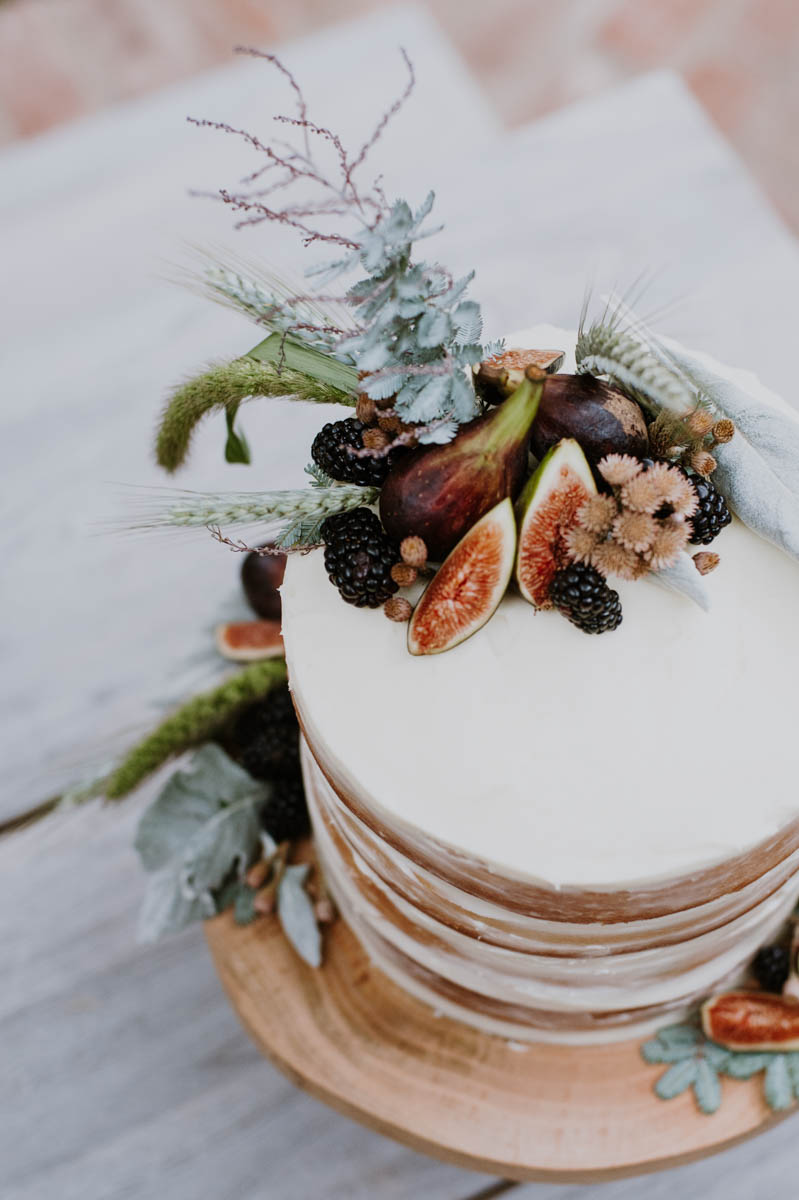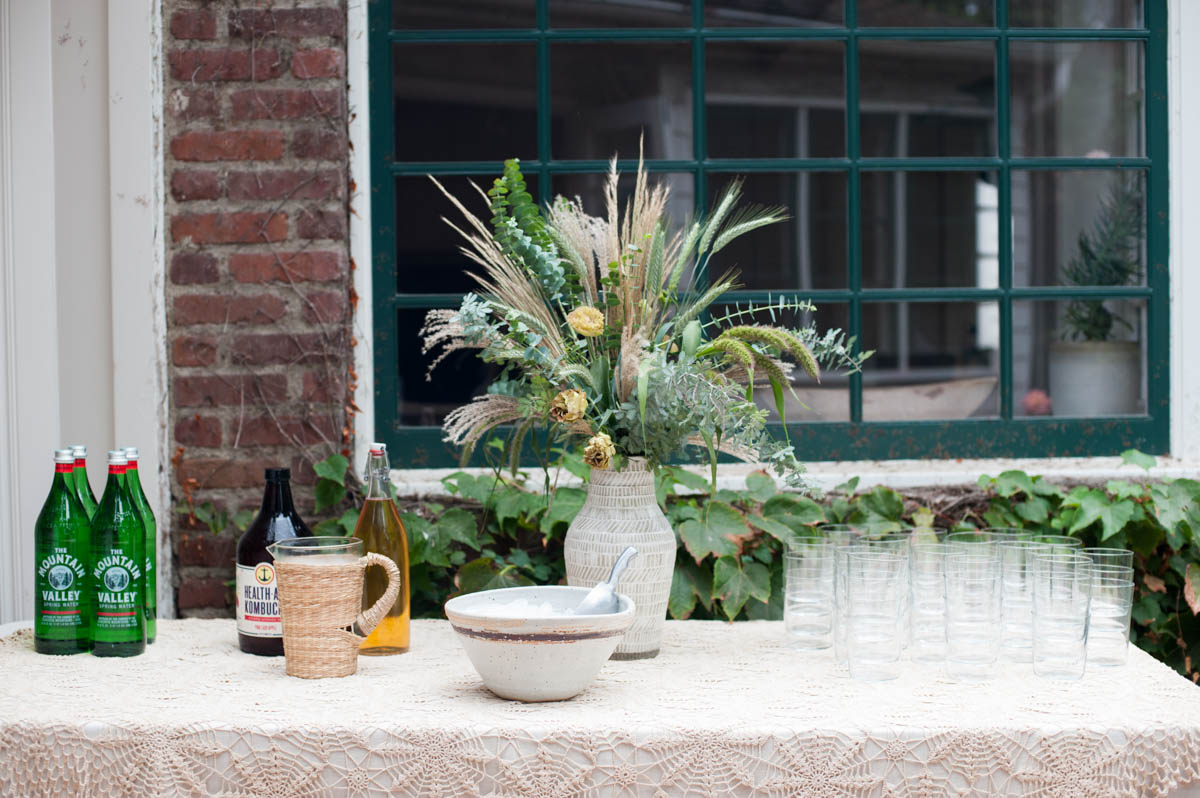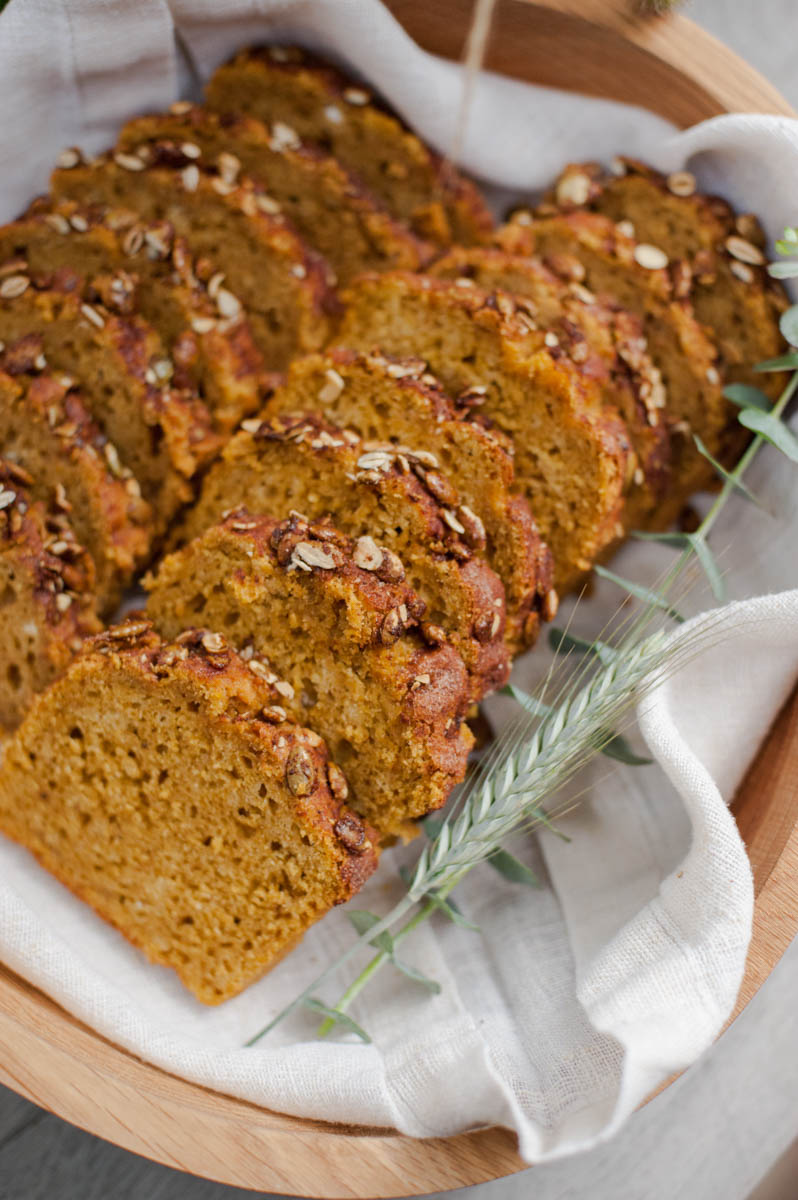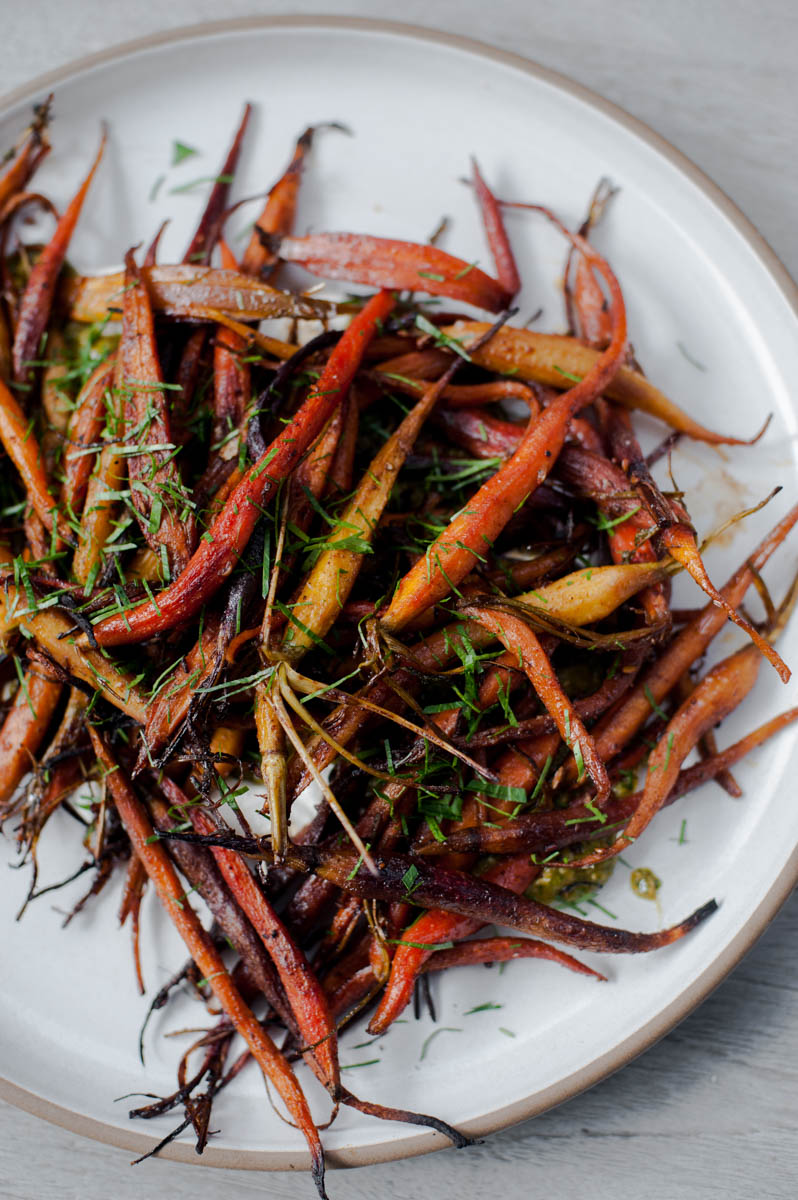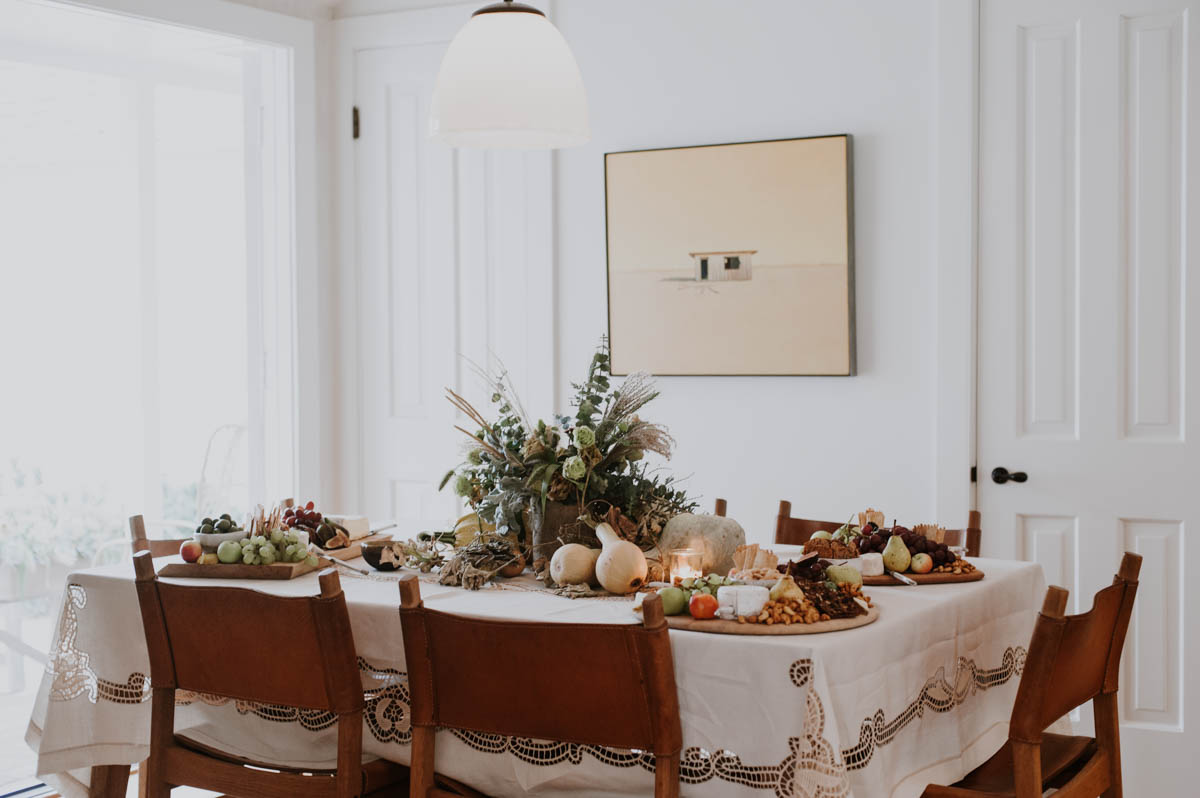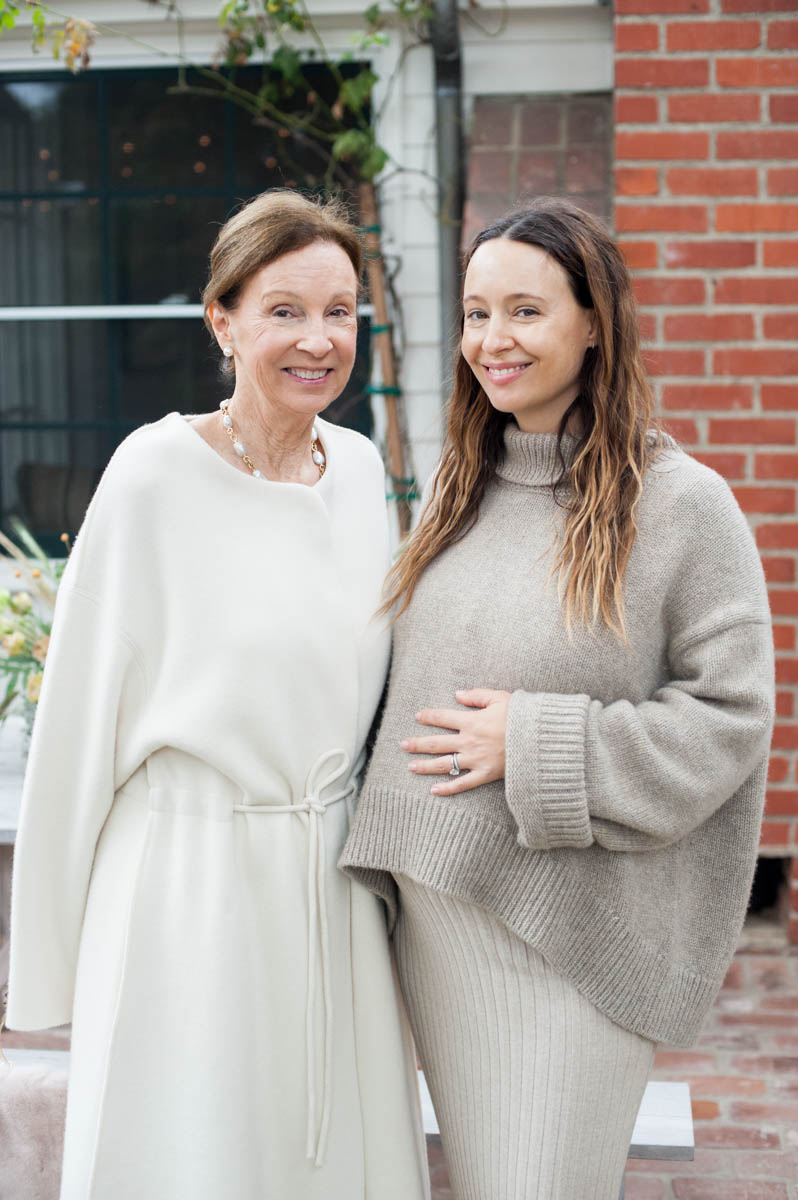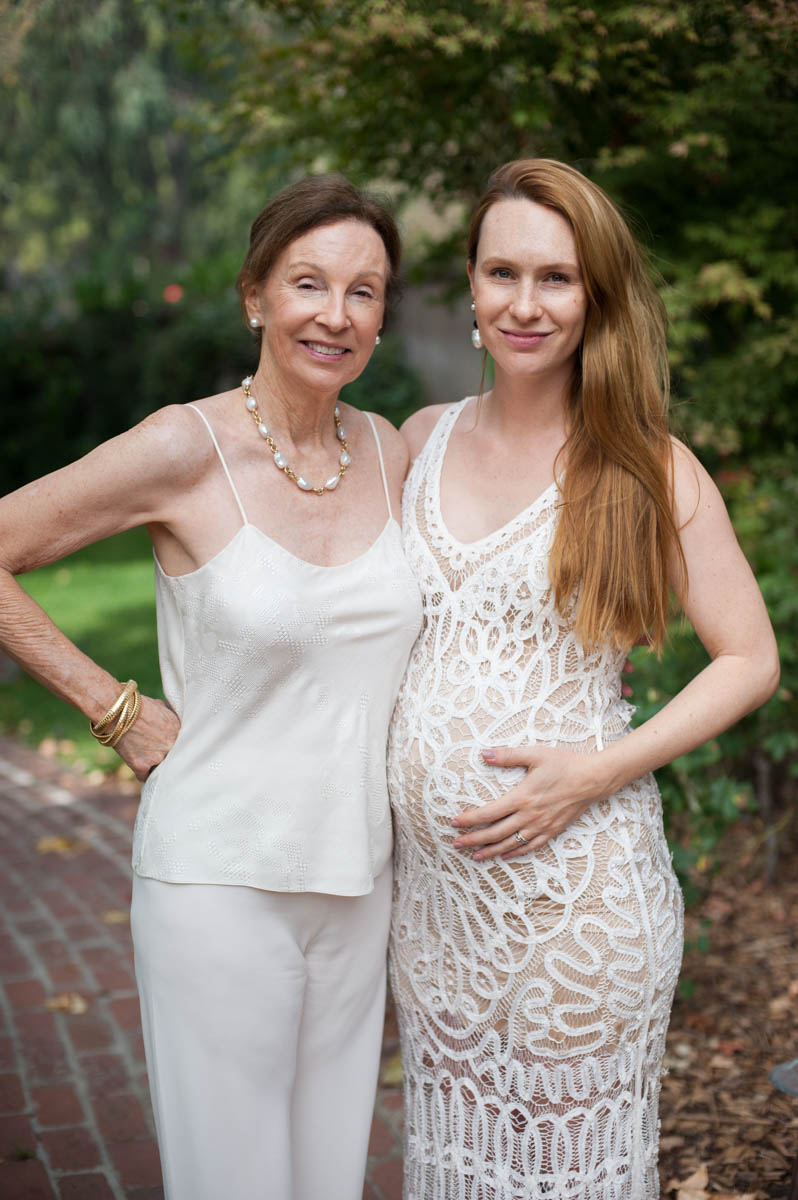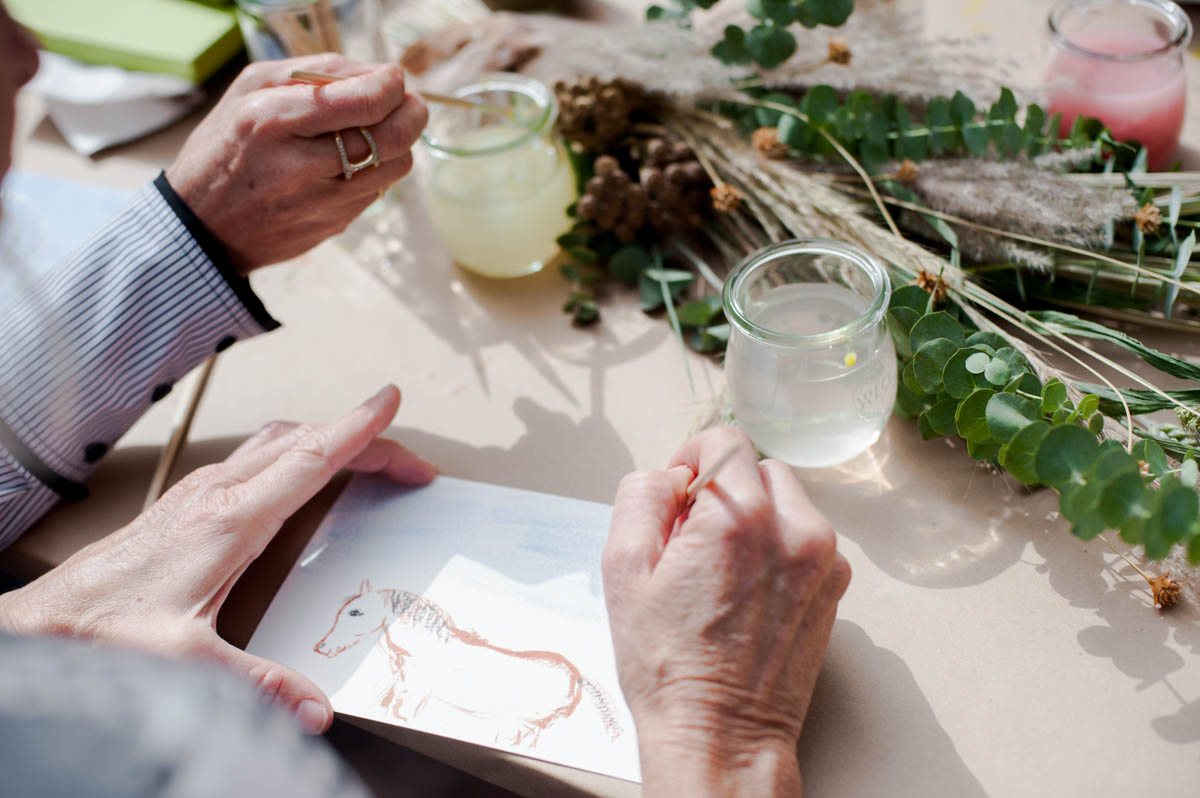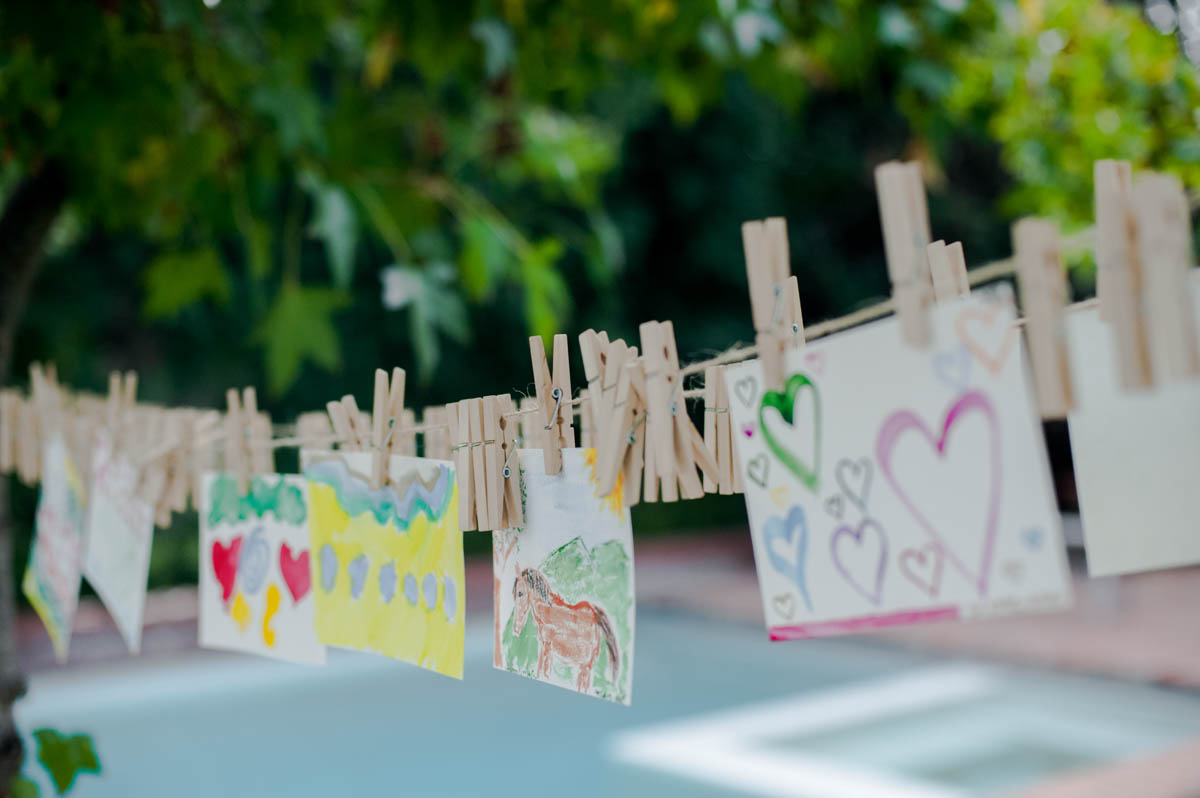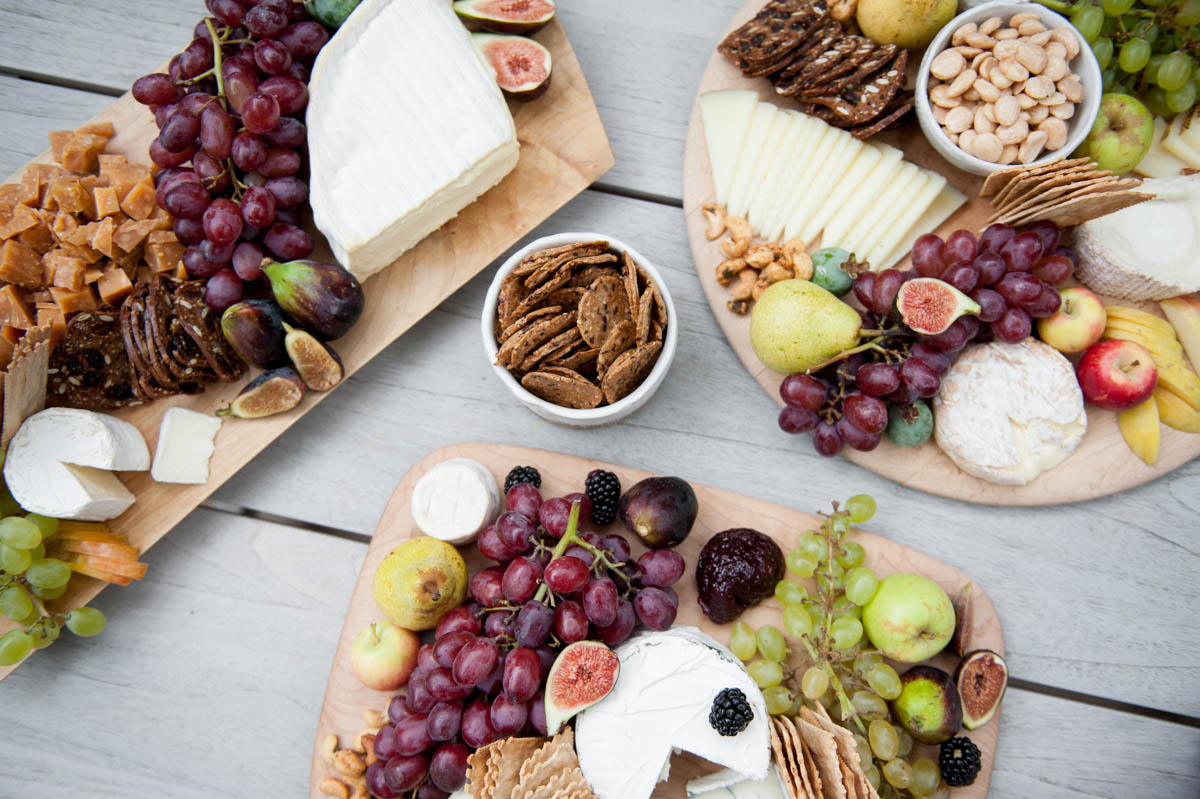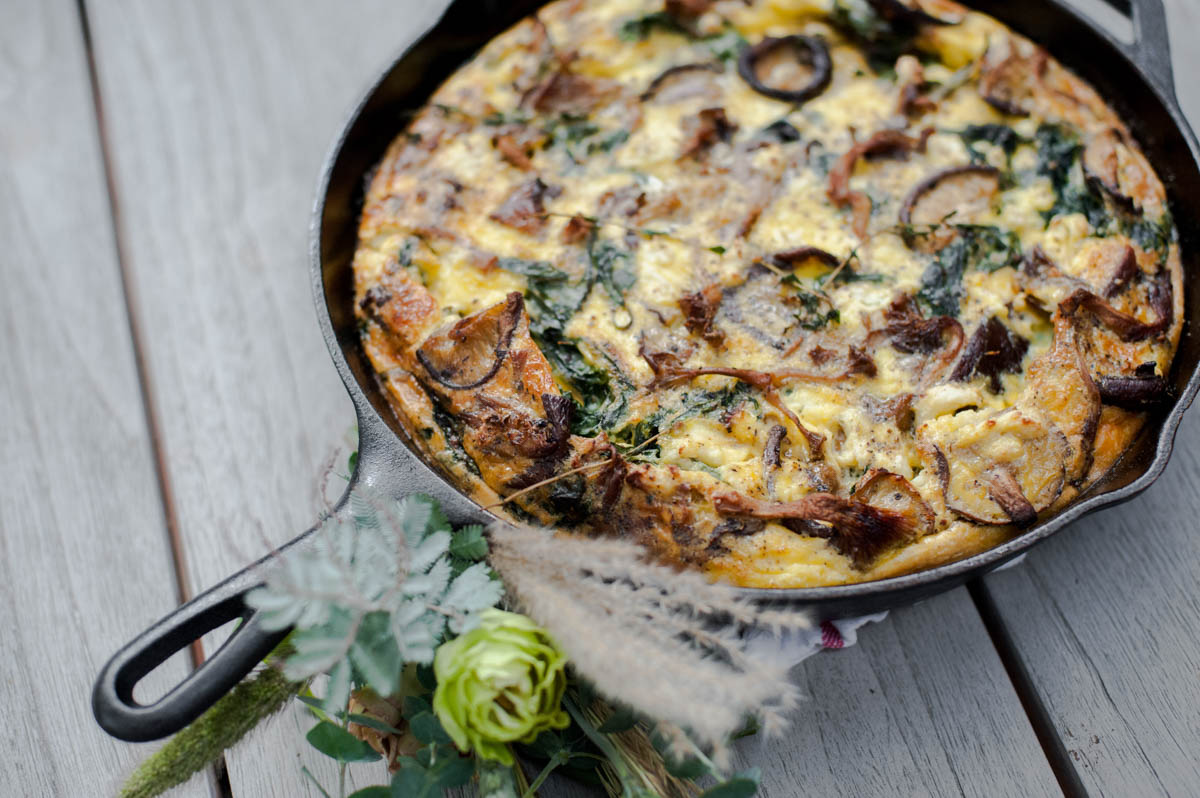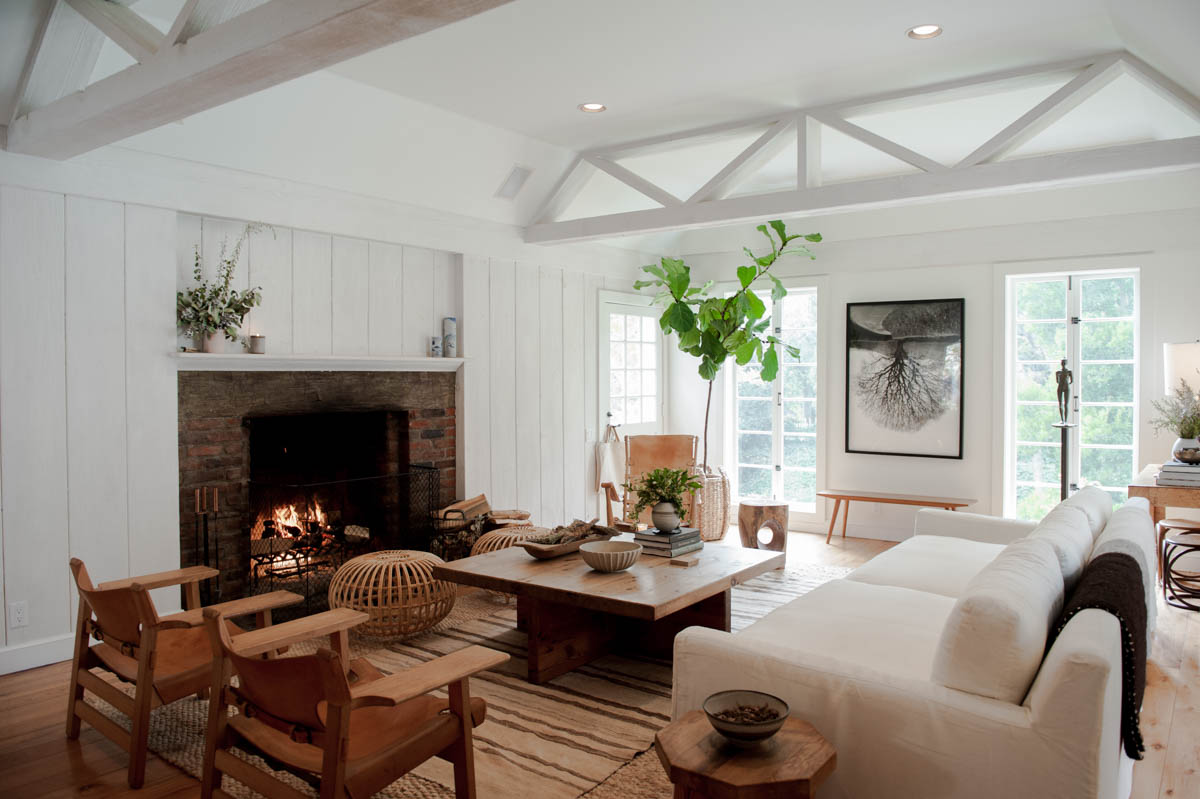 More Stories