Entertaining
In the Veggie Kitchen: Holiday - The Decor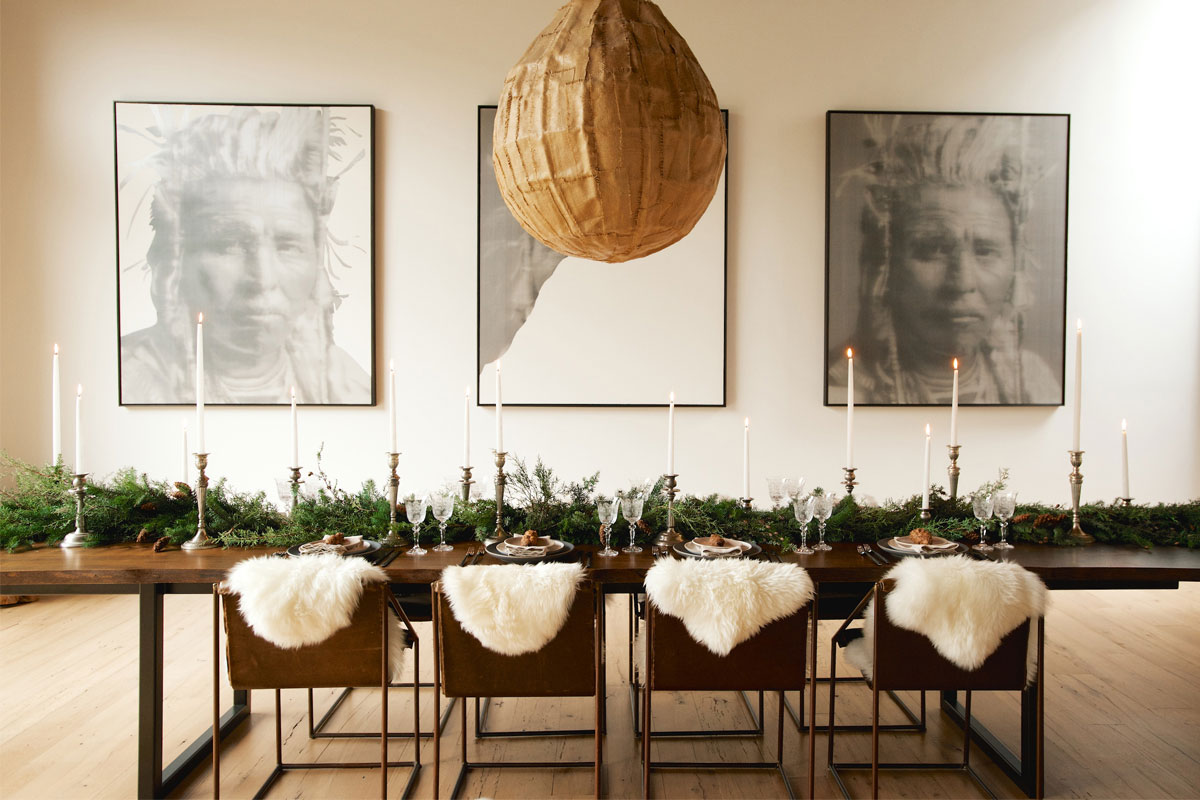 With the holidays in full swing, it felt the perfect time for yet another afternoon of great food and company with The Chalkboard Mag. For this installment: a festive holiday lunch featuring equally comforting food and decor, courtesy of Valleybrink Road, Bash, Please and Moon Canyon Flowers. Almost as if planned, our luncheon took place on an uncharacteristically cold and rainy day, making it all the more cozy. With the fireplace going, guests arrived dressed in touches of plaid, and enjoyed a decidedly magical afternoon celebrating the season and learning how to make some new favorites.
I was thrilled to have previously had the opportunity to work with the lovely ladies of Bash, Please for our Mother's Day Tea, and equally so for this year's holiday lunch. True to form, they created a beautiful scene and experience, with thoughtful touches and inspired details. Paige and Kelly shared that their inspiration for the decor was taken from stories of Old Man Winter – a forest cabin where you light the fire, curl up on a sheepskin and smell the winterland garland…an afternoon of sipping hot apple cider while pine cones fall into the dense snow. With a desire to bring a little of the Northern states holiday feel down to Los Angeles, they did so through the use of natural textures, cold weather comfort, and festive plaid.
To set the table and scene, they used dramatic charcoal plates from Heath Ceramics, ebony wood handled flatware, and Czech-plaid cut crystal glasses from Casa de Perrin. Adding warmth and texture, sheepskin throws were draped on the dining room chairs and barstools, and large individual pinecones were placed at each setting.
For our festive floral elements, the wonderful Kristen Caissie of Moon Canyon adorned the table and fireplace with lush handmade garlands of hemlock, spruce, and Carolina cedar. She shared that the aim was to make the garland feel wild, as if it had been found in the forest. For finishing touches, vintage silver taper candleholders were placed throughout the garland on the table, and vintage Belgian jars were filled with the same evergreens and sugar pinecones, and set on the fireplace.
Be sure to stay tuned tomorrow for all of the delicious details of our holiday menu. XXJKE