Style
The Host's Guide to Guest Room Décor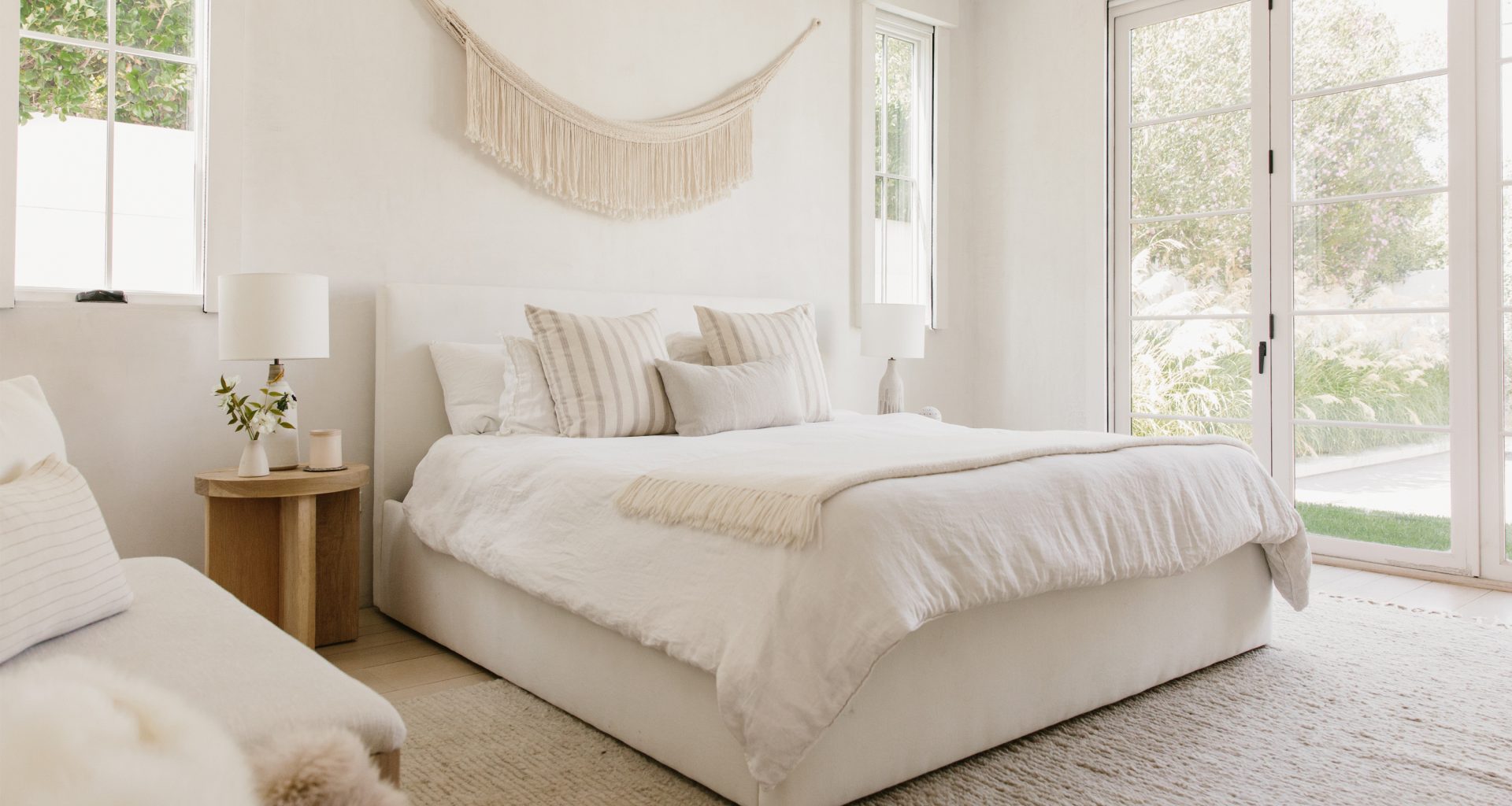 We love opening up our homes to loved ones near and far, but creating a room that's inviting and comfortable requires a quick visit to the hosting prerequisite list. From cozy accessories to bathroom basics, here's how to make your extra room feel like your guest's own home away from home.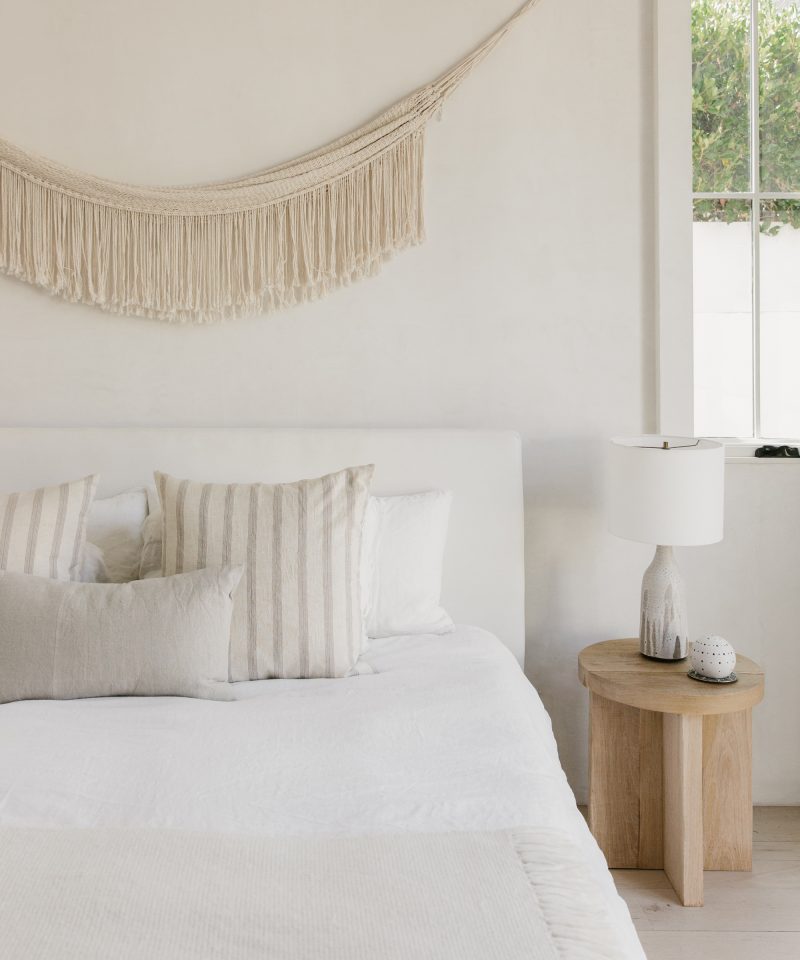 Comfort is Key
We always find it helpful to place ourselves in the visitor's mindset when decorating a guest room with intention. After a long day of travels or seasonal activities, your guest is going to want one thing: cozy and welcoming necessities. The
Pacific Bed
(paired with luxe linen sheets) always sets the stage for an exquisite visit, and our
Small Oak Side Table
is the perfectly proportioned sidekick—place it next to the bed to give every guest an added element of ease. From there, layer on the crowd-pleasing comforts like our
Alpaca Basketweave Throw
,
sheepskins
, and an assortment of pillows. Remember: the guest room is the perfect place to play around with elements of design that may be outside your comfort zone. Try experimenting with patterned pillows, textured rugs,
wall hangings
, and new colorways that ground the space in a sense of home (and show your guests how much you care).
Mind the Details
There's no better way to make a guest feel welcome than by going the extra mile with elevated details that are reminiscent of a curated bed and breakfast. Our
Cedar Stump
makes a great side table alternative for smaller spaces, and it just so happens to serve as the ideal tabletop for
candles
, ceramic bowls, evening reading options, and fresh flowers—small additions that will instantly upgrade any stay. We love having scented
room spray
on hand for guests and hosts alike. Spray the room before your visitor's arrival and leave the bottle nestled near the bed or in the bathroom for their own use. If you're looking to bring a touch of playful personality into the room (and are keen on the bed and breakfast feel), try placing our
Leather Wall Hanging
around the door for your own version of a do not disturb sign.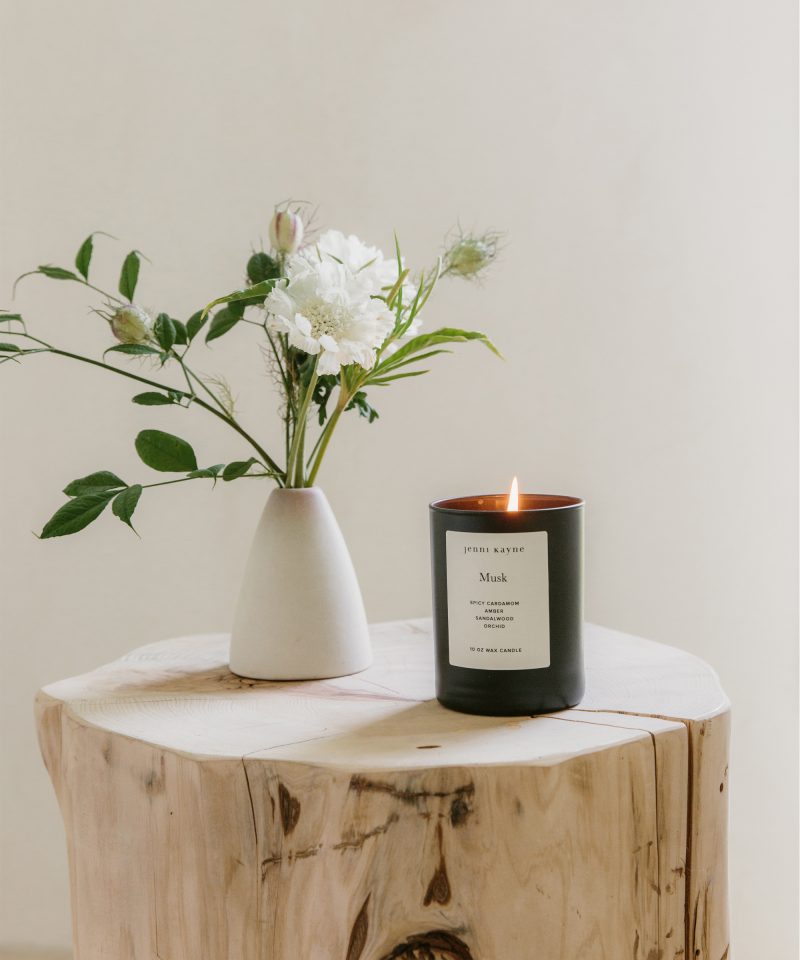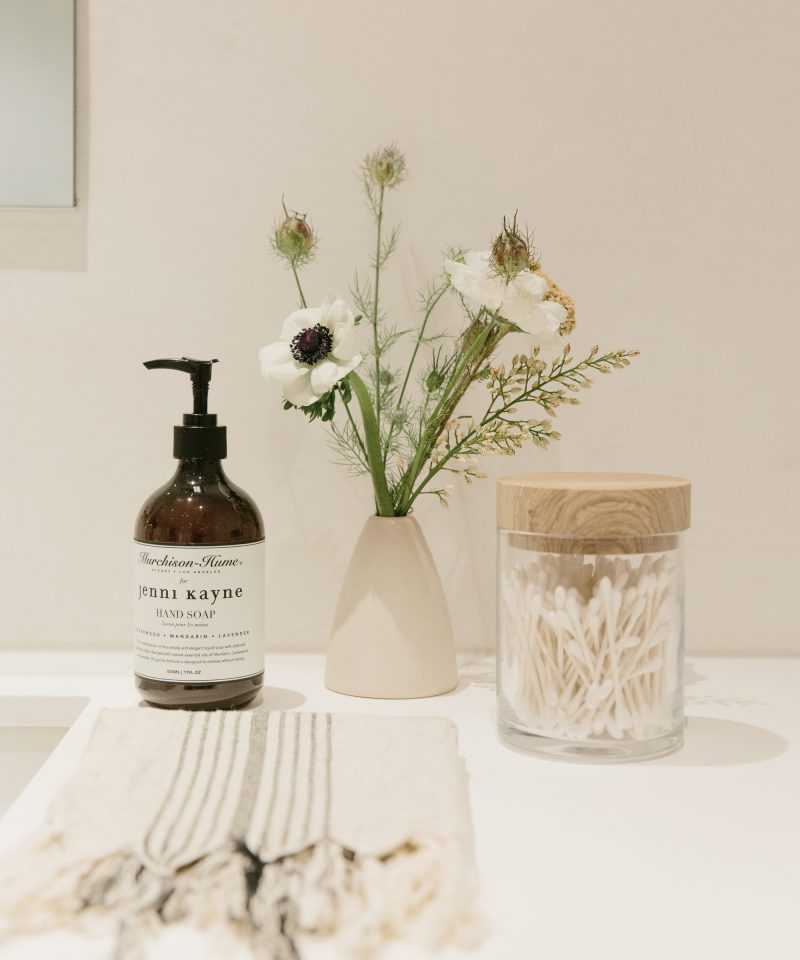 Eye the Amenities
Who said 5-star service was reserved for overnight stays in hotels? Stock your bathroom with travel-ready toiletries and refined washroom accessories that anticipate your guest's needs. These are the little details that don't break the bank but mean the most to your friends and family: fresh towels, spa-like
hand soap
, and our favorite
Striped Hand Towels
are a great starting place. Take it to the next level by bringing greenery into your powder room, leave your favorite candle sinkside with spare matches nearby, and keep carafes of water at the ready. With a little help from the little things, the guest who inevitably forgets their toothpaste will be smiling throughout their entire stay.
Keep it Calm & Clutter-Free
While we try to make our homes as clutter-free as can be, the guest room is where it really matters the most. Chances are likely that your extra bedroom is tight on space, which means every inch needs to be optimized for a fine-tuned stay. Start by outfitting the room with multi-functional pieces that make it easy to store luggage, extra
throws
, and other overnight essentials. We love our
Oak Day Bench
or the
Upholstered Bench
for these purposes, calling upon our
nesting baskets
for seamless storage. Feel like something's missing? Add a few pillows to your bench of choice for the final touch of lived-in comfort.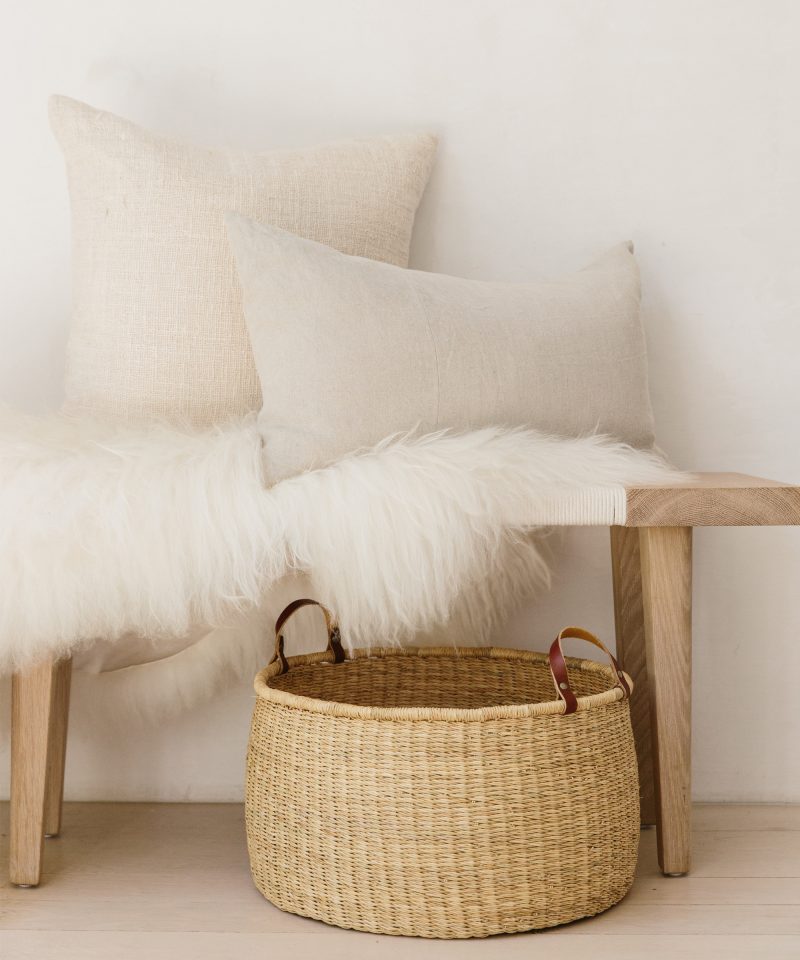 Photos by Nicki Sebastian