Living
The Floral Designer Inspired by L.A.'s Landscape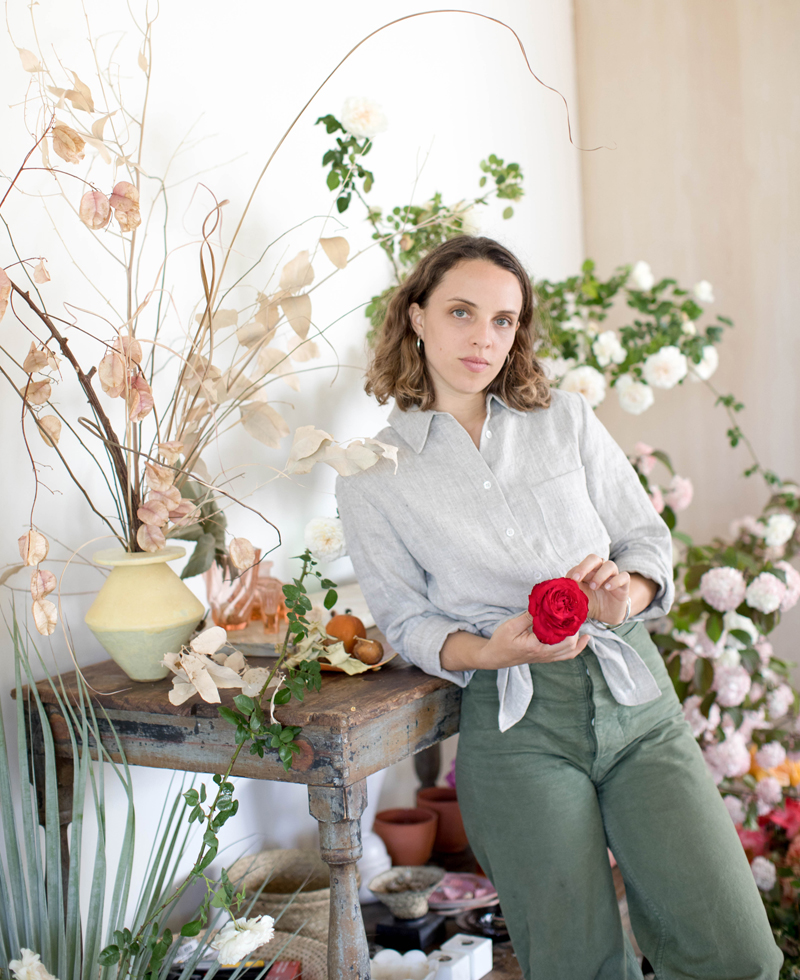 Sophia Moreno-Bunge is not your average florist. Using unconventional materials like dried wildflowers, spindly branches and seashells alongside pink peonies and luscious garden roses, her creations are closer to a contemporary sculpture, despite the ephemeral nature of her medium. The woman behind Santa Monica-based floral studio
Isa Isa
shares her story, from foraging flowers in the Italian countryside to her latest inspirations.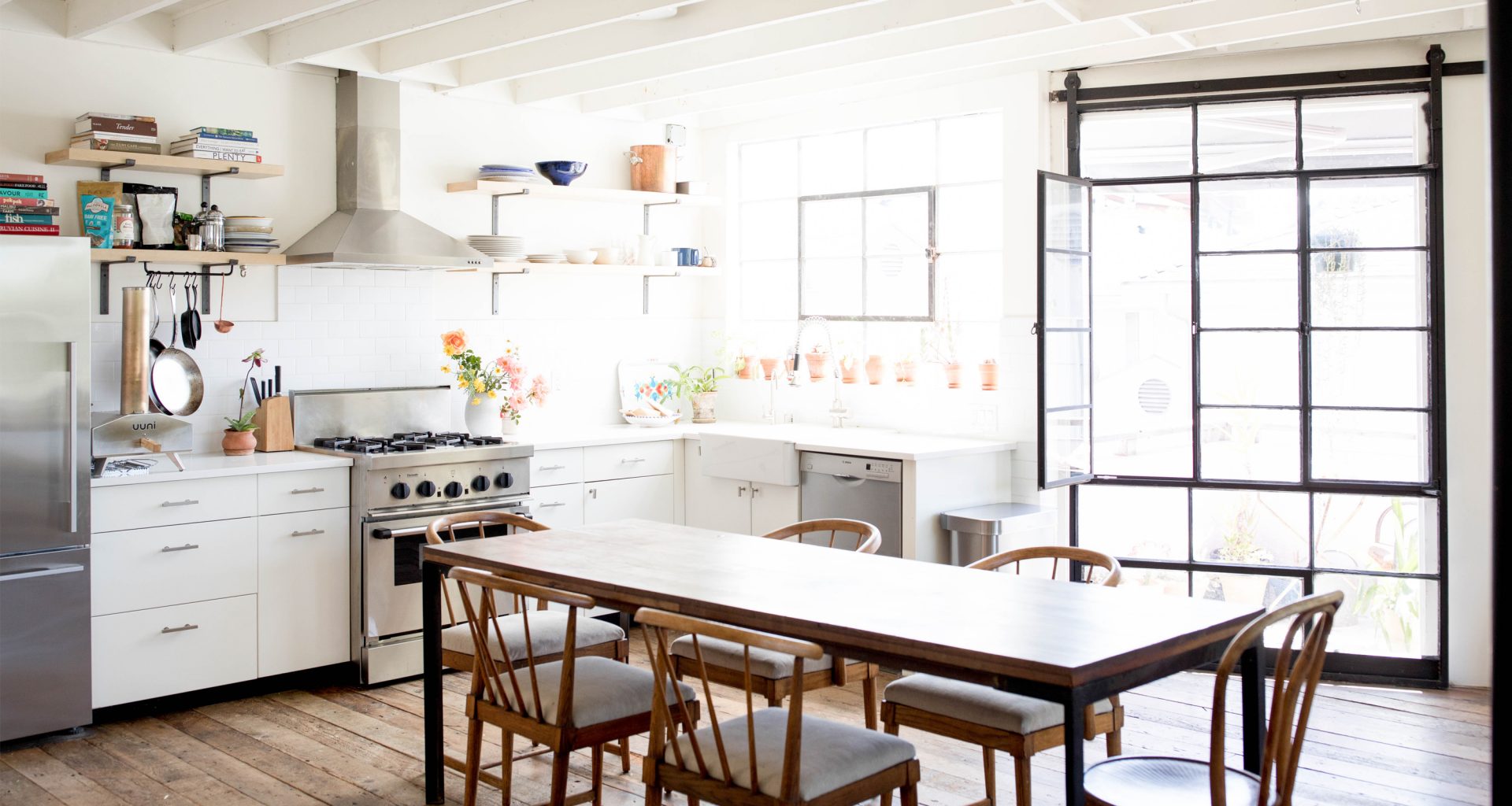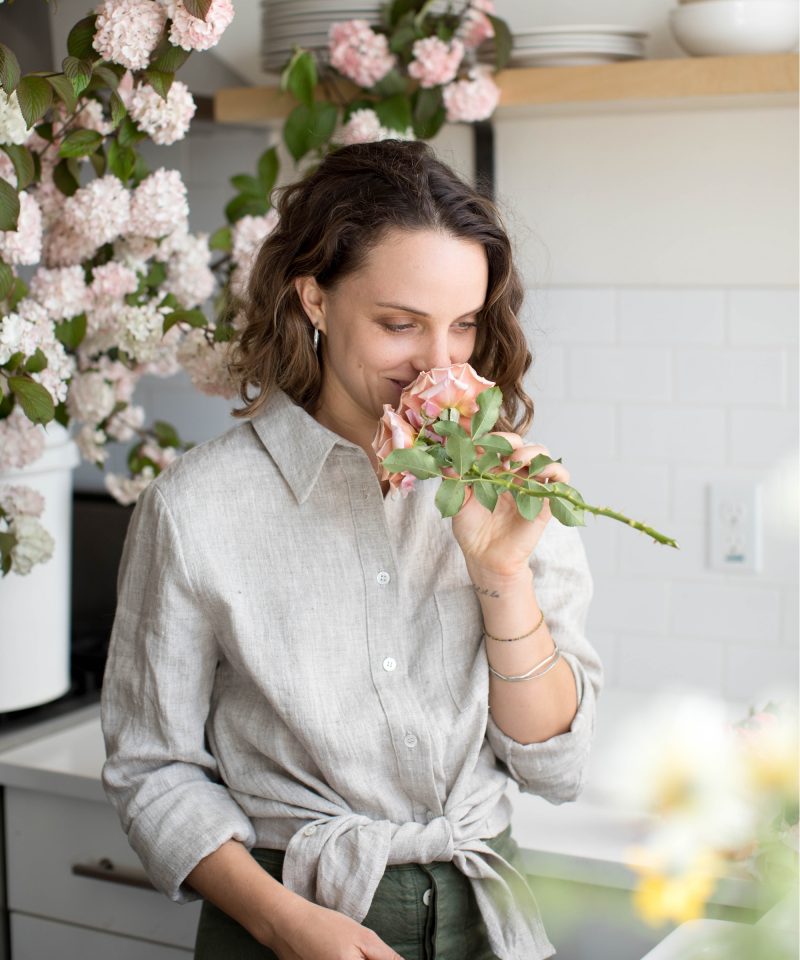 Rip & Tan: How did you turn your interest in flowers into a business? What advice would you give to people looking to turn their passion projects into a full-time job?

Sophia Moreno-Bunge: My business evolved naturally over the last few years. It wasn't the type of thing I set out to do; rather, it's become a process that constantly grows and changes. The original impetus was a deep curiosity and alignment with flowers and plants and working with them as a medium. I started as an intern for Emily Thompson Flowers in New York and worked for her for about two and a half years. I also wrote about flowers on the side a bit, took photographs of gardens—truly immersing myself in the field. My work became my life in many ways. I think everyone's path is different; I enjoyed working for someone and exploring working on my own as well. It really just takes a lot of hard work, dedication, experimentation, being assertive, curiosity and a bit of risk taking. 

Rip & Tan: You've written a bit about your experience as artist in residence at Villa Lena Arts Foundation, but can you tell us more about how that experience influenced how you work today? What were the main differences working in a small town like Tuscany vs. a larger city like New York or Los Angeles?

Sophia Moreno-Bunge: I loved being at Villa Lena in Tuscany because I got to forage for everything I made. It really made me consider what I use, how much of it, where it comes from. It also made me value my own labor and time; I foraged mostly alone, which took a lot of time out of every day. I loved being in community and collaborating, enjoying lunch and dinner with other artists in residence.  It gave me a better sense of how I want to run my business, in terms of what values I want to promote for myself and the people I work with. I want us to be able to enjoy the process, to have time to savor the work, to not kill oneself for the job, to work hard but not rush around like headless chickens, to honor the materials we use. 

Rip & Tan: Can you tell us a bit about how photography plays into your work? Is it important for you to document your arrangements to make the ephemeral nature of flowers a little more permanent?

Sophia Moreno-Bunge: Film photography was the first medium I really explored; I spent a lot of time photographing the people around me, everyday life, my queer community, dancer friends in New York. When I started working with flowers, I taught myself digital photography and started documenting the process, the work and the foraging, as I have always done, and it became a new passion. I just couldn't believe some of the plants and flowers I was seeing and how this new world taught me to be even more present and aware of the world around me. I definitely like to document the work when I make it, but also as it deteriorates. I also love using dried and dead flowers and plant parts, found beach materials, finding the beauty and delicacy in these materials and highlighting this; I think they inspire very human feelings in us.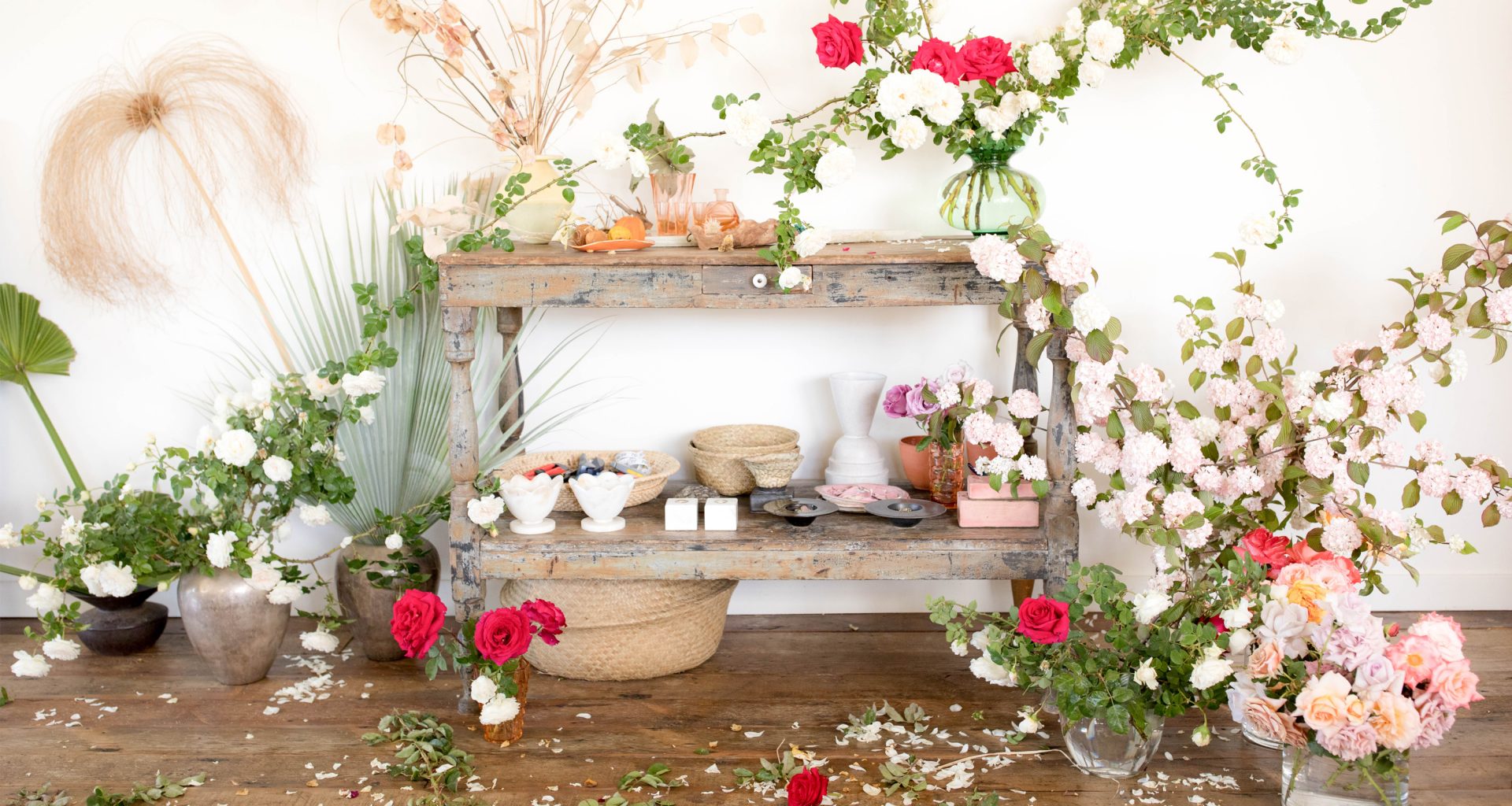 "I want us to be able to enjoy the process, to have time to savor the work, to not kill oneself for the job, to work hard but not rush around like headless chickens, to honor the materials we use."
Rip & Tan: What are your current in-season floral or foliage obsessions?

Sophia Moreno-Bunge: Wild mustard that grows along the PCH, Datura flowers, date palms, jacaranda trees in bloom, allium, dried black seaweed, crab shells, spring roses, citrus on the branch—all things I am inspired by at the moment. 

Rip & Tan: Your work has been featured in editorials and retail environments. What do you keep in mind when working with a brand, and how do you work with creative leads to bring your vision to life? 

Sophia Moreno-Bunge: I love the collaborative aspect and trying to work within my aesthetic while thinking about their brand, their mission, their vision. It's a challenge sometimes, but I enjoy it and I learn from it.  Being open and communicative is important, of course, and researching references of all sorts.  

Rip & Tan: What compromises, if any, do you make to retain your aesthetic while appeasing a client, for, say, a wedding?

Sophia Moreno-Bunge:  I try to have an open dialogue and talk about what I'm thinking and why—to include the client so they understand what we do. If you tell people what's going on for you creatively, often times they are intrigued, excited and open. 

Rip & Tan: Eschewing the common vase, you often use more intriguing ways to display your work, like bricks, ceramics, etc. In the spirit of the chicken and the egg, which comes first—vessel or arrangement?

Sophia Moreno-Bunge: Both! Just depends on the occasion, and which comes first. Sometimes it's the vessel and sometimes it's the material, and often a conversation between the two.