Living
Finding Space to Create with Claire Oswalt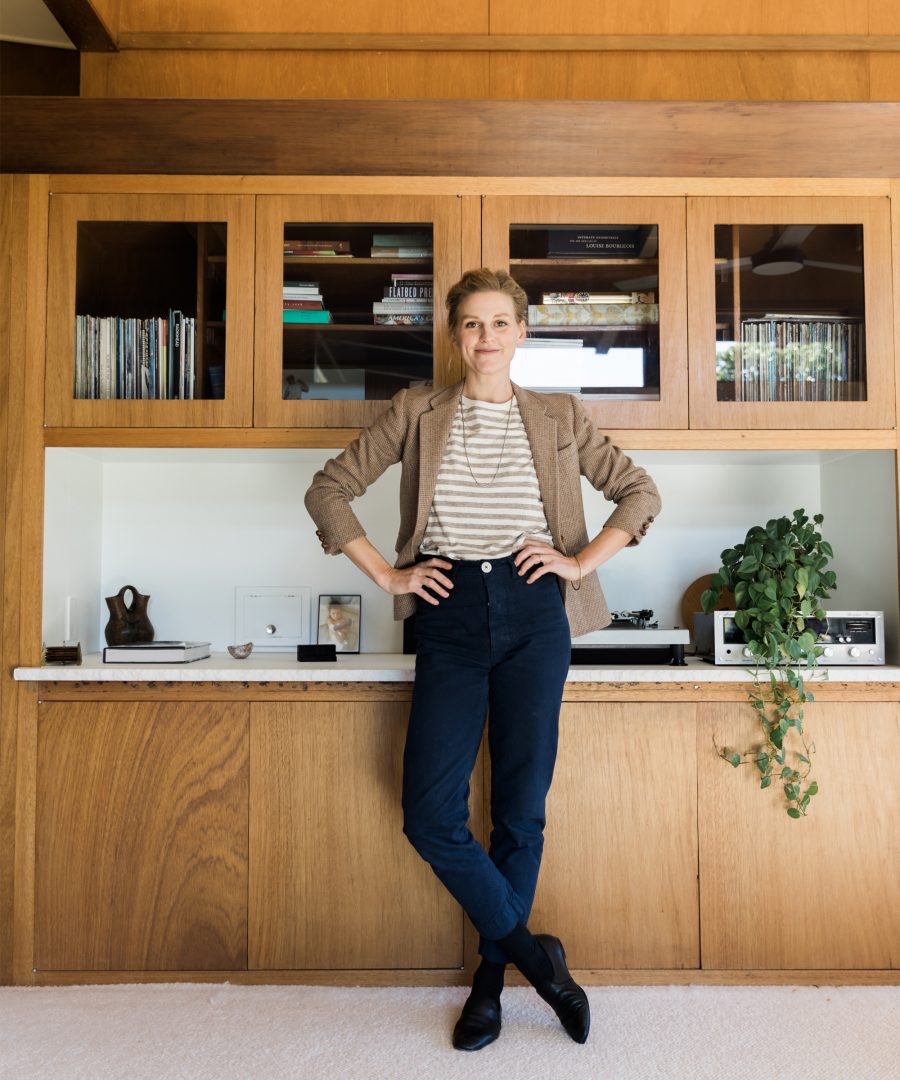 Artist Claire Oswalt is creating space. Space to create, to imagine, and to reach that hyper-focused, meditative state that comes from being deeply immersed in the artistic process. After stints in LA and New York, she's settling back into her hometown of Austin, Texas. Nestled on a quiet acre, she works diligently out of her studio, learning to weave and, luckily for us, occasionally letting the outside world in.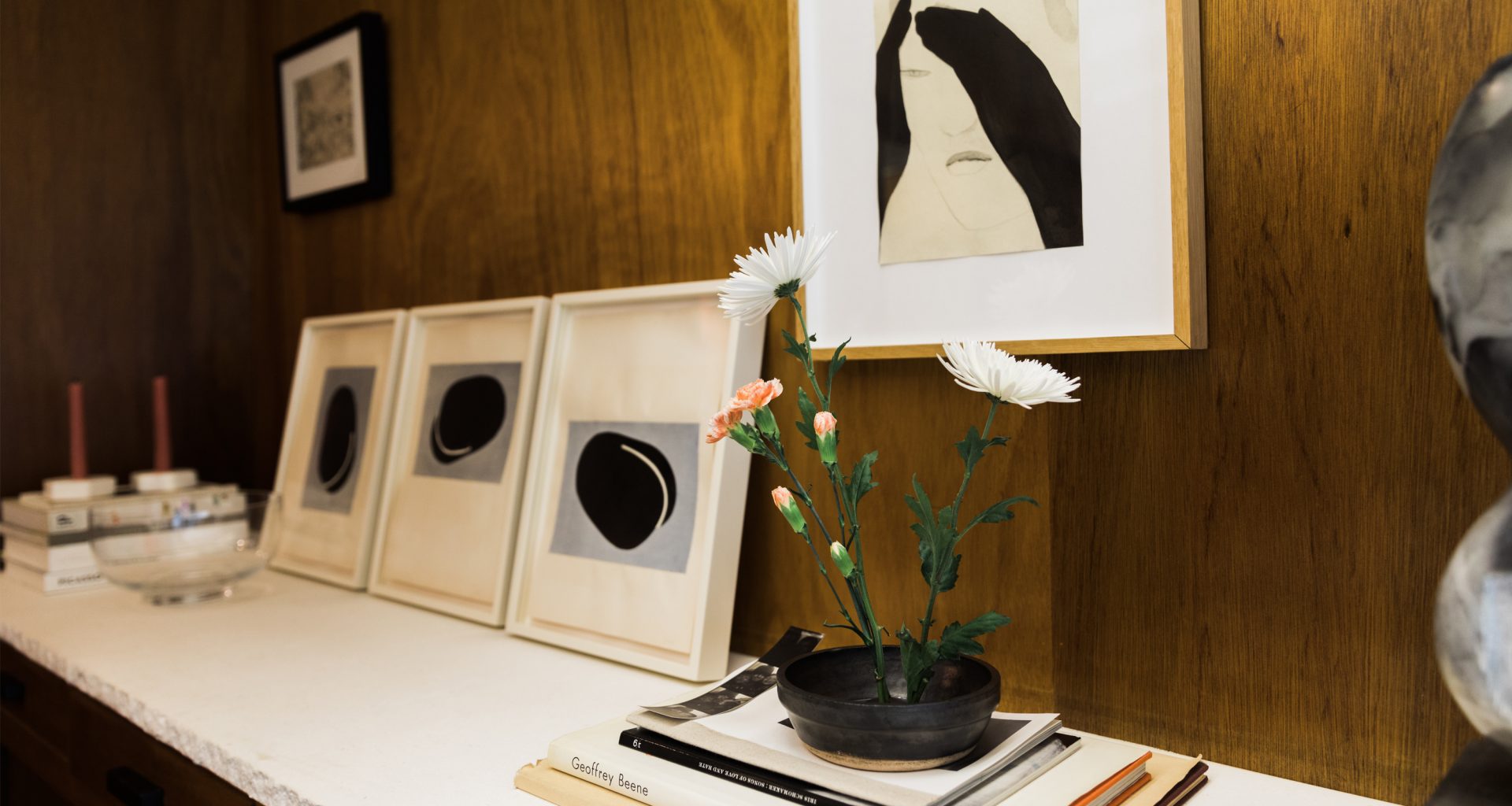 Rip & Tan: You recently moved back to your hometown of Austin, Texas. What has it been like to be back and reconnect with your past?

Claire Oswalt: It's like finding a long lost single shoe that had been left in an old suitcase. You may have lost its pair by now, but goddamn you forgot how much you loved that pair of shoes and all the places you wore them.

Rip & Tan: Describe the art scene in Austin. How does it compare to New York or LA?

Claire Oswalt: I think it would be unfair to directly compare Austin's art scene to LA or New York, nor would I be able to tell you much about it because I left those cities to get away from that "scene".  But I will note that Lora Reynolds and The Contemporary are bringing in some interesting work that is vital to Austin's growth, and Veronica Roberts, curator of modern and contemporary art at the Blanton is doing some really special things – the most notable (among many),  being the recent opening of Ellsworth Kelly's "Austin".

Rip & Tan: How does your environment impact your work?

Claire Oswalt: Texas offers me space, and just like a plant being repotted, or a hermit crab finding a larger shell, I found growth here.  I have the privilege of working in Charles Moore's old model-building studio. I've got vines creeping up my walls, a long wall of windows, and a barn door that slides completely open. It is situated on an acre of semi-raw land in the center of the Austin.  The property is quietly weighted with the history of Charles's work and the few people that still work there. I can play my twangy music as loudly as I wish, speak to no one if it suits my mood, and even go for a summer swim when I get too warm. It sets the tone to say the least.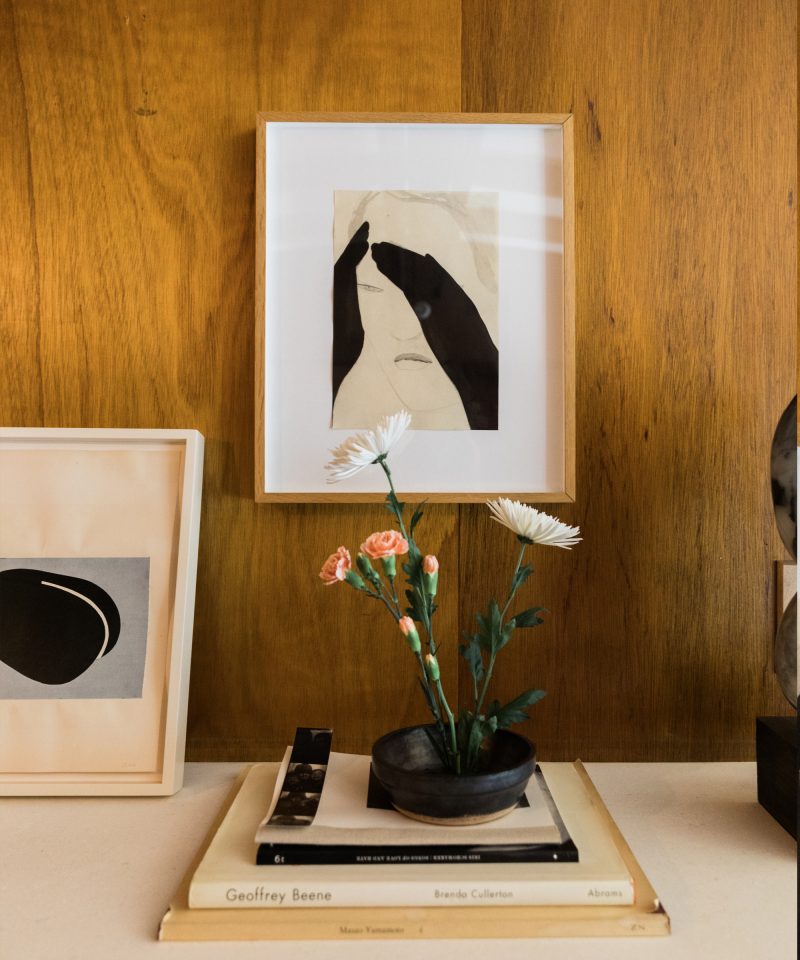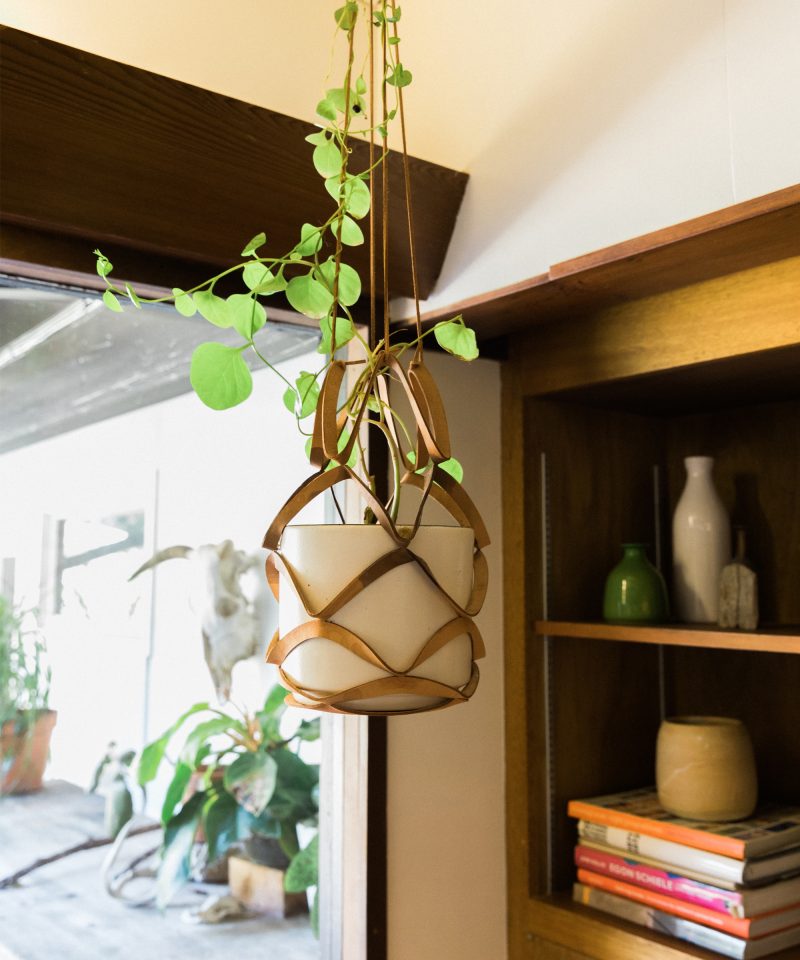 Rip & Tan: What are you obsessed with? What are you reading, watching, listening to learning about?

Claire Oswalt: Reading: Michael Pollen's, How to Change Your Mind.

I have always felt that the spiritual and scientific worlds are not mutually exclusive – that we simply don't yet have the vocabulary or capacity to explain their co-existence. Pollen addresses this possibility in the book, perhaps validating that instinct. That's huge! 

Watching: The Rider. Holy cow I will watch anything and everything Chloe Zao makes from here on out based on that bit of brilliance. I cannot stop thinking about the film as a collaborative piece of performance art. She did not cast any actors. The actors are playing fictional versions of themselves, playing out a variation of their true story. No one in film takes that kind of risk anymore.

Listening to: Gram Parsons, Donnie and Joe Emerson, and various African artists from the 1960's that I discovered through radiooooo.com. Pretty obsessed with that website.  "Philosophize This", "Here's the Thing", and "Sound and Vision" podcasts are regularly played in the studio as well.

Learning about: Gloria F. Ross and weaving. I have been working with a weaver, translating my work into tapestries, so I have been familiarizing myself with Gloria (Helen Frankenthaler's sister), who worked as a liaison between modern artists and weavers.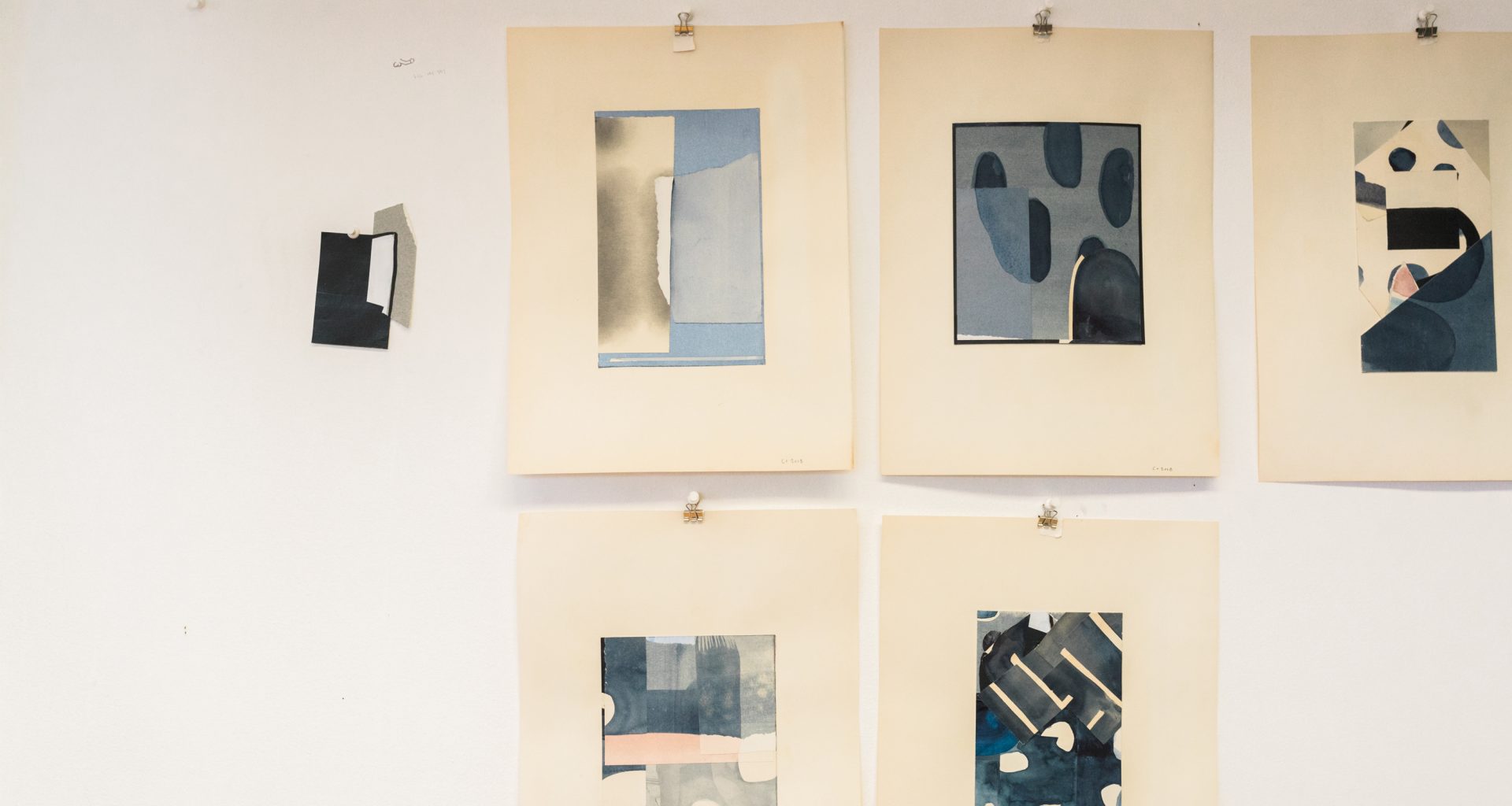 Rip & Tan: How has being a mother affected the way you approach and interact with art?

Claire Oswalt: I became more confident in making decisions…less second-guessing.  Having kids changed me profoundly, though it wasn't a lighting strike, bowl-me-over kind of change, but a slow, seemingly banal emergence of new realization.  When I went back to making work, I didn't exactly know what I was making, but I also didn't worry about explaining that to anyone. I trusted myself to make what I needed to make, and probably for the first time I didn't care what happened to the work after I had made it.

Rip & Tan: How did you approach the interior design of your home? What pieces are most special to you?

Claire Oswalt: We bought our home in Austin three years ago, and I am not even close to considering it "finished", but it is filled with friends' art, and each piece of furniture has a story to it. I don't typically seek out pieces for my home, but more so, wait until I have a little bit of cash to spend, then wait again for the right piece to find me. When I see something I love, be it art or furniture, there is little deliberation. I just know I need it in my life, even if I don't immediately know where to put it.  Beautiful homes don't have to be expensive. But in my opinion, they have to have soul. And soul is something that is cultivated over time. We bought our home from its original owners who built the mid-century modern home in 1955.  It has low-voltage lighting, hand cut glass, humongous dimmers, and metallic tile in the bathroom. Some of these things I will change over time, but my husband and I were keen on maintaining the love and warmth that a family with three kids had cultivated before us.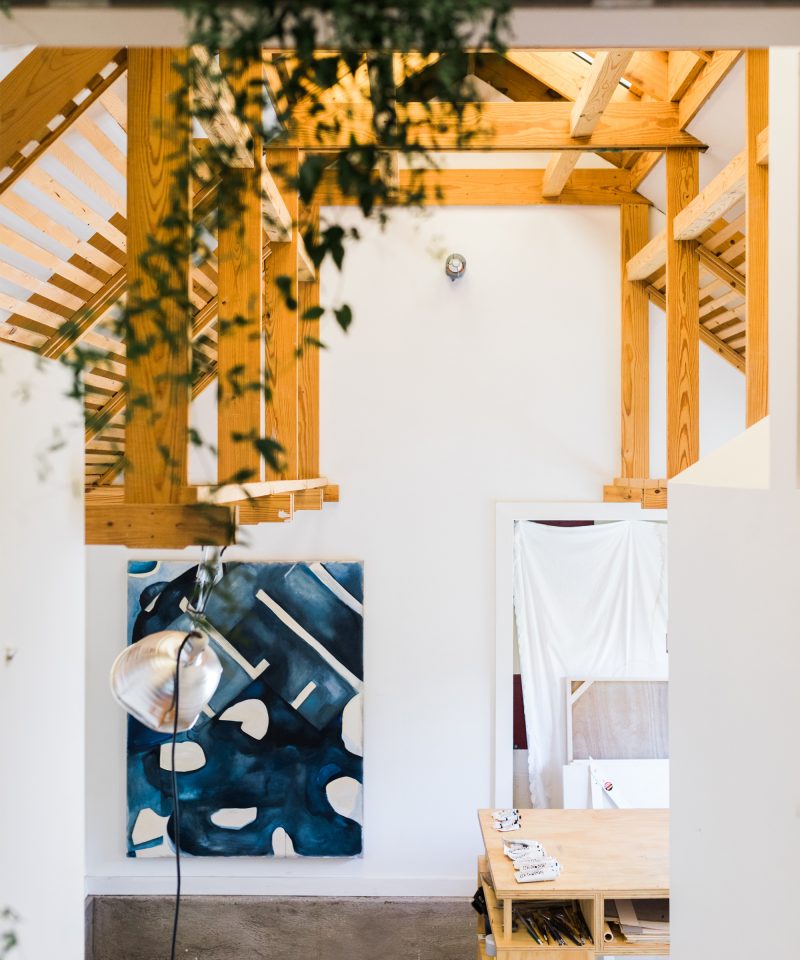 On Self Confidence:
When I am alone in the studio, quiet and focused, I know when I am making something that is really good. It is when I allow the external world in that the feelings waver.  When you are making work, you have to cultivate a meditative, super-focused state that does not allow for any judgment to creep in. Once the piece is finish, you can judge it every which way, but I believe that the work needs to be fostered from a careful, open, and whole place.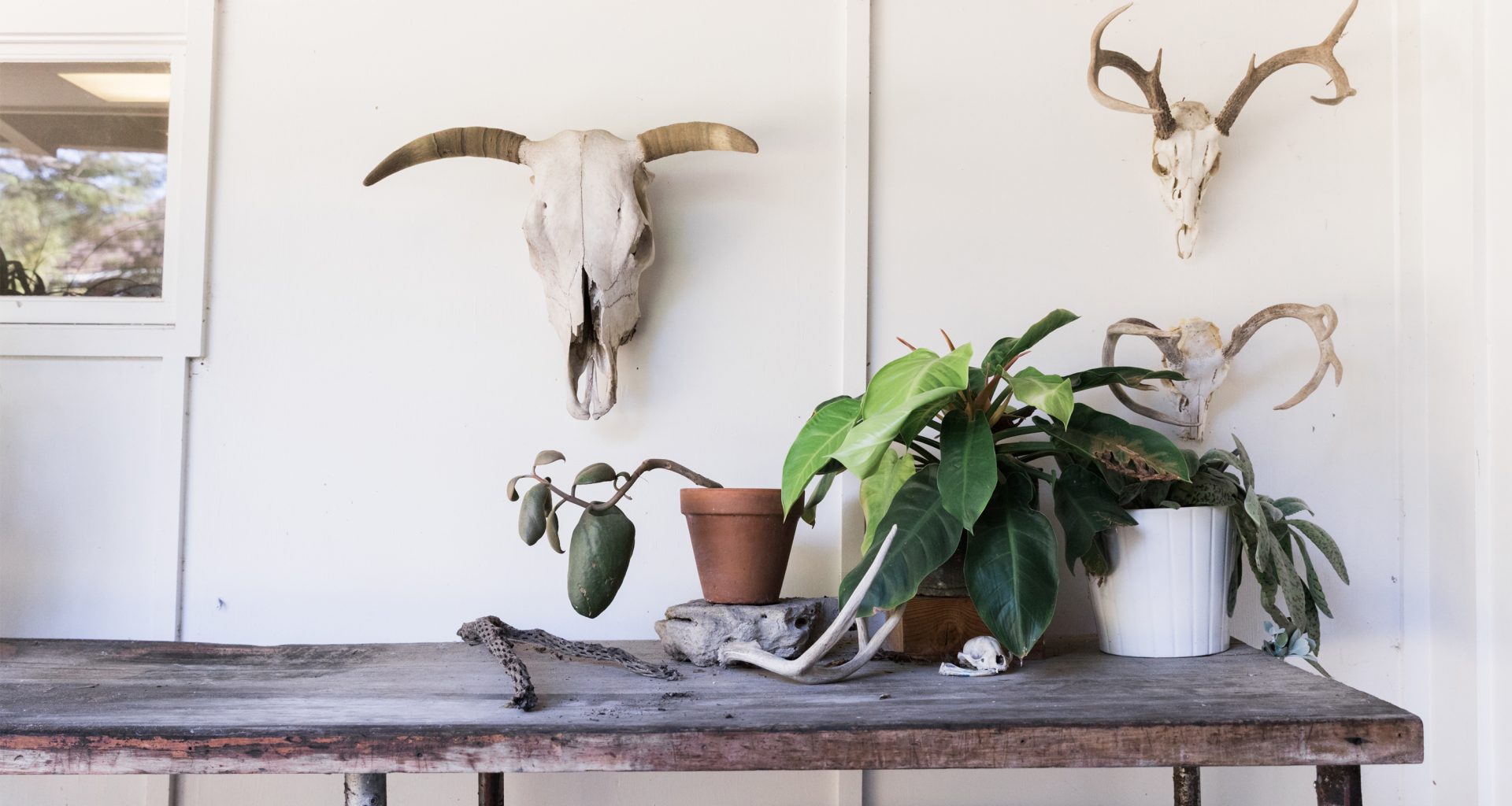 Rip & Tan: How does the organization of your art studio promote productivity and imagination?

Claire Oswalt: The studio is basically a reproduction of the layout of my mind. I have separated it into different spaces—one where I work at my computer, one where I collage, one where I paint, and one where I lay out ideas and organize new pieces on the wall.  Some areas are tidy, others are a mess. I like to keep it loose in the studio. I don't have any rules for myself, other than to remember to wash my brushes before I run out to pick up the kids, and this looseness allows me to turn on a dime and explore a new idea if need be.

Rip & Tan: How would you describe your personal style when you're in the studio, or when you're at an opening, or on the weekends with family?

Claire Oswalt: I am a maker by nature, so there is typically an element of this reflected in the way I dress: head scarves, buttoned-up work shirts, overalls.  I don't shop often but enjoy re-appropriating older items in my closet to give them a new look and a new life. I also get a kick out of stereotypes, and often wear them like costumes. In all, I don't take fashion seriously, though I do consider every single thing I wear.

Rip & Tan: What are you working on now? What's next for you?

Claire Oswalt: I am always working on new paintings and collages. But I am also working with an operation based in South Africa to make six rugs in 2019.  Like the tapestries, it is a longstanding collaborative process that I am very excited about.
Photos by Cathlin McCullough