Living
Ally Walsh of Canyon Coffee's Santa Monica Home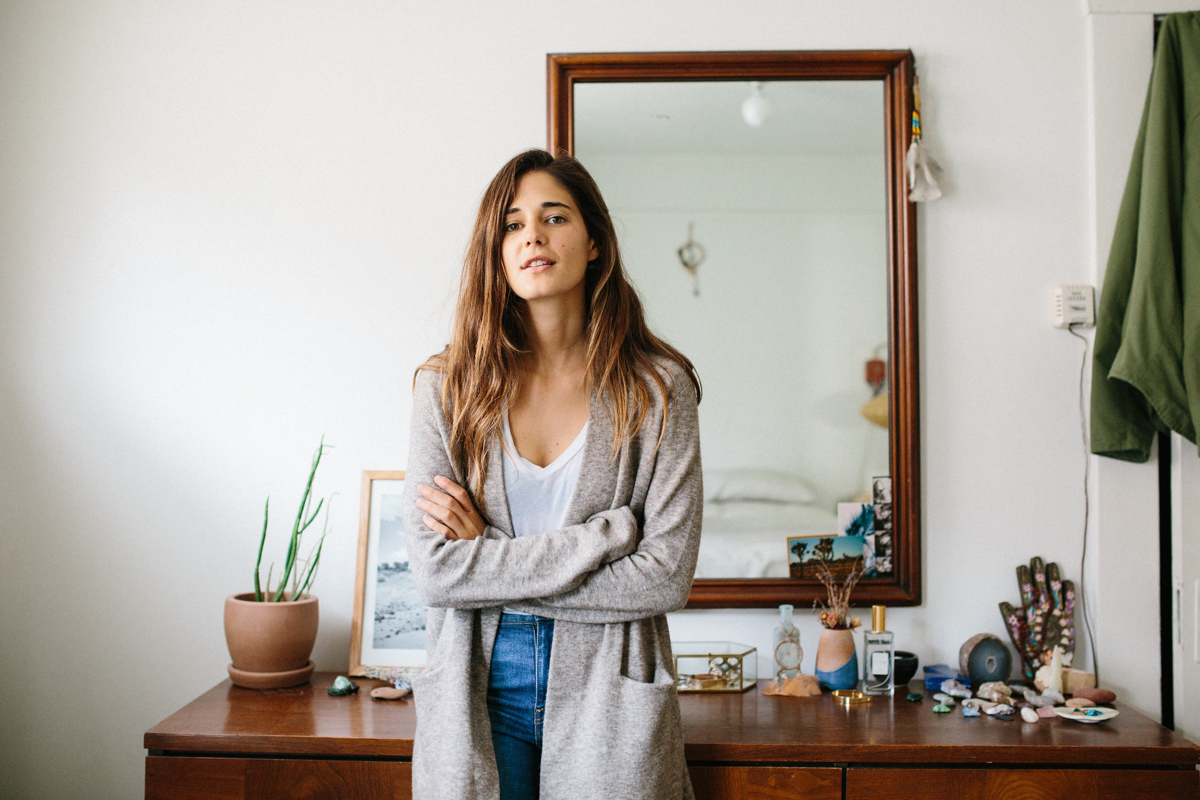 Earlier this week we talked to model Ally Walsh about her new company, Canyon Coffee, and saw her timeless way of styling the plaid pieces in our collection, but I also wanted to share a few photos of her bright, charming home. Ally shares her the Santa Monica house with her partner in life and business, Casey Wojtalewicz, and the two keep their door open to a revolving cast of friends who stop by for coffee in the mornings and wine in the evenings. The space is clean and simple with plenty of plants, personal treasures, and natural light. It's the perfect California beachside spot. See all of the details and get to know Ally a bit better in our interview below. XXJKE
Rip & Tan: When did you move to Los Angeles? What do you love about the city?
Ally Walsh: I moved here 8 years ago. I love the proximity to nature—that you can go from the beach to the desert, forests and mountains in just a couple hours. I love the food scene, and the abundance of fresh produce; how easy it is to eat healthy and organic.
Rip & Tan: What's your favorite room or space in your house? Where do you spend the most time? 
AW: The kitchen. It's the sunniest room, and we're always at the table. Eating, working, reading. It helps that there's a super comfy couch wrapped around it.
Rip & Tan: How would you describe the décor?
AW: Cozy with earthy tones and lots of plants!
Rip & Tan: What are some of your favorite places to shop for home décor?
AW: I love going to markets. I've found a lot of items for our home at the Rose Bowl and Pasadena City College markets.
Rip & Tan: How do you tend to entertain at home? What kind of gatherings do you host?
AW: We love having people come in and out; keeping it casual. We have coffee in the mornings pretty often or wine on the porch.
Rip & Tan: If you were having friends over, what would you serve?
AW: Coffee and avocado toast in the mornings. For dinner, lentil and sweet potato soup with Kabocha squash.
Rip & Tan: What beauty or wellness ritual do you cherish? 
AW: A good night's sleep, meditation, and baths with coconut oil and bath salts.
Rip & Tan: How do you stay fit and healthy? 
AW: I always eat organic produce and do yoga and hiking for exercise.
Rip & Tan: What are you looking forward to doing this fall? What do you love about the season? 
AW: Taking a road trip to NorCal, wearing cozy sweaters, and enjoying all of fall's produce—especially persimmons! 
Rip & Tan: What do you wear when you want to feel comfortable? What's your uniform? 
AW: Cozy old t-shirts and sweatpants or boyfriend jeans. I also love Christy Dawn dresses.
Rip & Tan: What's the best advice you've ever received or come to realize on your own?
AW: Right here, right now, you are free.
Rip & Tan: What book do you cherish, and why?
AW: Anatomy of the Spirit, it provides you with the tools for spiritual growth. I also love Jiddu Krishnamurti's books, which help to keep me centered and in a higher consciousness.