Entertaining
4th of July, the California Way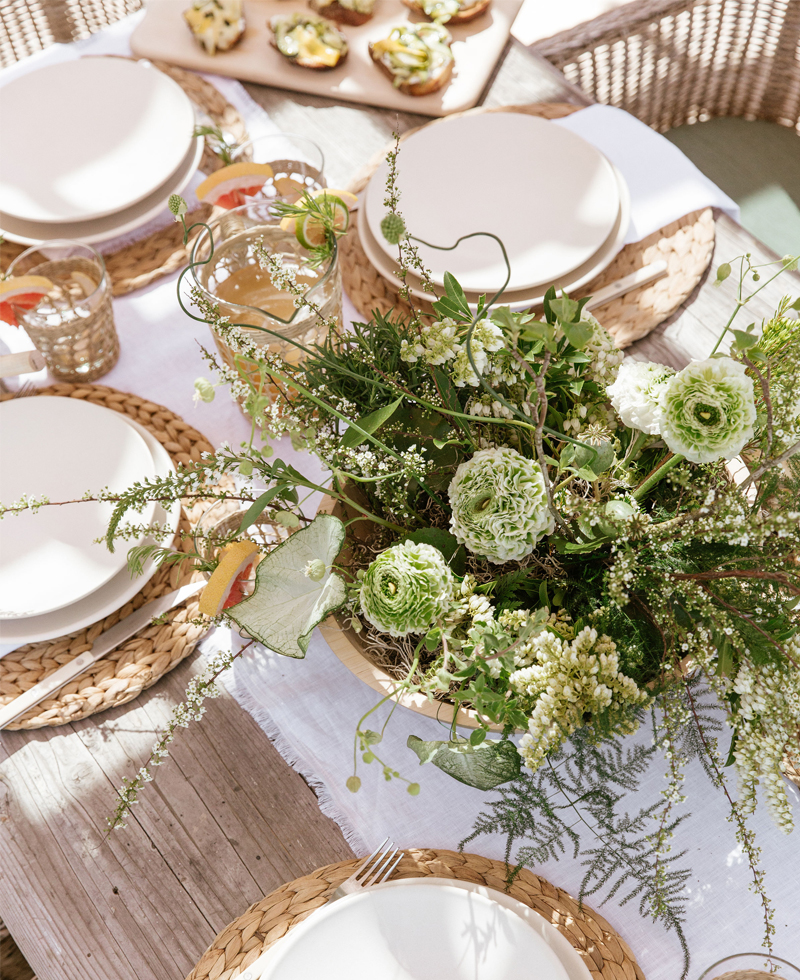 Our first book,
Pacific Natural: Simple Seasonal Entertaining
, showcases our favorite recipes, tips, and tricks for hosting throughout the year. We've been returning to these pages again and again, because there's something to celebrate for every season. This 4th of July, we're taking cues from the book to put together a simple, beautiful spread that your guests will love. Read on for recipes and inspiration for this year's celebration.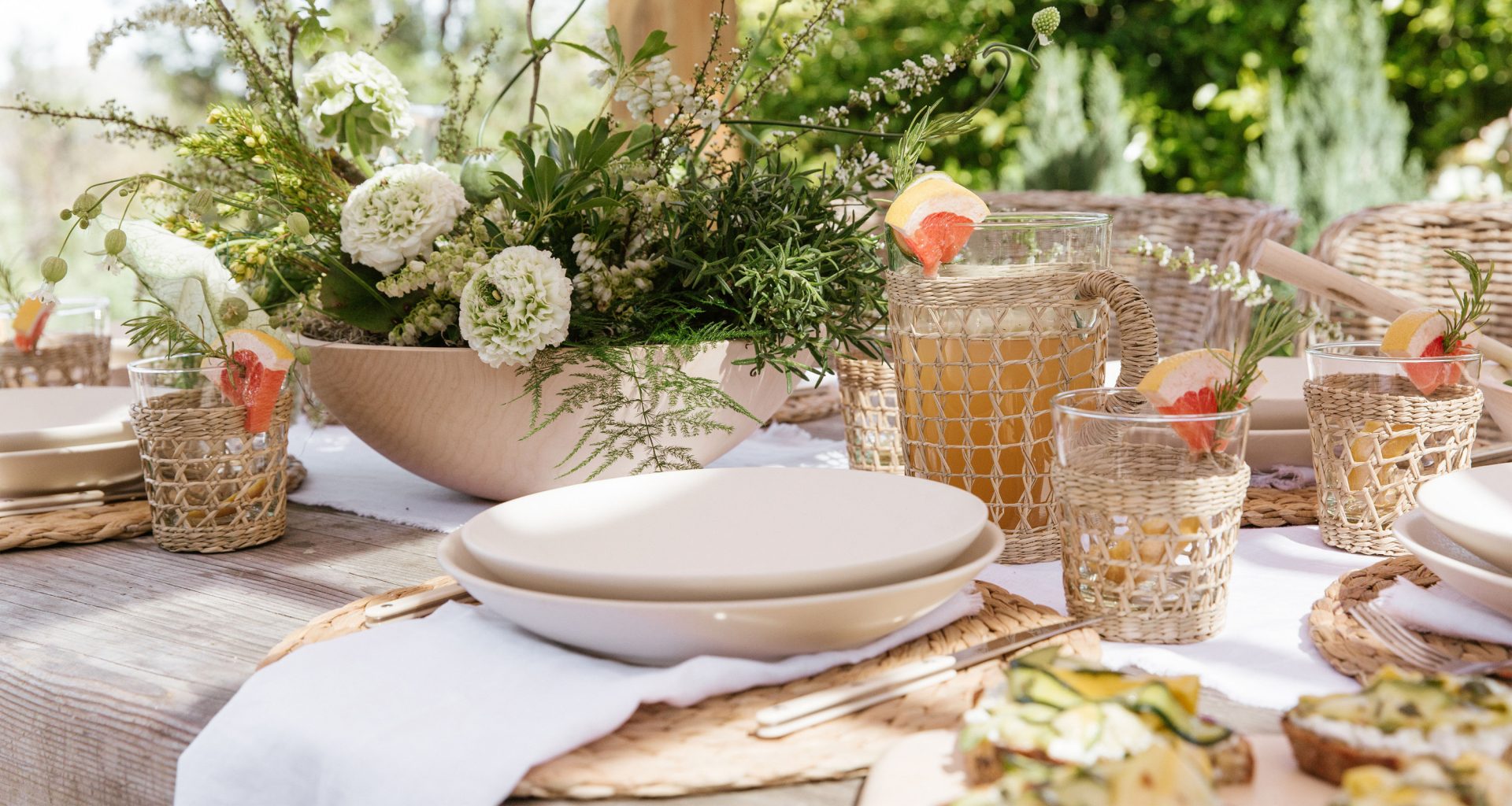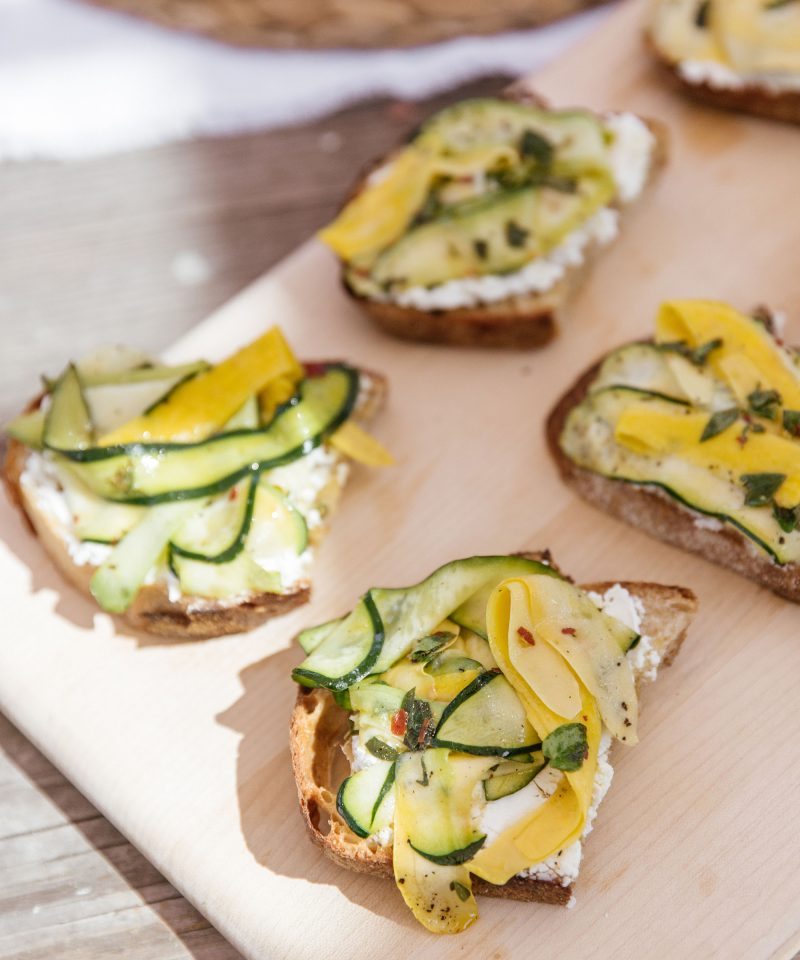 The Menu
Summertime is the perfect season to stroll the farmer's market. With so many fresh fruits and vegetables in their prime, it's hard to deny the unbeatable taste of a locally grown vegetable. This seasonal tartine is easy to share with a group, and kids can help assemble.

Bright and flavorful, this little gems salad is fresh and palette-cleansing, plus the green goddess dressing can be made vegan to accommodate anyone. We love to keep a jar of this on hand for quick dressings and easy veggie dips, so consider doubling the recipe.

To really liven up the party, serve a pitcher of our grapefruit and rosemary palomas. Our rosemary agave syrup is game-changing, and fresh-squeezed grapefruit juice makes a huge difference here, so don't skimp on the mixers.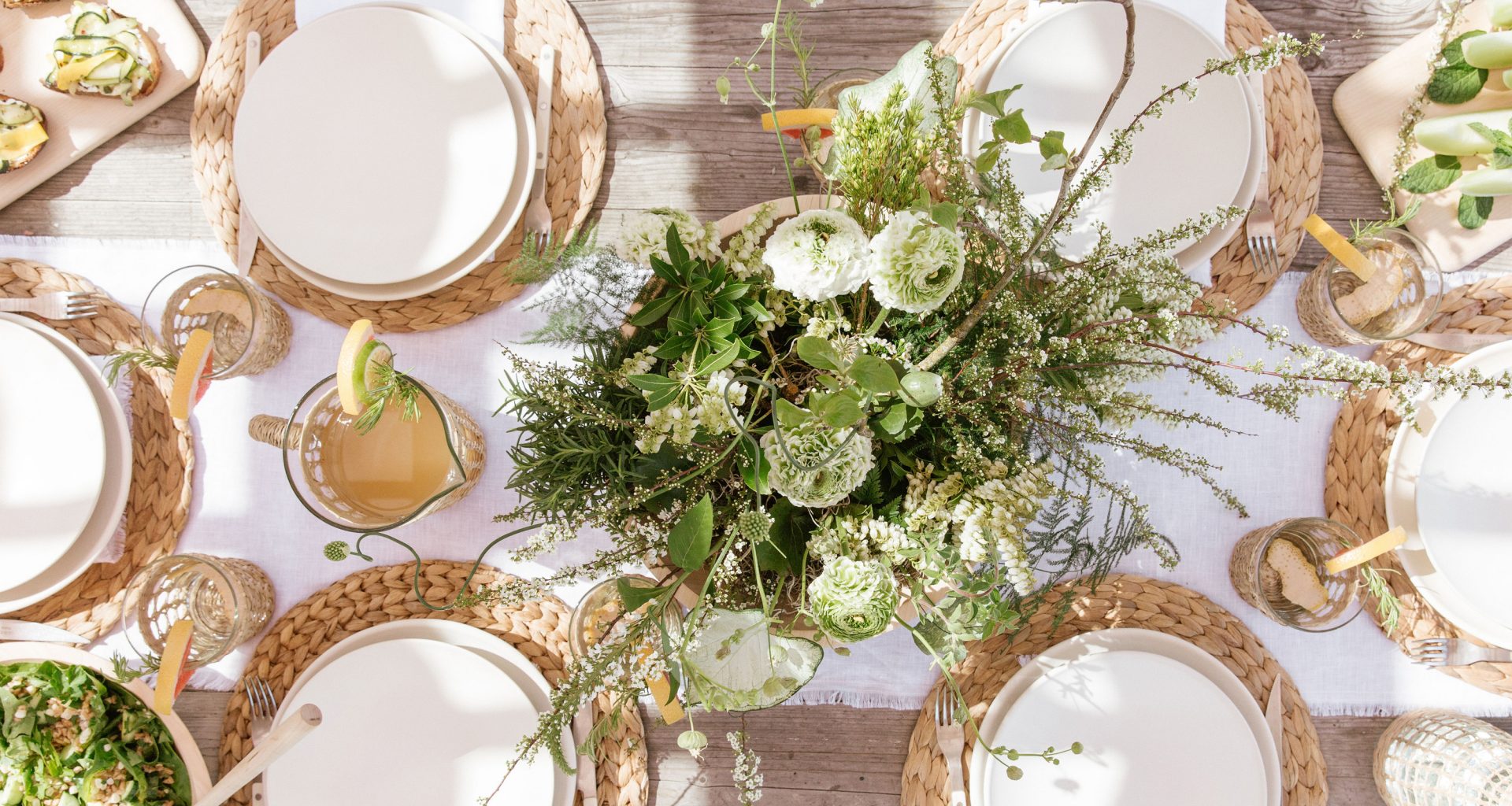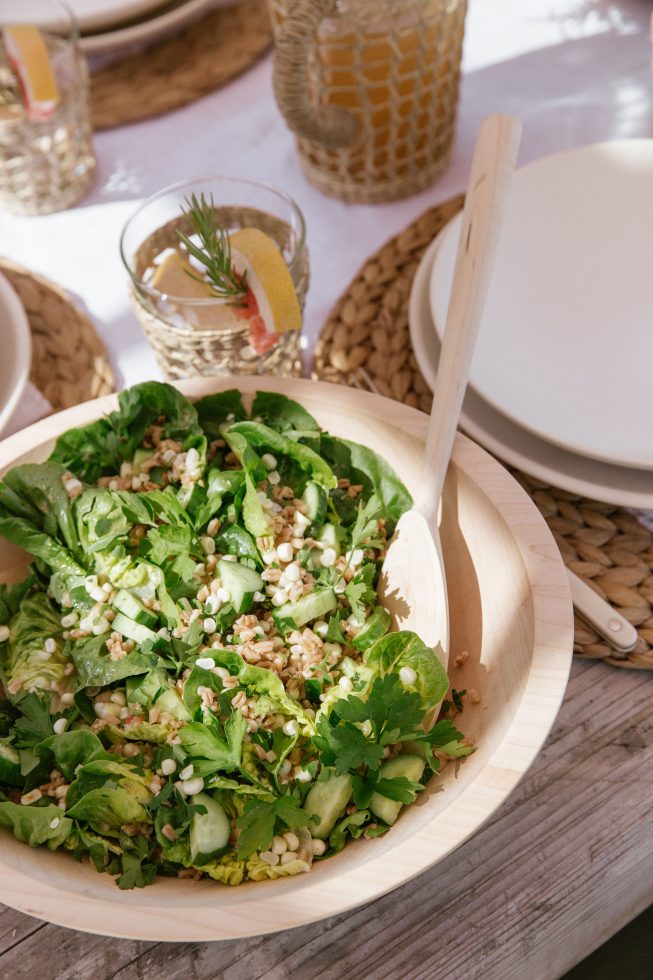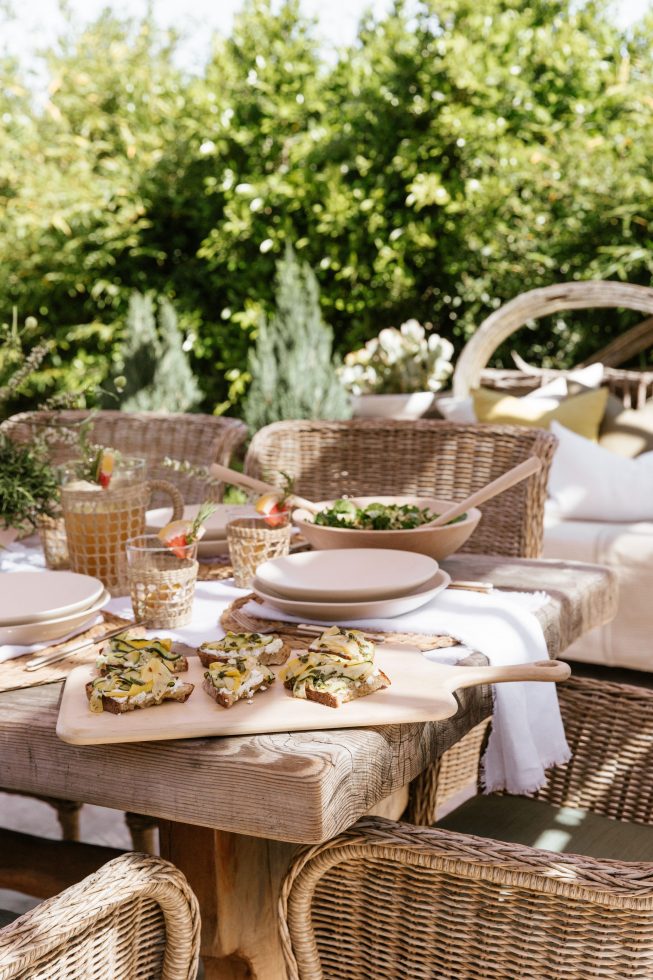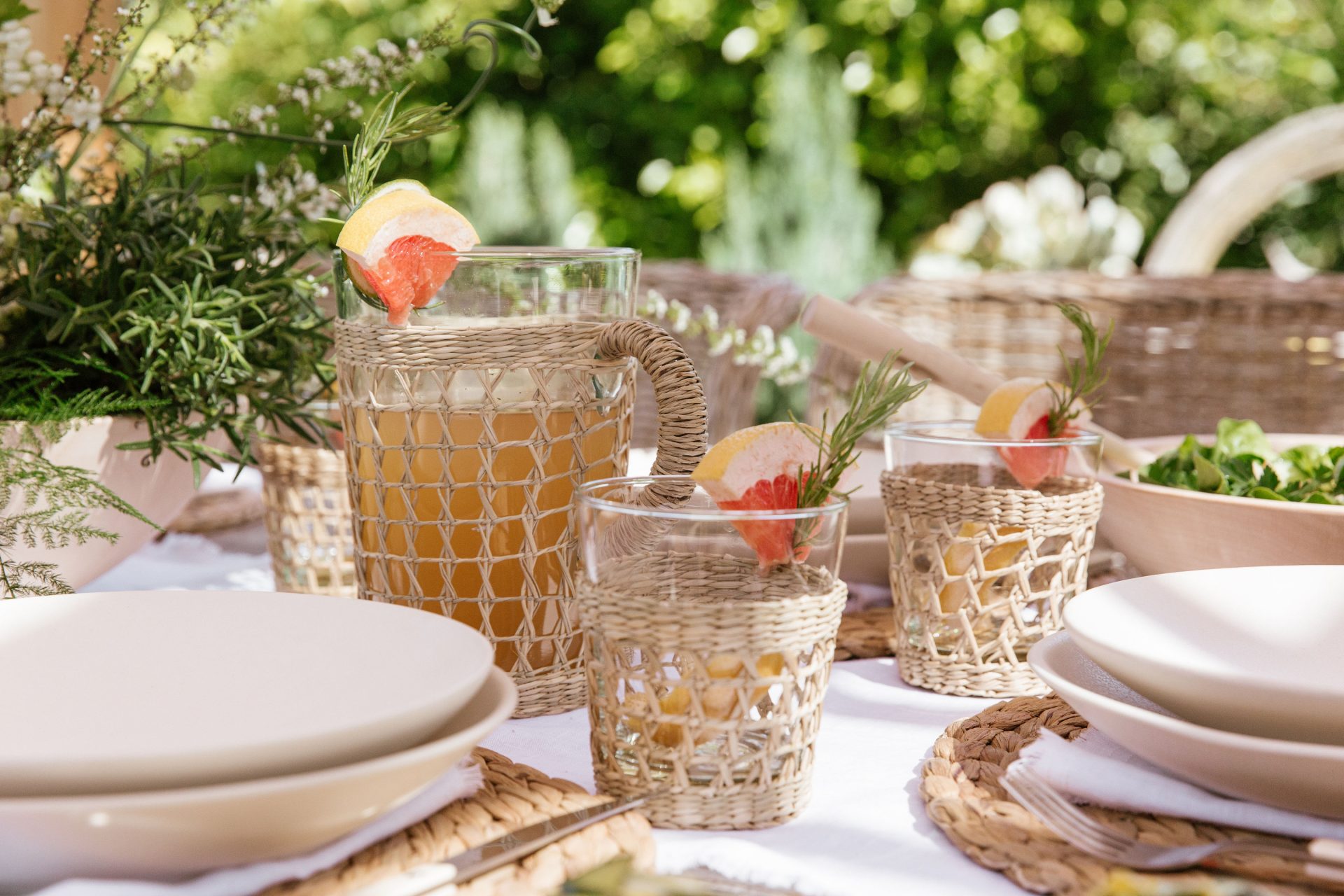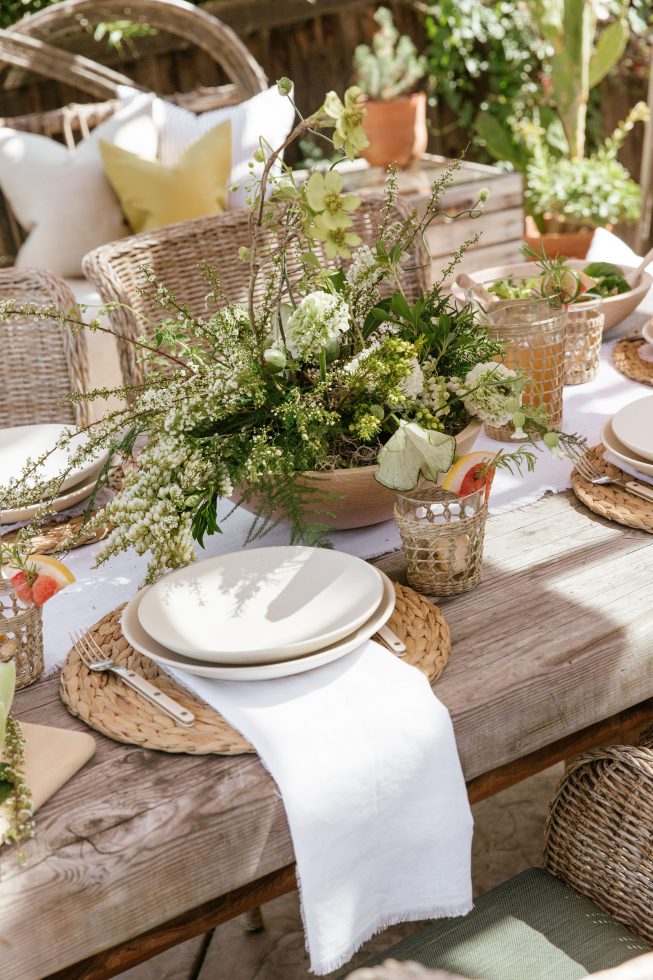 The Table
We love these woven jute accents, because they add such a natural feel to the table, and they're easy to clean and maintain. A little texture makes a big difference, and when you want to up the formal factor but don't want things to be too fussy, opt for a runner over a tablecloth—you'll be surprised at how professionally set your table looks with this simple addition.
The Décor
With so many colors, flavors, and the vibrant energy that summer brings, we like to keep things simple, but not too pared-down when it comes to florals. This centerpiece takes cues from nature with tone-on-tone greenery. It's deceptively simple to arrange an expert-level bouquet when you add branches and filler florals to add depth and dimension. Here's a tip: center your fuller flowers that take up the most room, then insert spindly branches around the edges. For an inventive arrangement you can put together yourself, use a simple wooden dough bowl in lieu of a vase.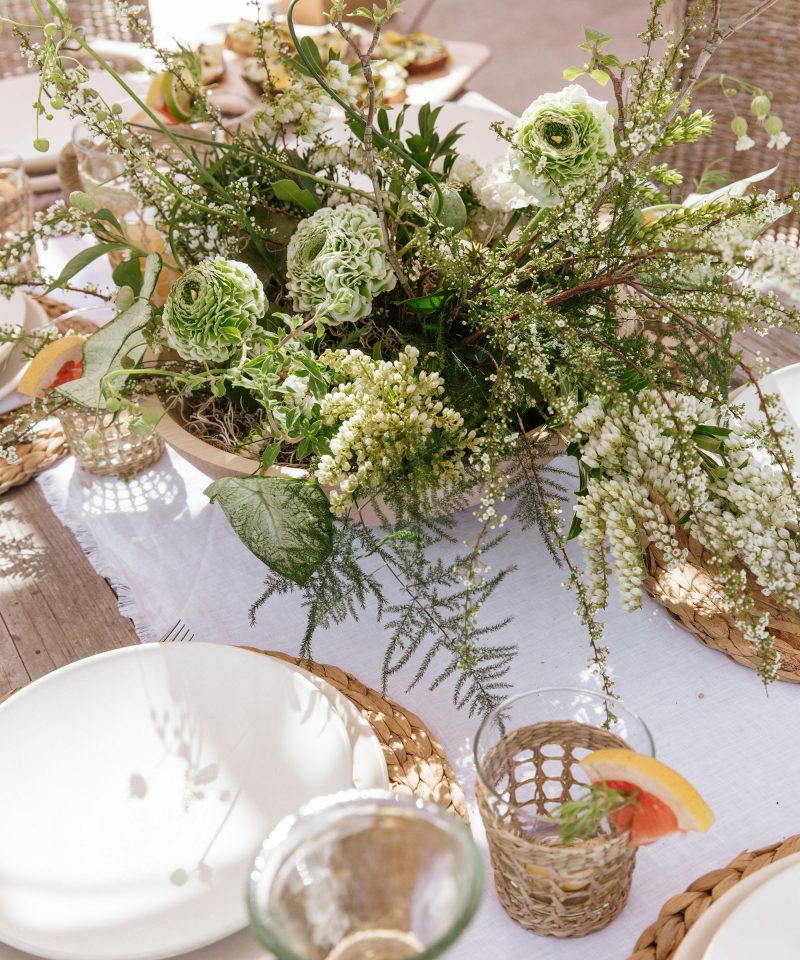 Rosemary Paloma
Little Gems with Farro, Corn, & Cucumber
Zucchini & Summer Squash Tartine
Servings: 6 people
Units:
Ingredients for the Rosemary Agave Syrup
1/2 cup

118 ml

blue agave

1/2 cup

118 ml

water
3 sprigs rosemary
Ingredients for the Paloma
2 cup

473 ml

blanco tqeuila

1 cup

237 ml

freshly squeezed grapefruit juice

1 cup

237 ml

freshly squeezed lime juice

3/4 cup

177 ml

rosemary agave syrup
rosemary sprigs for garnish
lime or grapefruit sliced, for garnish
grapefruit peels for garnish
To make the rosemary agave syrup
Combine blue agave, water, and rosemary in a saucepan over medium heat. Simmer for 5 minutes. Remove from heat and let cool. Strain cooled mixture through a mesh strainer. Discard rosemary and use immediately. Store excess in an airtight container and refrigerate for up to 2 weeks.
To make the paloma
Combine tequila, grapefruit juice, lime juice, and rosemary agave syrup in a large pitcher and stir. Divide evenly between 6 ice-filled glasses. Garnish each cocktail with a sprig of rosemary and a slice of citrus.
Photos by Nicki Sebastian