Style
4 Weather-Proof Outfits Come Rain or Shine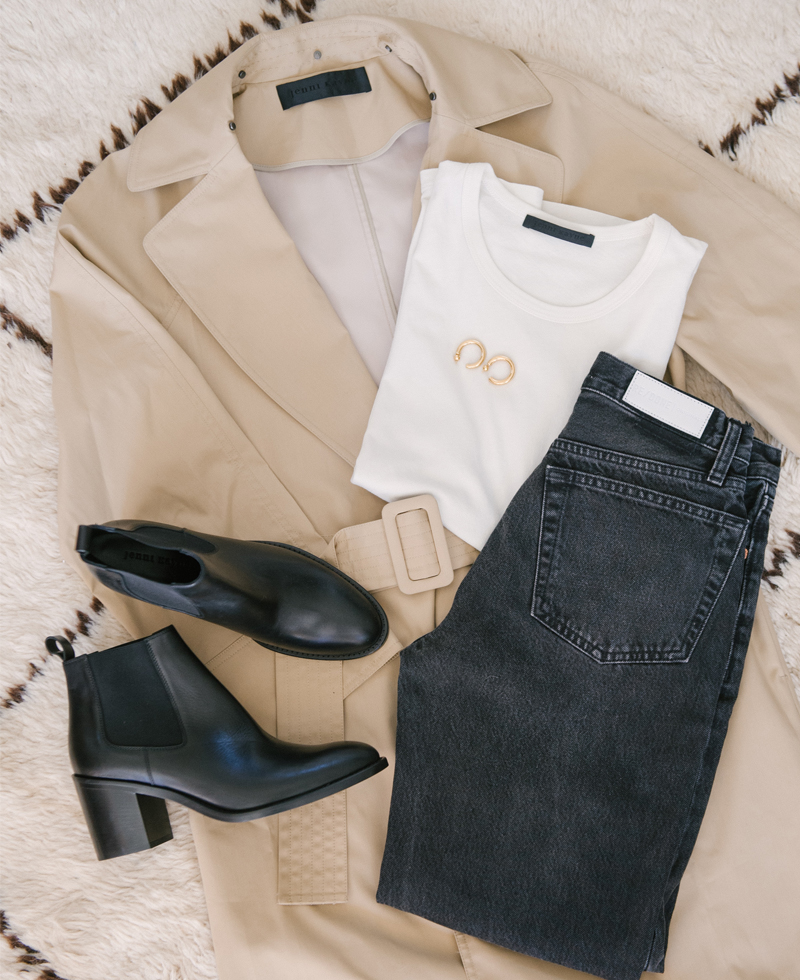 In a perfect world, every rainy day would be spent nestled up indoors (in close proximity to a fireplace, of course). That scene is the exception rather than the rule, which means more times than not we're in need of items suited to brave whatever weather comes our way while maintaining polished, everyday style. This take on the raincoat is the answer to this weather conundrum: with a snap-off hood, belted silhouette, and waterproof detailing, it's the outer layer perfectly suited for rain or shine (we also love styling it as an everyday trench). Let these four looks be your guide for staying dry and looking good doing it.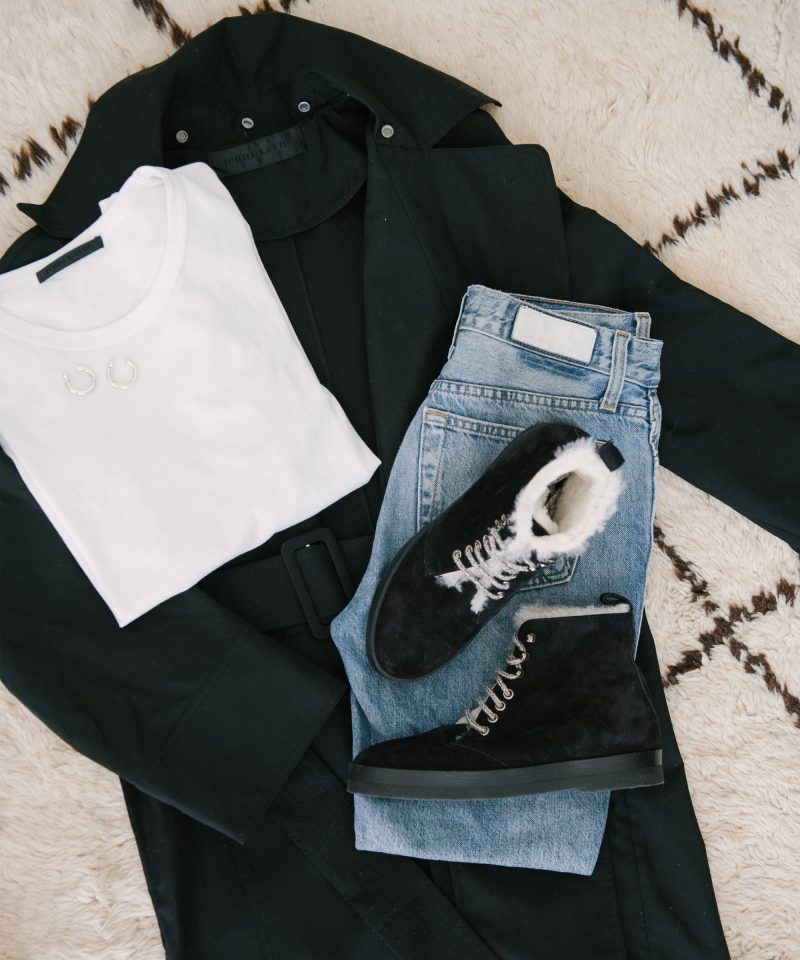 Your Rainy Day Go-To
The classic combination of black and white comes to life with help from our trench, basic tee, and shearling canyon boot. For a look that defines cozy and feels put-together enough for whatever your day brings, add a polished accessory like an easy silver hoop.
Put-Together Polish
Take your rainy day style up a notch (and an inch) with heeled Chelsea boots and our coat in khaki. Worn with your trusty pair of black jeans and a can't-take-off white tee, this lineup of basics works together to deliver ultimate style. Give your look more glimmer with a gold accessory—a perfect substitute for the lack of sunshine.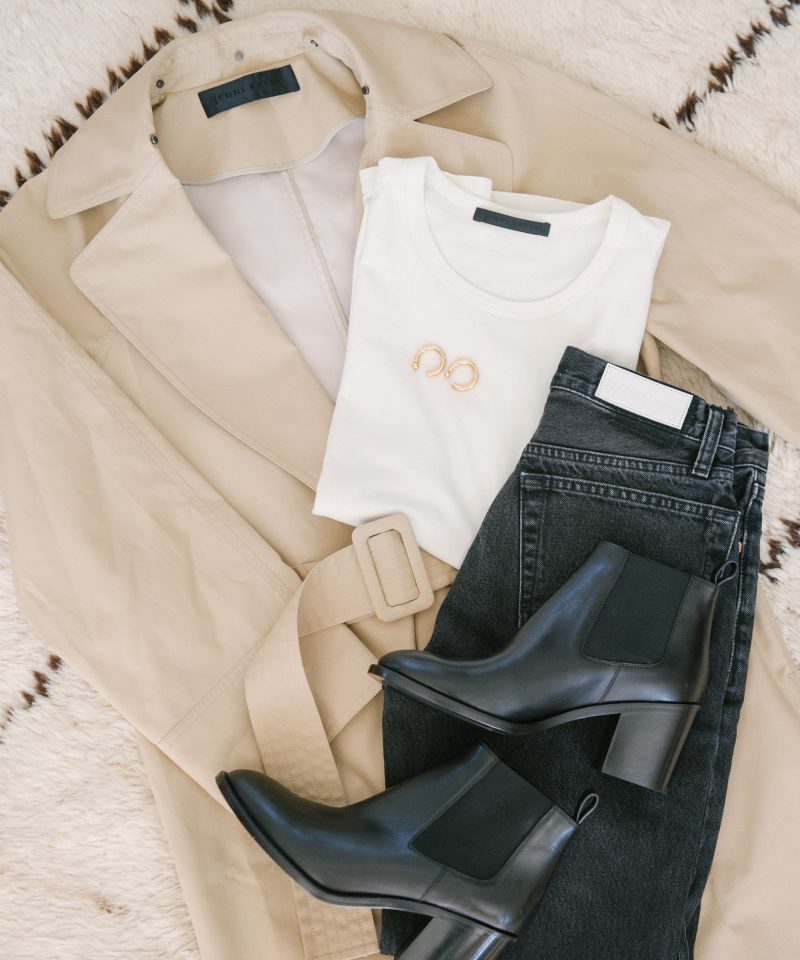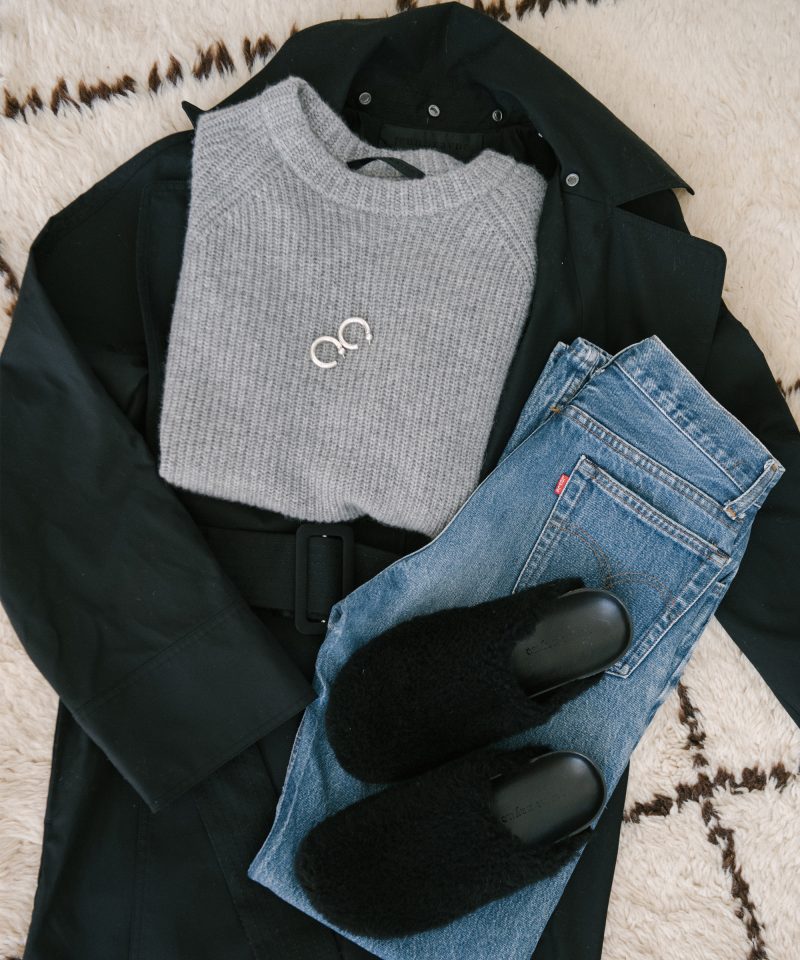 For the Fireplace
When staying home in sweats isn't an option, this look provides the comfort and coziness you're craving. The first step in replicating your at-home comfort? A cozy grey knit, your coziest slip-ons, and our all-weather outerwear essential in black.
A Pop of Print
Who says a gloomy day means you can't have fun with your choices? Go for simplicity with a black cashmere or cotton knit, and, if it isn't too treacherous outside, try cheetah mules for a festive addition that makes rain anything but sad.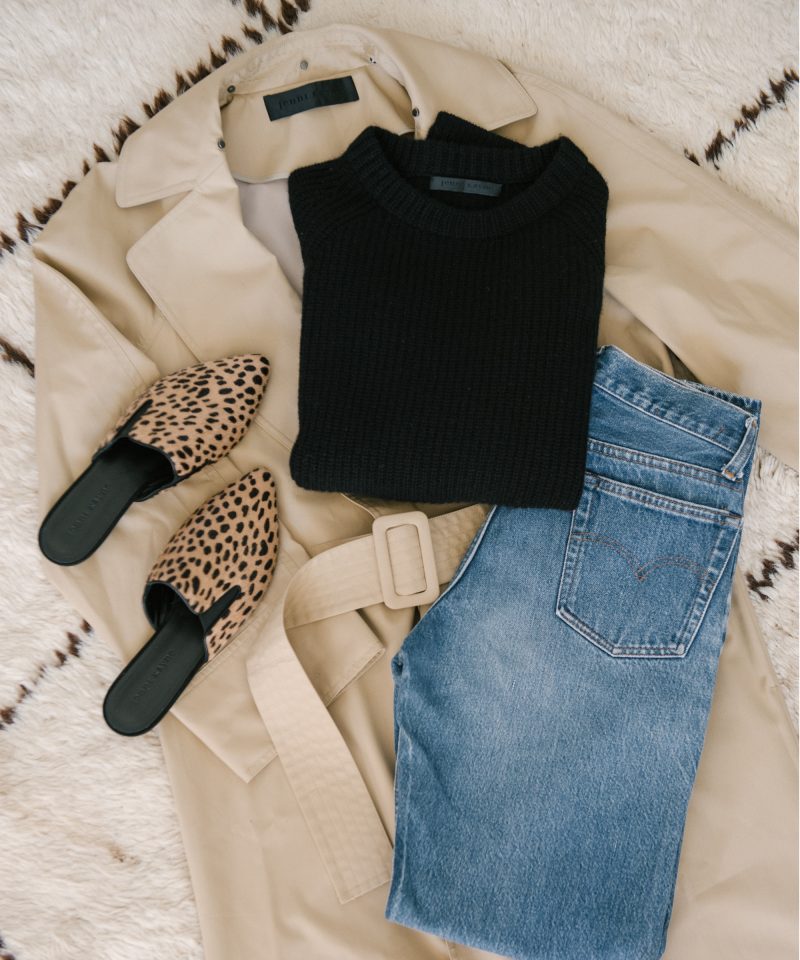 Photos by Melissa Gidney Daly
More Stories