Style
Your Summer Staycation Essentials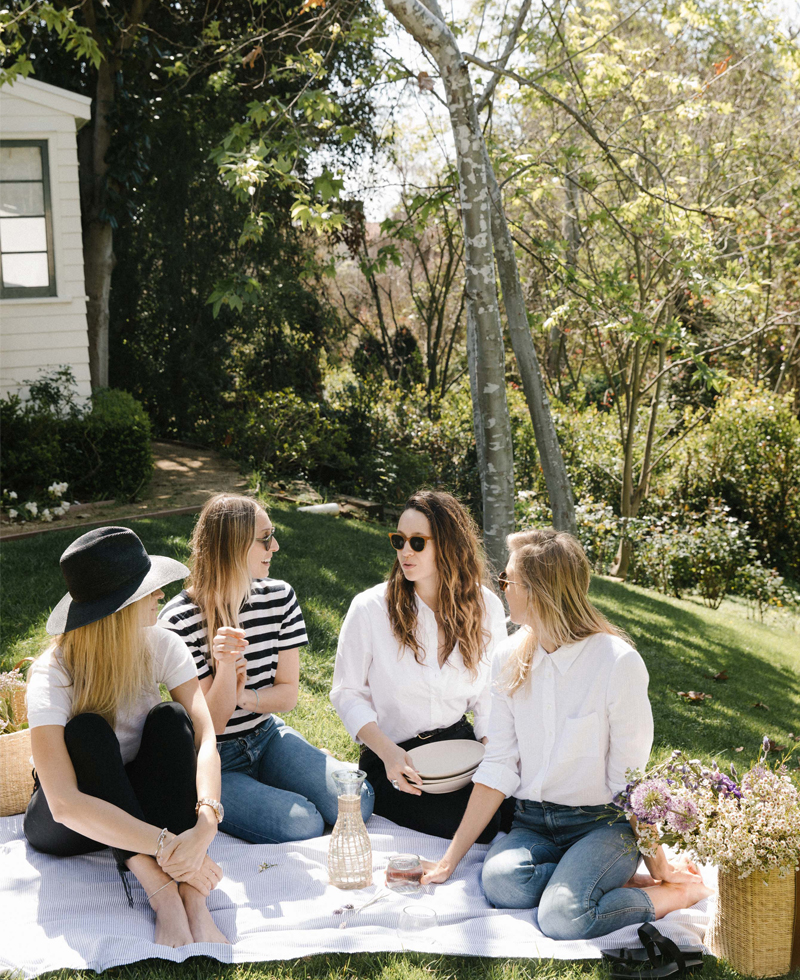 Nothing says summer like dining al fresco. While we count down the days until it's official, we're planning our picnics around these new arrivals. Inspired by balmy beach nights and sun-soaked backyards, our new summer home collection is designed to make the best of the most carefree season.
You won't have to travel far to bring summer into the home, because these pieces set the mood for some serious lounging. Linen is practically synonymous with casual luxury. With nautical-inspired stripes and a breezy, lightweight feel, our new
linen tablecloth
and
napkins
are fit for any occasion under the sun. For a polished look, take an iron to these textiles and arrange each setting with a touch of formality or go for something more casual when you leave them just as they are. Easy to wash and quick to dry means that once the table is set, the host can sit back and relax, which, when you think about it, is what summer is all about.
The rattan picnic set will appease every guest—matching cane-wrapped
highball
and
tumbler glasses
invite you to forego the rules in favor of mixing and matching. Natural wovens make it easy to blend the old in with the new, or the outdoors with the inside. Lean in to the carefree season with a healthy mix of your standby favorites and a lively addition of a few seasonal pieces. Serve dishes buffet-style atop our
woven chargers
and
trivets
—water hyacinth adds for a grounding, organic element and protects any surface from both hot and cold.
When the bonfire dies down, wrap yourself up in the alpaca summer blanket. Just like our best-selling alpaca blankets and throws, the summer edition is made in Peru, but with a lighter taffeta weave that's nearly tissue-thin, which is all you need in the summer evening breeze. Throw the cool and soft alpaca pillow on a daybed or use to cushion a deck chair, don a woven sun hat, and you're practically set for a summer's staycation.
Our
woven baskets
, handmade in Ghana by a co-op of local women, are beautifully woven using time-honored techniques and sustainable practices. Each basket is completely unique to live with you through summer and beyond. If summer calls for travel, the
woven basket bag
doubles as a carry-on for those who prefer to pack light. Even if your only destination is the produce stand, the woven market tote turns running an errand into a day at the beach (hint: works for that, too!). We can find a million ways to use our nesting baskets—be it towels, blankets, or bonfire kindling.
We're looking to bright and sunny days ahead, and we're so excited for what's to come—a beach blanket, a deck chair and a beautiful hammock, to mention a few—plus everything you need to turn your home into your very own summer getaway.