Style
Your New Favorite Shirt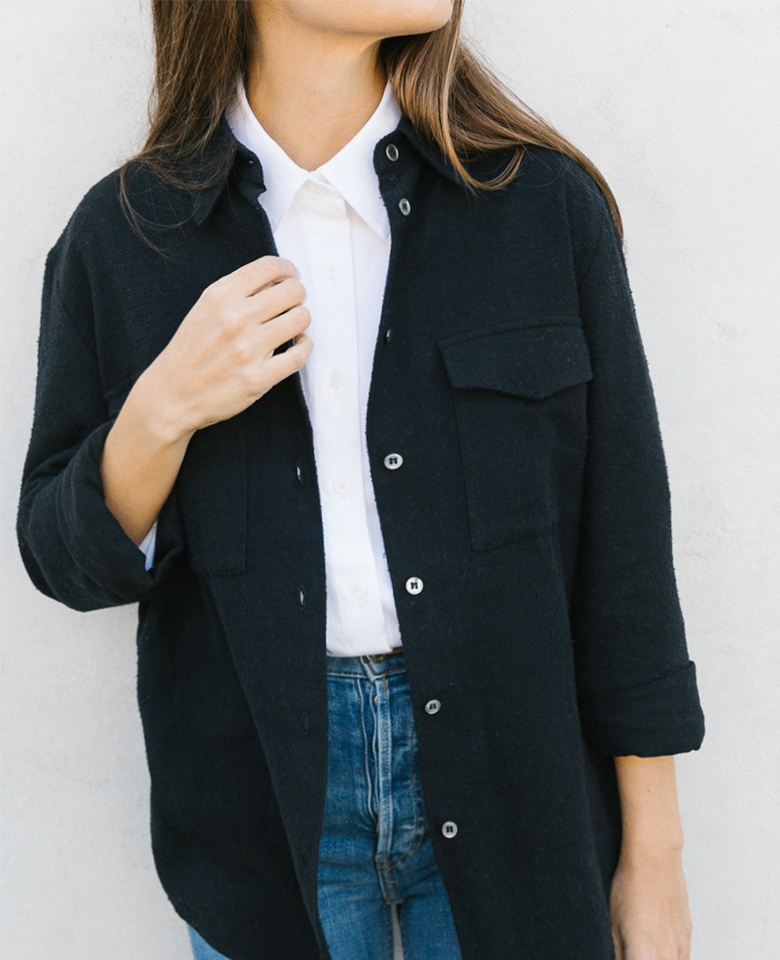 The staying power of the safari shirt is undeniable. Its origins date back to the early 1900s, when soldiers stationed in South Africa required a uniform that was lightweight and breathable to withstand the climate of the sub-saharan desert. When tailored with a few key details, the safari shirt is not only a fundamental favorite for adventurists, but a necessary wardrobe piece for its utilitarian spirit and endless styling options.
Like so many of our favorite staples, timeless style hinges on comfort and simple practicality. Take, for instance, our slip dress, designed for ease of wear under a gown or as a bedroom luxury, or our best-selling fisherman sweater, whose intricate weaves and warmth were favored by maritime sailors. The pieces we love and wear forever are unfussy, key pieces we can work into our wardrobes and wear continuously, season after season. Our take on the safari shirt is a subtle nod to tradition with its front flap pockets in classic black and wear-forever white. Cut from a durable and lightweight cotton that gets softer with each wear, this is the easy staple that bridges the gap between workwear and casual, easy dressing.

We love a subtle play on color blocking with a variance of neutral tones. Try mixing textures and layers by pairing the black safari shirt over our white classic button-down and a soft T-shirt by The Great. With high-waisted jeans and sandals, this look easily straddles the line between dressed down and suited up, and its layers are our favorite styling trick for in-between weather.  Shearling mules add an earthy and unexpected texture to the look. Button it up, leave it open, or tie it around your shoulders or waist—however you wear it, the safari shirt is the classic piece you'll want to wear again and again.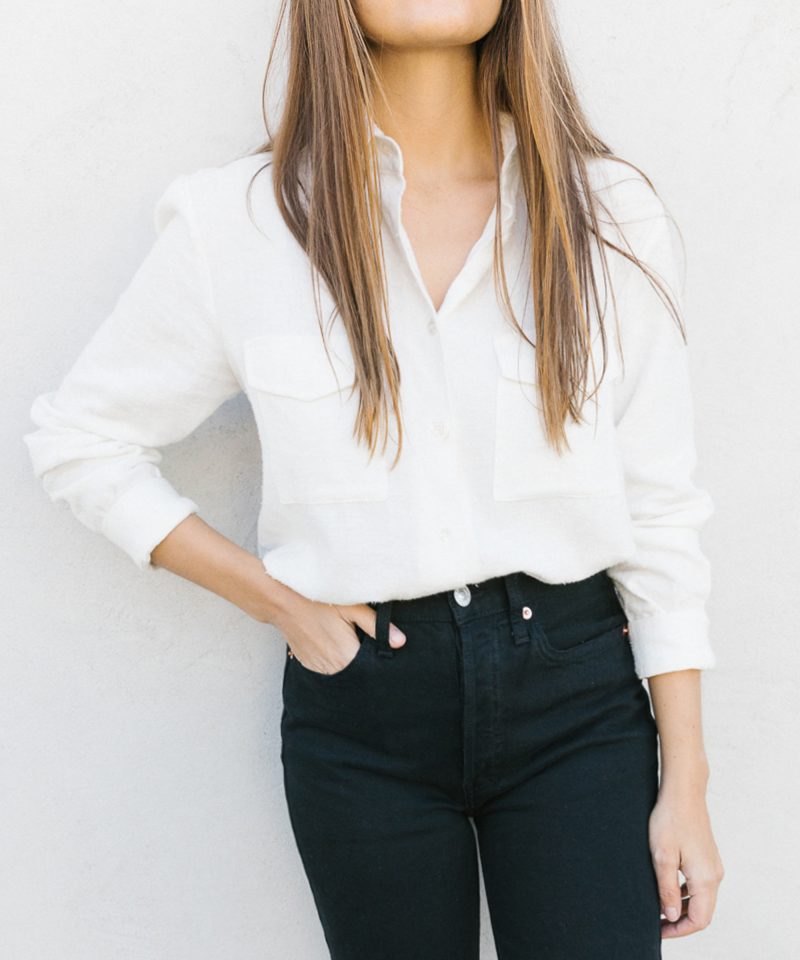 More Stories