Entertaining
Winter Entertaining: A Barn Party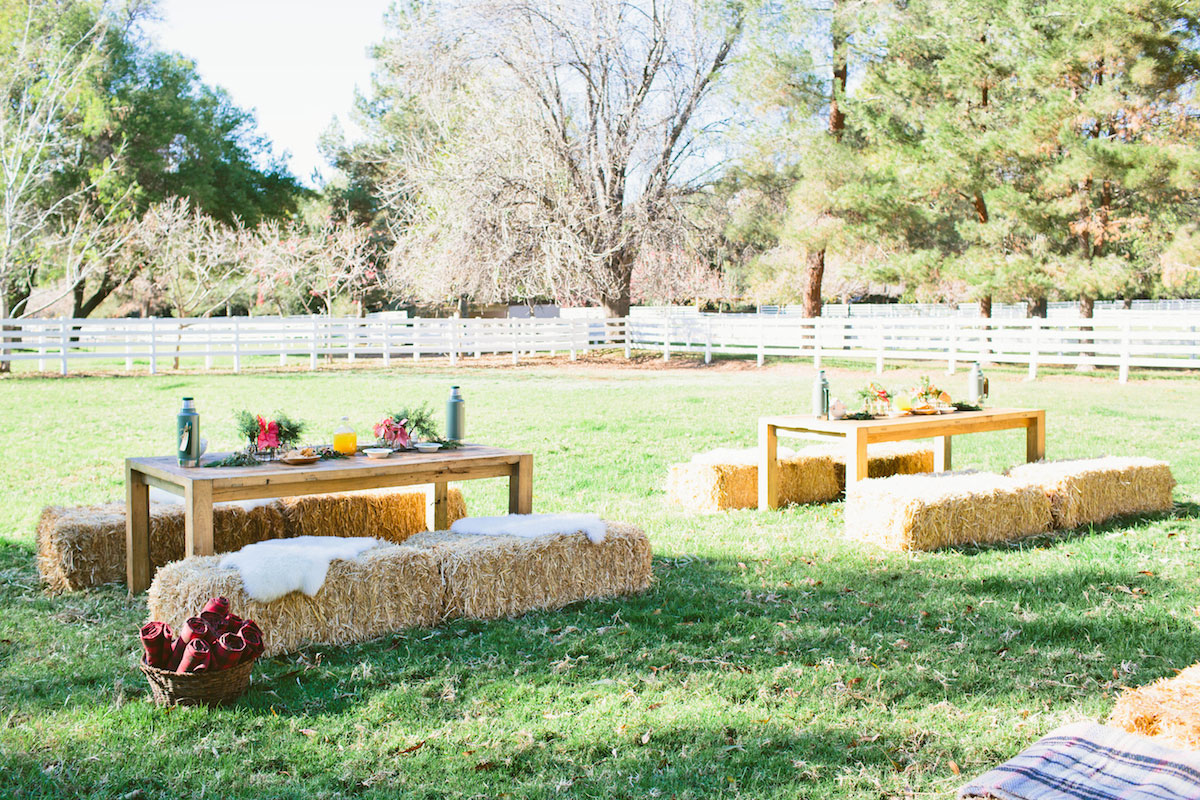 After a beautiful career, my sister Saree's most beloved horse Saphi is retiring. Much to my delight – I have been riding Saphi for the last year and have also fallen in love – she is passing him down to me. And because he is so loved, we wanted to celebrate him with a holiday retirement party worthy of such a special horse.
The Decor
For our barn-themed fete, we rented vintage tables from Found Rentals and pulled up bails of straw to serve as seating. Keeping the feeling warm and cozy, we scattered sheepskin throws throughout and placed red and black buffalo plaid blankets in baskets, in case it got chilly. And at each place setting: my favorite simply chic bamboo plates and cutlery.
Providing the gorgeous flowers for the occasion: the lovely Kristen Caissie of Moon Canyon. For the tables, she created mixed bundles of holiday foliage, cedar and wax flower as well as bud vases of cedar and soft pink poinsettia. And the perfect finishing touch: she also made the most beautiful garland for Saphi to wear, comprised of hemlock, cedar, garden roses, and peonies.
The Menu
For our meal, Barrett of Valleybrink Road created the most amazing taco bar, complete with corn tortillas, Chicken Tinga, grilled poblanos, a celery seed slaw, BBQ onions, mint rice, drunken black beans, sweet corn with cilantro and lime, chips and guacamole, and a salsa trio.
To wash it all down, Saree made Barrett's delicious Winter Margarita, which she served in large glass apple juice bottles and placed in the middle of each table alongside mason jars for glassware. For other toasty sips, Barrett made her famous Warm Spice Apple Cider as well as Valerie Confections Hot Chocolate with large cinnamon sugar marshmallows, which we placed in thermoses at each end of the tables. And as we enjoyed our meal and celebrated Saphi, we were treated to the sounds of Mariachi Alma De Mexico, a great mariachi band that Saree had found for the occasion.