Living
Everything You've Wanted to Know About Staying Sustainable at Home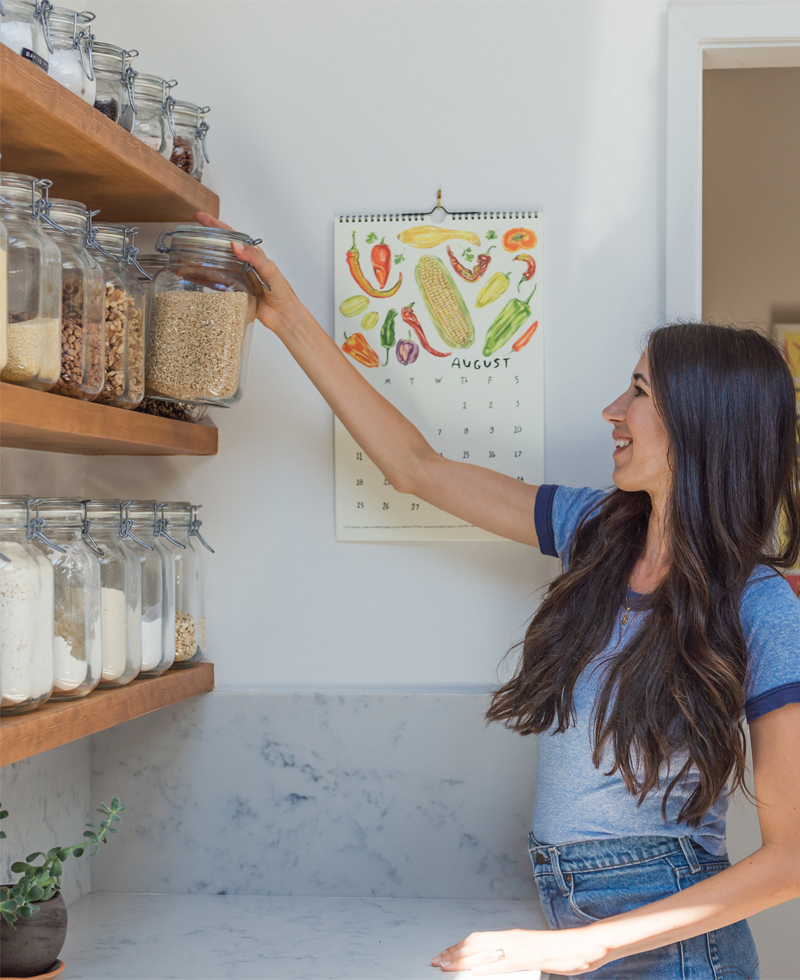 When Lily Cameron and her husband, Max, launched
Wild Minimalist
a few years back, the couple's mandate was clear: it was time to simplify the transition to zero waste. Rooted in both convenience and sustainability, Wild Minimalist is the go-to destination for nearly all of our reusable product needs, but it's Lily's larger outlook on zero waste living that is truly awe-inspiring. There's no better reminder than Earth Day to all do our part, and Lily's essential tips make going green a breeze.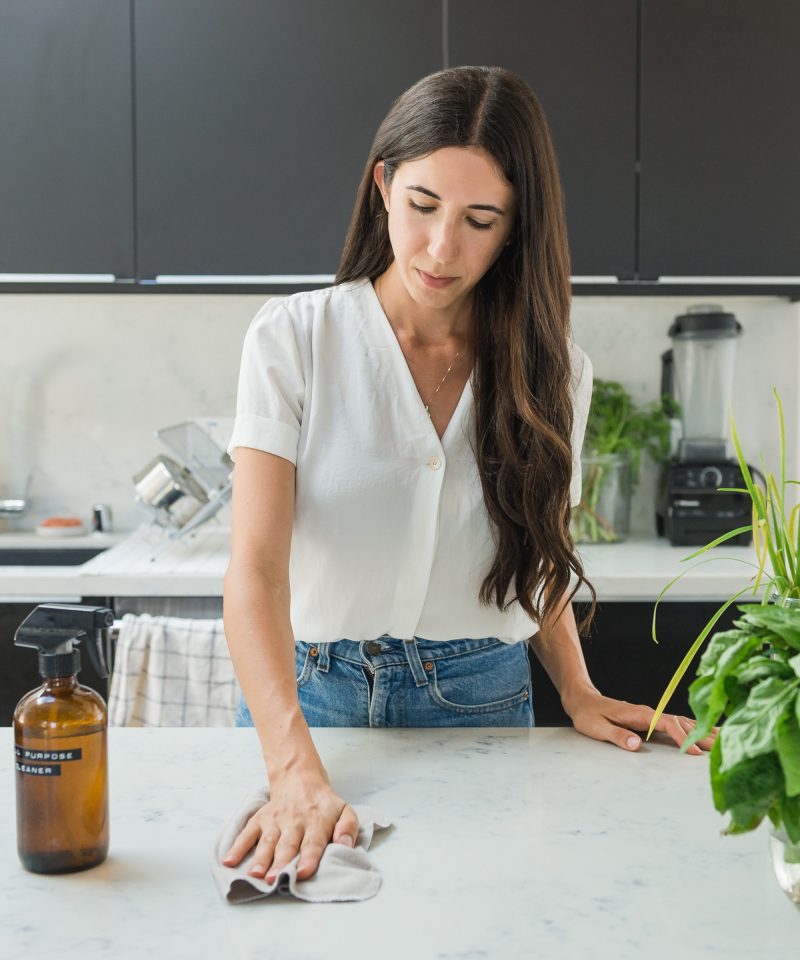 Rip & Tan: Tell us about Wild Minimalist. What inspired you to adopt a zero waste lifestyle?

Lily Cameron: My husband and I started Wild Minimalist to help more people transition towards a zero waste lifestyle. We offer a curated selection of reusable alternatives to disposable products on our online store and ship everything plastic-free, so that people no longer have to choose between sustainability and convenience.

We made the decision to go zero waste after a three-month backpacking and road trip through the Pacific Northwest. We only brought what we could carry in our backpacks and were motivated to live more minimally and reduce unnecessary waste when we returned home. At the time, there was no one-stop shop to help us reconfigure our home and we struggled to find low waste products that were both functional and attractive. We also hated that they were often shipped in plastic packaging. Luckily, our frustrations turned into our inspiration for launching Wild Minimalist.

Rip & Tan: What is one thing you wish more people knew about plastic packaging?

Lily Cameron: One thing that surprised me is that plastic packaging can only be downcycled into a lower quality product. So, if you recycle a plastic water bottle, it can't be turned into a new water bottle. At best, it might become carpet fiber, fill for jackets or another low-quality material that will eventually end up in a landfill. By contrast, glass and aluminum can be recycled indefinitely without a loss of quality.
Rip & Tan: How has your approach to living minimally changed since becoming a mother?

Lily Cameron: I was worried that having a baby would mean giving up minimalism and surrendering to clutter and chaos, but I actually went to the opposite extreme. When our son became mobile and started exploring, I found it easier to just purge unnecessary belongings and cultivate a minimal space rather than baby proofing our entire home. I realized that I could either have a lot of things and try to make sure my son didn't break them or injure himself, or I could just let go of most belongings and essentially turn our home into a giant "yes" space. A minimal home gives me peace of mind and more time to relax, not to say our home doesn't look like a tornado hit it most days.

Rip & Tan: What are some simple ways we can adopt a minimal waste lifestyle at home?

Lily Cameron: I always recommend taking a gradual approach towards low waste living. The kitchen is going to have the biggest impact on waste reduction, so start there. Go through your belongings and try to donate, sell or recycle anything you don't use or need. With time, use up all of your disposable items like plastic sandwich bags, plastic wrap, trash bags, paper towels, sponges and consider how you will replace each item with something more sustainable once they're gone. Remember that reducing waste is a process, so be sure to give yourself time to adjust and figure out the right balance for your family.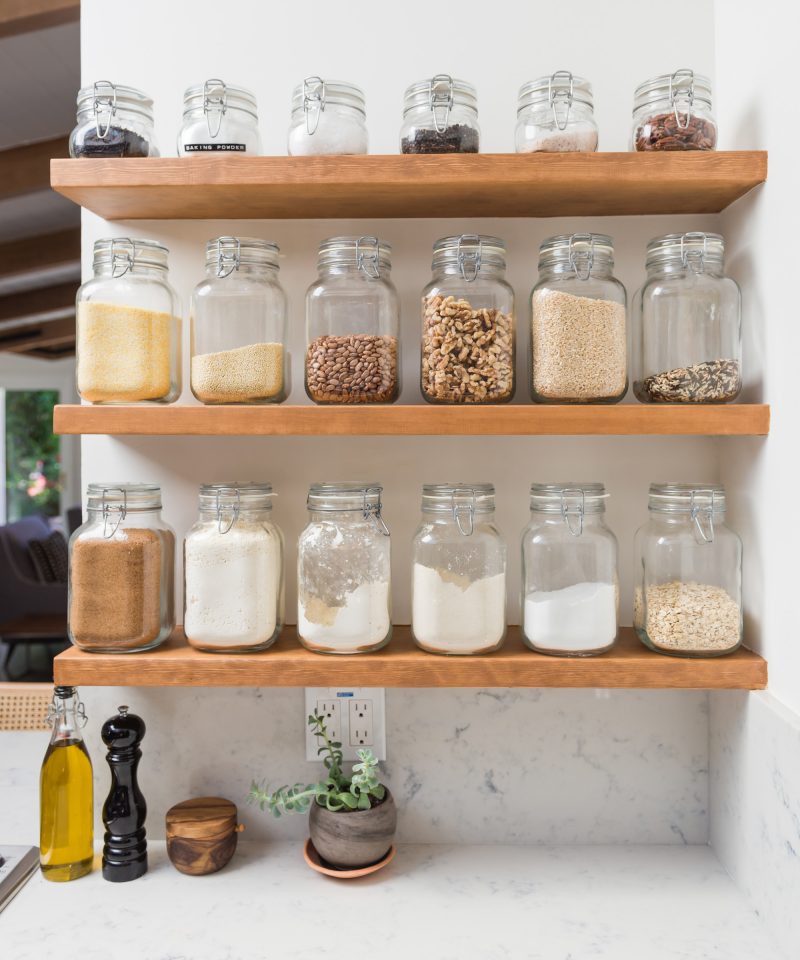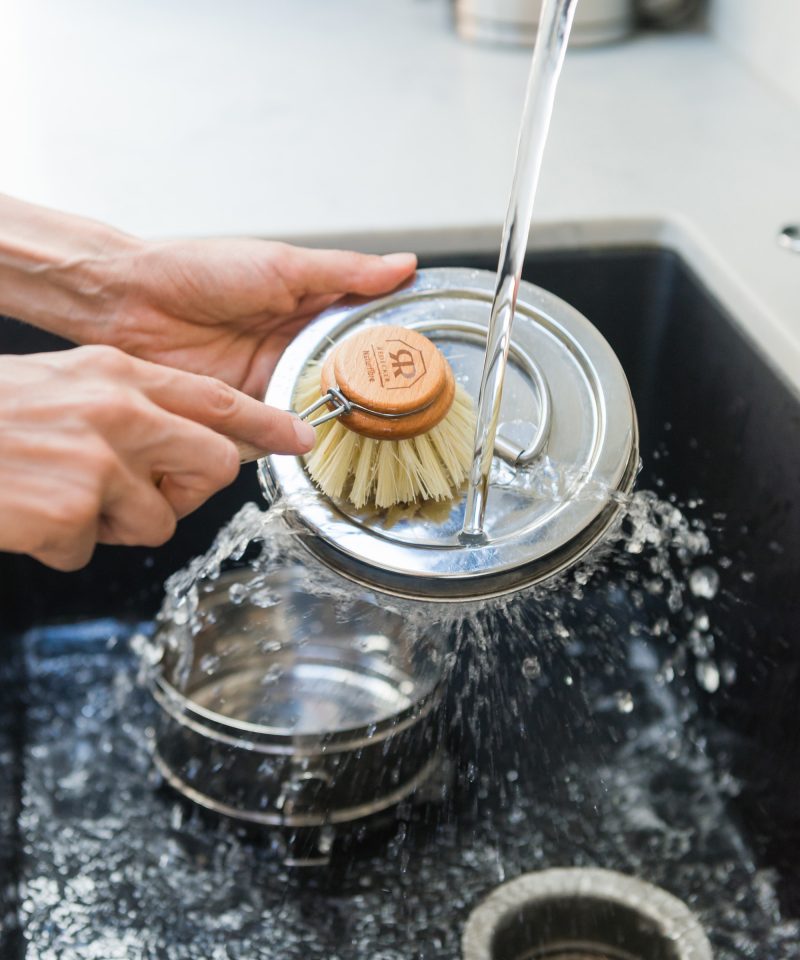 Rip & Tan: COVID-19 is certainly challenging us to be waste-free. From delivery services to single-use cleaning products, how can we all be more sustainable during this time?

Lily Cameron: I think that protecting your health and family and just getting through this difficult period is top priority, whether that creates waste or not. That said, it's a great time to integrate more sustainable cleaning practices like swapping disposable wipes for unpaper towels. You can even make your own by cutting up worn out t-shirts or bath towels. Also, washing your hands with a simple bar of soap is an effective way to protect your health and can be found wrapped in paper, a cardboard box or package free. Keep in mind that investing in long-lasting, reusable cleaning supplies means reducing unnecessary trips to the store and saving money, which are both important right now.

Rip & Tan: What are your tips for minimizing food waste?

Lily Cameron: The key to combating food waste is meal planning. Each week, I go through our fridge and pantry to determine what needs to be used up—I refer to it as 'shopping my pantry.' I plan meals around the produce and dry goods we already have at home and aim to buy the bare essentials at the grocery store to supplement these ingredients. If I end up with a mostly empty fridge by the end of the week, I know I've done a good job. It also makes it easier to clean and tidy the fridge between grocery runs.
Rip & Tan: Are there any zero waste products you're loving right now?

Lily Cameron: Since I'm already thinking about food waste, I'm really into my Swag produce storage bag. It's made from this pillowy cotton fabric that keeps produce hydrated while wicking away excess moisture. I swear it keeps my lettuce and herbs crisp for weeks. I also love my Meow Meow Tweet deodorant stick. It has a delicate rose and geranium scent and glides on easily. It also comes in a cute cardboard tube which is completely compostable when I run out

Rip & Tan: What does living well mean to you?

Lily Cameron: Living well means cultivating a lifestyle that brings you joy. Lately for our family, it's spending lots of time outdoors going for neighborhood walks and tending the garden. It's cooking wholesome meals, and enjoying something sweet in the evening with a hot cup of tea and reruns of The Office. It's also cultivating a home that's simple and sustainable where we can both be productive and recharge.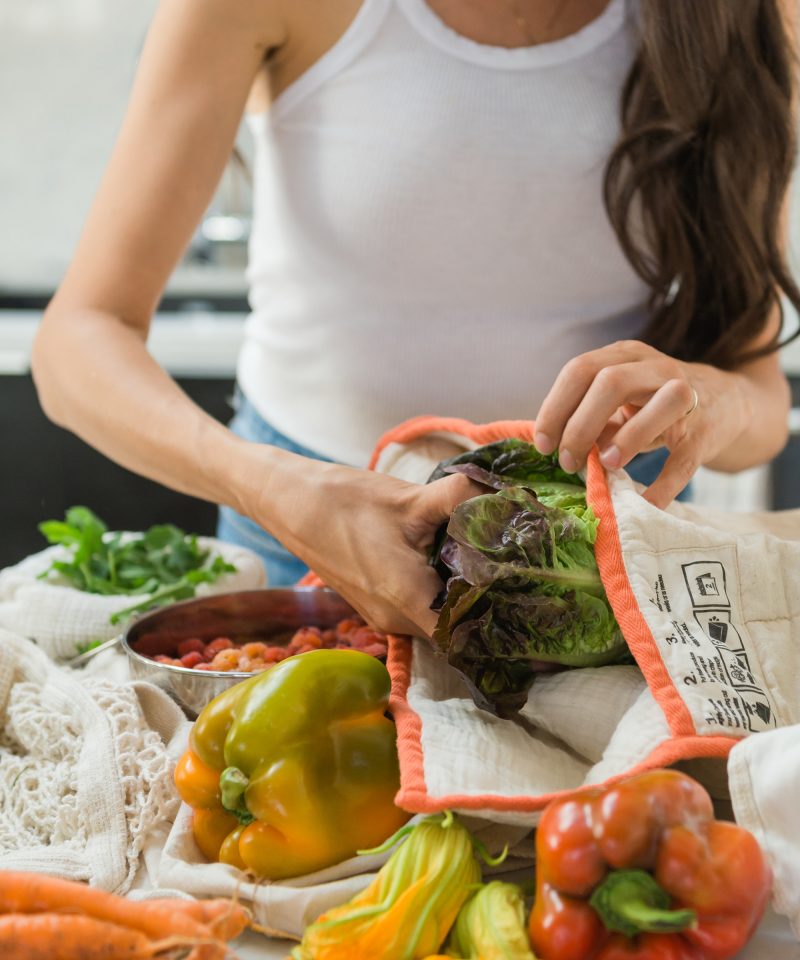 Photos by Wild Minimalist