Living
Where to Shop and Eat in Palo Alto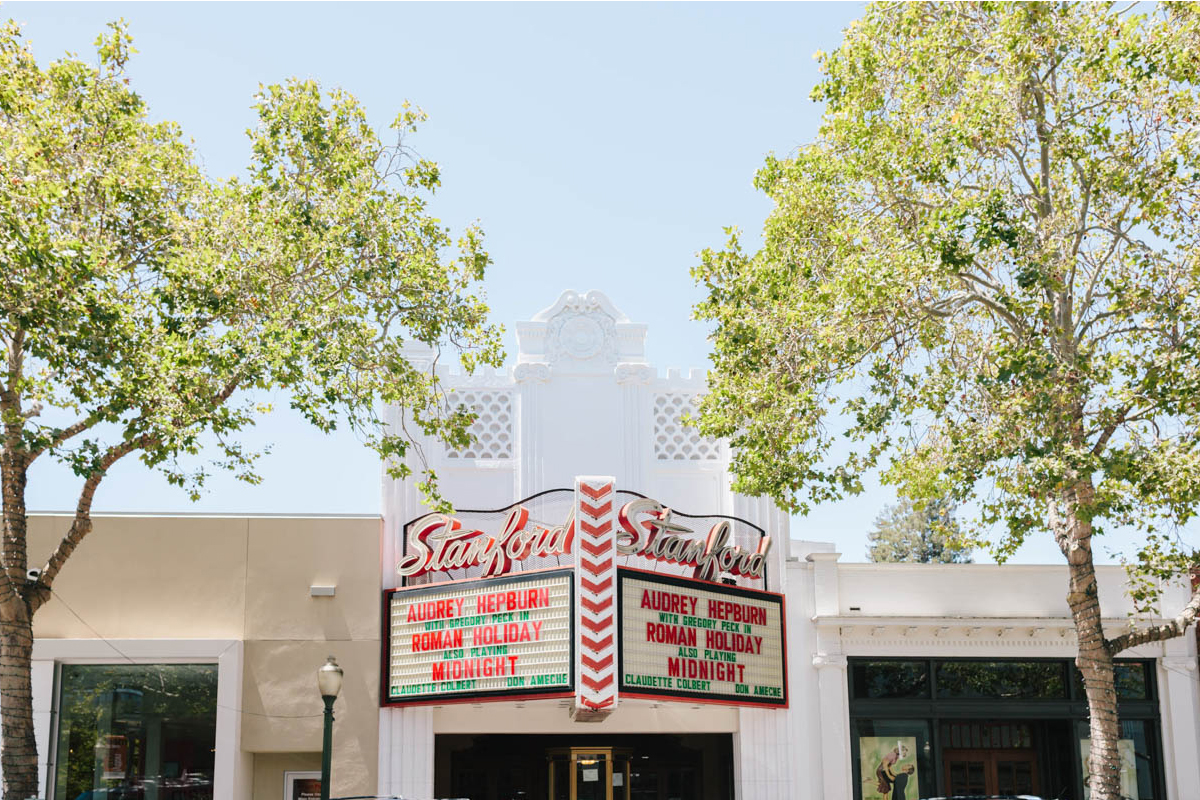 There's so much to see and do in the San Francisco area, and as Palo Alto grows in popularity, it warrants a weekend trip unto itself. We just opened our first store in the beautiful Standford Shopping Center in Palo Alto partly for that reason. Between the delicious restaurants, charming movie theaters, stylish hotels, and interesting shops, the Bay Area city has a lot to offer. If you're headed there yourself, here are some suggestions on where to go in three of the area's most popular recreational spots. XXJKE
Stanford Shopping Center
Wilkes Bashford — This iconic Northern California department store is elegant and warm, carrying all the big designer names along with several contemporary and denim labels.
Pressed Juicery — This popular L.A. juice bar is the perfect stop on a busy shopping day. Grab a cold-pressed juice, nut milk, or alkaline water and enjoy the gardens in Standford's open-air complex.
Sprinkles — If your kids are along for the ride, treat them to gourmet cupcakes from this LA-born bakery. They'll beg you to take them shopping again.
La Baguette — Grab breakfast or a light and delicious lunch at this bustling French bakery, which has plenty of outdoor seating.
La Belle Day Spa — This elegant full-service spa and salon, which first launched in San Francisco in the '70s, has a location in Standford Shopping Center as well as Town & Country Village.
Sigona's Farmers Market — This small, family-owned produce and specialty grocery store is convenient for grabbing some wine and essentials for dinner at home.
Frette — This renowned Italian brand for bed and bath linens is must-stop in any of the six cities where they have freestanding stores. Nothing is more luxurious than Frette sheets.
Edward's Luggage — This California-based luggage retailer stocks has everything from TUMI and Rimowa to Victorinox along with a host of accessories for your next weekend getaway.
Town and Country Village
DouceFrance — This charming French bakery is a good place for a quick but delicious meal outdoors—or to pick up a decadent dessert for dinner that evening!
Ambassador Toys —This fun, well-stocked boutique toy store has everything from board games and scooters to art supplies you won't find everywhere else.
Calafia  Café — This warm industrial restaurant uses organic and local ingredients for delicious, healthy meals. If you're in a rush, grab food to go from their market section.
Hudson Grace — For spare, elegant home and tabletop goods, including beautiful gifts, this store is a favorite. Founded in 2012 by two designers, Hudson Grace now has five locations in California. 
Diptyque — Diptyque candles are always such a treat, and their stores take the experience to another level with an experiential fragrance bar and gift-wrapping services.
Books Inc —The oldest independent bookseller on the West Coast, Books Inc has everything on the best-seller lists and plenty of off-the-beaten path reads to discover while you're there.
University Avenue
Palo Alto Creamery —This classic diner and ice cream parlor, first opened in 1923, makes everything from scratch using only the freshest ingredients.
Philz Coffee — If you need a strong coffee to get you ready for a day of exploring Palo Alto, this California-based coffee-shop chain is where you go.
Watercourse Way Bathhouse — For something other than the typical massage try a quiet soak and steam at this luxurious, tranquil bathhouse spa.
Stanford Theatre — This historic movie theatre, first opened in 1925, plays films from Hollywood's Golden Age through the 1970s. Have dinner at Evvia nearby for the perfect night out.
Yoga Source — Get in some Bikram yoga or hot pilates (a local favorite) at this beautiful and down-to-earth studio.
Apple Store — Whether you're charging your phone, enjoying a lecture, or buying a new laptop, the Apple Store is always there when you need it.
Blue Bottle Coffee — This Oakland-born coffee shop has developed a cult-following for its fresh, flavorful pour-over coffee. The pastries are excellent too!
Prolific Oven Bakery — This beloved bakery and café has been open since 1980. They use quality ingredients and keep the menu limited in order to ensure everything is beyond delicious.
Zola — This intimate restaurant takes inspiration from California and France in its fresh, locally sourced menu as well as its wine list.  
Pizza My Heart — For night when takeout is in order, this casual California chain serves fresh, hand-tossed pizza using locally sourced ingredients.
Evvia — This cozy Hellenic Greek restaurant is cozy and warm with a rustic stone fireplace, polished wooden furniture, and a beautiful open kitchen.
Aquarius Theatre — Part of the Landmark group, this theatre plays independent films, has plush leather seats, and serves delicious gourmet snacks, wine, and beer in addition to popcorn.