Style
The All-Purpose Pieces We Love for the Holidays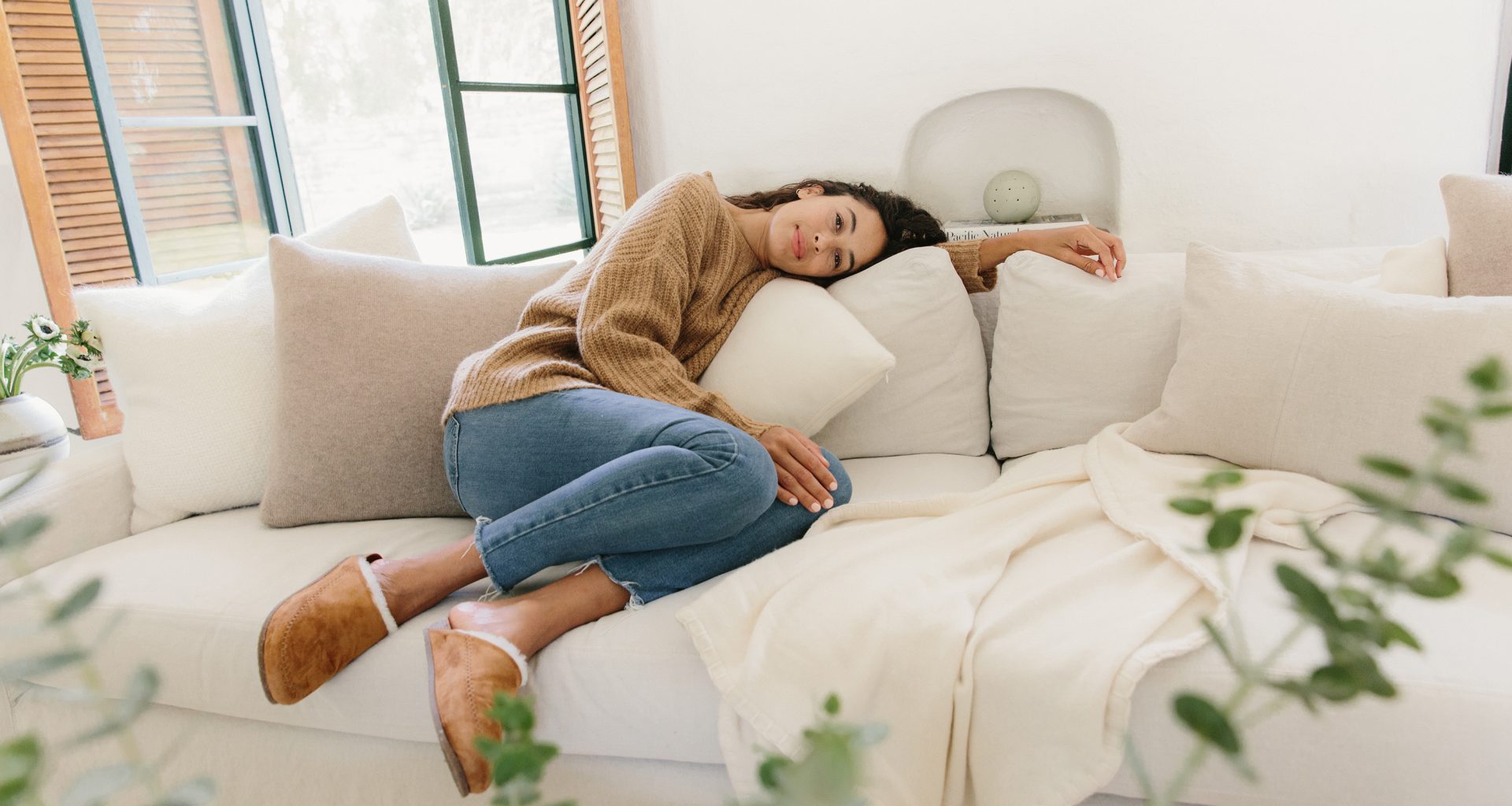 The holiday season is most definitely upon us (whether you're ready or not), and that means we're curating our wardrobes for moments on-the-go. Some of us are road-tripping home, others are taking to the skies, and many are hosting festivities of their own. Regardless of your holiday itinerary, having a lineup of cultivated and comfortable essentials is key. Say goodbye to overpacking and wardrobe indecision—our holiday packing list is destined to make this your most stylish season yet.
The Forecast-Ready Favorites
It wouldn't be a holiday packing guide without cold-weather staples designed to keep you soft, snug, and stylish from morning to night. We love the
Puffer Jacket
for its modern simplicity and the
Shearling Yves Jacket
for its elevated expertise. With the outer layer covered, find your favorite pair of jeans and a few neutral sweaters in varying fits—we opt for the
Fisherman
,
Cocoon Cardigan
, and
Chunky Knit Crewneck
. Add a pair (or two) of
Canyon Boots
and you're set for a season of endless outfit pairings.
The Polished Pieces
No matter how prepared you may be, the holidays always seem to usher in the unexpected in the wardrobe department. Sometimes the dress code is uncertain or you simply need an option that's festive, put together, and easy—that's where a timeless knit, high-waisted jeans, and a pair of Mules come in. Easy to dress up or down (or wear in or out), a perfectly silhouetted cardigan and shoes in leather, suede, or shearling will certainly work with anything else you have on hand or bring along in your bag.
The Casual Comforts
Whether you're heading home for the holidays or starting a new set of traditions, relaxing and catching up with loved ones is always a top priority. That's where your version of the casual uniform comes into play. Laid-back and effortless, the casual uniform consists of your everyday essentials: shearling slides, super-soft slippers, fuzzy knits (we're partial to the Chunky Knit Crewneck), and our upscale update on the sweatsuit are all musts for looking and feeling your best when you're indoors—it's an elevated take on all-day comfort that works anywhere in the world.
Photos by Nicki Sebastian
More Stories