Style
What to Look for in a Summer Sweater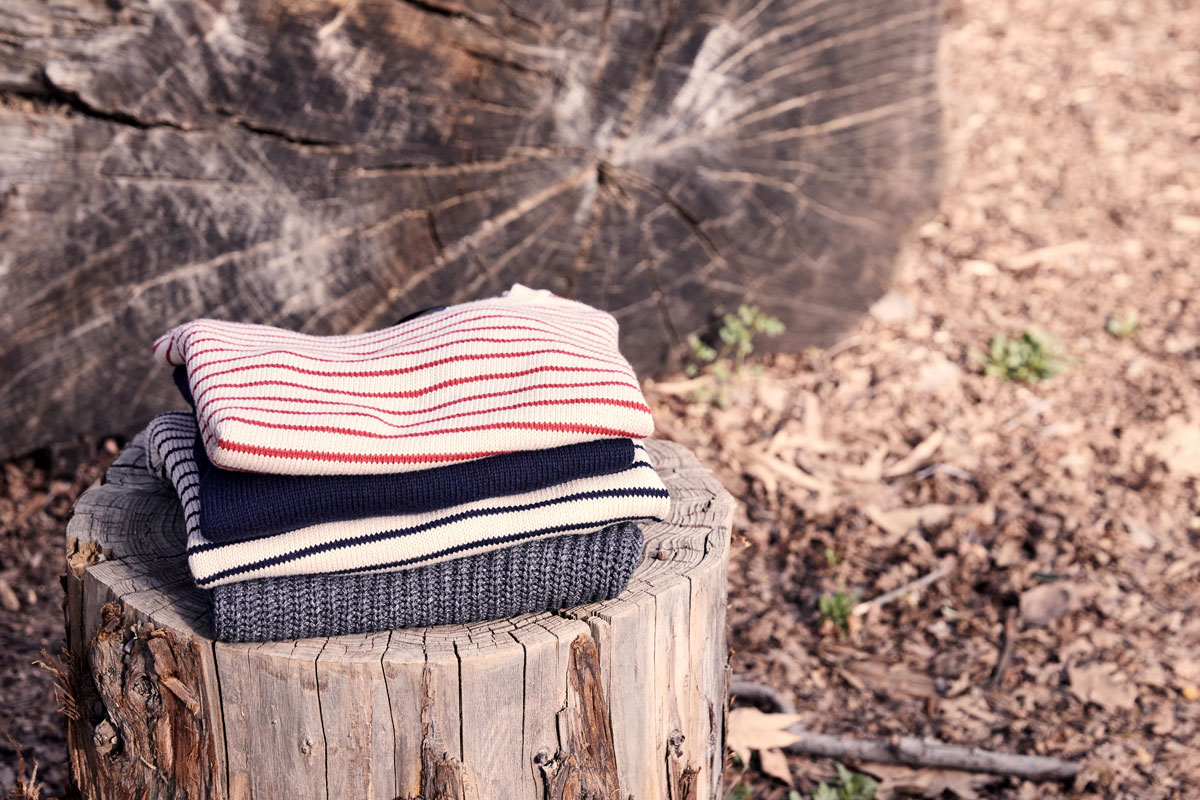 You've probably heard people say that layering is the key to Southern California wardrobe. The temperature can swing from hot to cool several times throughout the day, so layers give you the ability to modify your look in real time. For that reason, and because I love functional pieces that feel like luxury items, knitwear is a big part of my collection every season, including during the summer months. Of course, summer sweaters are their own thing. Crafted from lighter weight cotton, cashmere, and linen, and cut in silhouettes that allow for airflow, they add some warmth without enveloping you the way a cozy fall or winter knit is meant to.
My Summer 2017 collection revolved around the idea of camping trips in California, so knitwear was especially important this season. We designed three key sweater silhouettes to address a few different moods and needs. The boxy cropped crewneck knit is the most versatile of the three and one of our best-selling silhouettes. We designed versions in linen and cotton cashmere and in stripes and solid colors for endless styling possibilities. We even did one with little ties on the sides, which I've been wearing nonstop this summer. I love this detail because it adds something to an outfit without sacrificing functionality—and it lets you show off what you're wearing underneath the knit, whether it's a silk cami or just a great T-shirt.
The other two sweater silhouettes we designed are for cooler nights and mornings, when you want something a bit heavier. One is a military-inspired zip-up cardigan which you can wear over a tank or T-shirt or just on its own. I love the deep v neckline, which is a bit more feminine than a classic crewneck. The other silhouette was a spin on the iconic fleece jacket which we rendered in bold red cashmere. One option zips all the way through while the other has just a half-zip. Both call to mind '70s camping and hiking style and would be perfect for a weekend trip today. 
Whether you're staying on the beach to catch the sunset or getting up early for a quiet walk or ride, there's nothing better than being able to maximize your time outdoors because you've come prepared. I hope you find something here that speaks to your style—and allows you to extend your summer adventures that much longer. XXJKE