Food & Drink
Watermelon Lemonade Sorbet Recipe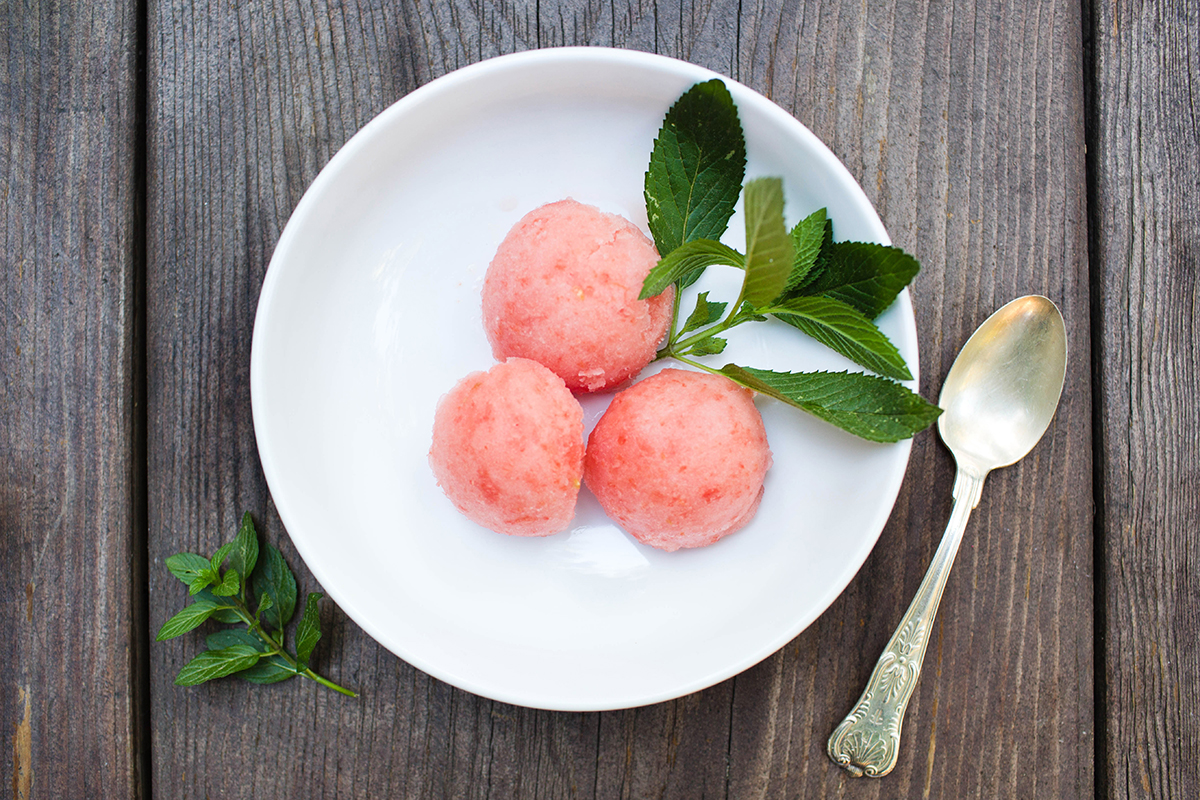 While every bit of the menu for Annie Campbell's watermelon-themed get-together was amazing, one of the summer-perfect highlights was the Watermelon Lemonade Sorbet. Light, refreshing, and just the thing to finish a meal with a range of options too good to pass up, it's a treat I'll surely be making with the kids in the weeks ahead. And, as Annie shared, it's also a versatile one – to change it up, simply substitute with your favorite fruit juices to create different yummy flavors. Her favorites for all things sorbet: the Cuisinart ICE-21 sorbet/ice cream maker, the Zerrol Original Ice Cream Scoop, and must-have cookbook, Jeni's Splendid Ice Creams at Home. XXJKE
Watermelon Lemonade Sorbet Recipe
Recipe
Watermelon Lemonade Sorbet Recipe
Ingredients
4 cup

946 ml

watermelon cubed (about one small watermelon)

1/2 cup

118 ml

lemon juice fresh

1/2 cup

118 ml

sugar

1/4 cup

59 ml

corn syrup light
1/4 tsp lemon zest
Place watermelon in a blender and puree until smooth. Measure 2 1/2 cups of puree and pour into a medium bowl. Save remaining puree for another use.
Combine sugar, corn syrup, lemon juice and lemon zest is a small saucepan and place over medium heat. Bring mixture to a boil and cook until the sugar dissolves (about 2 minutes). Remove from heat. Pour sugar syrup into bowl with watermelon puree and stir to combine.
Pour sorbet base into a gallon ziploc bag and seal tightly. Place the bag in an ice water bath and let stand until base is chilled, approximately 30 minutes. Once chilled, pour into an ice cream maker and freeze according to the manufacturer's instructions. Place parchment over sorbet (to prevent ice crystals) and freeze until firm, at least 4 hours.