Food & Drink
Veggie Chili Recipe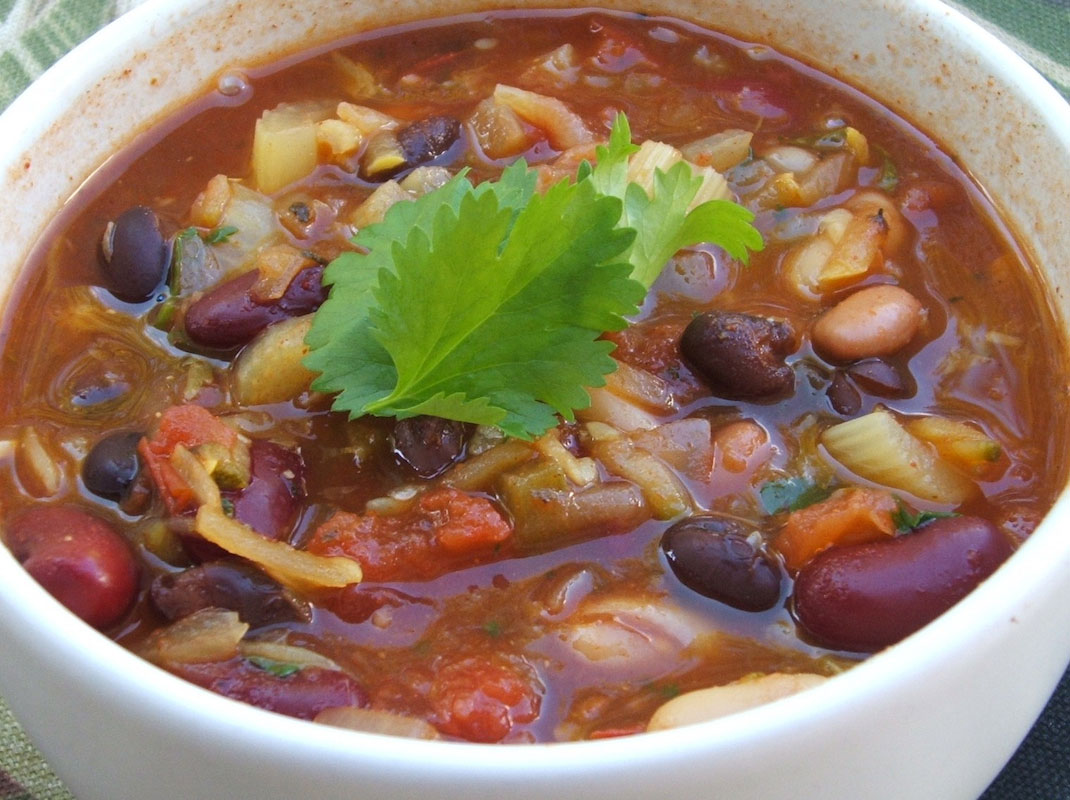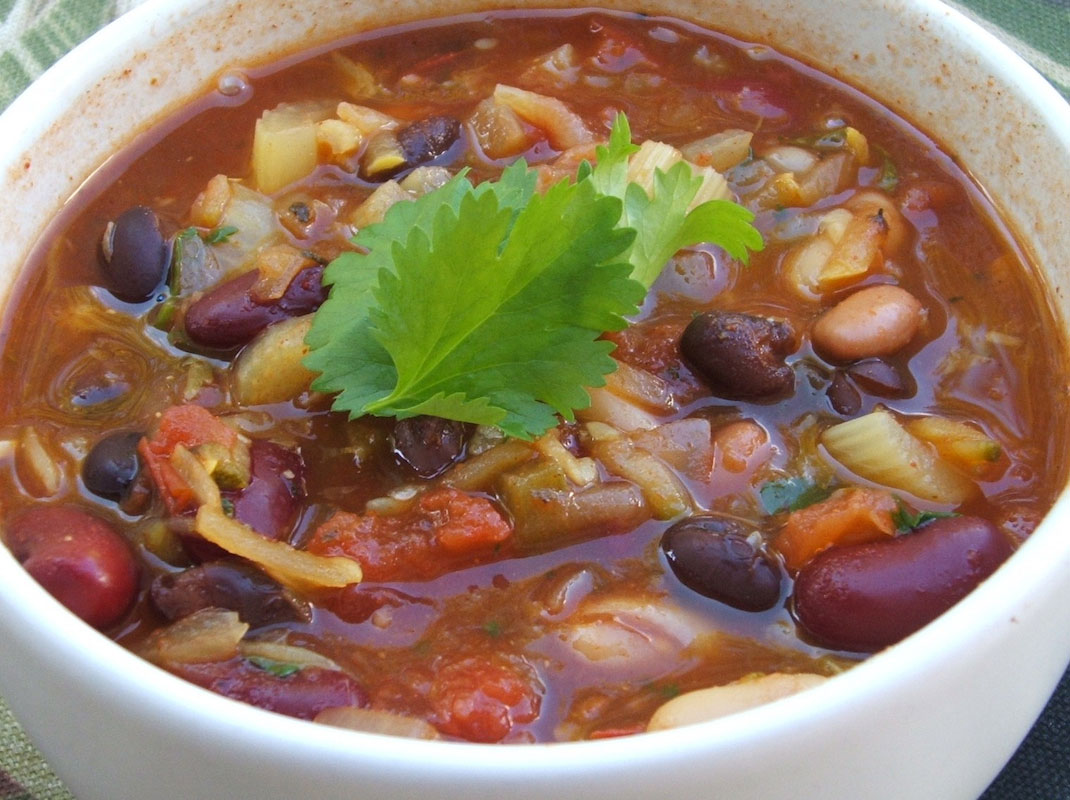 Recipe
Veggie Chili Recipe
Servings: 6
Units:

Course: Sides, Mains
Ingredients
2 tbsp olive oil unrefined, extra-virgin
2 carrot medium, chopped
1 onion large, chopped
1 bell pepper sweet (red, orange or yellow), seeded and chopped
1/2 bunch cheese Swiss chard, stems diced and leaves cut into 1-inch pieces - about 5 cups
1/2 jalapeno chili, seeded (leave the seeds in to make it hotter) and minced
3 cloves garlic large, minced
1 1/2 tsp oregano dried
1 1/2 tsp cumin ground
1 1/2 tsp chili powder
1 jar (or box) tomato plum, whole, crushed and keep the juice or or 2 pounds fresh tomatoes, peeled, seeded and chopped
1 bay leaf
5 cups (or 3 cans) beans cooked (such as red kidney, pinto or black), drained and rinsed (15 ounces each)

2 1/2 cup

591 ml

water or vegetable stock
2-3 tsp salt sea salt (I use 3 tsp)
1/4 tsp pepper freshly ground
1 1/2 tbsp cilantro chopped, fresh, plus extra for garnish (optional)
avocado cubed (for garnish)
lime wedges (for garnish)
Heat oil in a large pot over medium heat. Add carrots, onion, bell pepper, chard stems, jalapeno and garlic and cook until softened, about ten minutes. Add oregano, cumin and chili powder and cook, stirring constantly for two minutes.
Add tomatoes with the juice, bay leaf, beans, water, salt and pepper. Bring to a simmer. Cover and reduce heat to low. Simmer for one hour.
Discard the bay leaf. Add the Swiss chard leaves and cook, uncovered, until mixture has thickened slightly, about 20 minutes. Stir in chopped cilantro. Serve with cooked brown rice, millet or quinoa.