Food & Drink
Vegan Chickpea Tortilla Nachos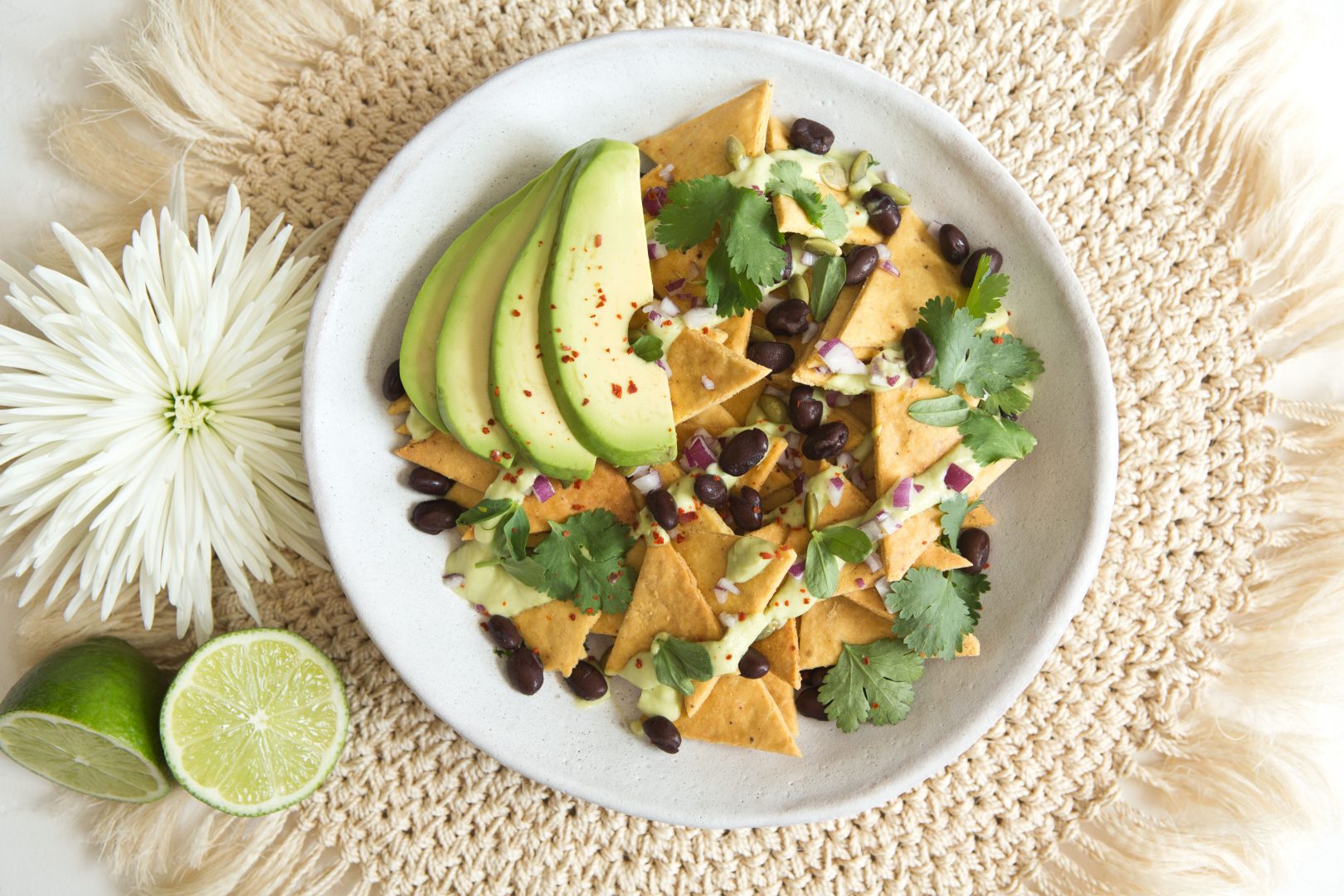 It's always exciting to discover a healthy dish that satisfies a craving. Nachos are a guilty pleasure for many people, but thanks to this wonderful recipe I've realized they don't have to be. This ingenious dish begins with homemade chickpea tortilla chips, which are actually fairly simple to make and can be baked in large quantities and kept up to two weeks. As for the toppings, they're also guiltless. I love that this recipe is totally vegan, down to the delicious and bright avocado cilantro crema. I hope you enjoy my new favorite summer snack! XXJKE 
Photos: Sarah Elliott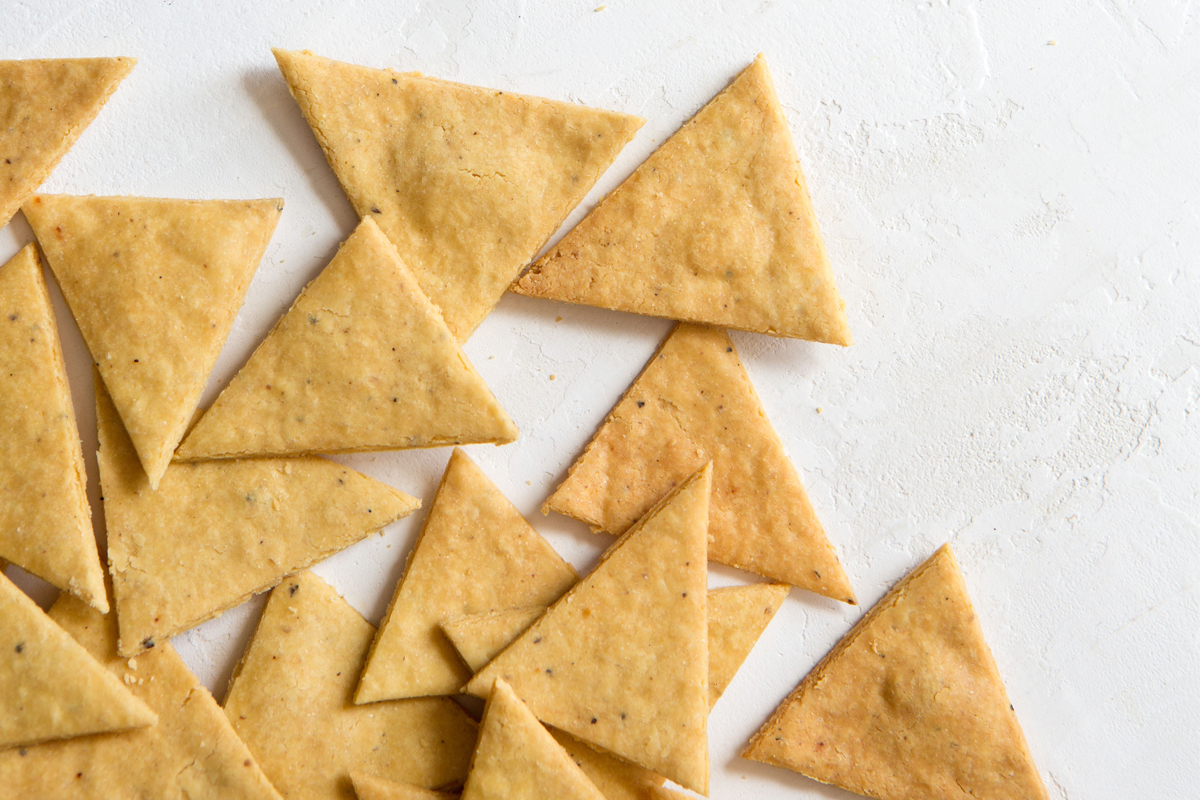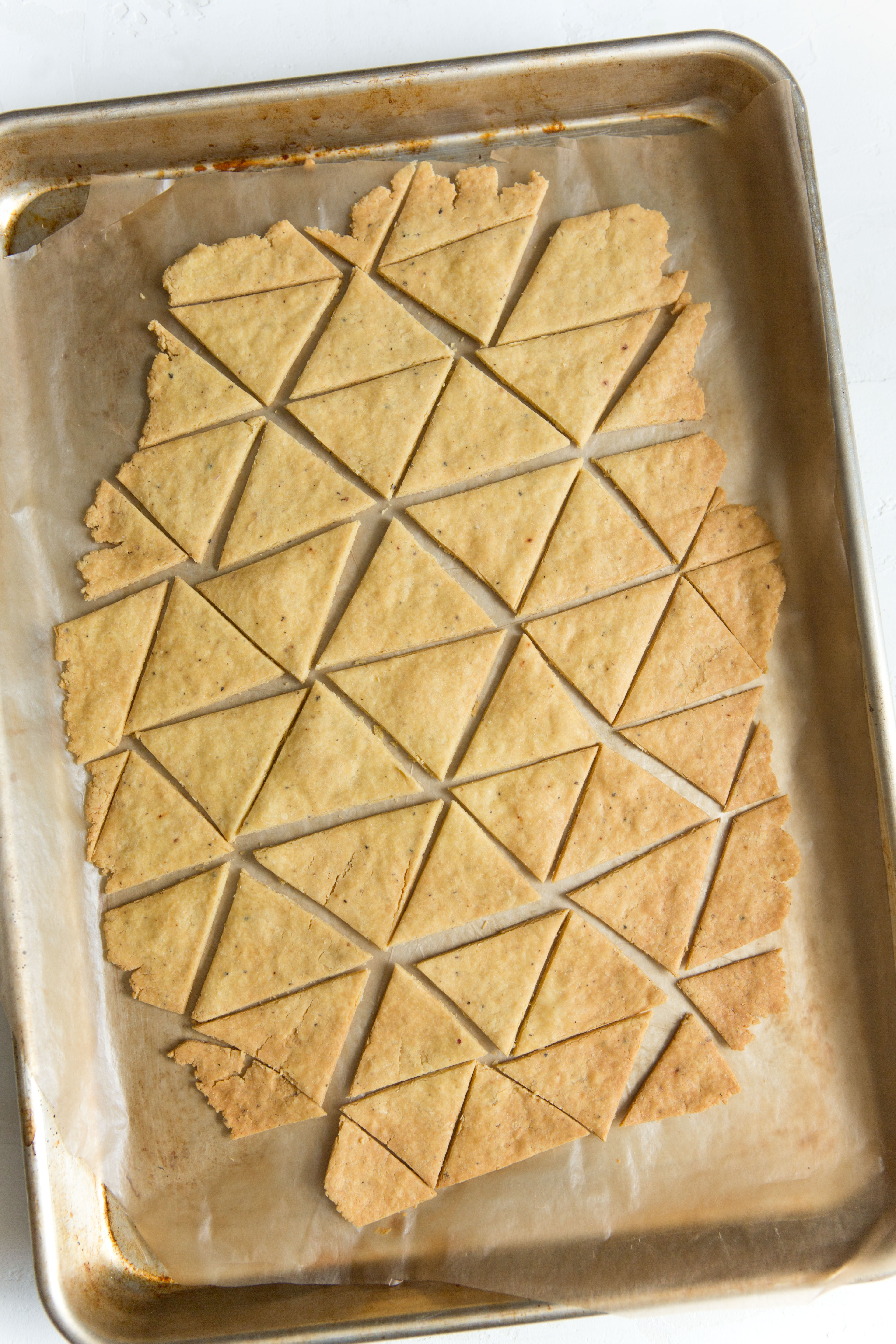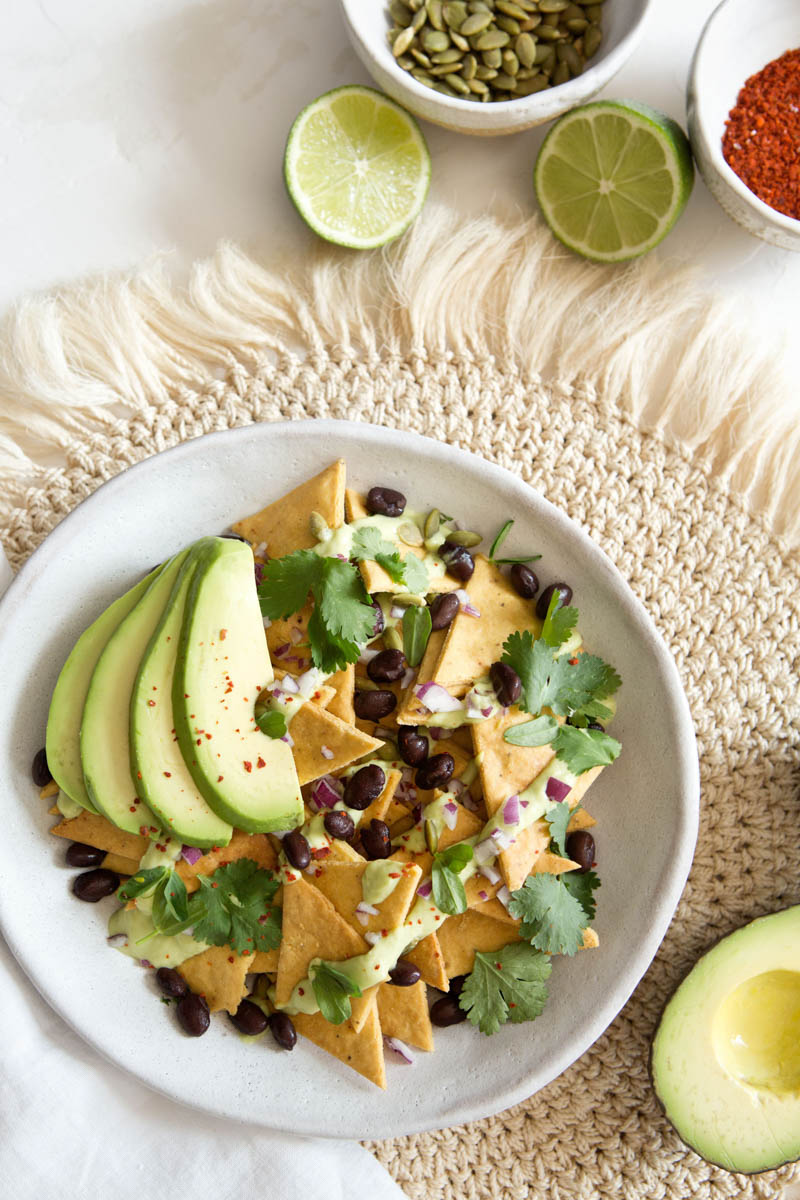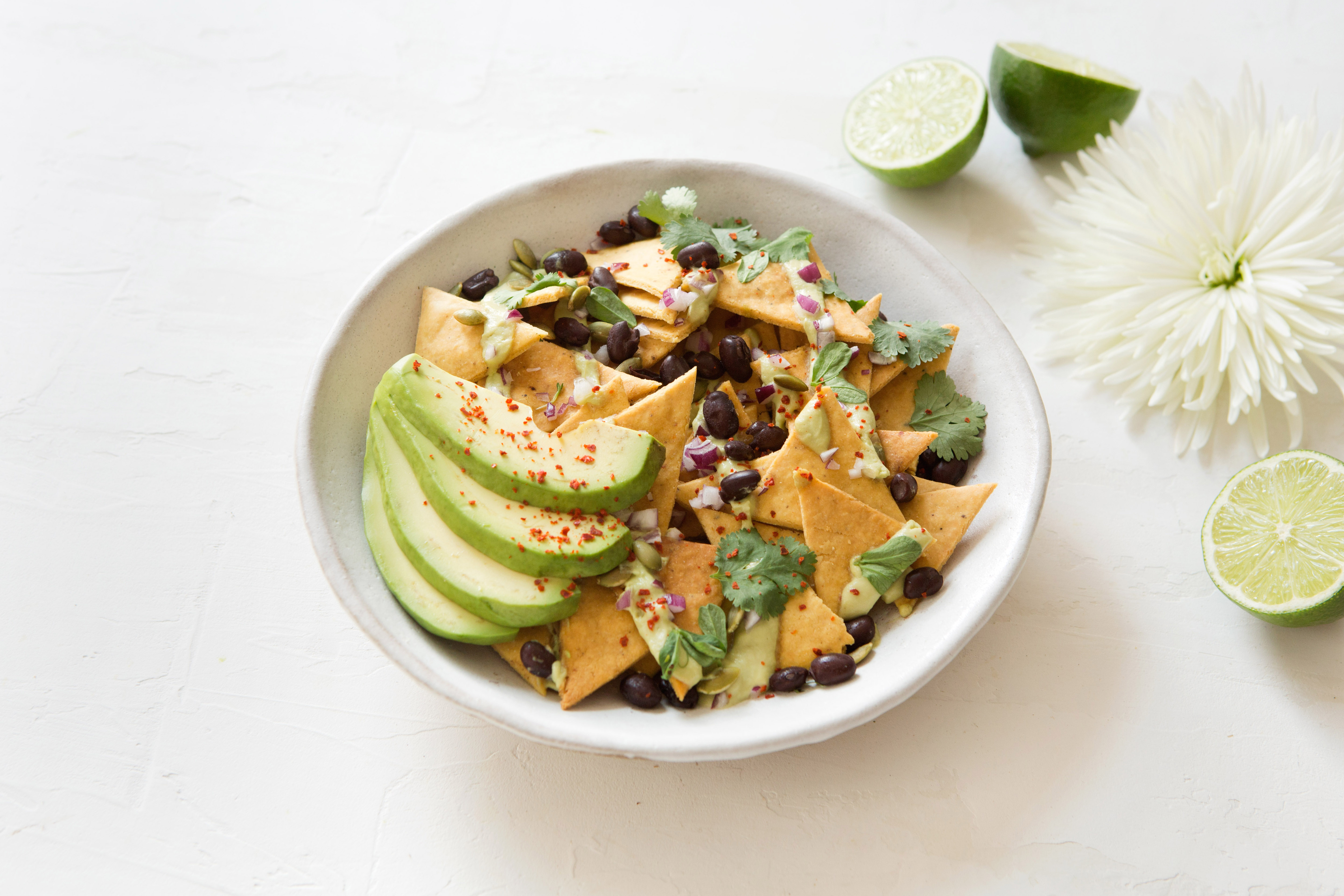 Chickpea Tortilla Nachos Recipe
Recipe
Chickpea Tortilla Nachos Recipe
Servings: 4 people
Units:

Course: Mains
Cuisine: Mexican
Ingredients for the For Chickpea Tortilla Chips:
2 cup

473 ml

chickpea flour
1 1/2 teaspoon fine sea salt
1 teaspoon freshly cracked pepper
1 teaspoon baking powder

1/4 cup

59 ml

coconut oil melted
4-6 tablespoons warm water
Ingredients for the Avocado Cilantro Crema:
1 small clove garlic
2 large avocados ripe
2 tablespoons lime juice freshly squeezed
2 pinches fine sea salt
1 pinch ground cayenne pepper if desired
1 teaspoon pure maple syrup
3 tablespoons cilantro leaves minced
Ingredients for the For Nachos with Chickpea Tortilla Chips
1 batch ChickpeaTortilla Chips about 50 chips
1 batch Avocado Cilantro Crema

1 1/2 cup

355 ml

black beans about 1 can
1 tablespoon cold-pressed olive oil
1 lime divided
1/2 avocado ripe
1/2 small red onion
2 tablespoon pumpkin seeds
sprouts of your choice
handful cilantro
crushed chili flakes for garnish
For the chickpea tortilla chips:
Sift the chickpea flour, salt, pepper and baking powder into a large mixing bowl. Add the coconut oil and mix with your hands until the dough is crumbly. Add ¼ cup / 60ml warm water and stir until the dough comes together. If the dough is not sticking together add more water, a teaspoon at a time, until it does. Do not overwork the dough.
Preheat oven to 350°F / 175°C.
Place the ball of dough onto a sheet of baking paper and flatten into a rough disc. Place another sheet of baking paper on top of the dough and using a rolling pin, roll out as thin as possible – I cannot emphasize this enough (if you don't have large baking sheets, it may help to divide the dough in half and work in two batches). The thinner the dough, the lighter and crispier your chips will be. Remove the top layer of baking paper and score the dough into triangles. Slide the baking paper and dough onto a baking sheet and place in the oven. Bake for 10-13 minutes until the chips are golden around the edges.
Enjoy chips warm on a nacho plate, or once completely cool, transfer them to an airtight container where they will keep for up to two weeks.
Combine the black beans with the olive oil and the juice of half a lime. Stir and season to taste. Mince the red onion.
In a dry skillet over medium heat, toast pumpkin seeds stirring often, until they are fragrant, about 3-5 minutes. Remove form heat, let cool, and roughly chop or pound in a mortar and pestle (optional).
Place about one quarter of the chips on a plate. Top with the black beans, a few dollops of crema, a sprinkling of onion, pumpkin seeds, sprouts and cilantro. Repeat with another three layers of chips and toppings until you have used everything up. Garnish with half an avocado, sliced, a squeeze of half a lime and a sprinkling of crushed chili flakes. Devour immediately, rejoice!
For the avocado cilantro crema:
Place the clove of garlic in the food processor and pulse to mince.
Cut avocados in half, remove the pit and scoop the flesh into the food processor. Add the lime juice, salt, cayenne, maple syrup and blend on high until smooth. Add water to thin as needed, and blend. Next add the cilantro leaves and pulse just until combined. Season to taste, adding more salt or lime juice as desired. Store leftovers in an airtight glass container in the fridge for up to three days (however, fresh is best).