Entertaining
Two Hearty and Healthful Fall Pie Recipes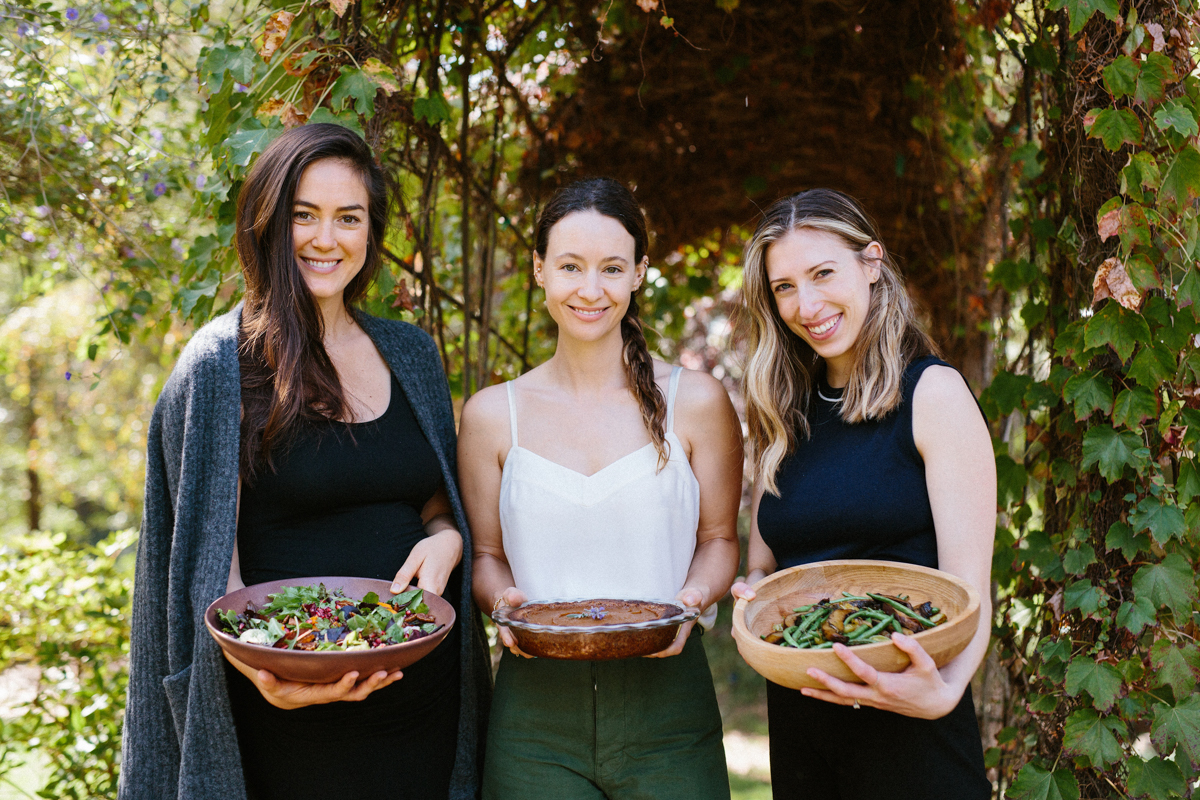 A few months ago, nutritionist Shira Lenchewski and Sweet Laurel Bakery's Laurel Gallucci helped me put together healthier recipes for summer BBQs and this month they've given another common gathering a lighter culinary twist: the pre-Thanksgiving lunch. Their nutritious and nourishing take on turkey pot pie and pumpkin pie allow you to enjoy all of the deliciousness of a fall meal with friends, without trading off when it comes to your health. 
The pot pie is grain-free, gluten-free, and dairy-free, utilizing coconut milk and hazelnut flour in place of the traditional baking go-tos. Served with roasted vegetables and a sweet potato and arugula salad, it is the perfect fall lunch; warming and hearty without feeling heavy. Which means there's plenty of room for dessert! Shira, Laurel, and I set up a picnic area for this portion of our gathering (see yesterday's post for more on that) where we enjoyed a paleo pumpkin pie that I think beats the real thing. The crust is made with raw pecans and dates, which add great flavor without getting in the way of the pumpkin and spices. Get the recipe below! XXJKE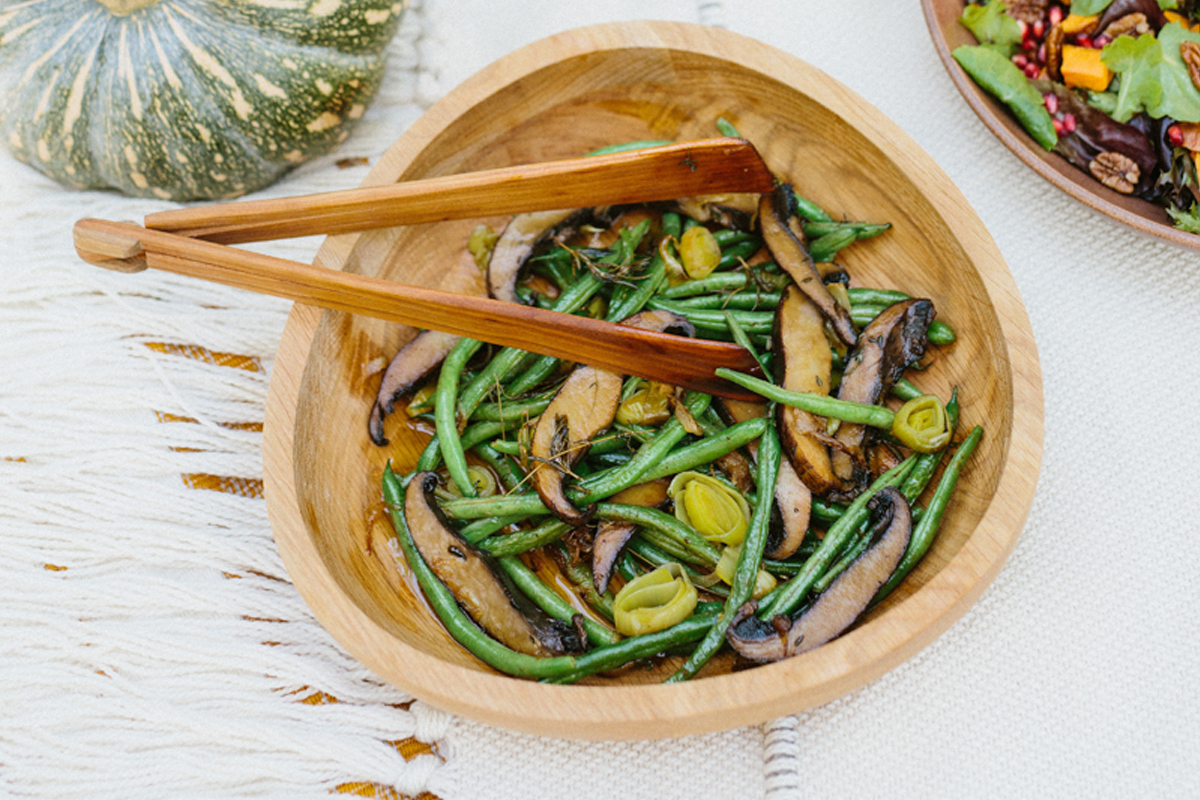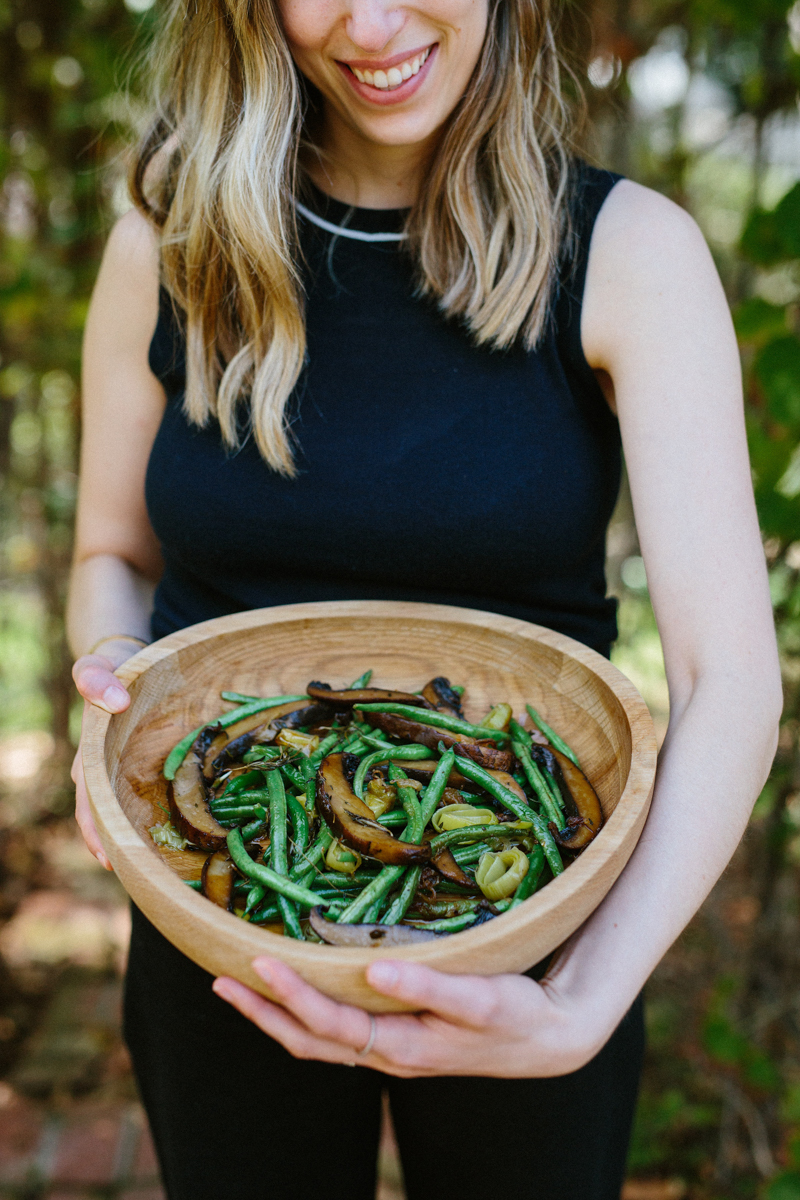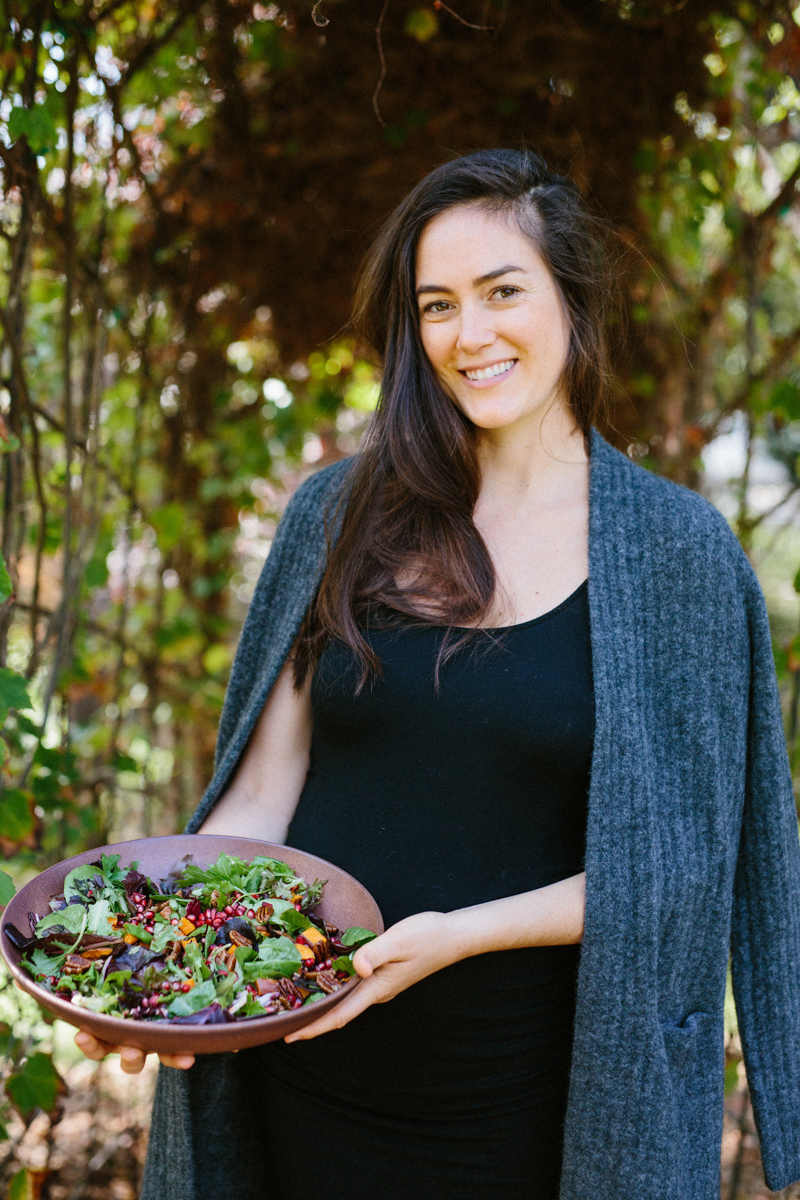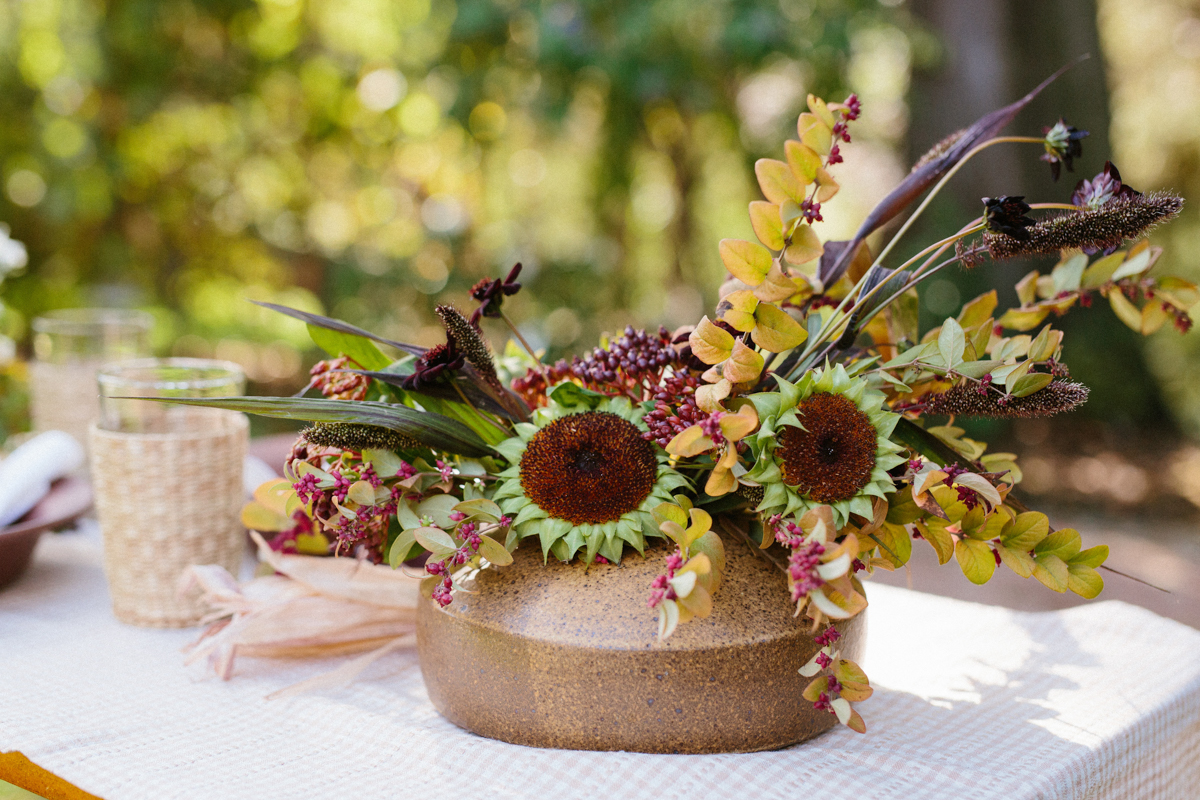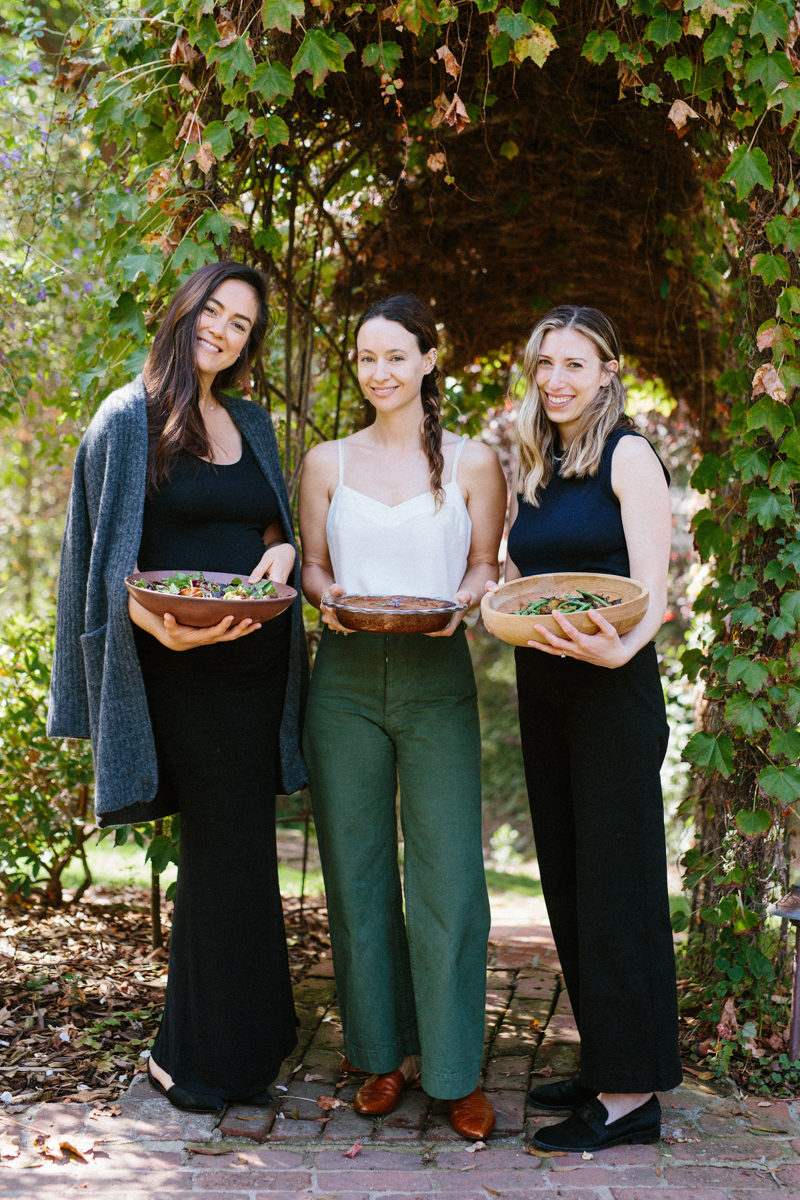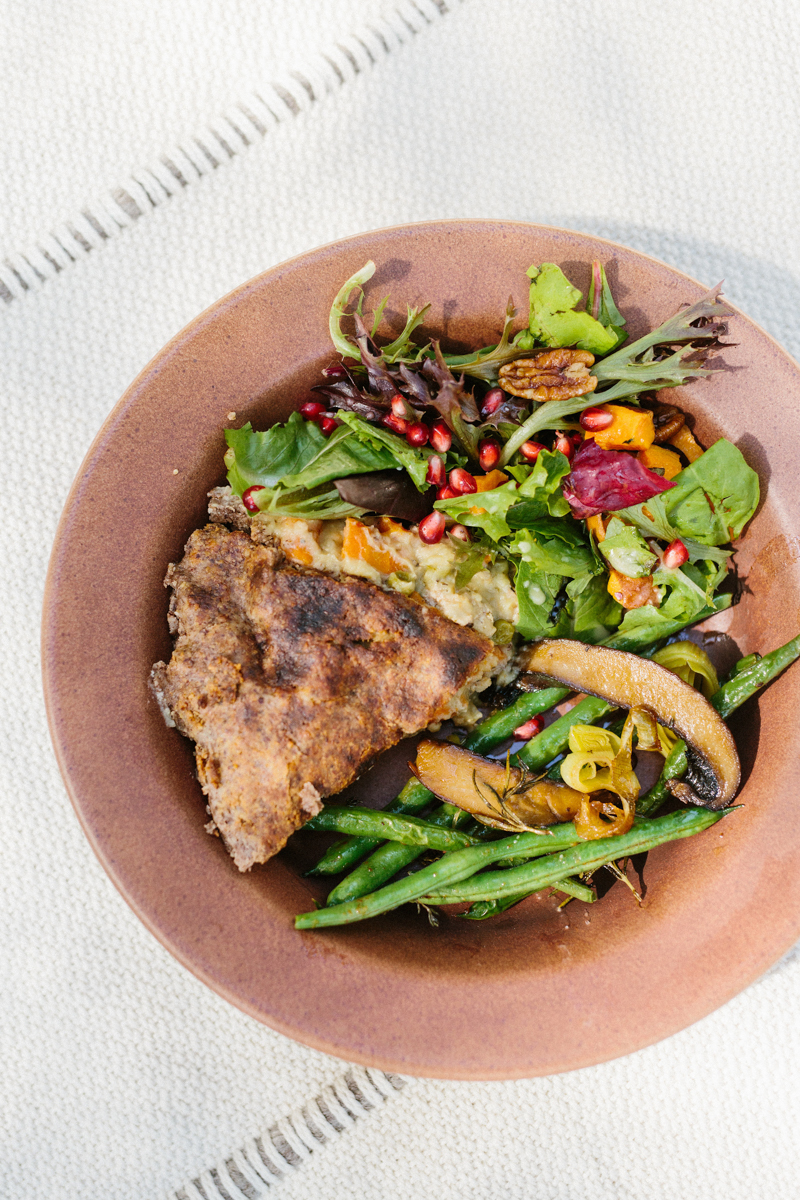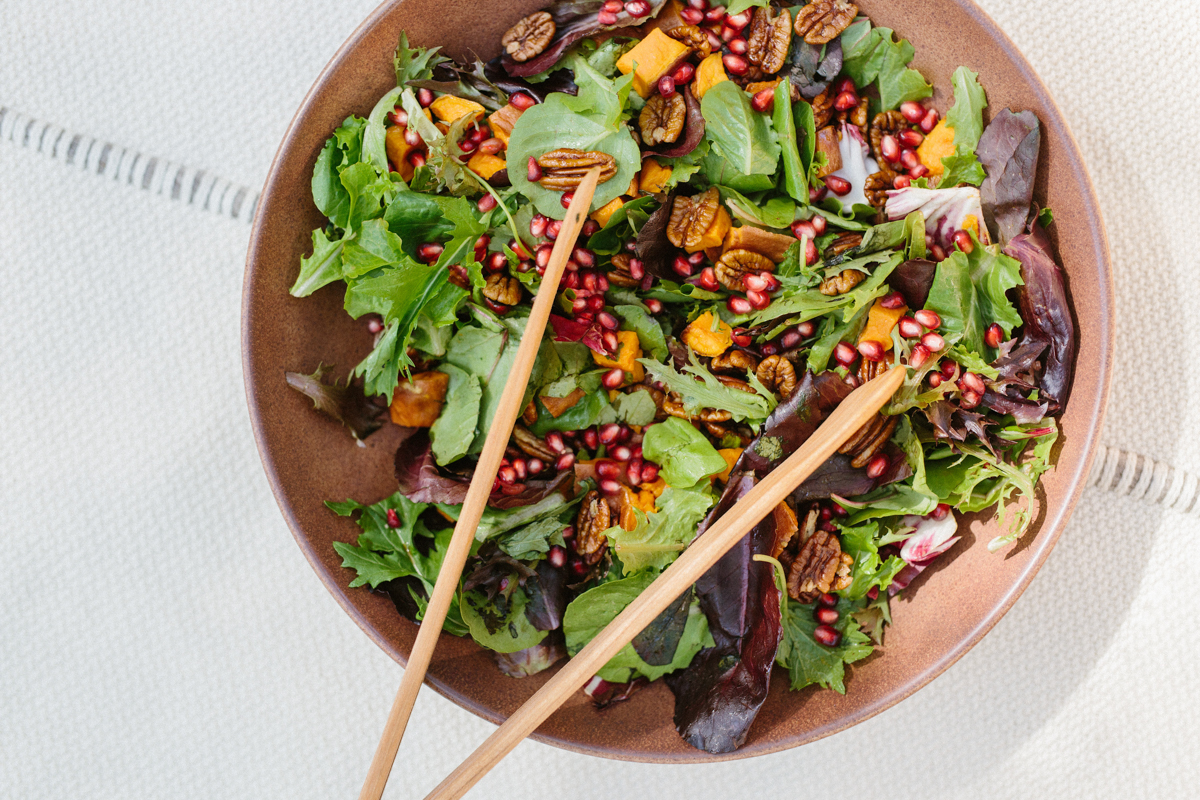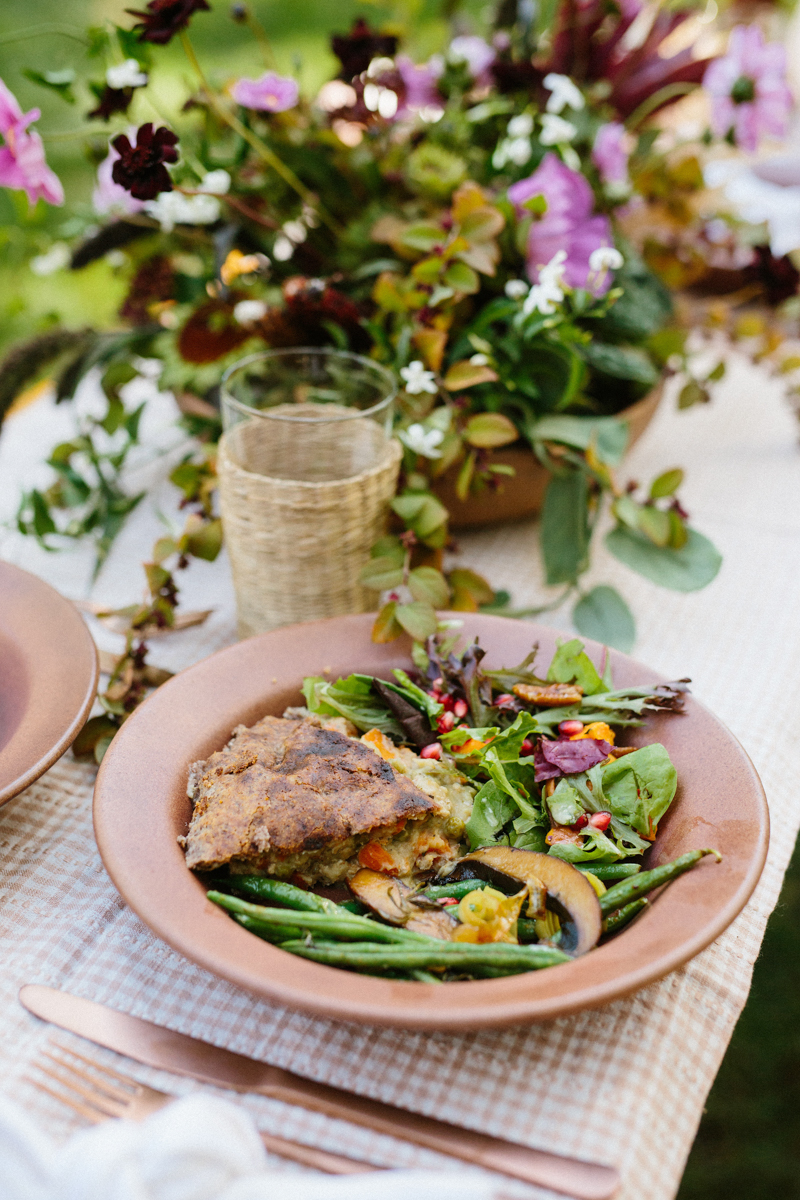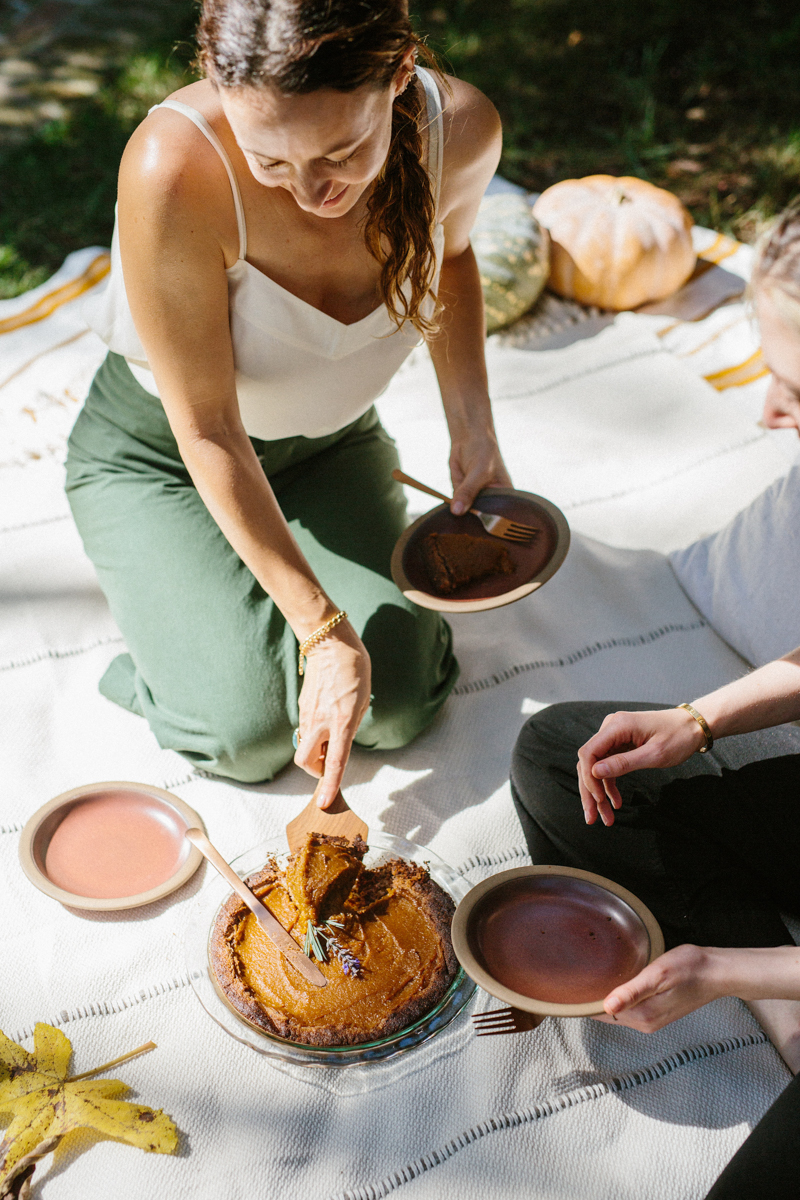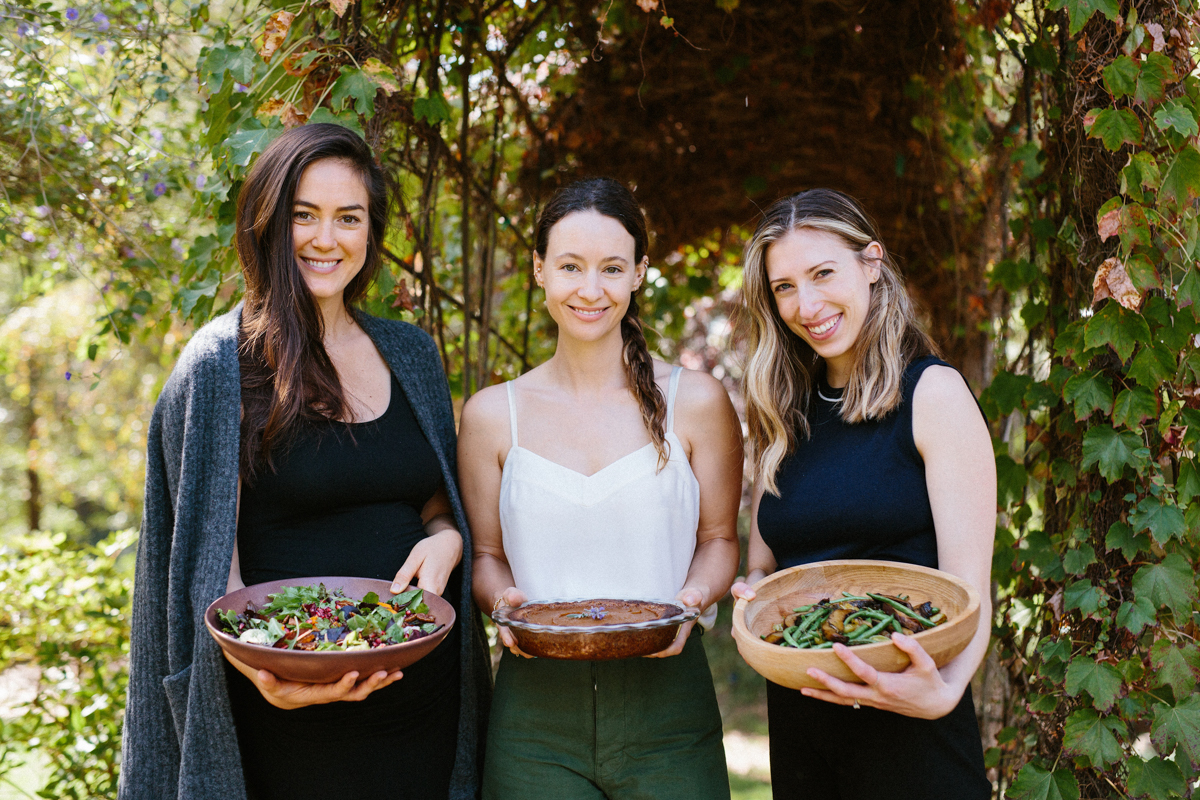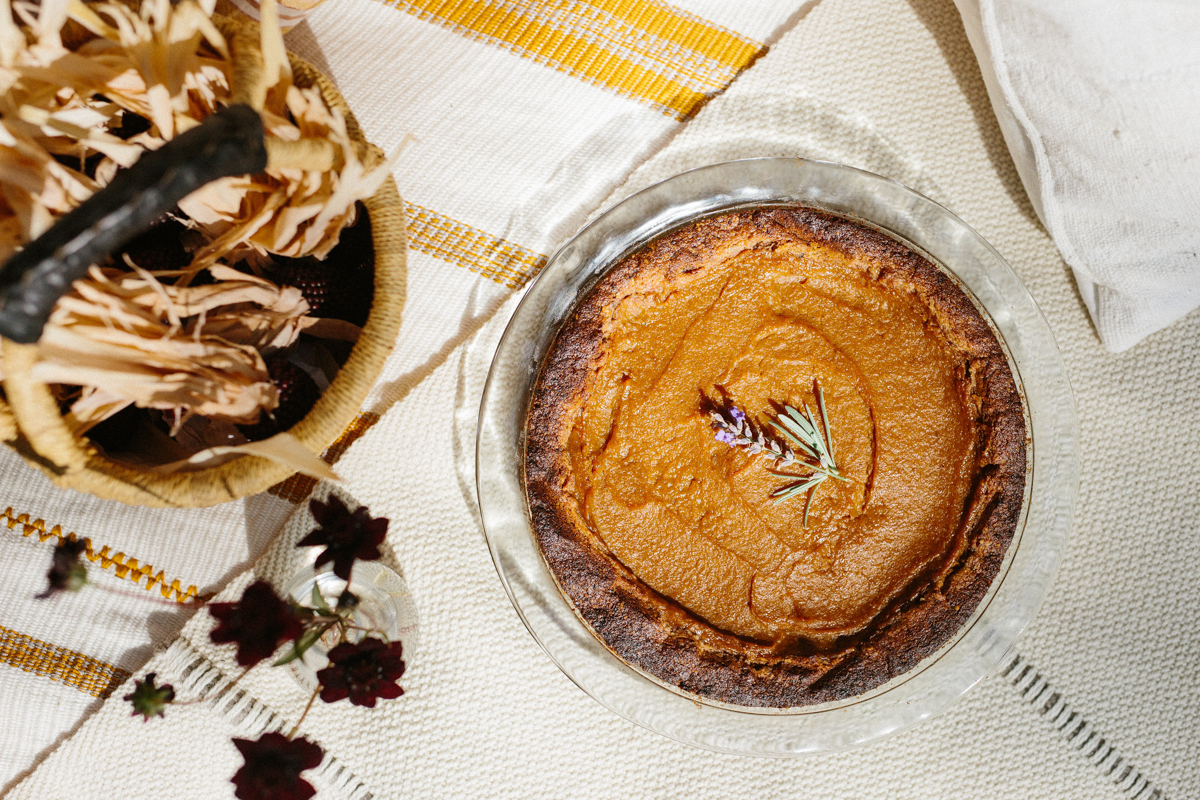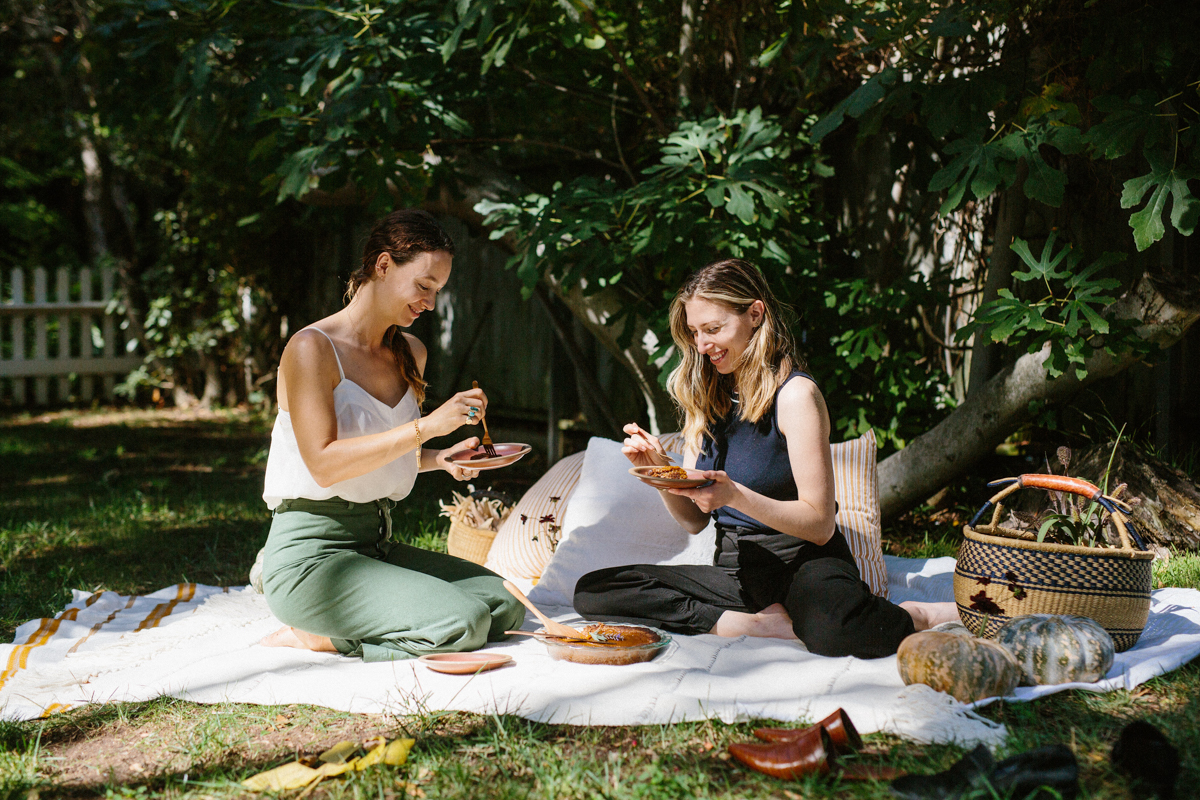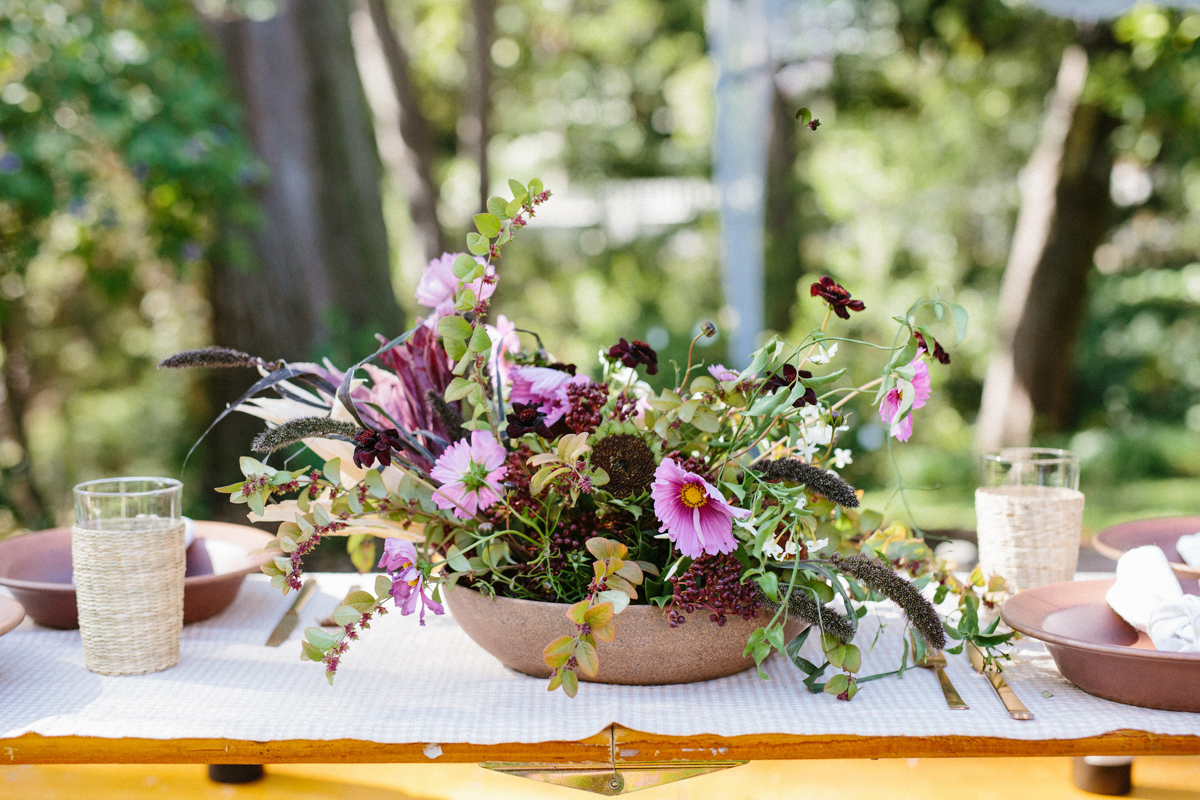 Shira's Paleo Pumpkin Pie
Recipe
Shira's Paleo Pumpkin Pie
Units:

Course: Desserts
Cuisine: American
Ingredients for the Crust:
3 cup

710 ml

pecans raw, unsalted
7 tablespoons ghee unsalted
12 dates pitted
1 pinch sea salt or to taste
Ingredients for the Filling:
3 cup

710 ml

pumpkin puree

1/2 cup

118 ml

maple syrup
3 tablespoons psyllium husk (plus 6 tablespoons of water, whisked until gelatinous), or 3 eggs
2 tablespoons cinnamon
1/4 teaspoon ground ginger
1/4 teaspoon nutmeg
1/4 teaspoon ground all spice
1/4 teaspoon ground cloves
1 pinch sea salt or to taste
Preheat oven to 350. Place the pecans, ghee, and dates in a food processor or high-speed blender and pulse until a fully combined paste forms. Add sea salt to taste.
Transfer to a 9-inch pie plate. Press the dough evenly from the center up through the sides. Set aside.
Place the pumpkin purée, maple syrup, psyllium husk mixture or eggs, and spices into a food processor and pulse until smooth and fully combined.
Add sea salt to taste. Place in the pie dish. Cover the crust to prevent burning (I like using silicone protectors, but aluminum foil works too). Bake for 50 minutes or until firm to the touch. Cool for one hour before serving. Enjoy!