Living
Topanga Canyon: A Getaway Guide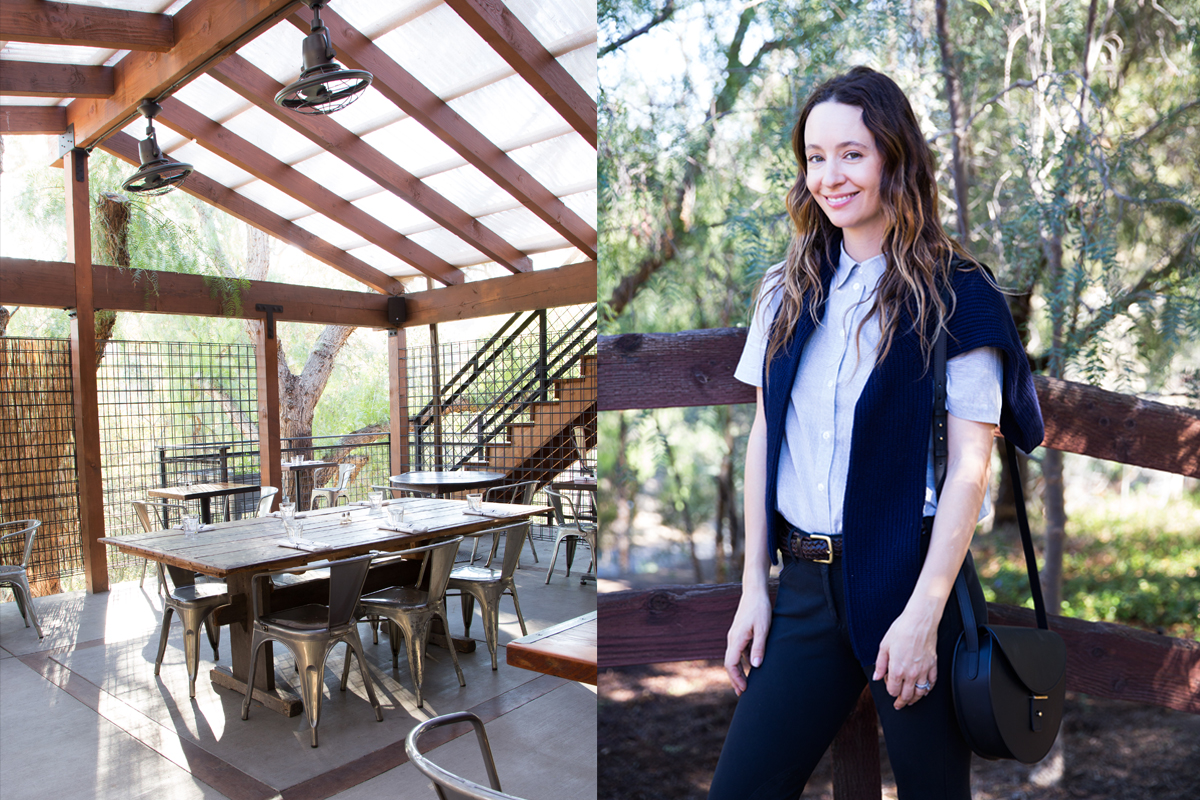 One of the best things about Los Angeles is that each of its many neighborhoods has a completely distinct personality. I've found that to be especially true in Topanga Canyon, an artistic, magical enclave of the Santa Monica Mountains that almost feels like a time warp to the '70s. I grew up riding horses with my mom in Topanga, and now I take my daughter, Ripley, to do the same. 
Topanga is a hidden gem that's always inspired me, and it influenced my new spring collection a great deal. In fact, we used it as a backdrop for our just-released catalogue. While we were shooting, I felt inspired to share some of my favorite authentic Topanga destinations. Locals Julie Morris and Carly Jo Morgan also helped curate this guide. Just a 20-minute drive from Santa Monica, it's the perfect place for an inspiring day trip. XXJKE 
SHOP
Jalan Jalan Imports – This shop is truly the only of its kind in LA. For one, it's mostly outdoors, sitting beside a natural waterfall known as Owl Falls. And it stocks incredibly unique imported pieces from Bali. Think rugs, Buddhist statues, hand-carved wood furniture and other home design elements.
Hidden Treasures – Everyone's favorite vintage store, which truly is brimming with hidden treasures. The funky exterior gives a peek of what's inside: hats, boots, jewelry and other canyon-ready finds.
DINE
Inn of the Seventh Ray – With fountains, bistro lights, delicate flowers, shady trees and a serene babbling creek, this is one of Southern California's most romantic destinations. The menu is filled with seasonal, organic dishes and is frequently the site of weddings and engagements. 
Cafe Mimosa – Topanga denizens would tell you to Cafe Mimosa is the place for your morning coffee. Along with hot beverages, the quaint shop also offers homemade French pastries, vegan treats, fresh lunch fare and imported gifts.
The Topanga Table – Using local, organic, and sustainable ingredients, this restaurant is ideal for brunch and lunch. Its indoor/outdoor setting perfectly blends Topanga's rustic charm with modern design.
SPECIALTY  
Topanga Library – A must-see for the stunning architecture and artwork. Topanga's public library is LEED-certified and green, with plenty of tranquil spaces to relax and soak up nature.
Canyon Gourmet – Tucked away in the beautiful canyon, this is a fantastic and chic gourmet market where the helpful staff can help you select wine, fine foods, cheeses and artisan chocolate perfect for a picnic. 
HIKE 
Red Rock Hike – This might be the prettiest hike in Topanga Canyon. Fascinating sandstone rock formations change range from white to bricky red as you ascend the trail. 
Eagle Rock – An incredible destination within the Topanga State Park system that's reached by climbing through rolling hills, imposing oak trees and wildflowers. The summit is actually a giant boulder, with 360-degree views of LA's mountains, valley and ocean. 
Tuna Canyon Labyrinth – Only in Topanga will you find an ocean-view hike that culminates in a magical stone labyrinth.
Photos: Brittany Wood