Food & Drink
To Win Over a Crowd, Bake This Summer Stone Fruit Tart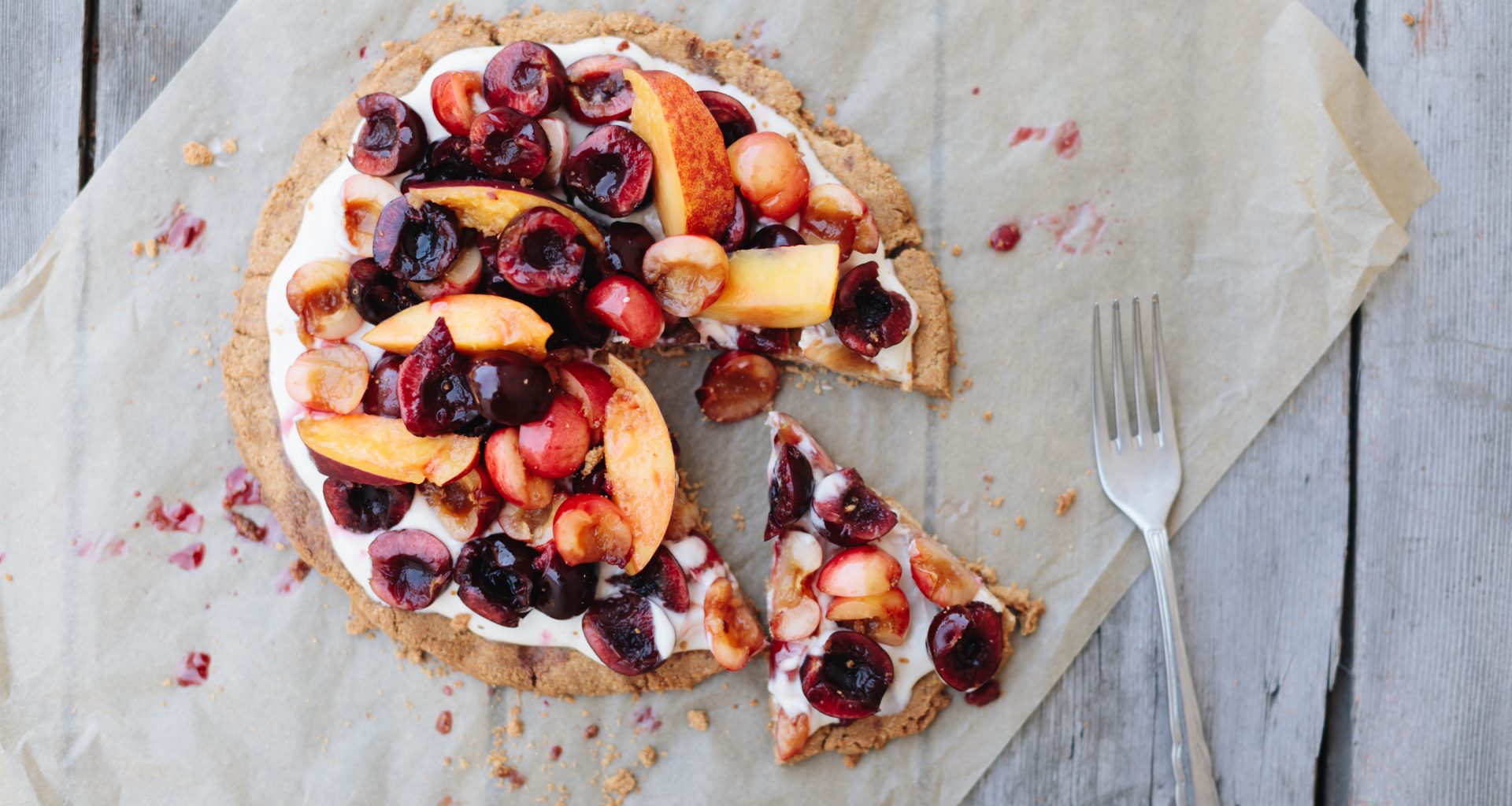 Around this time of year is when peaches, cherries, apricots and nectarines are in their very prime, and this summer, we're chasing every opportunity to enjoy these versatile, delicious stone fruits. Pamela Salzman shared her recipe for a Summer Stone Fruit Tart, a sweet treat with a healthful twist in the form of alternative-milk cream cheese, almond flour, and coconut oil in place of butter.

A note from Pamela: The possibilities are endless when it comes to toppings. You can use any seasonal fruit and an array of other toppings such as toasted seeds, chopped nuts, toasted coconut flakes, hemp seeds, or edible flowers. Instead of sweetened cream cheese you can use melted dark chocolate, nut butters, mascarpone cheese, coconut whipped cream or ricotta. You could even try using savory ingredients to compliment the fruit such as basil, lemon zest, balsamic vinegar or ginger.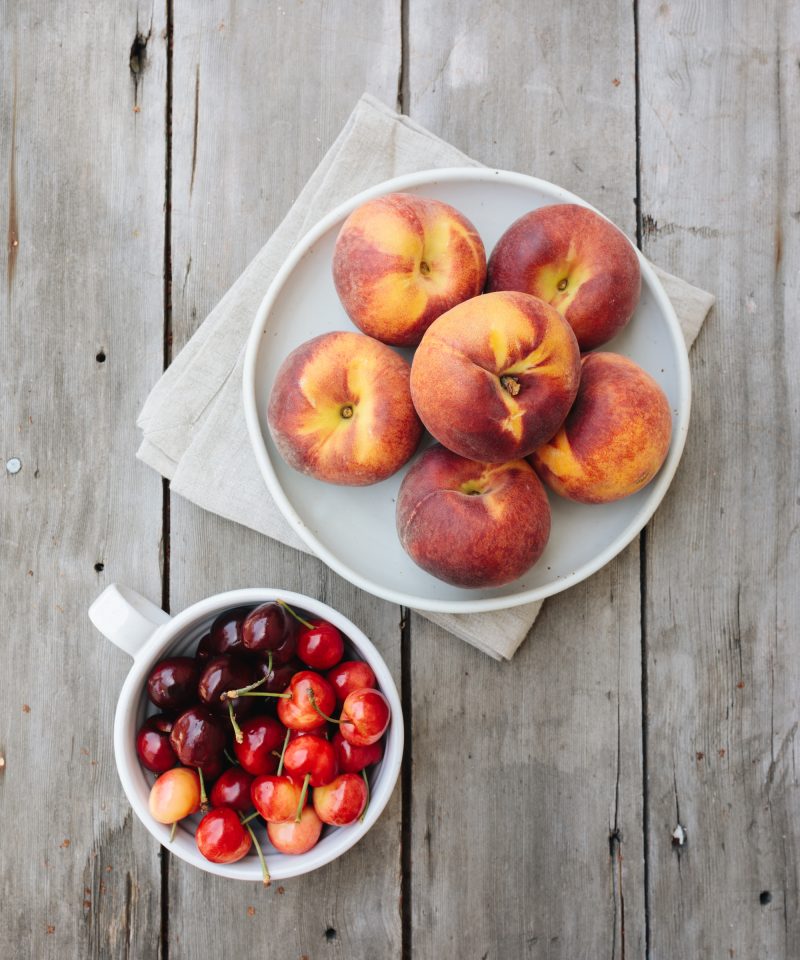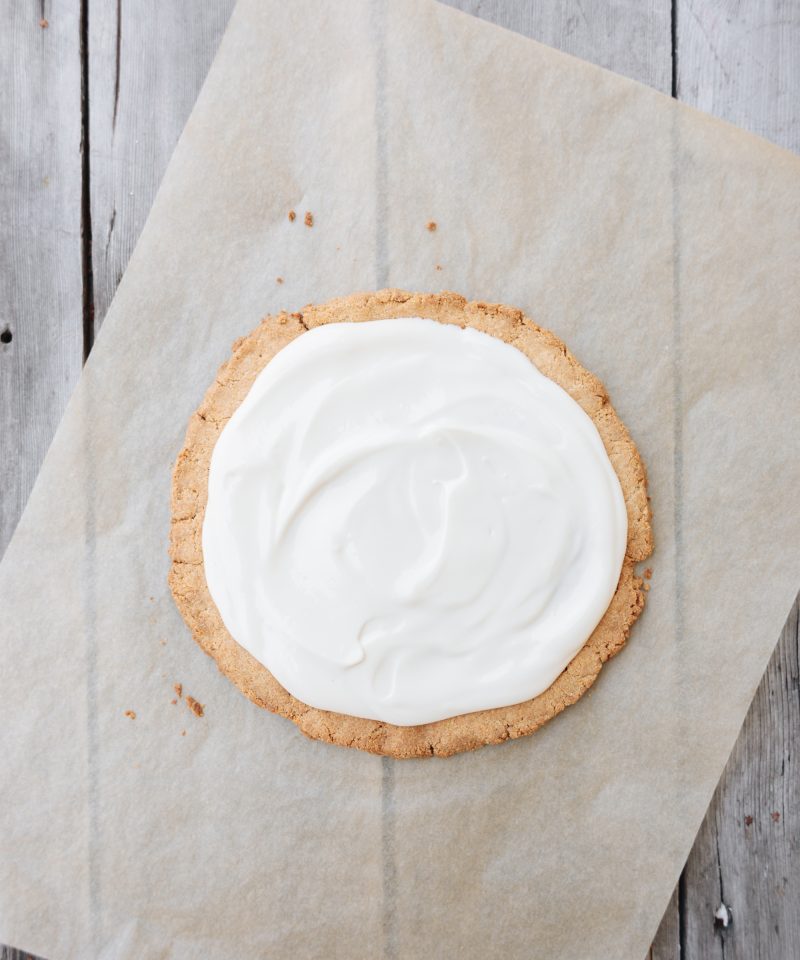 Recipe
Summer Stone Fruit Tart
Ingredients for the The Crust
2 cup

473 ml

blanched fine almond flour
1/4 teaspoon sea salt
1/4 teaspoon baking soda
2 teaspoons pure vanilla extract
1 1/2 tablespoons unrefined coconut oil melted
3 tablespoons pure maple syrup
Ingredients for the The Topping
8 oz

227 g

almond milk cream cheese room temperature (Kite Hill is our preferred brand), dairy cream cheese or Greek yogurt can be used here as well
3 tablespoons Grade A maple syrup
1/2 teaspoon pure vanilla extract
1 ripe peach pitted and sliced

3 cup

710 ml

cherries pitted and halved (we used a mix of Rainier and Bing)
For the crust:
Preheat the oven to 350° and line a baking sheet with unbleached parchment paper.
Combine the almond flour, salt, baking soda, vanilla, coconut oil and maple syrup in a medium bowl with a wooden spoon and use your hands to form a ball of dough.
Place the dough on the baking sheet and flatten out with your hands or the bottom of a measuring cup to make a 9-inch circle.
Bake for 15-20 minutes, or until lightly golden brown and slightly puffed. Allow to cool.
For the topping:
In the bowl of a mixer, beat the cream cheese, maple syrup and vanilla until light and fluffy, about 1-2 minutes. Spread onto the cooled crust.
Top with fresh fruit, slice, and serve.