Food & Drink
The Well Woman's Banana Buckwheat Bread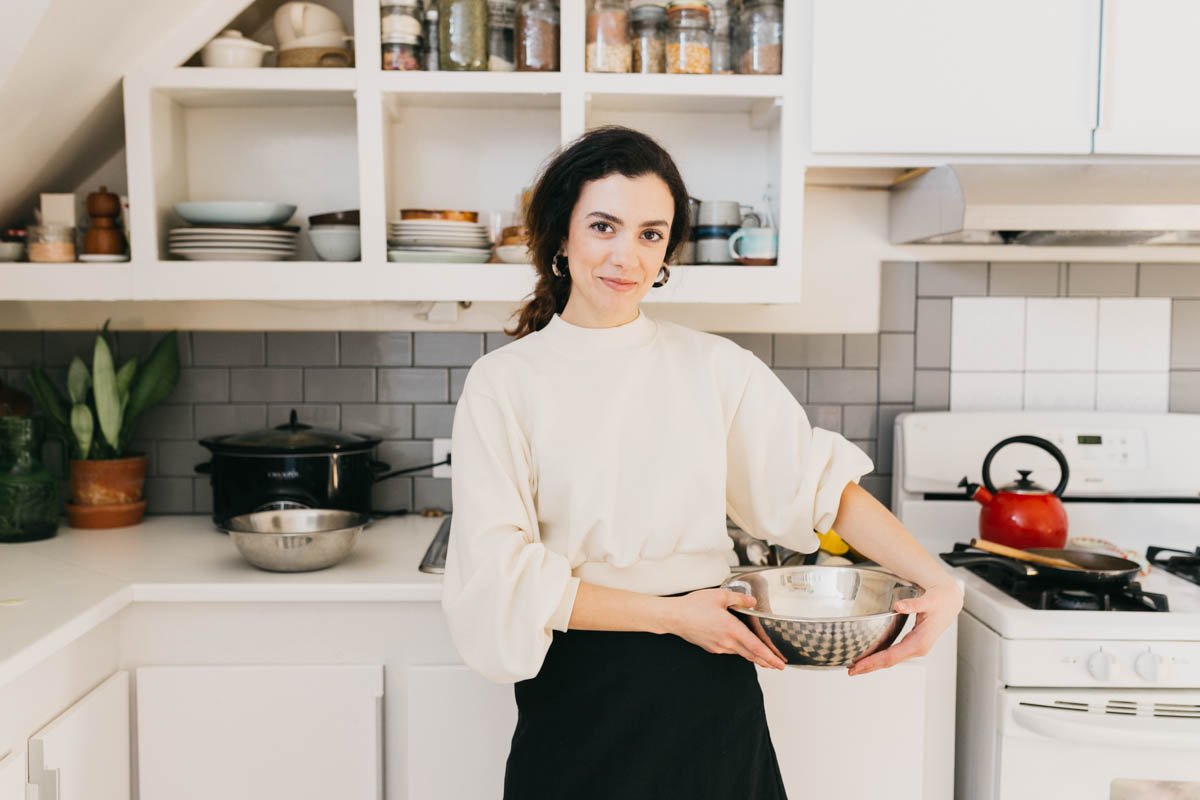 Tonya Papanikolov is the mind behind The Well Woman, a community resource for modern, holistic wellness. Through her blog, workshops, and consultations, Tonya educates and inspires those who seek healing through nourishing foods, ritual, and self-care. Currently studying under Matthew Kenney's tutelage at vegan culinary school PLANTLAB, Tonya is focused on bringing her passions to life. We're of the same mind that food should be healing, but that doesn't mean it has to taste medicinal. Case in point: this Well Woman recipe for banana buckwheat bread. This is a great way to put ripe bananas to use, and subbing in coconut oil and almond flour for traditional baking ingredients like processed oils or white flour makes this treat delicious and nutritious. XXJKE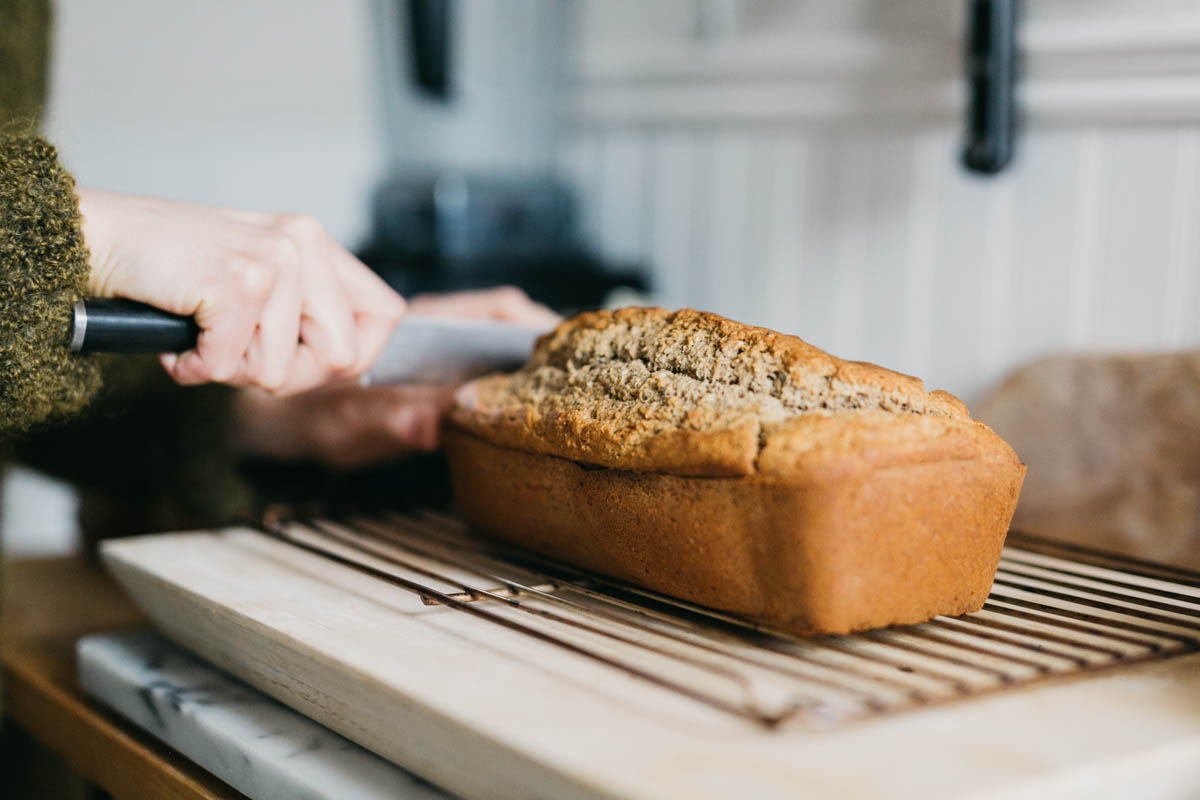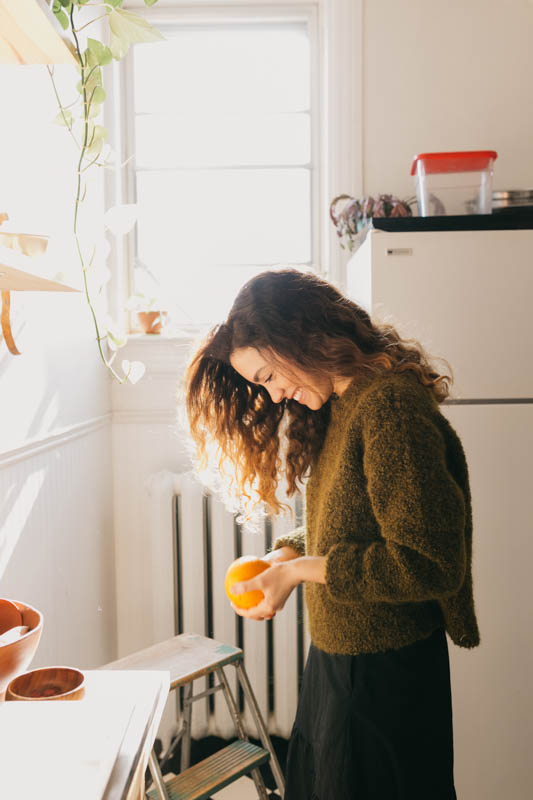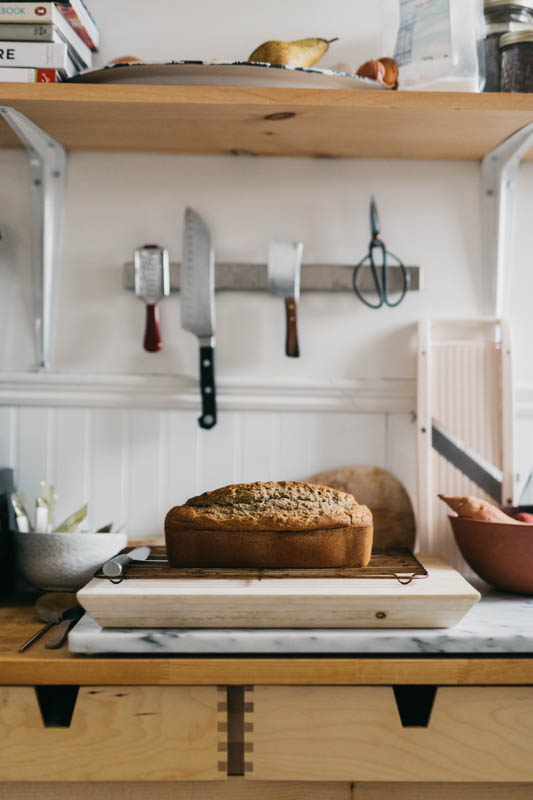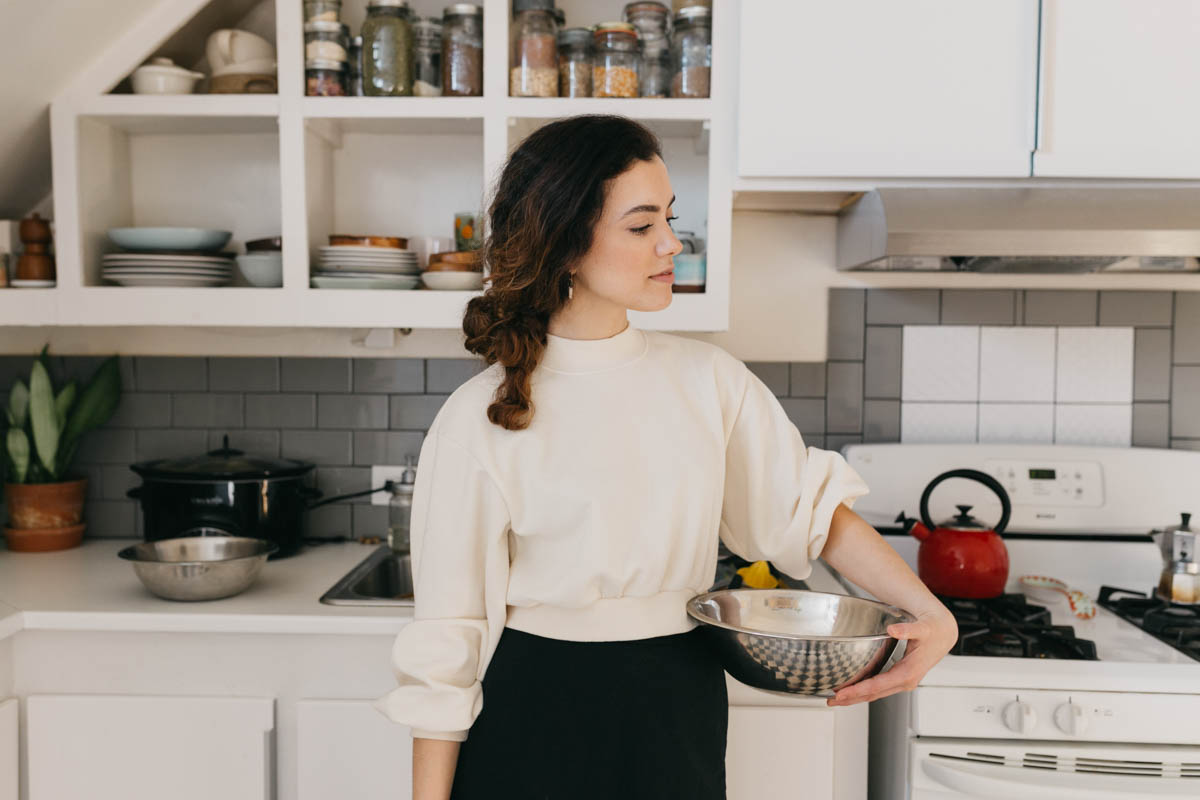 Recipe
Banana Buckwheat Bread
Ingredients
3 ripe banannas
1 tsp vanilla extract
2 eggs
3 Tbsp melted coconut oil

1/4 cup

59 ml

maple syrup

3/4 cup

177 ml

nut milk

1 cup

237 ml

buckwheat flour

1 cup

237 ml

gluten free pastry flour

1/2 cup

118 ml

almond flour
2 tsp baking powder
2 tsp baking soda
3/4 tsp sea salt
1/2 tsp ground cinnamon
1/2 tsp ground ginger
2 tbsp poppy seeds
1/2 tsp cardamom
Preheat the oven to 375F
In your wet bowl mash bananas into a paste. add vanilla, eggs, coconut oil, maple syrup, nut milk and whisk well to combine.
In your dry bowl add buckwheat, gluten free and almond flours, baking powder, baking soda, sea salt, cinnamon, ginger, poppyseed and cardamom. Mix and combine well.
Add wet ingredients to dry and mix well.
Line a loaf pan with parchment or use a silicon loaf pan and pour in mixture.
Bake for 40-45 minutes, or until toothpick comes out clean. Let the loaf cool slightly before serving.