Style
The Story Behind LA's A Question of Eagles Ceramics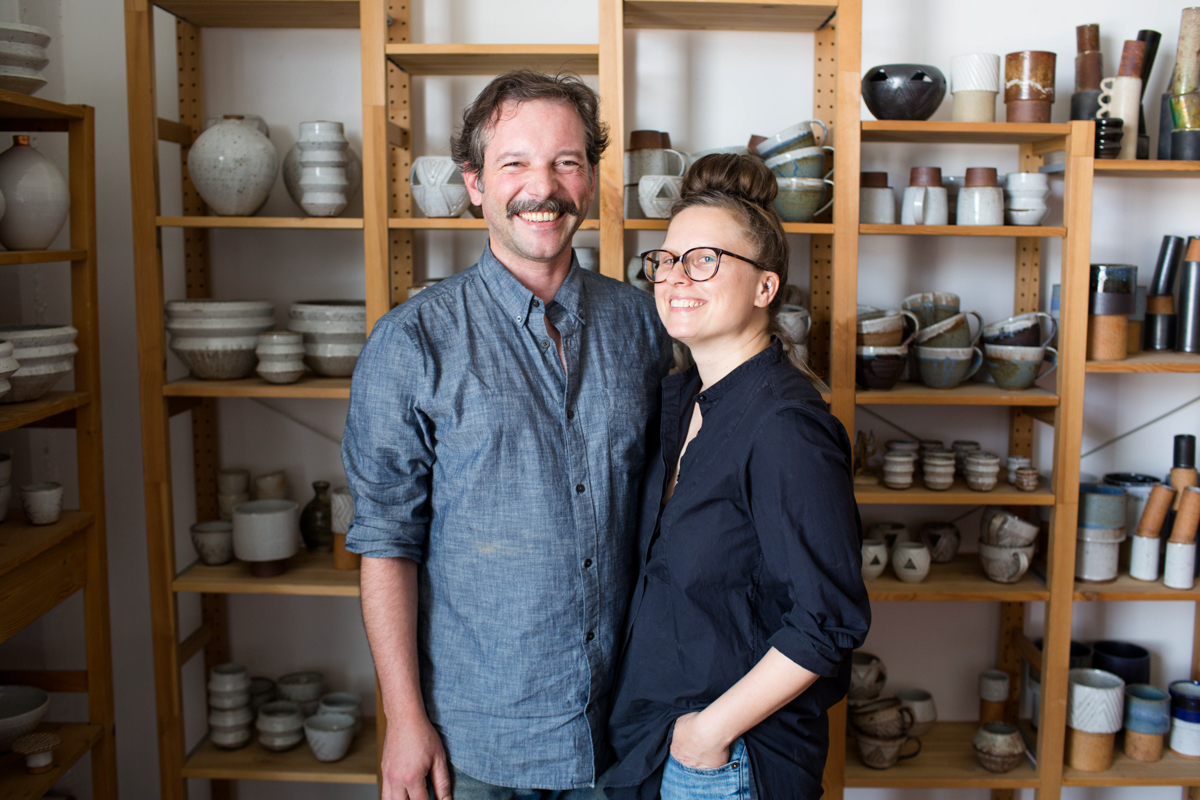 When selecting pieces to bring into my home—or sell in my stores—it's important that I feel some kind of personal connection to the product. It's for that reason I love items that are made by hand. You can always tell the difference between something crafted with love and by a machine. Melissa Tolar, half of the husband-wife team behind A Question of Eagles, feels the same way. She and her husband, Jonathan Ballak, are the founders and craftspeople who conceive AQOE's beautiful ceramics and jewelry. 
From their studio in Downtown LA's Arts District, the pair works together to hand-make one-of-a-kind mugs, planters, vases and bowls in unique shapes and glazes. Melissa's mother also contributes to the creative collaboration: She sews naturally dyed quilts from her home outside Chicago. In everything Melissa and Jonathan do, nature plays a role, which I love and admire. We're now carrying AQOE's ceramics, which I am so thrilled about. Enjoy this window into Melissa and Jonathon's process and inspiration. XXJKE 
Rip & Tan: How did you two meet? 
Melissa Tolar: We met in 3-D Design class when we were both undergraduates in art school. Hashing out design problems, we realized we had so much in common. We naturally became friends and then naturally became a couple. We feel pretty lucky! To this day, too, the principals we learned in that class have stuck with us and continue to help us design. 
Rip & Tan: In what way did each of your journeys lead to pottery and ceramics? When did you become interested in this medium? 
MT: Both of our backgrounds are in fine art, but neither of us had extensive experience in clay when we started. Diving into a new medium together was really energizing and freeing, and allowed us to experiment and have fun with the material without any preconceived restrictions.
Rip & Tan: How did A Question of Eagles come about, and what does the name mean to you? 
MT: We knew we wanted to work together on a creative project, and we had such a great response from friends and family to our pottery that AQOE was born. It's also been great working with my mother, Marcia, designing the unique quilts she makes one by one in her home outside Chicago. As we grow, we're continuing to slowly add a larger range to our line outside of pottery that also reflects our individual art backgrounds. People are always curious about our name! We wanted something fun, open-ended and slightly mysterious that also hinted at our love of nature. We've always been passionate about hiking and camping and tend to find a lot of inspiration in the natural world. 
Rip & Tan: How much does your environment and where you're living affect your work? You've been based in several very different places—in what ways have they each influenced your process or pieces?
MT: Absolutely. We've lived in Oregon, upstate New York and now Southern California, and have also traveled by car across most of the United States. The landscape across the U.S. is truly breathtaking and regionally unique. Right now we're particularly inspired by the landscape and culture of Southern California and it's really informing our unique approach to working with clay. Our current glaze palette focuses on toasted whites and exposed clay that echoes the desert and mountains of Southern California, combined with an unfussy attitude toward design. We consider all of our pieces to be in the same family, with less of an emphasis on exact replication in our production work. We love to bring in the wabi sabi elements of the hand, so that each piece, although part of a group, will still be unique on its own. 
Rip & Tan: Can you tell me about your creative process? What does working together look like? 
MT: We each really took to different ways of working with clay: Jonathan throws on the wheel and I carve and hand-build. We have a pretty easy collaborative spirit between the two of us, so pieces move between our hands pretty freely as we each add new new elements. 
Rip & Tan: Having a business together and being married, how do you maintain balance in your work and personal life? 
MT: It's definitely a challenge sometimes, but we love working together and feel lucky to be able to do it. Not working all the time is key, and we try to always find ways to take mental and physical breaks, like day trips, hikes and movie nights. 
Rip & Tan: Is your home full of your work? How and where do you like using your ceramics and quilts? 
The short answer: yes, everywhere! We've filled our home with our own work and the work of our friends and family. It's so nice to look at a piece made by someone you know and feel connected to that person. 
Rip & Tan: Do you entertain often? What are your musts when having guests over? 
MT: We're so busy that it's not as much as we would like. When we do though, good food and laughter are definitely a must!    
Rip & Tan: What is the most exciting part of your work?
MT: Sharing it with others. There is something intensely special about being surrounded by handmade pieces. For example, once we replaced all of our dishes with handmade ones, there was a complete shift. Even a simple cup of tea when served in a handmade cup offers such a soulful feeling that is completely absent in mass-produced dishes. There is a real human energy there that's hard to explain, and honestly we were kind of surprised by that power. We hope our work can potentially be part of that conversation in someone else's home.
Photos: Brittany Wood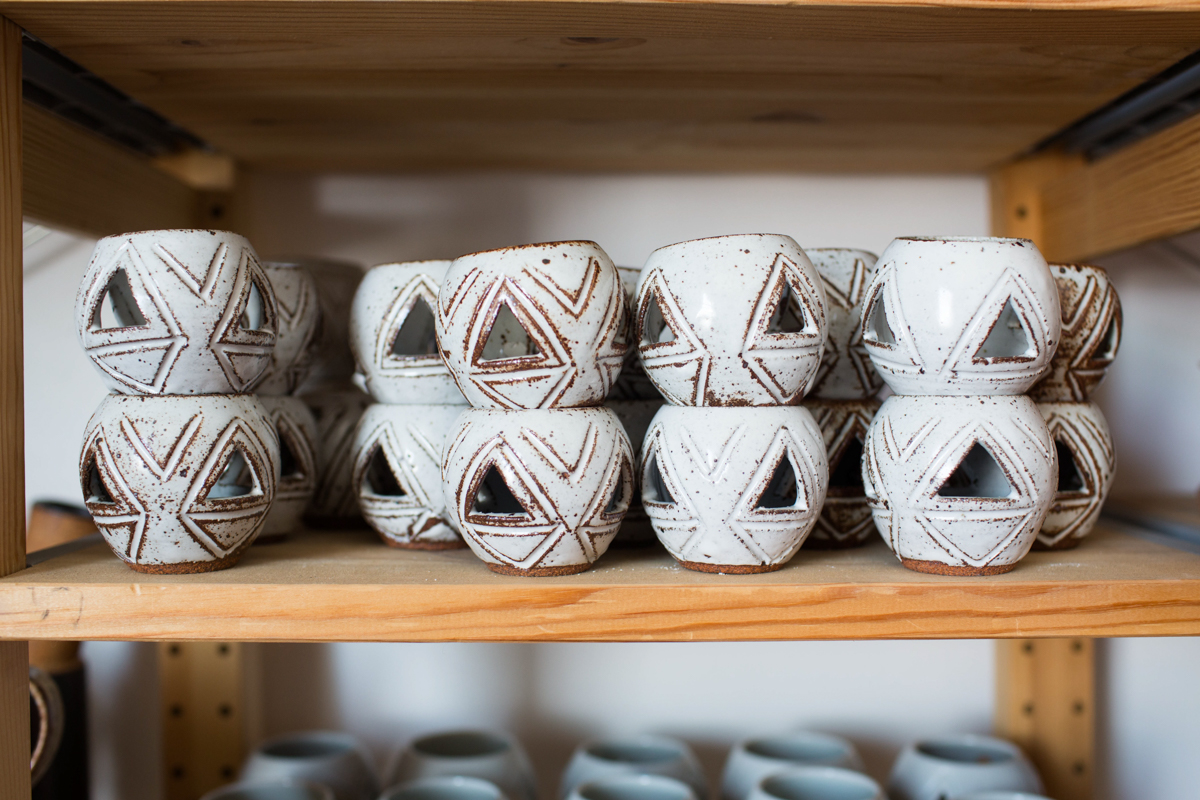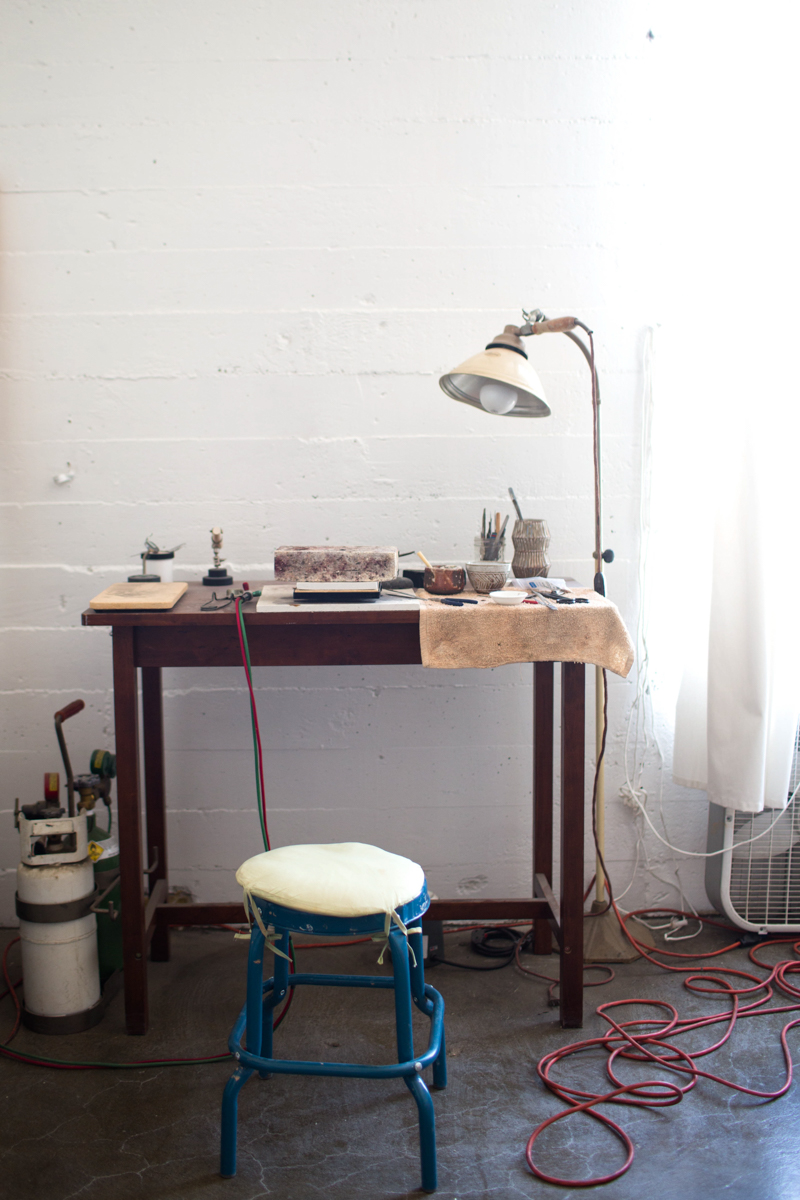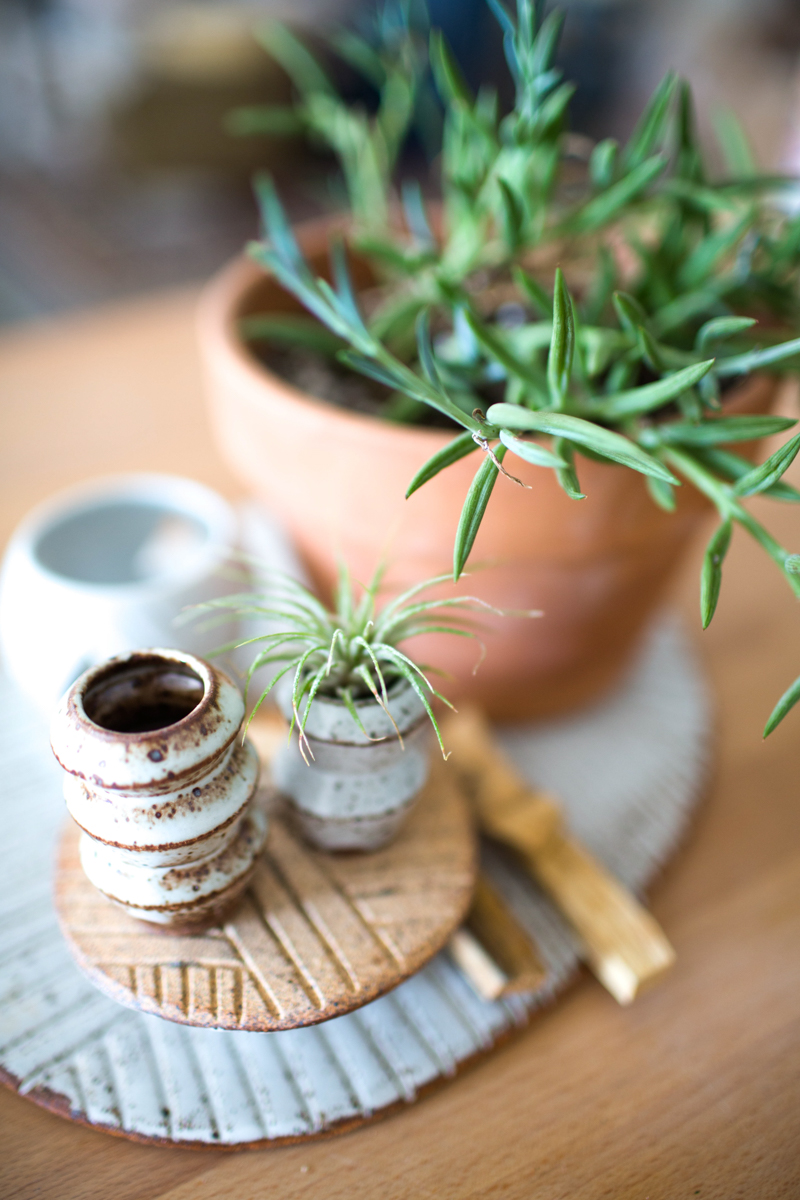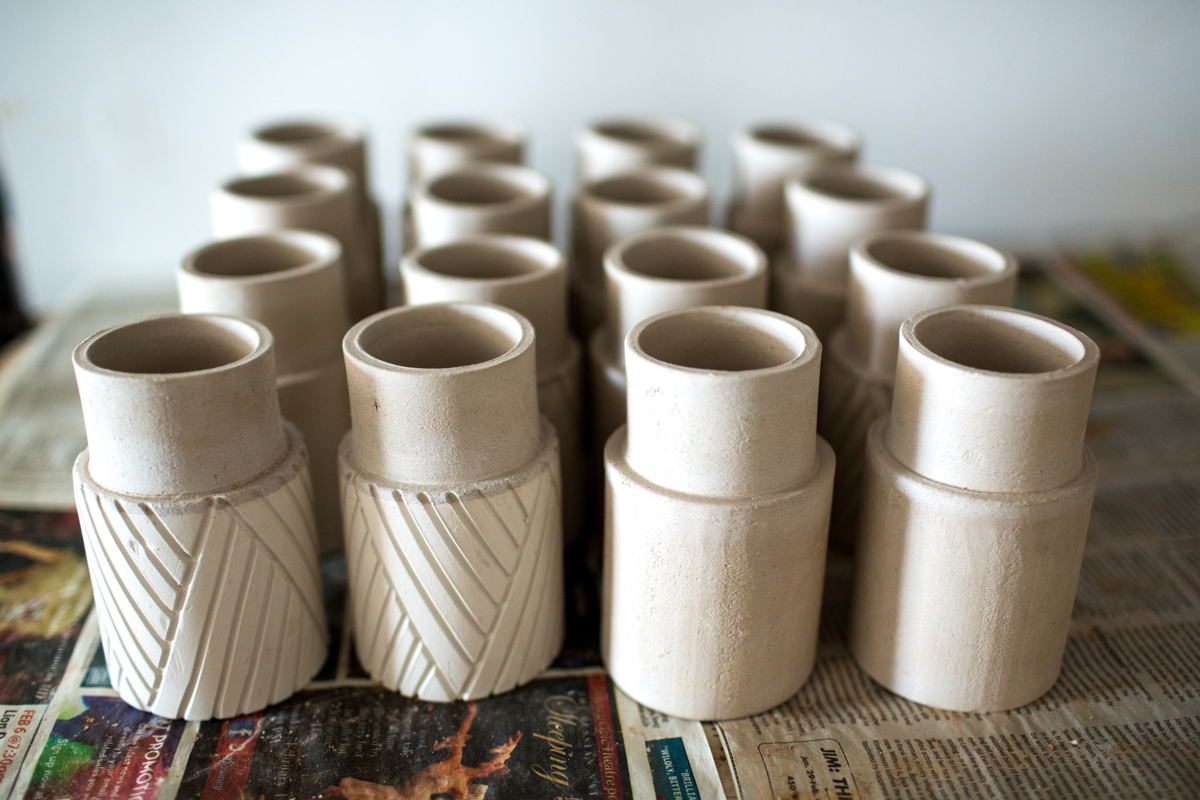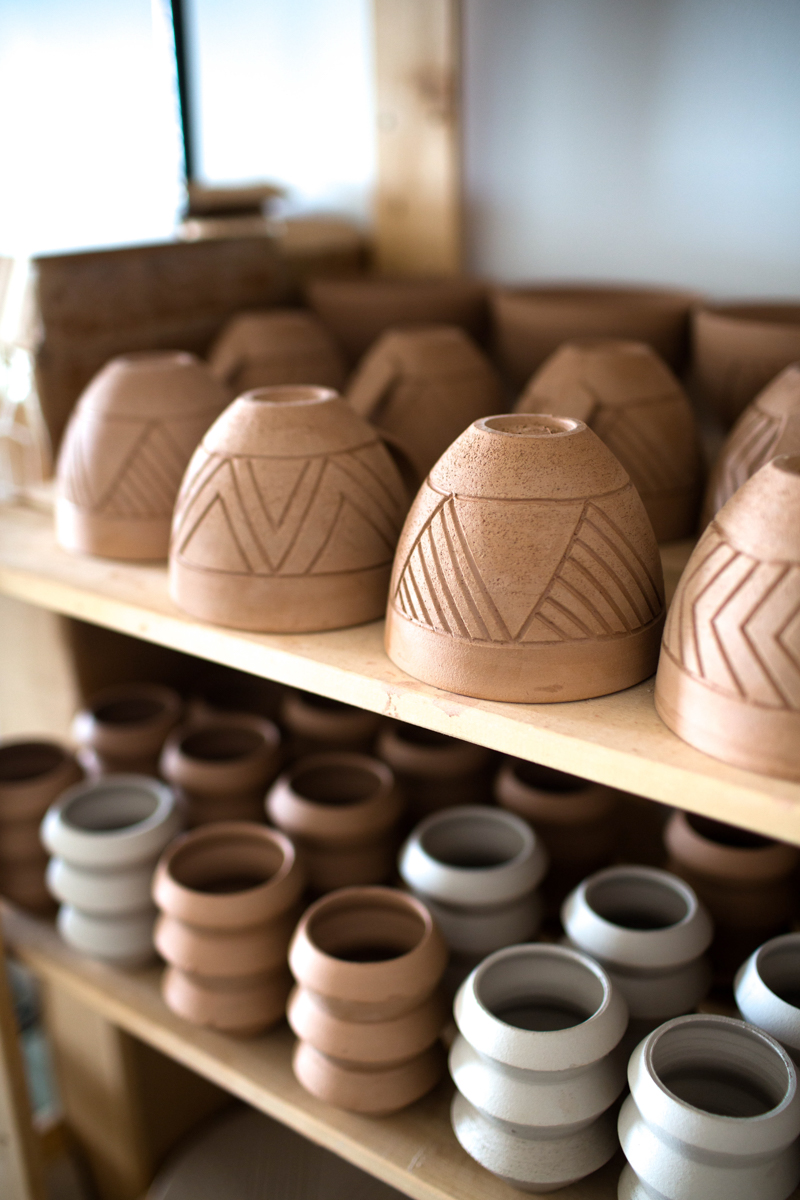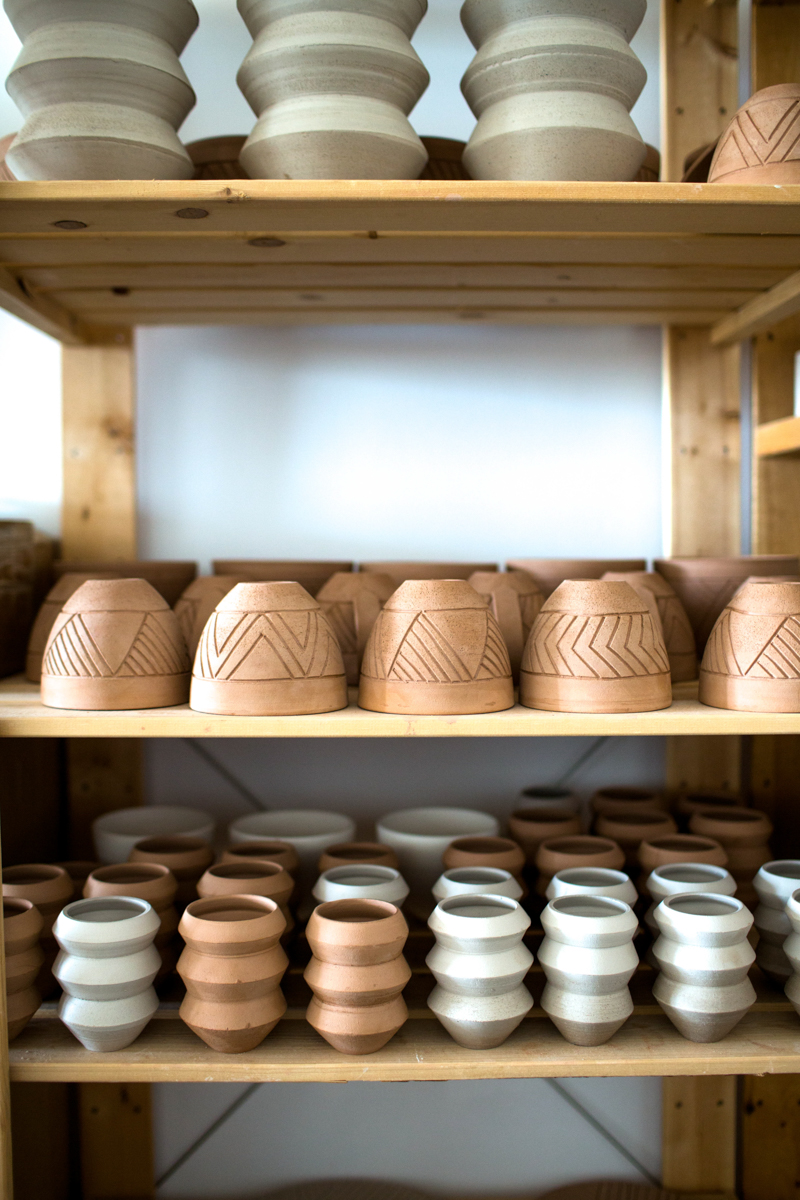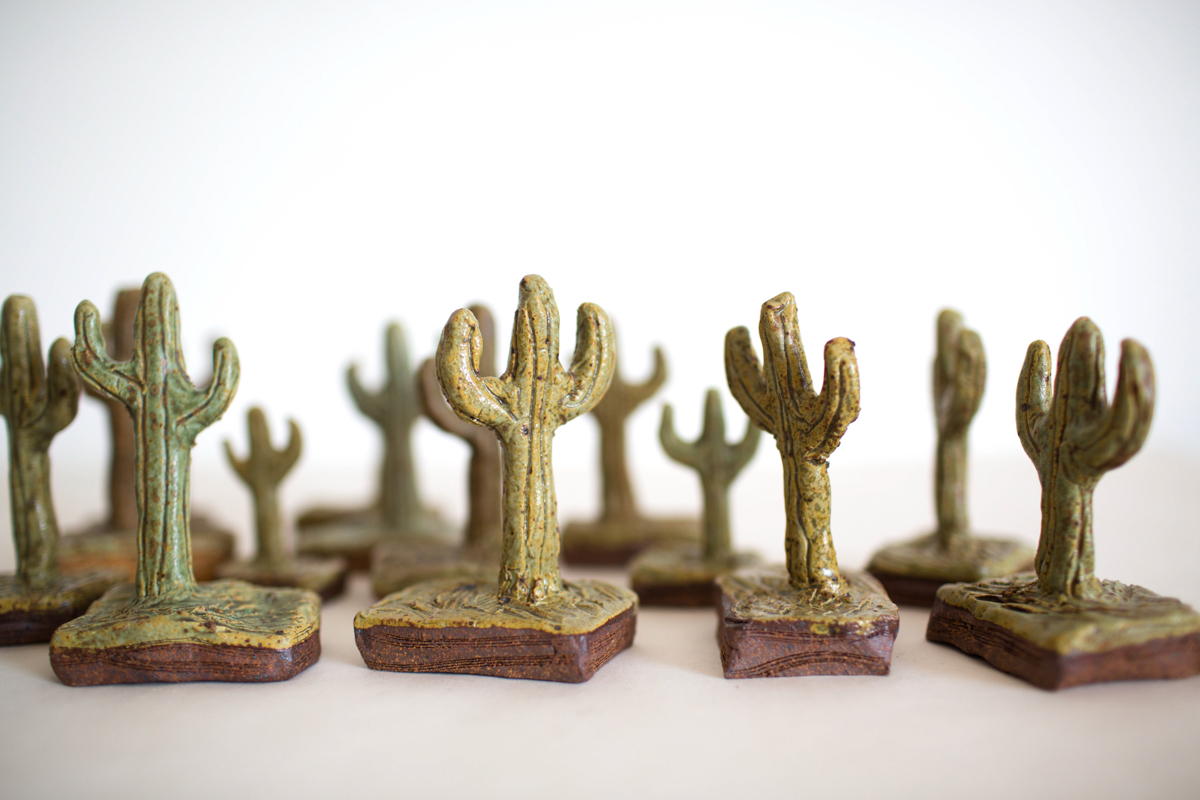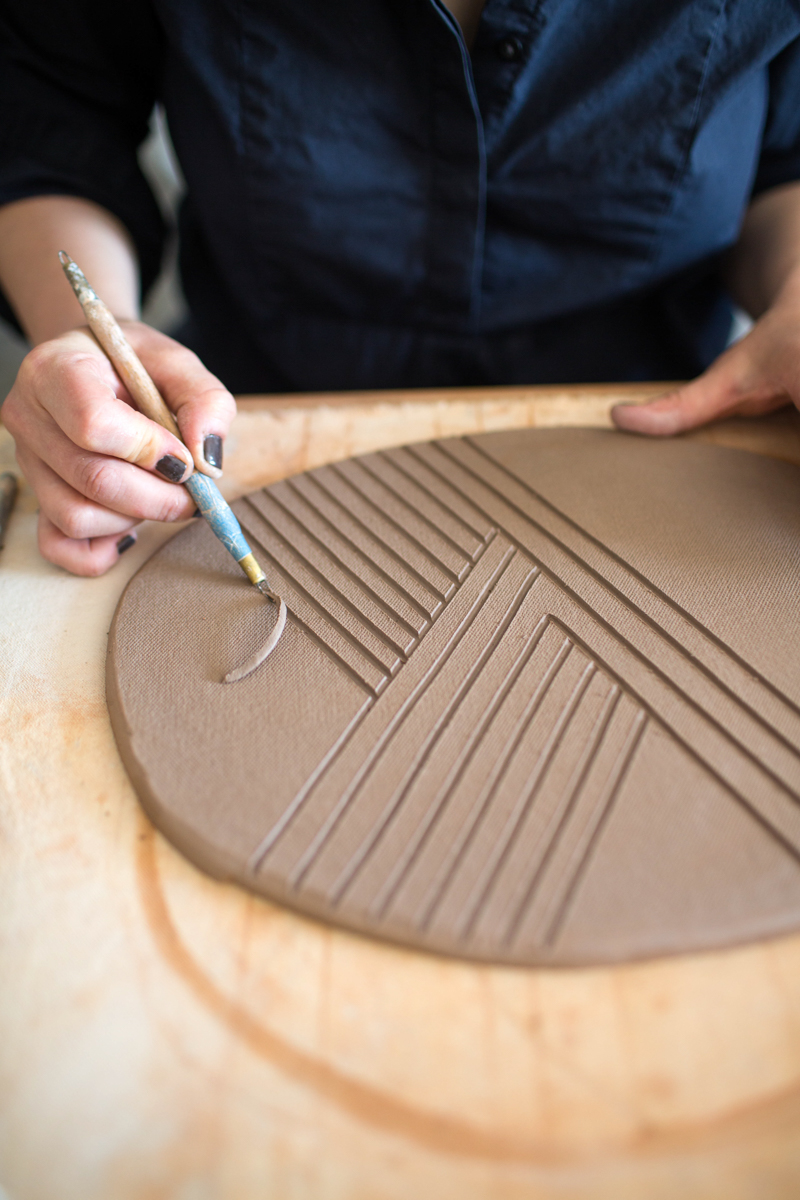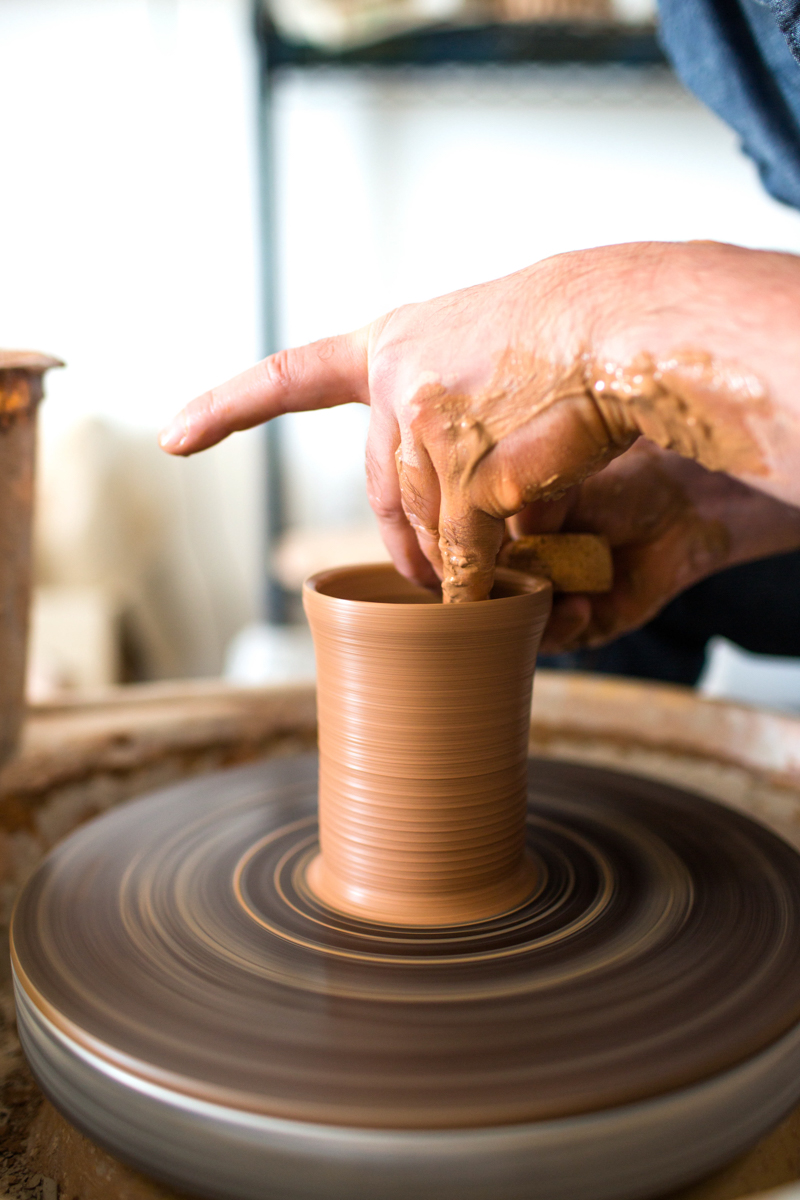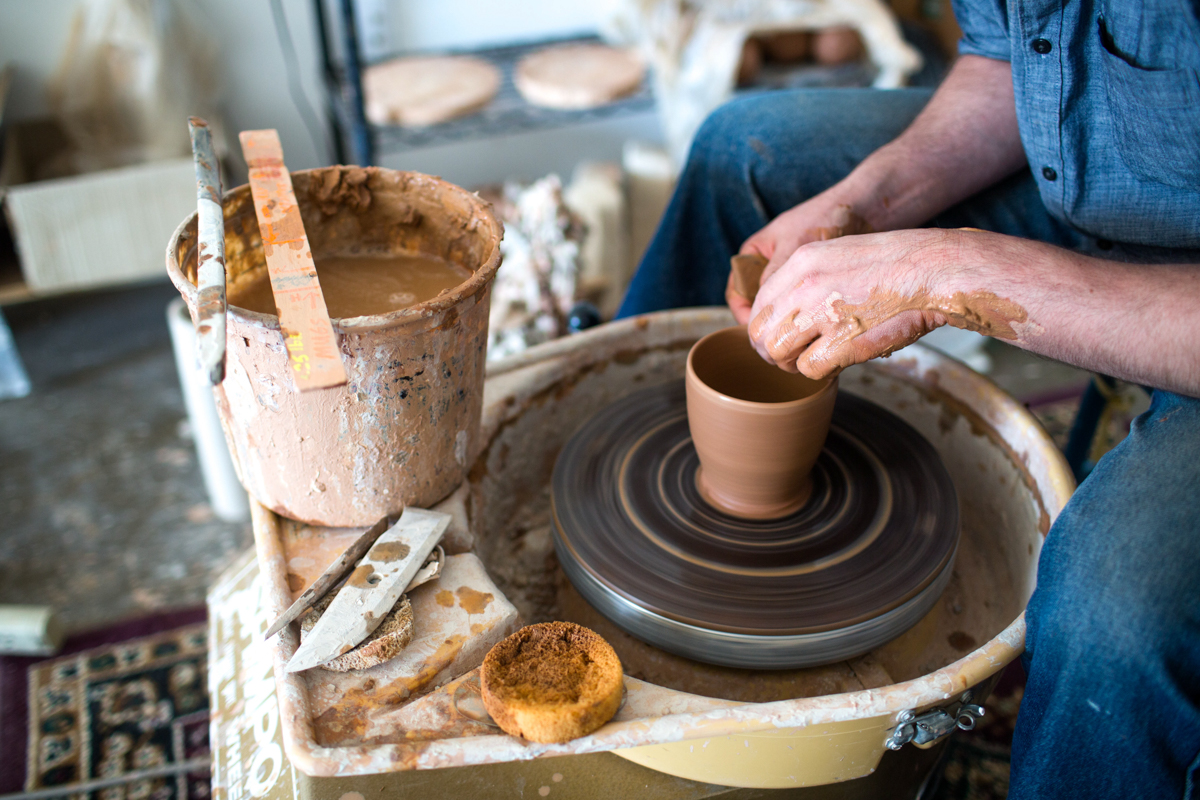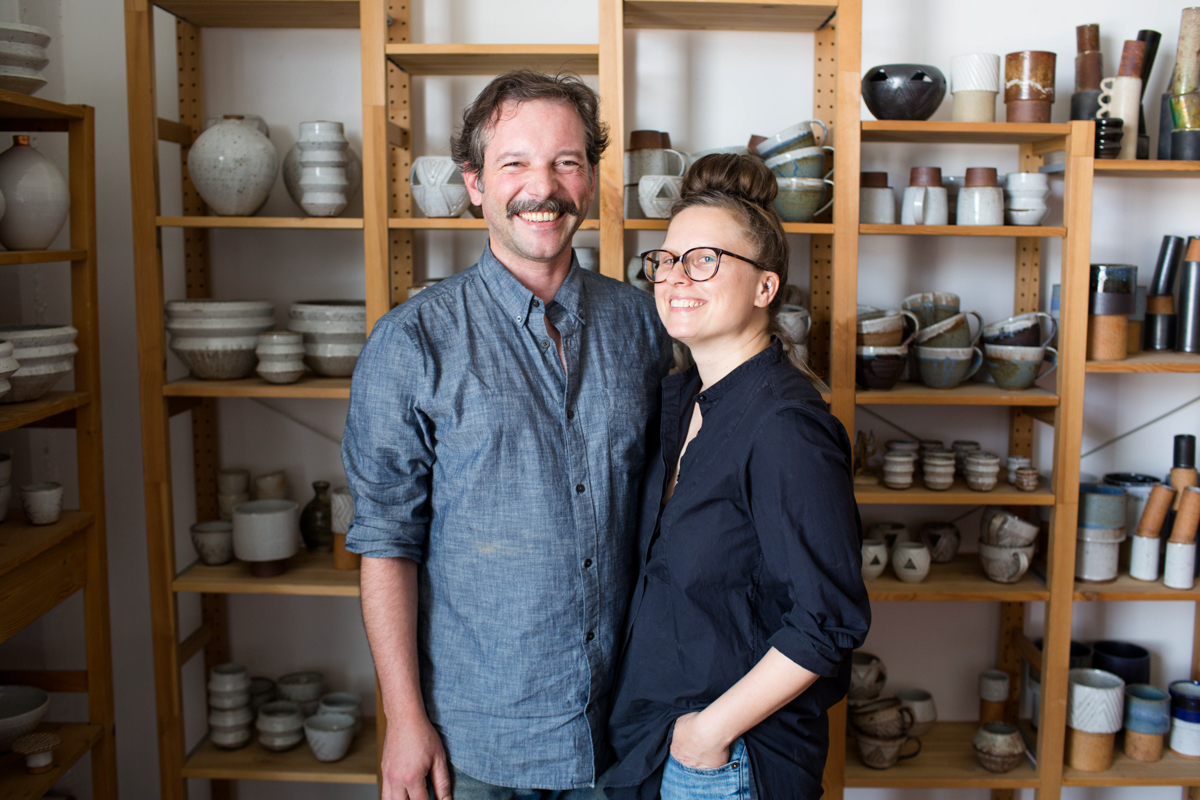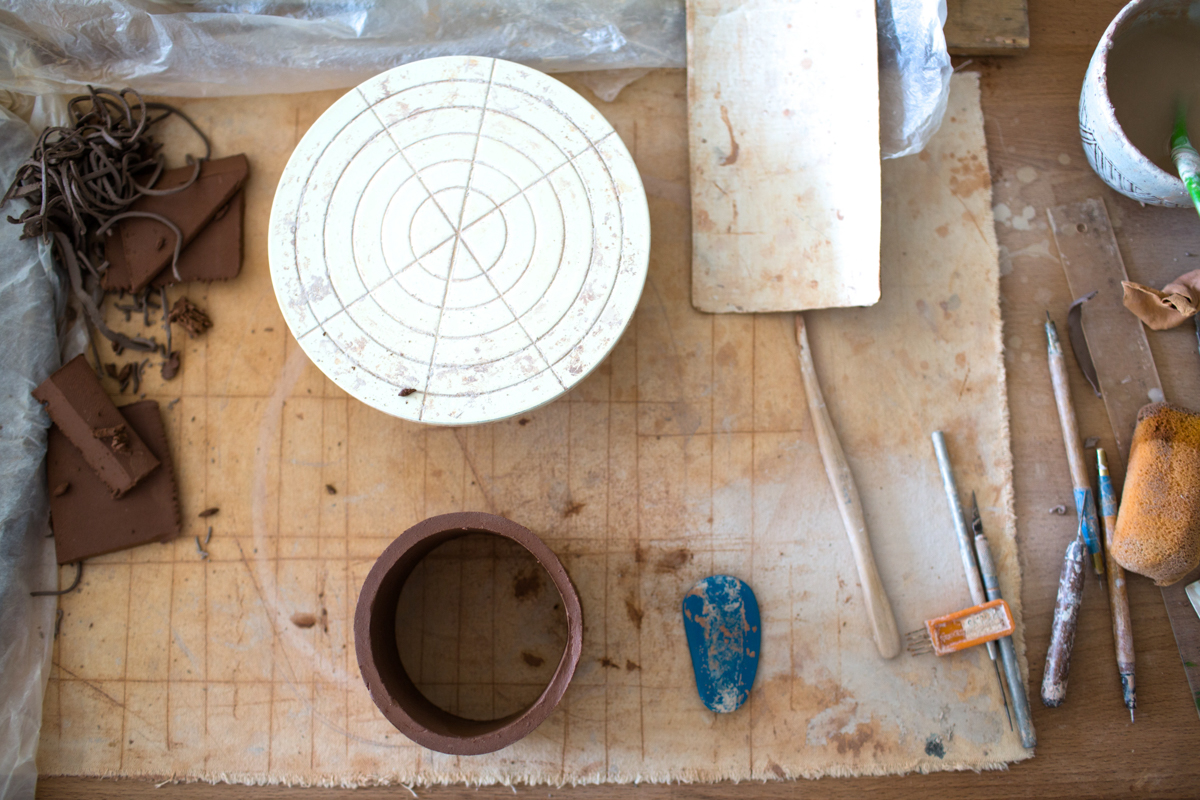 More Stories