Wellness
The Power of Rose Water, A Daily Beauty and Wellness Elixir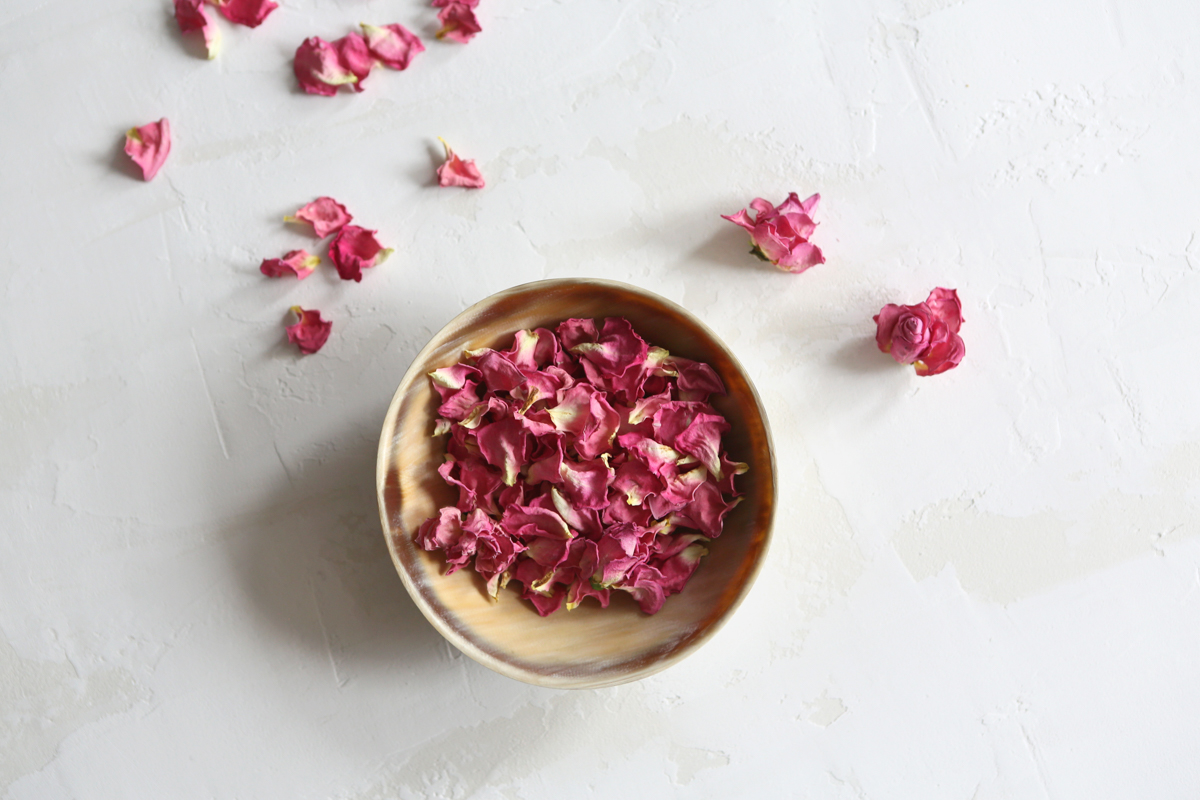 My love of rose water and everything rose-infused is not new. I've been spraying it on my skin for years, since it's not only extremely hydrating but refreshing too. And I love seeking out and trying other organic beauty formulas that incorporate the natural ingredient, such as Earth Tu Face Immortelle + Rose Face Balm and Rose & Geranium Lotion. 
Recently, while talking with the incredible holistic nutritionist Elissa Goodman, she reminded me that rose has uses far beyond the topical. She is a devotee of skincare products such as Shiva Rose Facial Oil, which features rose as a main ingredient. But she also passionately promotes integrating the ingredient into our diets. After she told me all the benefits of ingesting rose water, I left craving it every day.
Thanks to her healthy influence, I now put rose water in my probiotic drink every morning. According to Elissa, "although most commonly known for its topical uses, rose water is hydrating and detoxifying for our insides too. Derived from the delicate petals and sepals, rose water flushes breakout-inducing toxins, leaving you with a rosy glow." And that's just one of many benefits.
Elissa went on to explain that rose water promotes a healthy digestive system. Thanks to getting those toxins out of your gut, your digestive system will flourish, which also helps your immune system function properly. It is rich in flavonoids, antioxidants, tannins and essential vitamins A, C, D and E. Another beautiful benefit is rose water's natural healing properties—it is anti-inflammatory, antiseptic and antibacterial. 
And this should come as no surprise. Elissa says rose water is a mood lifter. Rose water can calm you down—it presents a sense of wellbeing, calm and overall mood improvement. I know that's one of the reasons it's so lovely to spritz as a midday pick-me-up. To begin working rose water into your day to day, the wellness guru first recommends buying a high-quality rose water such as Royal Sense "Pure Rose" Bulgarian Rose Water. 
There are near countless ways to add it to your cooking and daily rituals. As far as drinks go, Elissa suggests adding a few tablespoons to hot tea or iced tea, adding two tablespoons to a big cup of water with fresh lemon, and adding a few drops with Champagne or mixed cocktails. 
It's incredibly simple to elevate a dessert or dish with the addition of rose water. A few of Elissa's ideas include tossing chopped berries with a small splash of it, mixing it with plain coconut-milk ice cream and berries, using it to replace regular water in any dessert recipe, and making a floral-citrus salad dressing with high-quality olive oil and a squeeze of citrus. 
One of the wonderful things about Elissa is her creativity. She also conceived a recipe for Kombucha Jello with Rosewater & Hibiscus, which is nothing like run-of-the-mill gelatin, of course. And she makes a delicious Citrus and Fennel Salad with Rosewater Vinaigrette, which has a delicate flavor and promises to give your complexion a little extra glow. I hope you'll enjoy trying her beauty-boosting ideas! XXJKE 
Photo: Sarah Elliott