Style
The Inspiration Behind Our Ankle-Strap Shoe Collection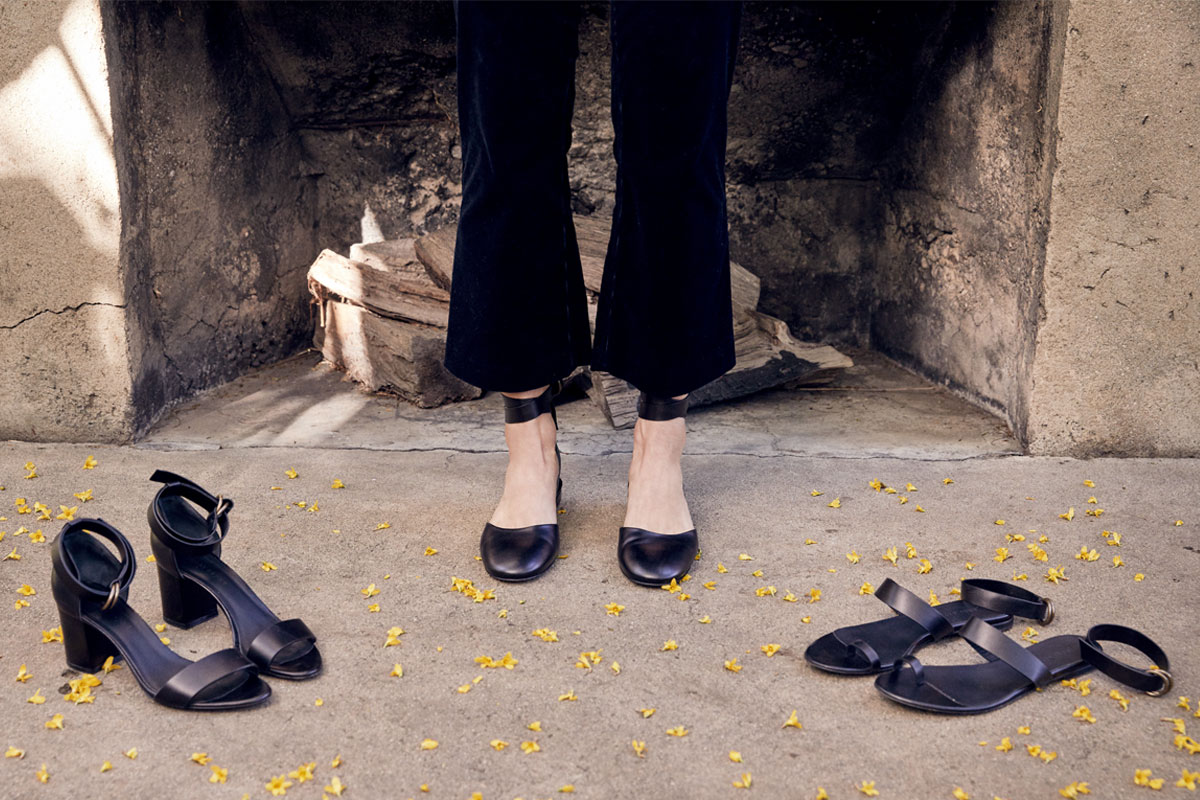 In designing my Spring 2017 collection I took a lot of inspiration from architecture, specifically the work of Viennese-born, California-based architect Rudolph Schindler. He was one of the pioneers of West Coast modernism and was known for marrying strength and warmth in beautiful ways. Inspired by Schindler's iconic homes—including his former residence on Kings Road in West Hollywood where we shot our look book—we did a series of pared down Italian leather sandals and slippers this season finished with architectural ankle straps. I think they add a kind of confidence and power to the shoes that's striking. 
Like all of our footwear, these are crafted from the best Italian leather, which wears in beautifully. While most of our apparel collection this season is rooted in warm neutrals, we did the shoes exclusively in black. We liked the strength and artistic feel that black provided. I love wearing these shoes with a great cropped pant or a delicate dress in order to show off their form and allow them to become a focal point in an outfit. I hope you like them too! XXJKE
Spring 2017 Ankle Strap Collection from Jenni Kayne on Vimeo.