Food & Drink
The Herbalist's Secret to Flu Season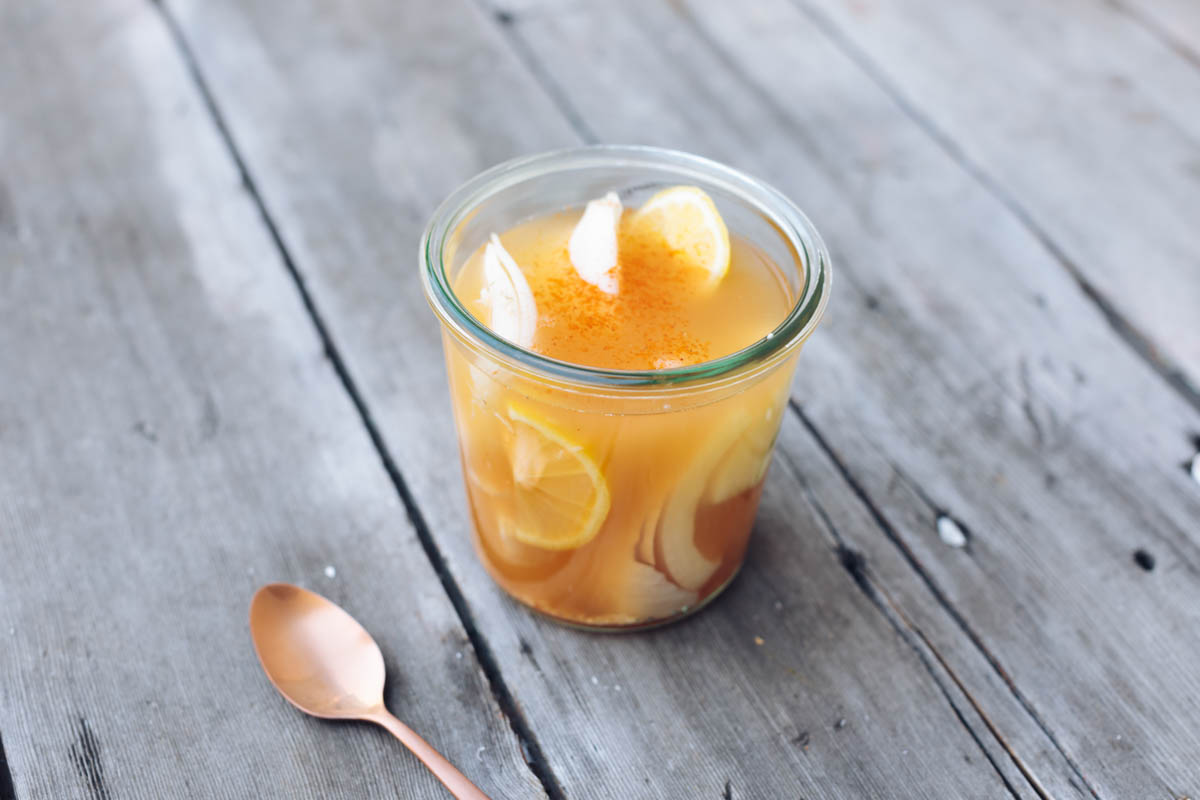 If you need an extra boost to help battle the almost inevitable oncoming of cold and flu symptoms during the winter months, look no further than trusted ancient remedy Fire Cider. Recipes can range from sweet or spicy, depending on your preference. We like ours with lots of immune-strengthening herbs (like lemon, garlic, and cayenne) and a few drips of honey (an allergy season savior). Try a spoonful a day during flu season or multiple teaspoons a day when you feel a cold coming on. See the recipe below to learn how the girls from Women's Heritage craft this cure-all cider that does it all and more. XXJKE
Ingredients
1 large horseradish grated
1 large hand of ginger grated
1 onion chopped
2 heads garlic pressed
powdered cayenne to taste
apple cider vinegar
2-3 lemons
honey
Put the horseradish, ginger, onion, garlic, and cayenne into a large glass jar.
Pour apple cider vinegar over the vegetables and herbs in the glass jar until it reaches 1 inch from the top. Put on the lid and shake once a day for a week.
Let sit for 3 to 5 weeks on the counter.
Strain out the solids, add juice of 2-3 lemons, and add honey using a 1:1 ratio of vinegar mixture to honey.