Style
The Fall 2017 Gift Box: Our Favorite Gardening-Inspired Buys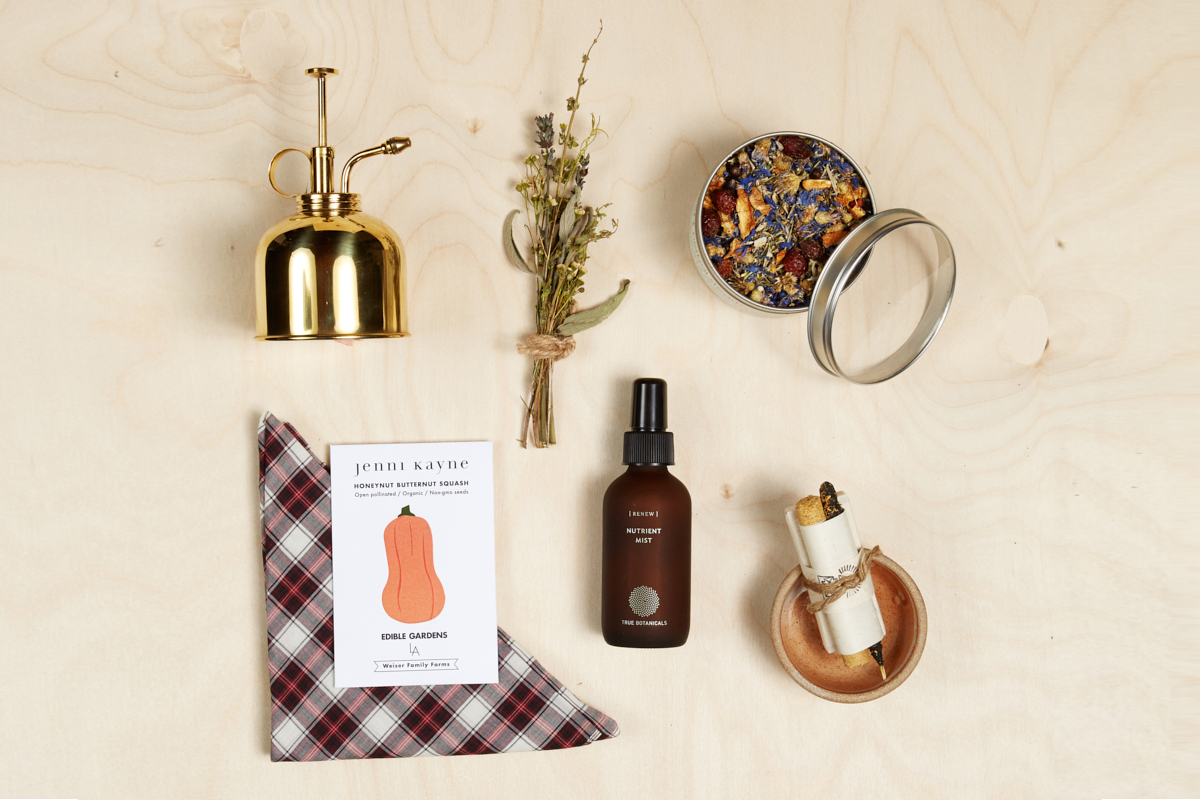 Our fall gift box—a treat for yourself or a deserving special someone—celebrates our gardening theme for Fall 2017 with well-designed tools and natural beauty products built for the modern gardener. From a stylish plaid bandana and brass plant mister to a reviving botanical facial mist, these little luxuries make time spent outdoors that much more gratifying. Don't have a green thumb or a plot of land to experiment with? "A Wilder Life" by Celestine Maddy and Abbye Churchill, included in this season's box, has plenty of ideas on how to get your hands dirty no matter where you live or how much time you have to spare. Read on below for more details on each special item included in this season's gift-friendly kit. XXJKE

Jenni Kayne Plaid Bandana — This Japanese cotton bandana is available exclusively in this season's gift box. Use it to pull your hair up while working in the garden, wear it as a neckerchief for a trip into town, or loop it around your bag at the farmer's market. There's nothing prettier than a handful of cherries wrapped up in this rustic fabric.
Kikkerland Brass Plant Mister — Enabling your garden and indoor plants to thrive is a complicated choreography. The right watering vessels make a huge difference. This brass mister, for example, allows you to bathe hydration-loving plants (and keep them dust-free) without over watering. Plus, it looks beautiful wherever it rests.
Honeynut Squash Seeds — What would a gardening kit be without seeds? We partnered with Weiser Family Farms to bring you these mini butternut squash seeds. This family-run farm is a favorite of chefs and food-lovers all over Southern California. For more on how to plant them, check out our interview with Lauri Kranz of Edible Gardens LA.
Fig & Yarrow Autumn Herbal Steam — This mixture of dried orange peel, juniper berry, star anise, cardamom, rosehip, and cornflower nourishes and purifies the skin while encouraging mental calm and clarity. Use this mixture as a facial or bath steam after a long day or enjoy it over the course of the season as an aromatic loose leaf tea.
Incausa Mini Bath Bundle and Smudge Bowl — Set a relaxing scene with this "meditation kit" which includes an essential oil soap bar, a Breu Resin incense stick, and a Palo Santo pure hand pressed incense. We've also included a stoneware bowl for burning the materials safely and beautifully. Incausa is a fair-trade company which sources from indigenous artisans around the world.
True Botanicals Nutrient Mist — This floral facial mist instantly revives and plumps skin after time spent outdoors, or whenever you need a pick-me-up. Crafted with neroli floral water, jasmine and tuberose oil, and more, like all of True Botanicals products this mist is free of toxins and unnecessary ingredients that harm the skin and body.
"A Wilder Life" by Celestine Maddy and Abbye Churchill — This "season-by-season guide to getting in touch with nature" is full of ideas for spending more time in the great outdoors, from planting a night-blooming garden to learning how to read the stars. The stunning photography alone should inspire you to embrace a "wilder life"; this book is rich with full-bleed, double-page artwork.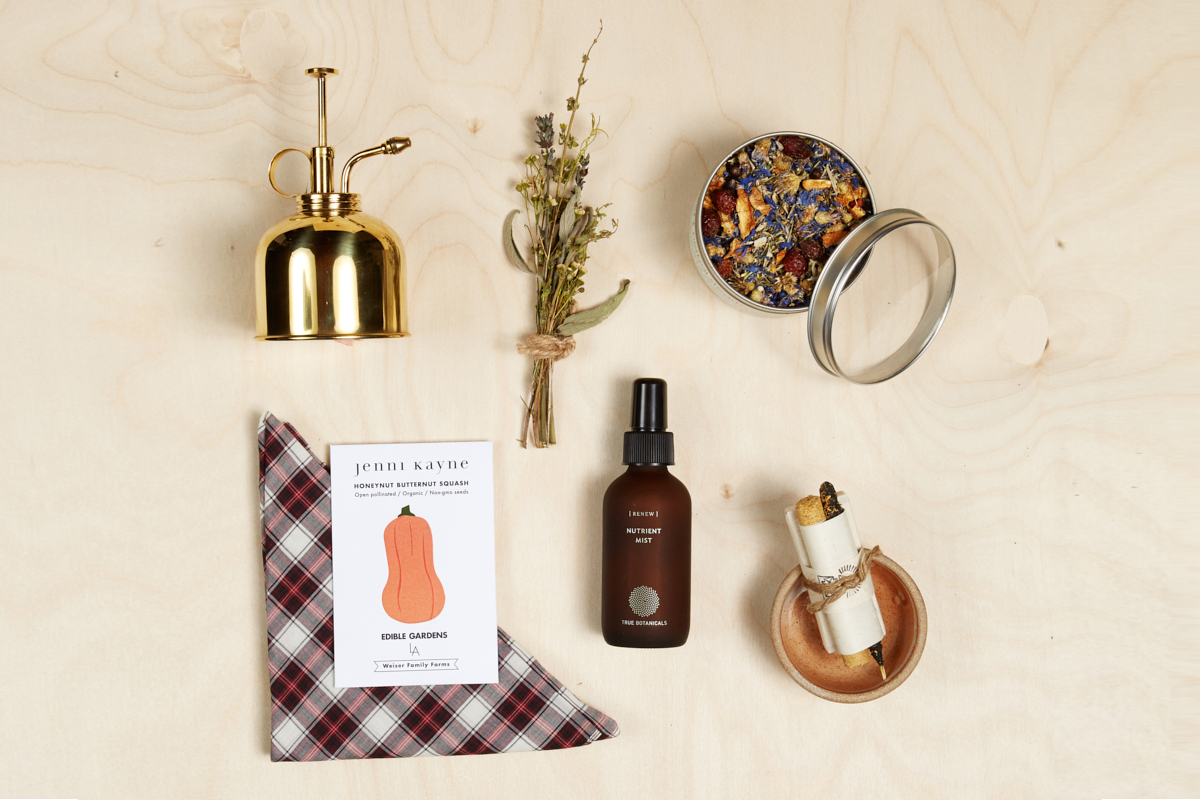 More Stories