Living
The Charleston, South Carolina City Guide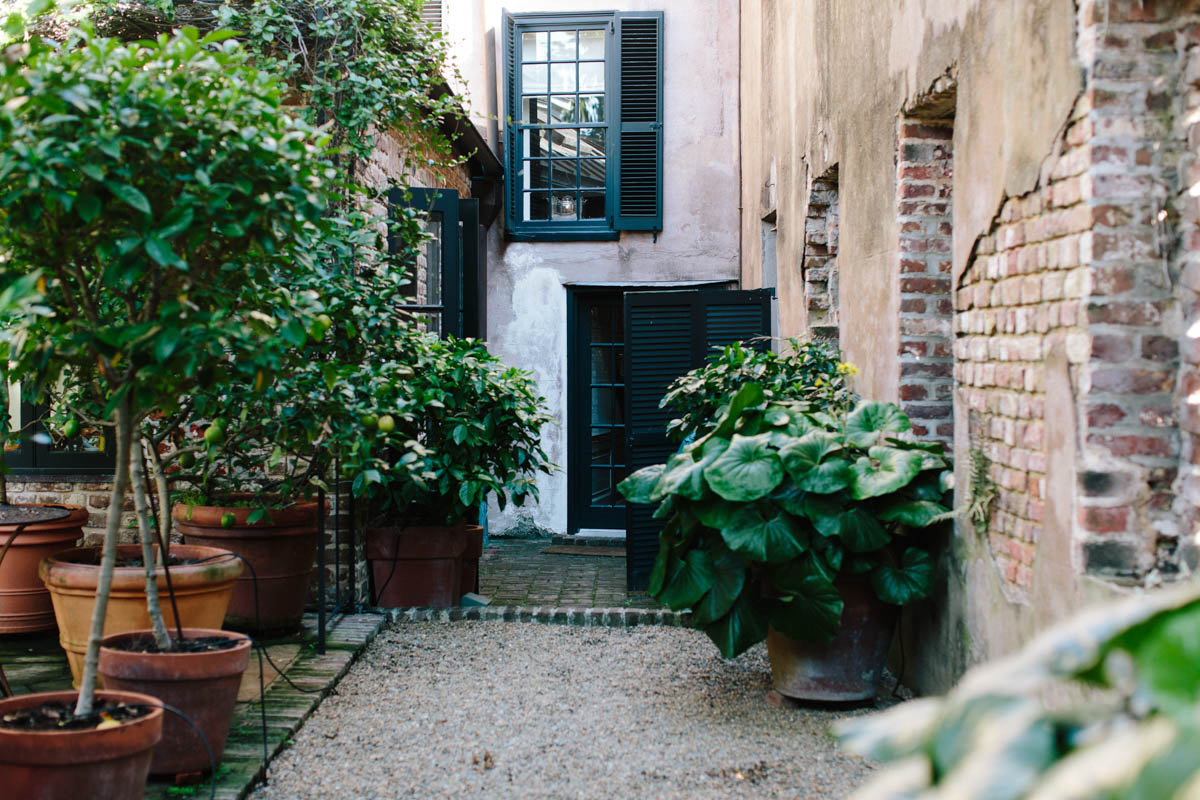 This week the Jenni Kayne Home Airstream is visiting Charleston, South Carolina, which we couldn't be more excited about. Charleston is such a beautiful city with so many elegant restaurants and charming historic hotels to experience, and this is our very first time bringing a full Jenni Kayne collection there. We'll be stationed outside of Basic Kitchen in the heart of downtown Charleston through Saturday. Our friends Kate and Ben Towill opened Basic Kitchen just this month so if you're in the area, visit us in our mobile shop and pop into the local, seasonal restaurant for a drink or meal. If you're planning a future visit to the city, here are a few of my other favorite spots! XXJKE
86 Cannon — This elegant boutique inn operates out of an 1862 home in a historic residential neighborhood located right downtown. The décor combines mid-century modernism with classic French and Southern elements and many of the rooms have high, exposed-beam ceilings and fireplaces. 
Zero George —This refined 16-room boutique hotel is set in five restored homes, dating from 1804, with a private garden courtyard in the center. The décor mixes period and contemporary pieces in an elegant and simple way.
The Ordinary — This upscale seafood restaurant is housed in an old 1920s bank with soaring ceilings, large windows, and hardwood floors. Sit at the bar for oysters and cocktails, or at an intimate table for a full meal.
Leon's Oyster Shop — For oysters and Southern-style seafood in a more casual setting, try this rustic lunch and dinner restaurant, which has shaded outdoor tables, rose on tap, famous fried chicken, and the cutest walk-up soft-serve window.
Shopping on King Street — This historic shopping street—the main artery of downtown, Charleston—has everything from antique stores and art galleries to big-name brands, plus plenty of coffee shops and restaurants.
Basic Kitchen — This newly opened restaurant from interior designer Kate Towill and her chef and restauranteur husband, Ben Towill, features local, seasonal dishes in a sun-soaked historic building, complete with a private courtyard.
Le Farfalle — This bright and airy restaurant is nestled downtown in Harleston Village and focuses on modern takes on authentic Italian dishes and thoughtfully selected wines. Great for groups both large and small.
The Obstinate Daughter — The rustic nautical interior of this Sullivan's Island Beach restaurant will make you feel like you're in another world. The New American fare, which includes seafood, pizza, pasta, and more, will satisfy every visitor.
Husk —This upscale restaurant in downtown Charleston serves modern Southern food in a restored Victorian-era home. The interior has a cozy, inviting feel thanks to a wood-fired oven, plush leather chairs, and wooden floors.
Tu Restaurant —This new restaurant was opened by the same team behind Asian hotspot Xiao Bao Biscuit just a few blocks away in downtown Charleston. The American menu is small and eclectic as is the wine list.
Mac & Murphy — Find small gifts and mementos of Charleston at this independently owned paper, wedding and lifestyle accessories boutique, founded in 2009. This small, corner boutique couldn't be sweeter—or more Instagram-friendly.