Wellness
Tea Time with Wooden Spoon Herbs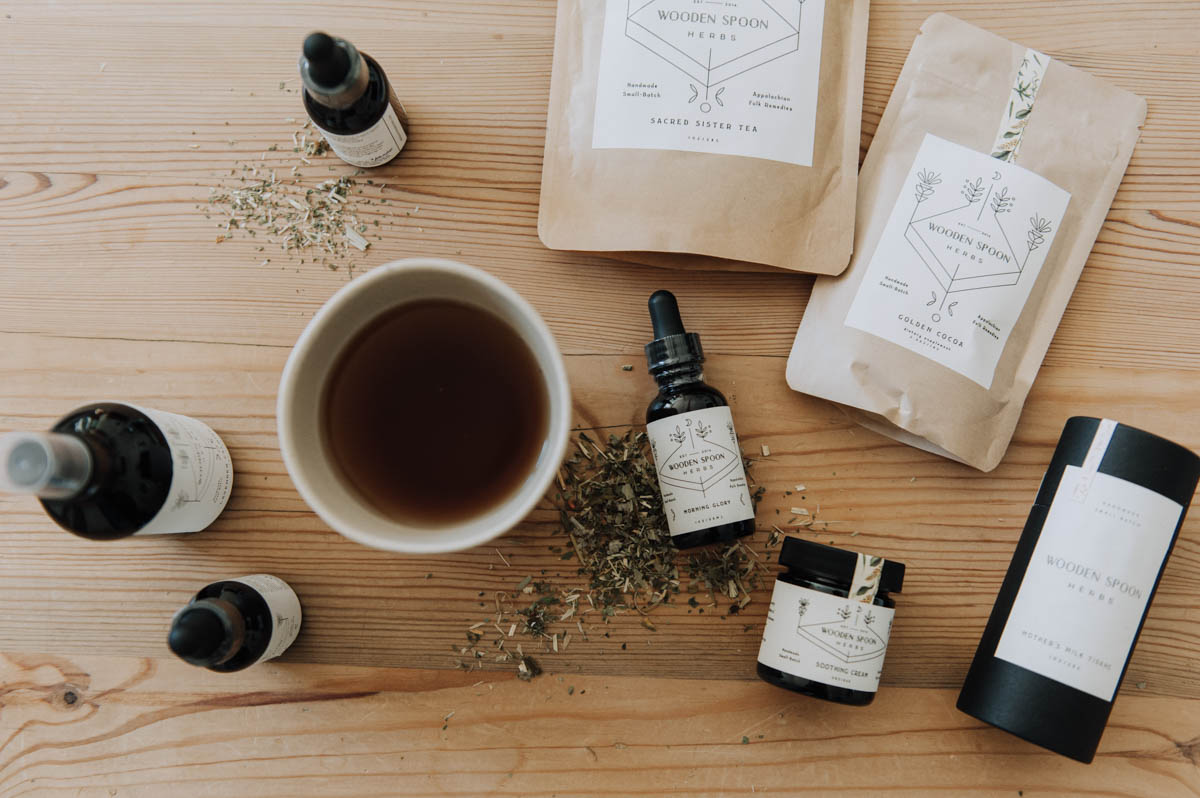 Lauren Haynes is the founder of Wooden Spoon Herbs, a boutique line of herbal medicine. Based in the foothills of Appalachia, Wooden Spoon focuses primarily on bioregional ingredients, using both wild and cultivated plants traditional to the Appalachian region, sourced from small family-run medicinal herb farms. Utilizing the bounty of local plants, Wooden Spoon offers a line of teas and tinctures, syrups, salves, and flower essences.

Lauren brewed us a cup of her Mother's Milk tisane tea, a blend of hand-gathered herbs to increase and enrich the flow of breast milk and calm and soothe the mind. Similar to chamomile and lemon tea, this nourishing blend is full of nourishing botanicals to promote women's health. We brewed this magical blend and enjoyed a warming cup in our new favorite mug: the oatmeal-glazed ceramic Sierra cup from the Jenni Kayne Tabletop collection. Read on for more about these special herbs and their countless benefits.

Mother's Milk Tisane

Ingredients:

Oatstraw—A favorite amongst herbalists, the common oat plant has nutritious and nervine qualities. When used in a tonic, the oatstraw is an adaptogenic, restoring and supporting mental functions. Oatstraw contains minerals such as iron, calcium, and magnesium.

Alfalfa—First used in traditional Chinese medicine around 200 CE, alfalfa has been known to support the digestive system and stimulate the appetite. Alfalfa tastes sweet, bitter, and earthy, with energetically cooling properties.

Red Raspberry—Another mineral-rich herb, red raspberry contains alkaloids that benefit the female reproductive system, proven to help tone and relax the uterine muscle. Best known for its use during pregnancy, raspberry leaf can help to promote fertility and ease nausea.

Nettle—When steeped in tea, the versatile nettle can support a healthy urinary function and act as a mild diuretic. Rich, vegetable nettle has been used for centuries in teas, cooking and even as a woven fiber.

To use:

Steep two teaspoons of tea in eight ounces of hot water, covered, for at least five minutes.