Living
Clean Beauty Guru Tata Harper on Her Secret to Success (and Great Skin)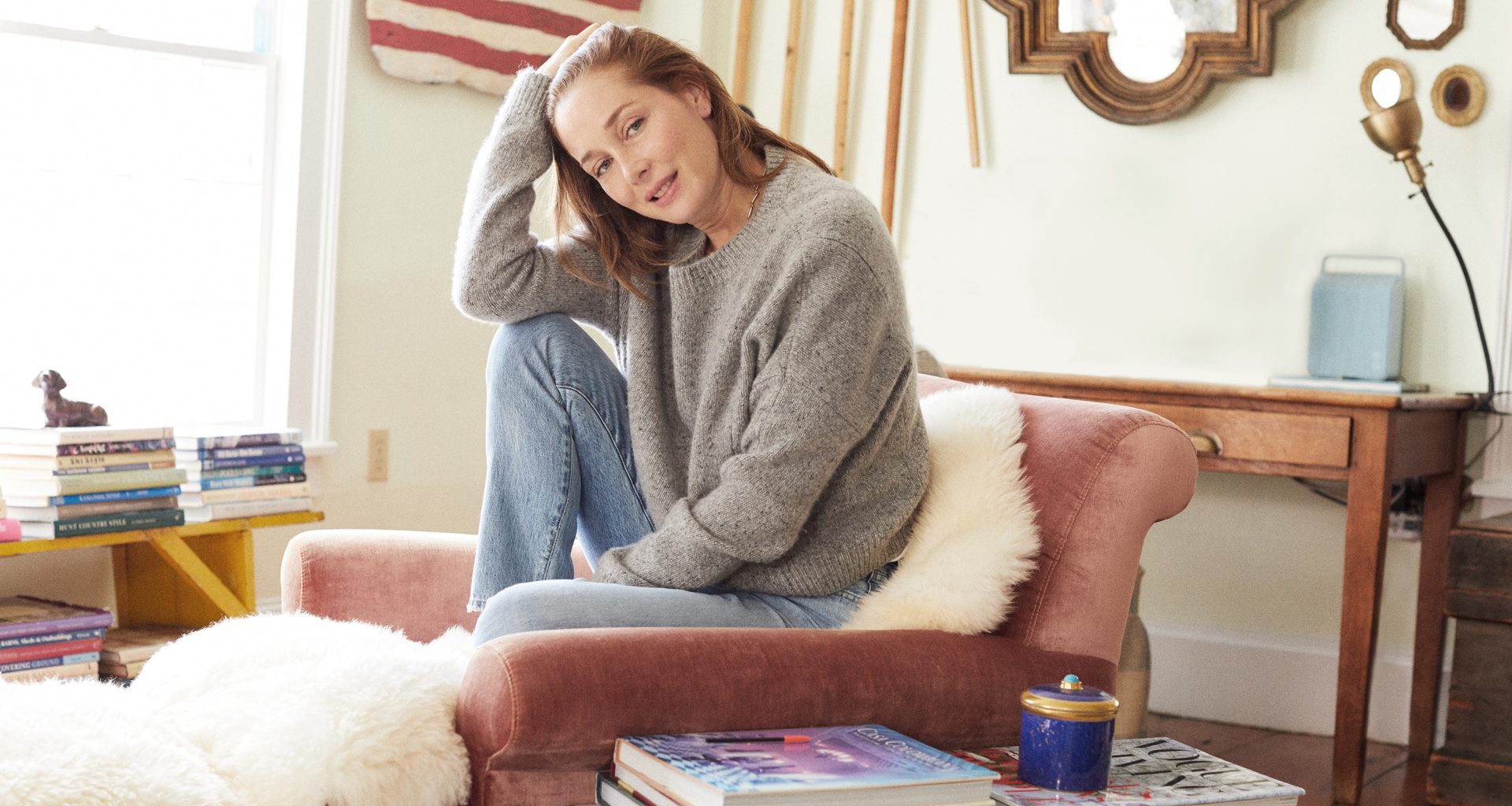 If you ask any beauty-lover about their daily skincare regimen, a Tata Harper Skincare product will most definitely sit atop their list. This fact is certainly no coincidence: while clean beauty is one of the most buzzed-about terms today, Tata Harper has been leading the green skincare game before many of us even knew what it meant. We visited Tata at home in Vermont to learn more about the farm-to-face movement, what it means to be a skincare maximalist, and, most importantly, to capture a few of her beauty secrets.
Rip & Tan: Where does your love for skincare and beauty stem from?

Tata Harper : I grew up in portside Barranquilla, Colombia, immersed in a household of women that loved beauty. We're a total of 35 cousins and 20 of those are women—so there was a dedication to self-care. My grandmother would host spa parties in her house every weekend and invite all of these women to come and try her hair mask or body scrub—I would help her prepare the treatments and she would let me apply the product to my skin. They are still some of my favorite DIY facials because they have been passed down for generations and really work.

Rip & Tan: You were one of the first major beauty brands to use non-toxic ingredients across their entire line. What was your "a-ha" moment that led you into the clean beauty game?

Tata Harper : I never thought that I would be in beauty, even though I've always loved it. From the inception of the company, I have been unwilling to compromise or take shortcuts. If I had chosen to take the easy route or was willing to take no for an answer, Tata Harper Skincare would not be what it is today. I am always striving for the best, most innovative solution to the problem, and I won't settle for a lesser answer. We have a unique approach to formulation, grounded in the philosophy that complexity equals efficacy and more ingredients equal more results, to the completely vertical integration with zero shortcuts or outsourcing that now defines the farm-to-face movement. The catalyst to starting a green beauty line was when my stepfather was diagnosed with cancer and I became aware of the toxins and chemicals. I couldn't find any natural products without synthetic chemicals that gave me the results and the luxury experience I was looking for. Looking behind the curtains of the products, I was disappointed to learn that many products used ingredients that belonged in cars, and not on your skin. I wanted to create a high-quality brand that was efficacious and didn't make anyone sacrifice their health for beauty.
Rip & Tan: In a landscape shrouded in jargon and scientific terms, you find a way to make skincare simple and straightforward. What are some of the most common misconceptions about clean beauty?

Tata Harper : For us, education is how we have always connected with clients. Building trust through transparency and an unwavering message. We were outliers when we first launched, so education was the key to breaking into the beauty market. We were making safe, nontoxic products before the industry branded them as "clean beauty" and before the average customer started reading "toxic ten" lists. When we would talk to retailers and customers, it was like speaking in a foreign language—the idea of natural and nontoxic beauty wasn't prevalent in department and chain store environments. We had to overcome the misconception that naturals are less effective. I was shocked to find that many brands use a fully synthetic or premade base that makes up 75% of the formula. Most of the time, the bases don't do anything for the skin and are made primarily with preservatives and artificial ingredients that might make them look and smell nice, but that's it. My goal from the very beginning has been to create products that would give me the results of the luxury skincare I was used to but with completely natural and nontoxic ingredients.

Rip & Tan: What role does nature play in the products you create and in your own skincare regimen?

Tata Harper : Nature is my biggest source of inspiration—our philosophy is using 100% natural ingredients that are good for you. We source more than 300 different ingredients from over 68 countries because I don't believe you should have to compromise efficacy and ideals when it comes to natural beauty. Because nature is so important, I also want to ensure that the brand does not harm it. We ensure our products don't pollute the water, the earth, the air—or people's bodies.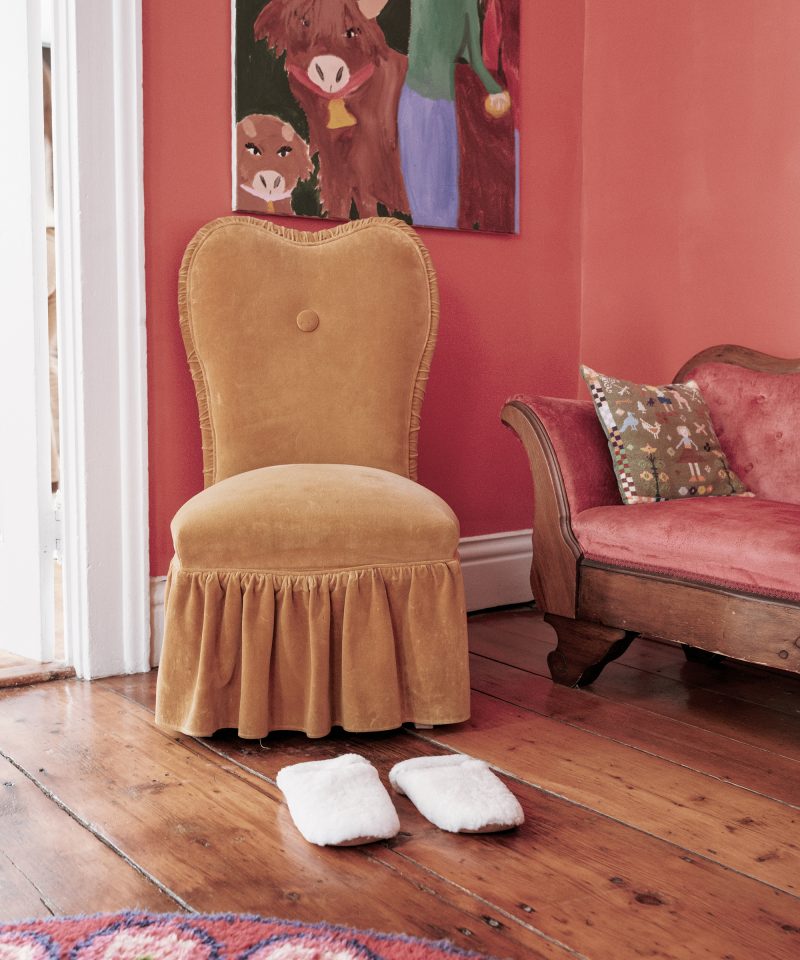 Rip & Tan: How has your relationship with beauty shifted through the years?

Tata Harper : I've been into natural beauty rituals from a very early age. I was born and raised in Colombia by my mother and grandmother who were obsessed with beauty. They would have spa parties and make DIY face masks and treatments using ingredients like avocado, honey, and lemon, and things growing around us locally or fresh from the store. Natural beauty used to be very simplistic, but I started to seek products for a more serious skincare consumer, which I wasn't finding when I shopped. I consider myself a skincare maximalist and wanted to make sure that Tata Harper Skincare was formulated using high-tech and potent formulas.

Rip & Tan: Any skincare secrets you can share with us?

Tata Harper :  If I want to instantly grow and restore radiance to the skin, my favorite products are in our Glow Getter routine. The first step is the Regenerating Cleanser, which is a daily BHA exfoliant that polishes your skin with a deep clean. You want to apply enough so that the product creates a thin, white foam on your face by rubbing all over the skin in circular motions. Instead of washing the cleanser off, I then apply our Resurfacing Mask directly on top of the cleanser and let the products work their magic for five minutes before removing. I love it because the combo gives me results like a peel, but without the downtime.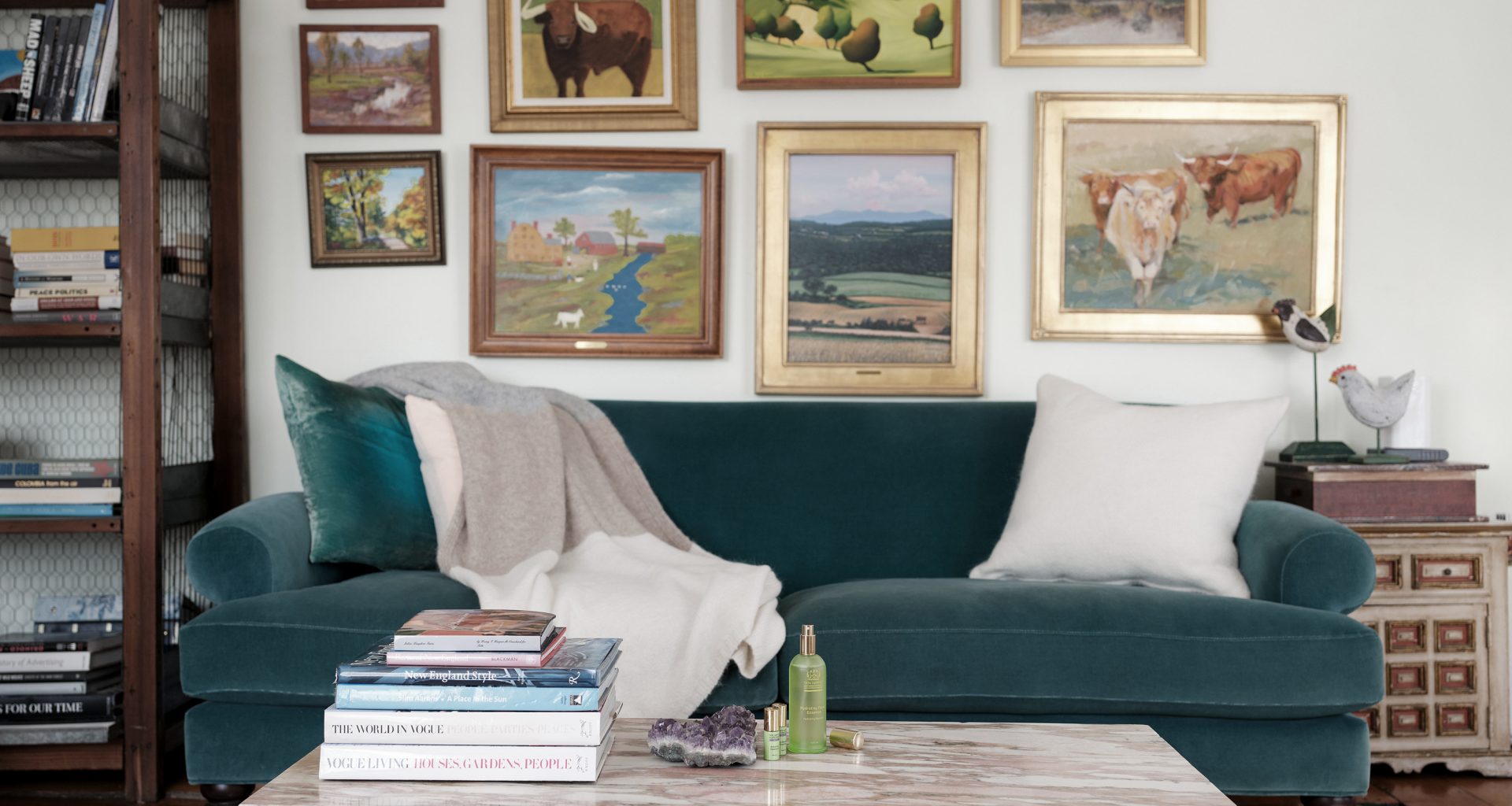 Rip & Tan: What are five self-care essentials you can't live without?

Tata Harper :  I love to start my mornings with a quick 15-minute meditation before I fully plug into checking my emails and starting the day. I like to use the Insight Timer App, which allows me to do guided meditations and clear my mind.

Another favorite ritual of mine is taking daily supplements to help with overall wellness. Some of my favorites include Vital Proteins Marine Collagen, Mucuna Pruriens from Sun Potion, and Calm Alchemy Supplements from Arrae.

I love to unwind at home with one of our at-home facial routines. The one I've been loving the most recently is our anti-aging facial to help rejuvenate the skin. Just a few extra skincare steps help me to destress after a long day, especially when I need to relax my mind.

I love essential oils and they're a big part of our skincare. When I need a little boost, I use one of our aromatic skin treatments or love using my Vitruvi diffuser for at-home essential oil blends.

Rip & Tan: What does living well mean to you?

Tata Harper : Living well goes beyond physical. Wellness is a holistic concept that encompasses a person's physical, psychological, emotional, and spiritual components. I try to tackle all these pieces of the wellness puzzle daily. I exercise, try to eat healthy food, and take care of the physical part. Mental health is important and I meditate and spend as much time as possible with my kids to build a healthy emotional environment. I am a very spiritual person, in a non-traditional way. I believe in good energy and in trying to make other people's lives better.