Food & Drink
The Grain-Free Bakery You Need to Visit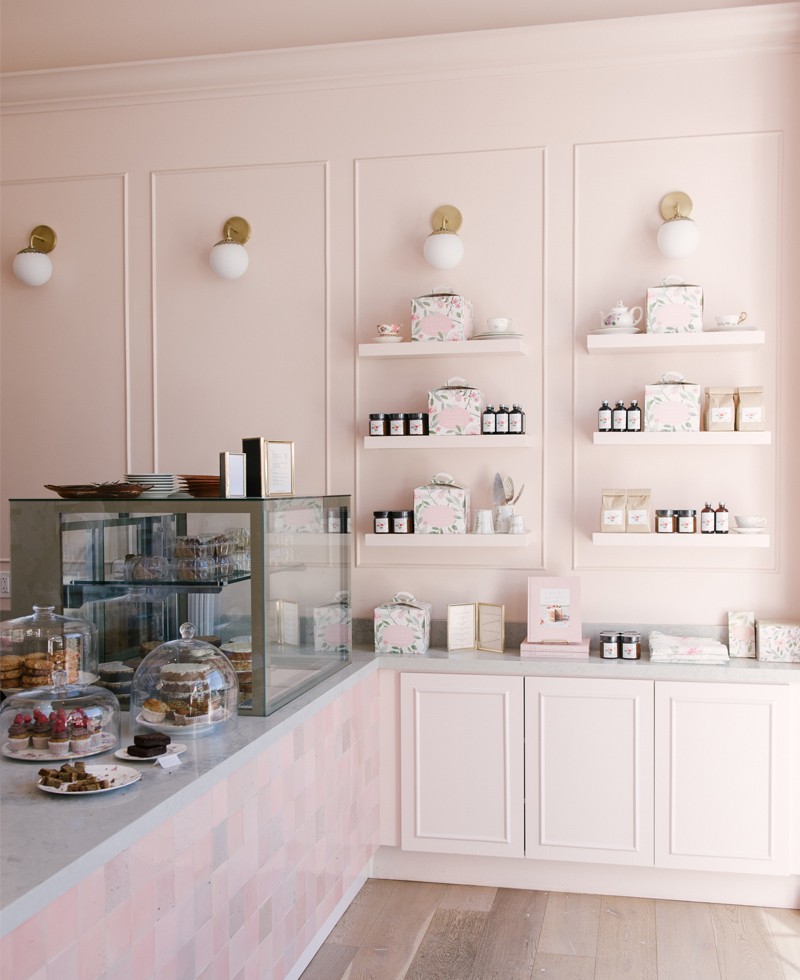 How many bakeries can you name that are grain-free, refined sugar-free, and dairy-free? For us, only
Sweet Laurel
comes to mind, and their brand new bakery in Pacific Palisades is a mandatory visit for those with a sweet tooth and a health kick. Laurel Gallucci and Claire Thomas are the women behind these beautiful cakes and cookies, so we did a little sweet talking and nabbed one of their fall-perfect recipes, featured in their brand new cookbook, just in time for those of you who haven't quite nailed down your holiday desserts.
Rip & Tan: How do you manage to make such delicious desserts that are gluten-free and paleo-friendly? How much trial-and-error happened in the test kitchen?

Laurel Gallucci: When I was diagnosed with an autoimmune condition, Hashimoto's disease, the doctor told me I would never eat chocolate cake again. But my desire to bake remained, so I refused to accept that answer. I learned the beauty of whole ingredients and began creating recipes that brought back memories of her childhood baking with foods that nourished my body!

"Could it be simpler?" is the question we always ask ourselves. Keep it simple, whole, balanced, stress-free and BEAUTIFUL! Sweet Laurel sticks to 5 core ingredients. You can stock your kitchen with almond flour, coconut oil, organic eggs, maple syrup and Himalayan pink salt and make practically any recipe in our Sweet Laurel cookbook.

Rip & Tan: Growing up, was your family often baking and cooking together? When did you first fall in love with baked goods?

Laurel Gallucci: Claire and I both grew up baking with our moms. Tea parties were a regular event! I remember the first time my mom and I baked banana bread together, my mom let me taste the creamed sugar and butter and I was instantly hooked.

Rip & Tan: What was the experience of making your own cookbook like? 

Laurel Gallucci: Well, Claire and I were both pregnant, so that was interesting. Long days on set, endless pies, cookies, cake, you name it. Although it was tons of work, seeing the finished product, and people's reaction to it, was worth every second! I love seeing all the #sweetlaurelcookbook tags on Instagram! They make me so happy.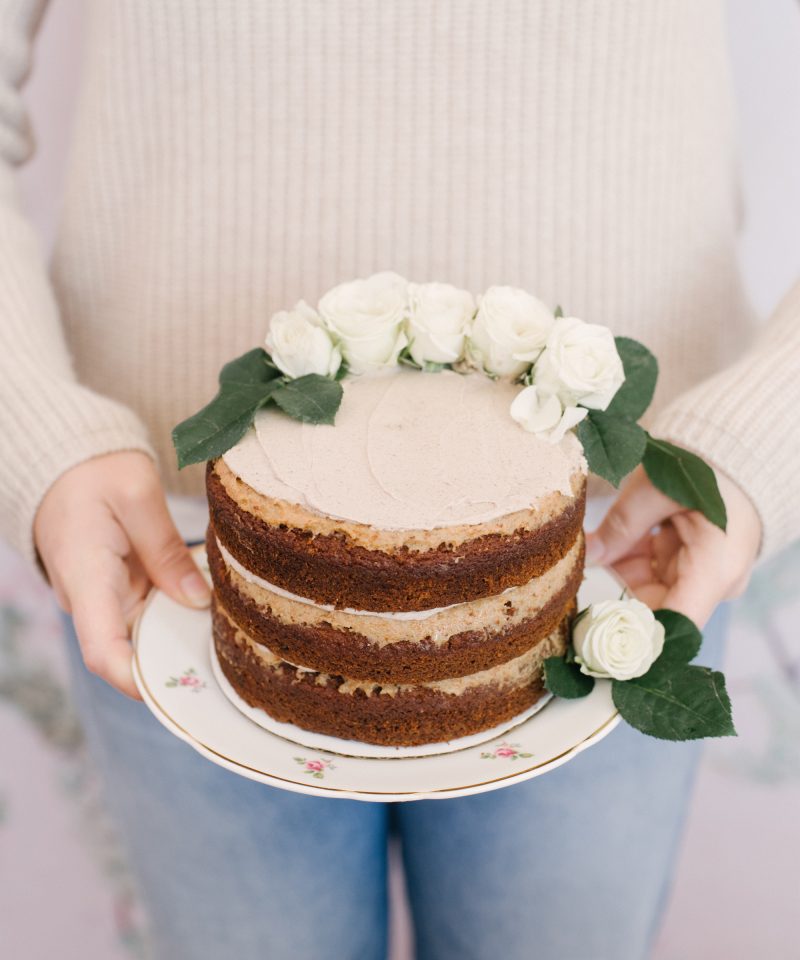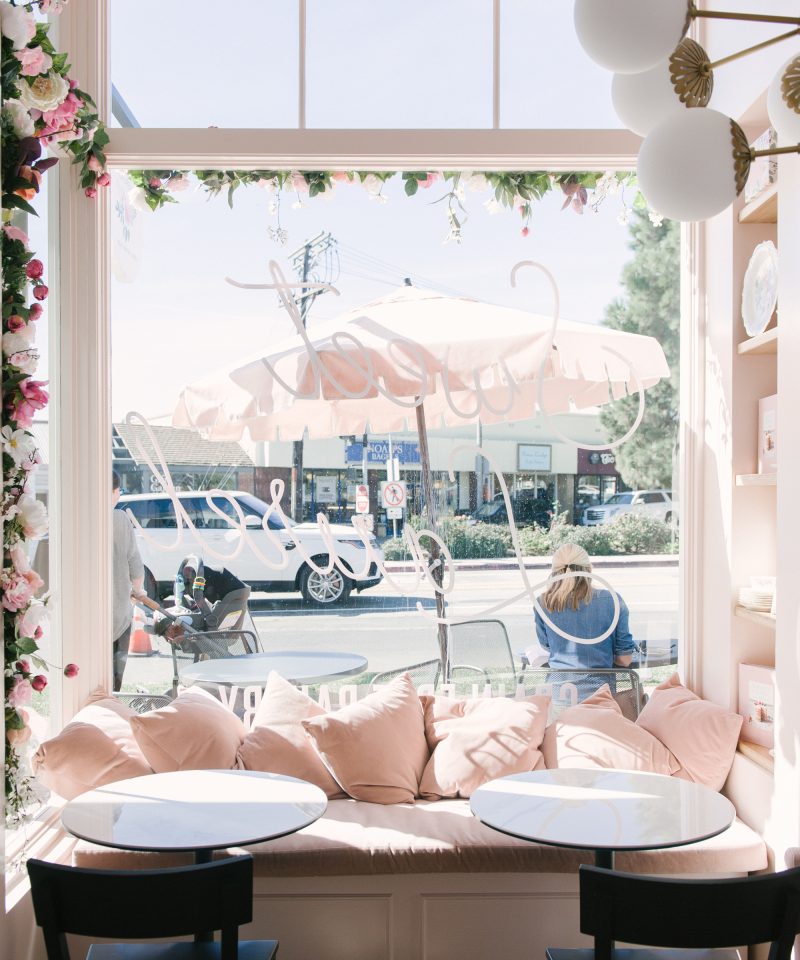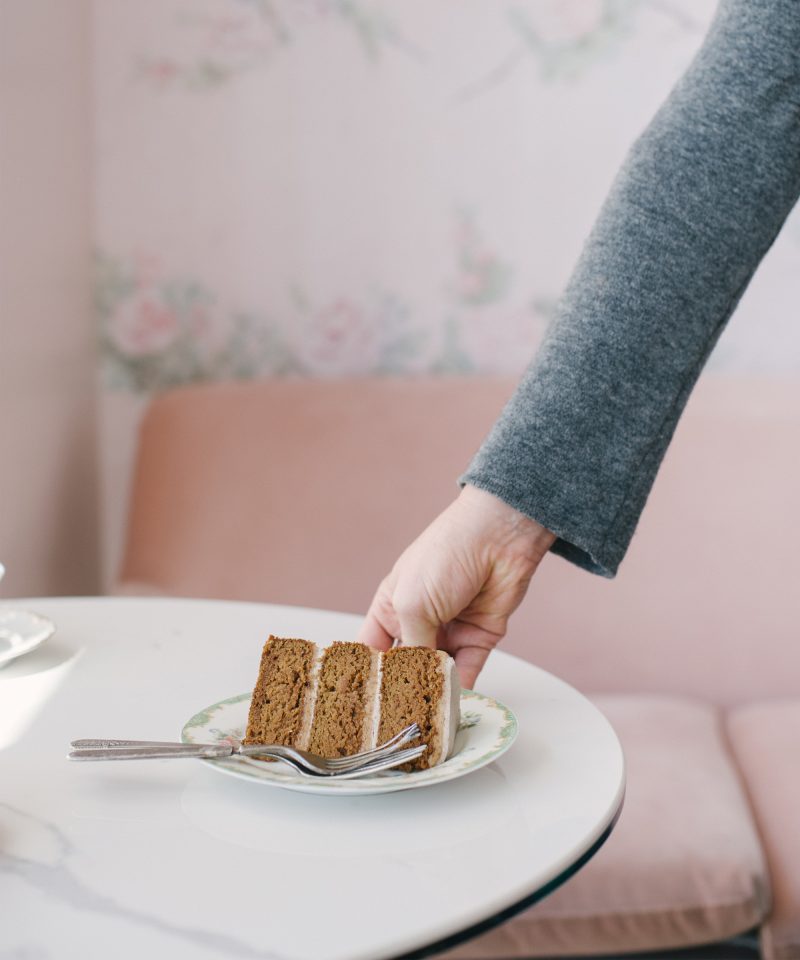 Rip & Tan: What would you say is your most popular menu item?

Claire Thomas: Everyone is really loving our power brownies and our superfood lattes (especially our pumpkin vegan caramel latte for fall!). The Pumpkin Caramel Layer cake is also very popular for the season. And you can make your own pumpkin cake at home! The recipe is in our Sweet Laurel Cookbook (which we also carry in the cake shop).

Rip & Tan: What is your favorite part of owning and running your own bakery? How has your business changed since opening your first retail store?

Claire Thomas: People's reactions to it. When I hear an audible gasp followed by "It's so pretty!" it makes me light up. It's so exciting to see Sweet Laurel as a brand exist three dimensionally rather than in a cookbook or on a plate.

Rip & Tan: How did you hone your aesthetic? What is it that makes your cakes instantly recognizable as a Sweet Laurel cake?

Claire Thomas: From the beginning I knew our shop needed to be a jewel box. Sweet Laurel has always had this "secret garden" quality. Our only form of marketing was through word of mouth, and I wanted the space to reflect that: like stumbling into an English tea room in the middle of LA. It feels like you're in on a wonderful secret.

Pink is our color, and Laurel and I, mothers to sons, joke that the store is our daughter. It's hyper-femme, but still modern. The phrase "Mayfair meets Malibu" kept bouncing in my head. Laurel and I love garden roses, and the storefronts in Mayfair in the springtime were a huge inspiration.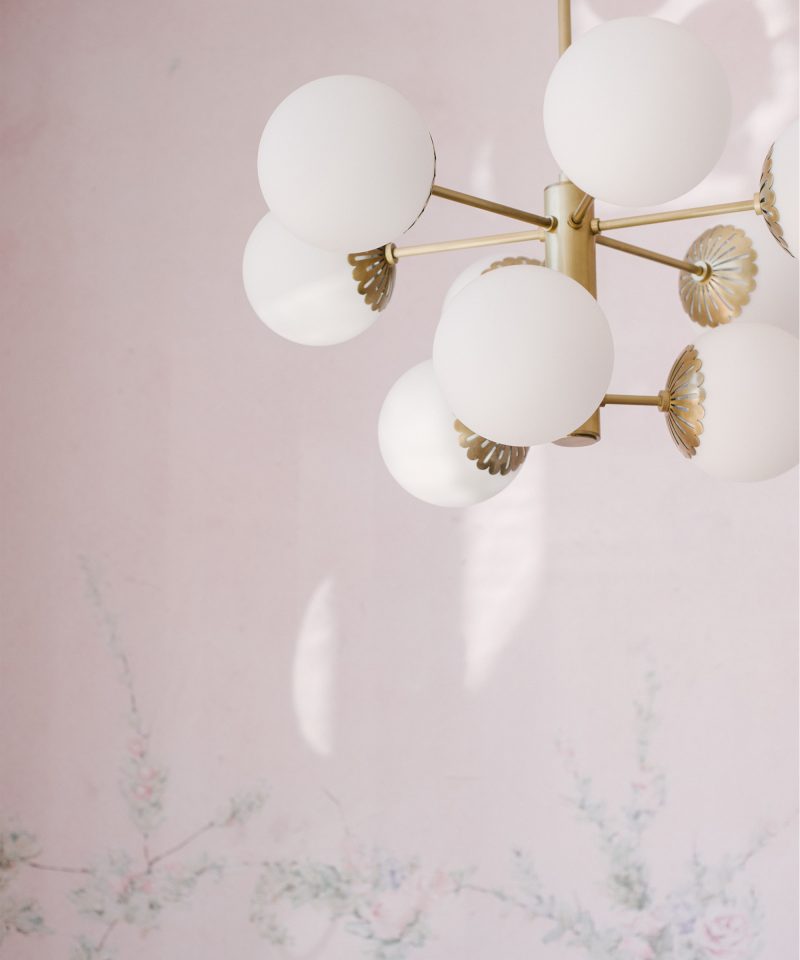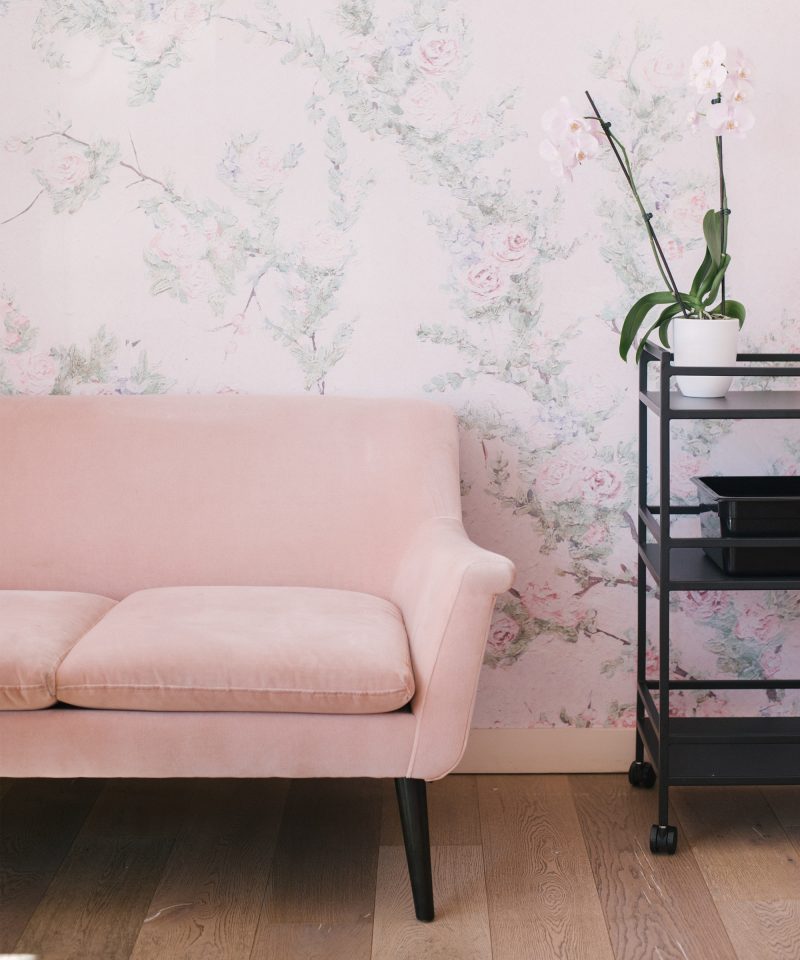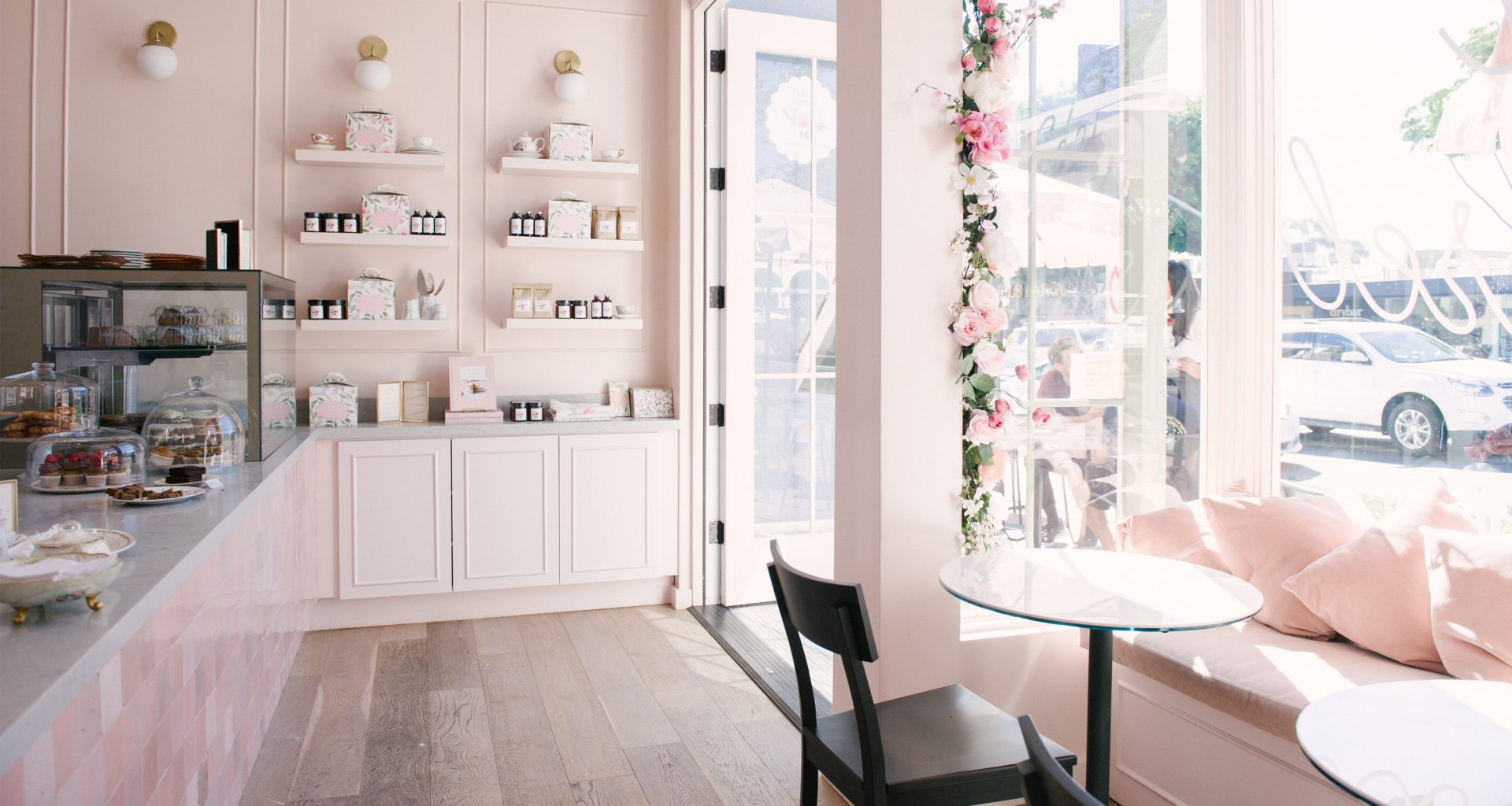 Sweet Laurel's Pumpkin Spice Latte Cake
Sweet Laurel's Espresso Coconut Whipped Cream
Recipe
Sweet Laurel's Pumpkin Spice Latte Cake
Servings: 2 6-inch layers or 1 8-inch cake
Units:
Ingredients
3 Tbsp coconut oil melted, plus more for greasing the pans

1 cup

237 ml

pumpkin puree
1 Tbsp vanilla extract

2 cup

473 ml

almond flour
1 Tbsp ground cinnamon
1 tsp ground ginger
1 tsp baking soda
1/2 tsp Himalayan pink salt

2 cup

473 ml

espresso coconut whipped cream*
-Preheat the oven to 350°F. Line two 6-inch cake pans or one 8-inch cake pan with parchment paper rounds, then grease the sides of the pans with coconut oil.
-In a large bowl, whisk together the coconut oil, pumpkin, maple syrup, eggs, and vanilla. In a medium bowl, whisk the flour, cinnamon, ginger, baking soda, and salt. A little at a time, add the dry ingredients to the wet, stirring until a batter forms.
-Divide the batter evenly between the prepared pans and bake for about 30 minutes, until a toothpick inserted into the center comes out clean. Invert the cakes onto racks and allow to cool completely.
-Place one layer on a cake plate and top with 1⁄2 cup of the coconut whipped cream, smoothing it evenly over the entire surface. For a 6-inch cake, add the second cake layer, top with another 1⁄2 cup whipped cream, and smooth the surface. One tablespoon at a time, add whipped cream to the sides, smoothing with an offset spatula. For an 8-inch cake, you can cover the entire cake with the coconut whipped cream. Refrigerate until ready to serve.