Living
How This Beauty Brand Founder Created the Star of Skincare
When it comes to our skincare routines, we follow one simple rule: keep it clean. That's why it was no surprise at all to find
Supernal's
Cosmic Glow Oil across our team's shelves. Full of natural and organic ingredients, it's a product that you can't help but immediately fall in love with. We caught up with Supernal's founder Melissa Medvedich to learn more about her entry into the world of skincare, what she does to keep her complexion glowing, and how her upbringing gave way to a love affair with wellness and beauty.
Rip & Tan: Tell us the genesis story of Supernal. From initial idea to execution, how did you turn your distinct vision into a reality? 

Melissa Medvedich: Prior to launching Supernal, I worked as a graphic designer and creative director in publishing. Design is a great love and I always felt really fortunate that I was able to do something that I truly enjoyed for a job, but I still dreamed of starting my own business. When being honest with myself, I knew deep down that I wanted that business to be a beauty company even though it would be a big departure from my profession at that time.

Once I finally took the exciting, yet equally if not more frightening leap of faith to leave my full-time job, I ultimately started from square one. It's not unusual for someone to shift from long-term employee to a small business owner, but coming from a career that was, for the most part, focused on sports and music, the transition to building a beauty brand was not a traditional segue. With the support of my husband and modest savings, I enrolled at the New York Institute of Aromatic Studies where I became a certified aromatherapist and later returned for my botanical beauty formulations studies (while simultaneously freelancing to help bring my long-term dream into reality). After two years of research and development, I launched Supernal in early 2019 with a single hero-product product, Cosmic Glow Oil.

Rip & Tan: Where did your love for skincare begin? 

Melissa Medvedich: For as long as I can remember, I have been fascinated by the ritual of skincare and skincare products. It's hard to pinpoint where the intrigue began, but growing up in a Chinese household there was an inherent emphasis placed on caring for your skin. As a small child, I would be mesmerized watching my mother, grandmother, and great-grandmother carefully apply their creams and salves, and as a teenager, one of the first things I paid for with babysitting money was my very first facial at a local shopping center. As time went on, this curiosity would grow into a full-fledged passion as I began to experiment with my own skincare regimen and devour everything I could read and research about the topic in my spare time.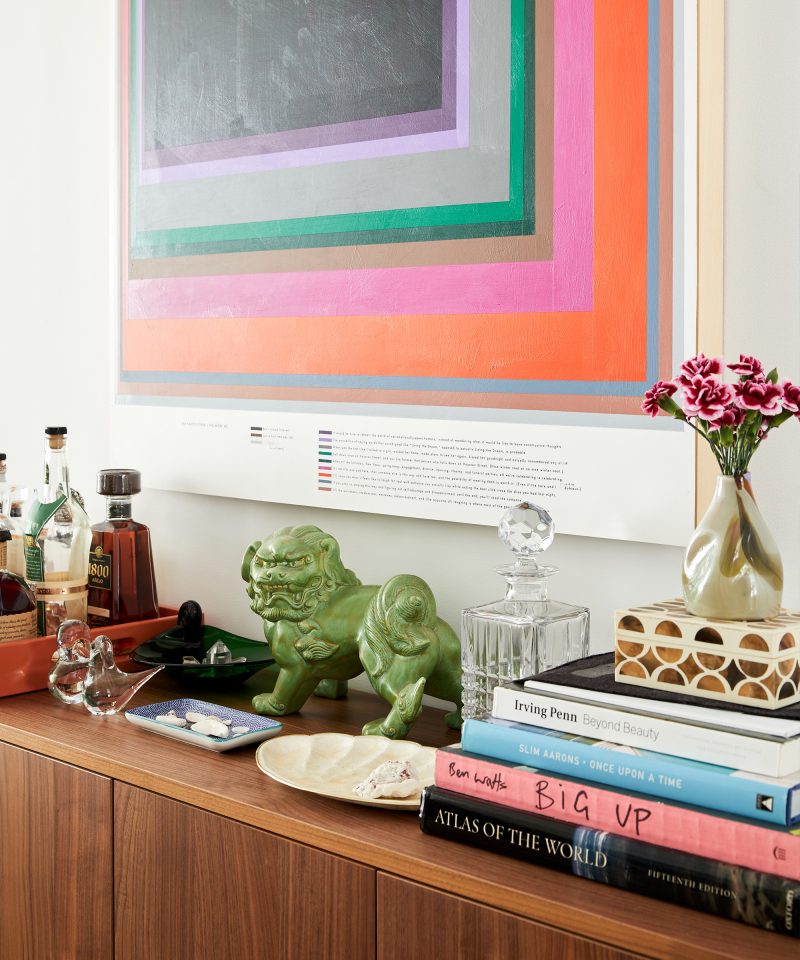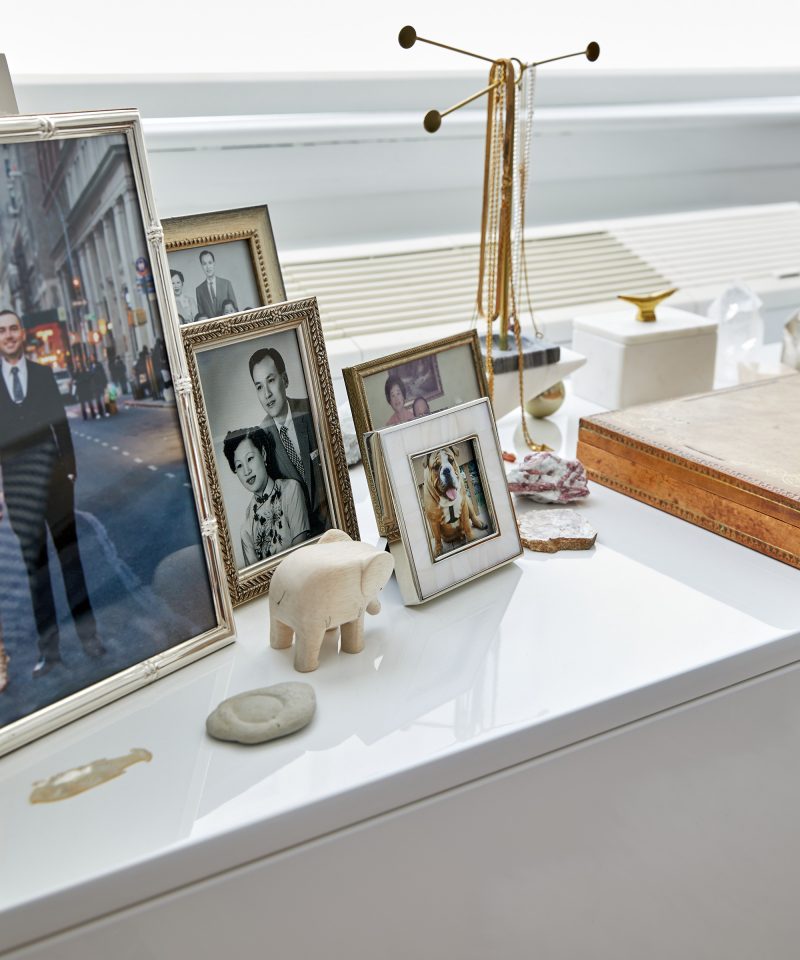 "For as long as I can remember, I have been fascinated by the ritual of skincare and skincare products. It's hard to pinpoint where the intrigue began, but growing up in a Chinese household there was an inherent emphasis placed on caring for your skin."
Rip & Tan: Are there any lessons around beauty and wellness that you learned growing up that still inform your approach to beauty? How has your relationship with beauty shifted over the years? 

Melissa Medvedich: Elements from my upbringing like my grandmother's nourishing bone broths, fermented foods, and TCM herbs are all very much part of my approach to beauty and wellness today, but this wasn't always the case, as my personal practices continue to evolve over time. When I first started living on my own and well into my 20s, I cared for my skin mostly with products that were applied topically, but as I have gotten older, I look at things much more holistically. In recent years, I find I'm drawing more upon things I learned while growing up. The first time I walked into an acupuncture office as an adult, the smell of the herbs and tinctures brought back memories of watching my mom run a coin over my great-grandmother's shoulders any time they ached and the flushed red streaks that were left behind. The practice of "coining" from my childhood would later draw me to the familiarity of facial gua sha, much like recognizing the power of scent and the therapeutics of plants would also draw me to aromatherapy.

Rip & Tan: How did your experience as a creative director lend itself to creating your own brand?

Melissa Medvedich: My design background enabled me to create all of the branding, packaging, digital, and visual elements for Supernal myself, with the help of my husband who is a photographer. All of my experiences in creative production enabled me to see a more linear path to launching a brand, particularly with research and sourcing. Ultimately, it's what's inside the bottle that matters, but creating a visual identity and strategy can oftentimes be cost-prohibitive for start-ups, so being able to do that in-house helped conserve resources as a self-funded, small business. On a personal level, having complete creative freedom with Supernal is a dream come true.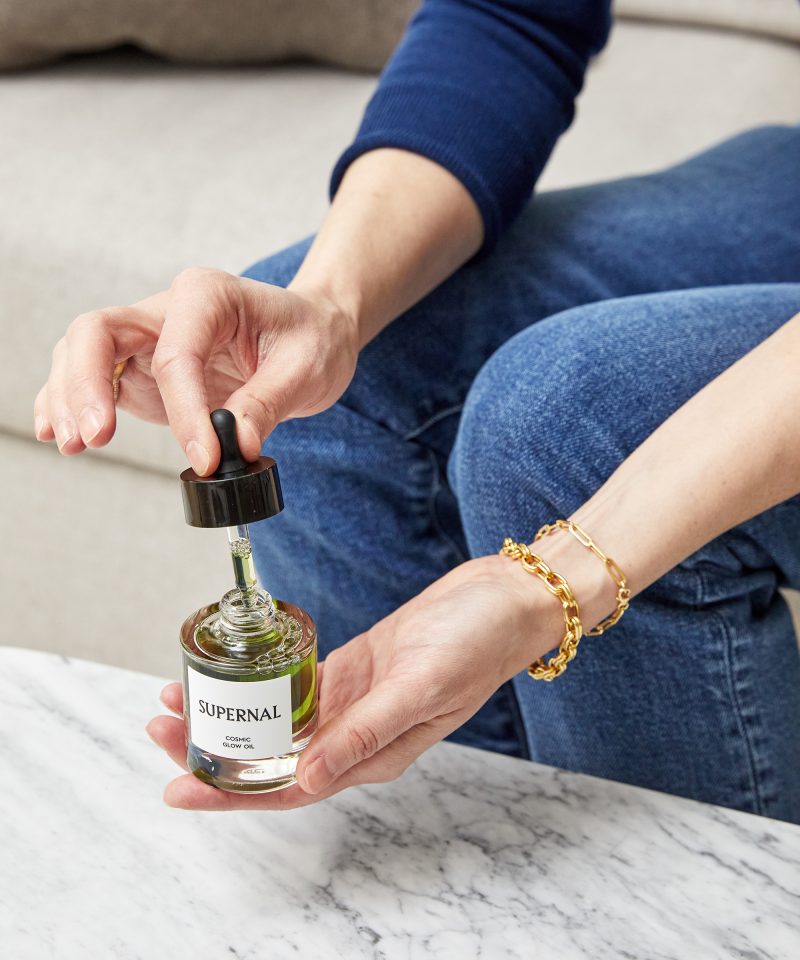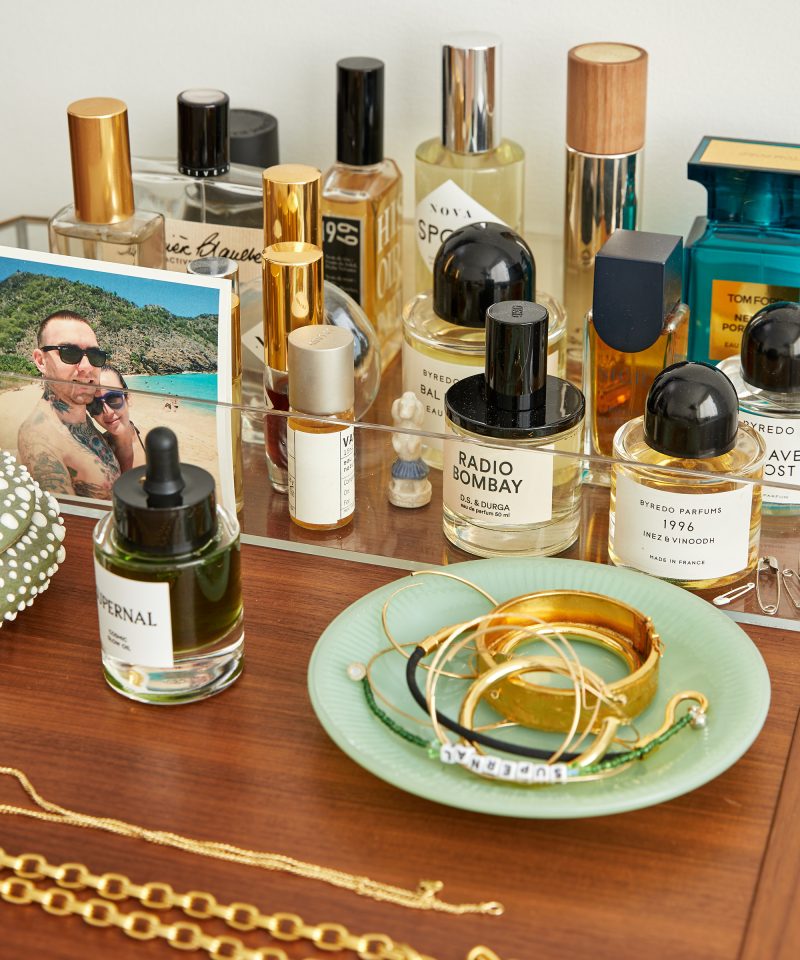 Rip & Tan: From sourcing ingredients to formulating the products, what were some of the biggest hurdles and lessons learned throughout the process?

Melissa Medvedich: My education at NYIOA has been fundamental in my approach to formulating, but I think the greatest lesson has been patience. Having the patience to get a formulation just right, patience for the time it takes for things like vetting suppliers, product stability testing, and clinical trials for safety. There have been challenges of course—from the universal challenge of navigating running a business or making a living during Covid to the learning curve of finding the perfect size shipping box.

Rip & Tan: Where is Supernal meant to sit in our everyday lineup? How is it different from other oils on the market?

Melissa Medvedich: My hope is that Supernal products are reached for as daily skincare staples and all of our formulations are thoughtfully considered with nourishing and nurturing skin in mind. In my experience, every person's skin is unique—as well as their skincare regimen preferences—so where products sit in a lineup can vary. I think what makes products distinctive are the people who make them, their personal experiences, and that individual one-of-a-kind perspective and intention. In the last few years, face oil has become my desert island product and Cosmic Glow Oil is my version of a favorite face oil for the everyday—lightweight and quickly absorbing, nutrient-rich and nourishing, skin softening, and glow enhancing.
Rip & Tan: What are some of your go-to skincare products? Any self-care necessities that you're loving lately?

Melissa Medvedich: In addition to a great face oil, I also really enjoy a hydrating facial mist. Some favorites at the moment are Pratima Ratrani Rose Replenishing Mist and Biologique Recherche L'eauxygenante. Every week to 10 days I try to do a face mask and I love alternating between Golde's Clean Greens powder mask and Klur's Supreme Seed cream mask. I also love an electronic skincare tool like a NuFace or ZIIP, but in the last year or two I have been loving and reaching more and more for a gua sha stone.

Rip & Tan: What does living well mean to you?

Melissa Medvedich: What a great question. I think especially now more than ever—and after the last year—living well is good health and having loved ones around me.
Photos by Kirsten Francis