Style
Summer Shoes & How to Wear Them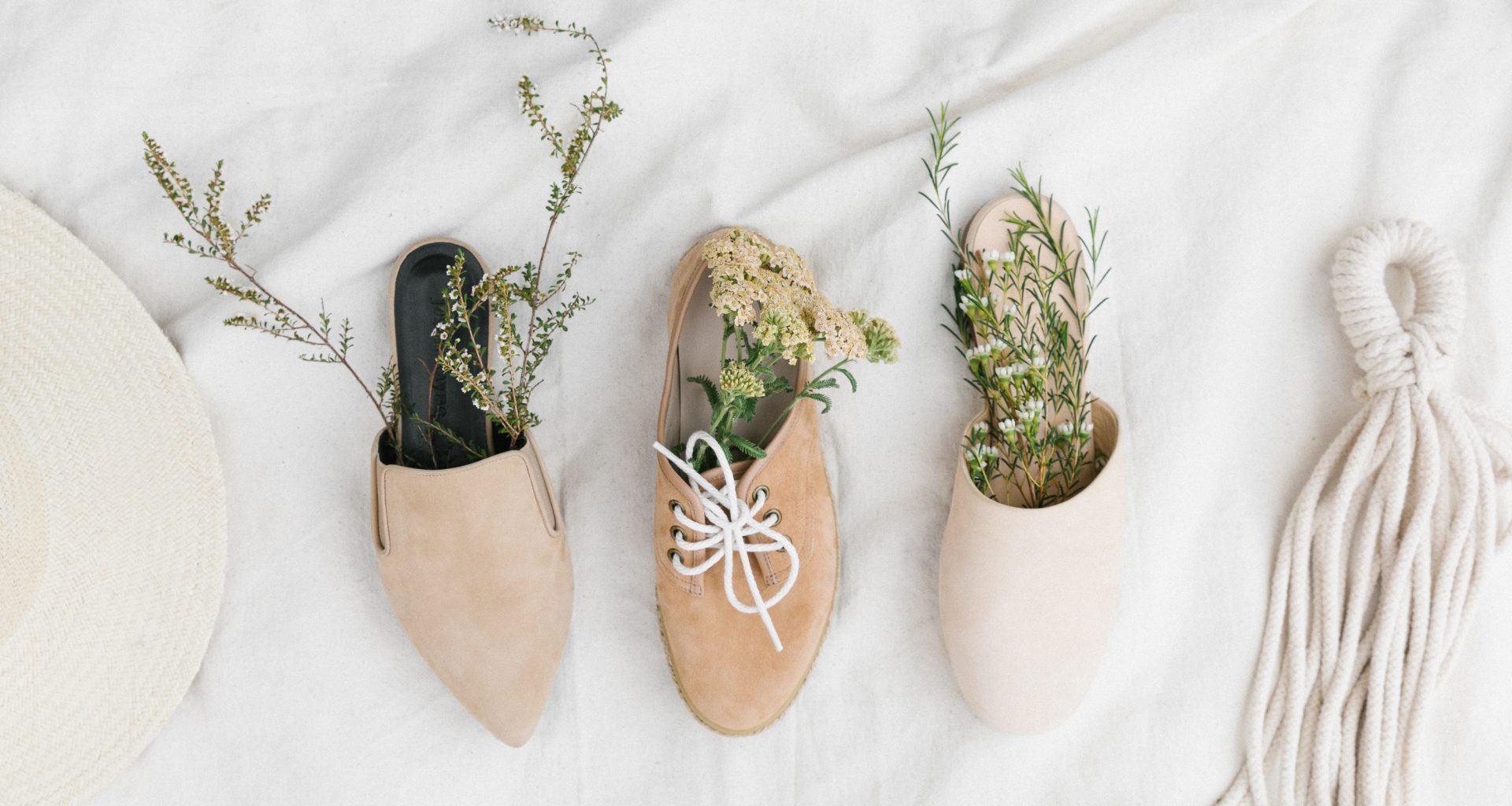 Summertime brings a low-key approach to dressing—never mind the heat, which makes it hard to want to wear anything too stuffy or buttoned-up. But let's be honest, you really can't wear flip flops everywhere (or some would argue, anywhere…). We'll be OOO Friday afternoon en route to the beach, which means we need a shoe that can truly do both.
The Surprisingly Beach-Friendly Flat
Upon first sight, these three shoe picks might not be the most beach-friendly, but let's think outside the box here—what could be readier for sand and sun than a sand-colored slide? We rest our case.
Okay, but seriously, we've got just three points to make:
1.    
The Olympia Mule
is made of a supple oiled leather, with a soft and delicate round toe that belies the hardworking craftsmanship of true Italian leather. With all the makings of a minimalist's dream, these shoes can go from the dock to dinner without missing a beat.
2.    
The Oiled Leather Mule
, aside from being a Jenni Kayne classic, is the comfiest way to look pulled-together. Don't let that prim point toe fool you—the elastic gusset and padded leather insole are secretly ultra-supportive for long, languid strolls.
3.    
The Suede Marina Espadrille Sneaker
is a shore thing (sorry), but honestly, what else says summer more than an espadrille? With woven jute trim at the sole and made of soft Italian suede, these sneaks have serious Call Me by Your Name vibes.
The Not-a-Flip-Flop
We all have to face the music sometimes, and by "face" we mean "ditch" and by "music" we mean "your old rubber flip flops." Look, we didn't make the rules! But lucky for you, this braided leather sandal is a grown-up way to say, "I'm chilling!" Braided straps of Italian leather and suede criss-cross over the foot for a little upscale femininity, while the comfy foot bed lets you actually walk around, though in this heat, we wouldn't advise it.
The Good-for-a-Meeting Mule
Contrary to popular belief, you still have to go to work when the sun is out. Sink in to a focused workday with a polished outfit in breezy fabrics like cotton gauze or linen, and pair a serious-leaning dark suede shoe that says, "I was definitely not daydreaming just now!" And when the clock strikes six, walk those blue suede slides or black leather espadrilles right on over to the closest happy hour.
Photos by David Kitz Styling by Kate Brien
More Stories