Style
Stylist Lisa Moir's Winter Layering Tips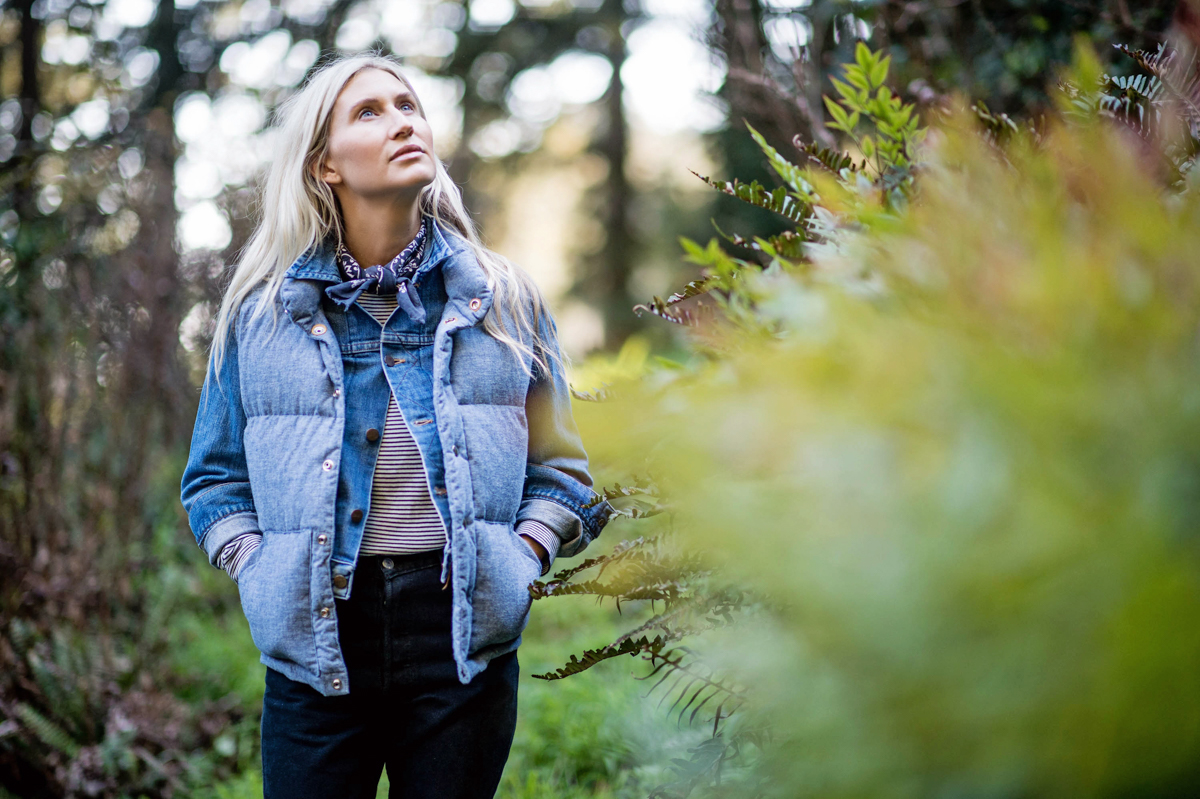 Yesterday, we showed you stylist Lisa Moir's warm, minimalist A-frame house, located in the heart of the Muir Woods in Mill Valley, California. But the beautiful redwood tree-lined area was too beautiful to simply admire from indoors, so Lisa was kind enough to take us for a hike around the area. She wore a few pieces from my winter collection, in honor of our Styled By series, showing us how she'd layer them for Northern California's crisp winter days. I love Lisa's '70s-inspired style and her sense of color and texture, both in her home as well as in her wardrobe. I hope her way of putting things together inspires you too! XXJKE
Rip & Tan: How does being surrounded by nature influence the way you dress?
LM: I'm not as fussy when it comes to my everyday wardrobe anymore now that I'm living so far removed from the city. Instead of a lot of nights out in the city, I do beach bonfires or hikes and lunch on the mountain with a friend—so I've paired down my wardrobe to just the essential pieces I really love, and the rest of it works within the active part of my lifestyle.
Rip & Tan: What are some layering tricks or techniques you use to build a look?
LM: For a clean and uniform layering technique I like to use a tonal color palette, so shades of blue or neutrals, and then use pieces with some texture to give it more interest. Same with when I have to create a lot of layers, I like to use one color, like black, from top to bottom.
For pattern, I like to always use a big print and a small print in one look—never two small prints and two big prints pieces together at the same time. 
For color, I tend to either use colors together that are opposite the color wheel and contrast nicely, or are next to each other on the color wheel for a softer, subtler look. 
Rip & Tan: Why did you gravitate towards these Jenni Kayne pieces?
LM: The vest is a great piece for fall and winter, especially in the Bay Area where we depend on layering our clothing every day. I love that the fabric is more luxurious then your typical down vest and the color can be paired with any denim.
Every fall I search for a great knit piece and this cashmere fisherman sweater is such a great modern take on a classic. I don't think this piece will ever go out of style. I've never felt anything so soft and cozy.
 Rip & Tan: What do you typically wear for hikes and forest walks?
LM: Usually a boot or trail running shoe, leggings on hikes and denim on walks, always a bunch of layers on top with a brimmed hat.
Rip & Tan: How do you mix performance pieces with more stylish items?
LM: I think you can get away with mixing performance pieces in with the rest of your wardrobe if those wardrobe pieces have a sleek sporty feel themselves. I generally also stick to neutrals.
Rip & Tan: Any tips for pulling off boyfriend fits in knits and shirts? How about double denim?
LM: I love to wear a baggy oversized sweater or shirt with a higher waist slim denim or pant and tuck it in so it's slouchy on top but fitted through your bottom and legs for a nice balance. 
You can't go wrong if you style your double denim using different shades instead of all one color. Darker washes create a more slimming effect so using a darker color on the bottom and a lighter on top is usually best.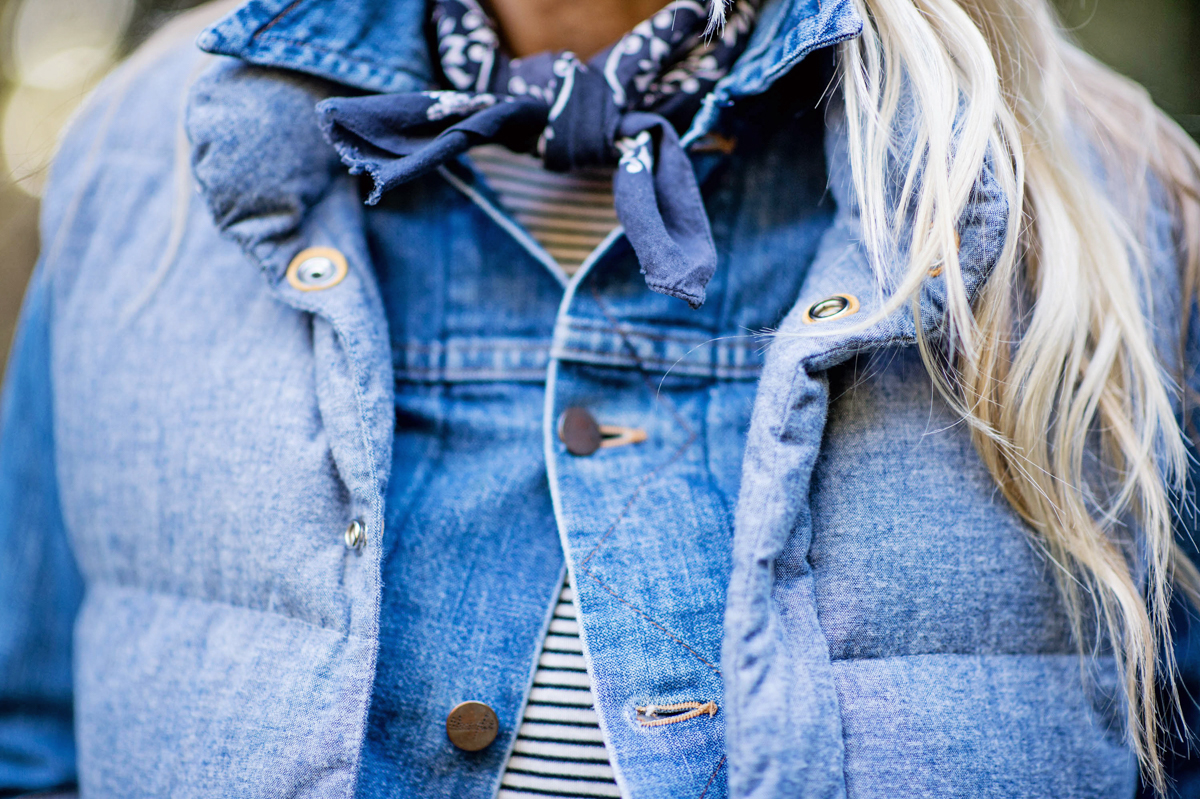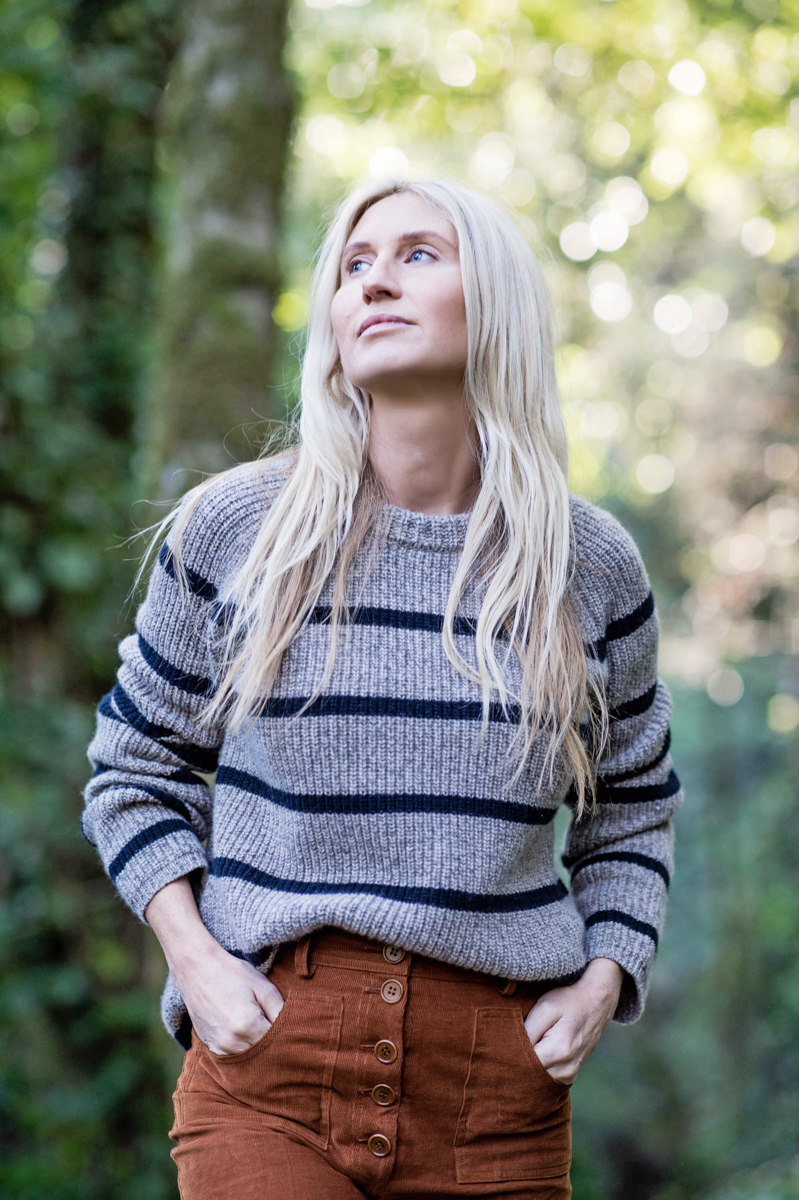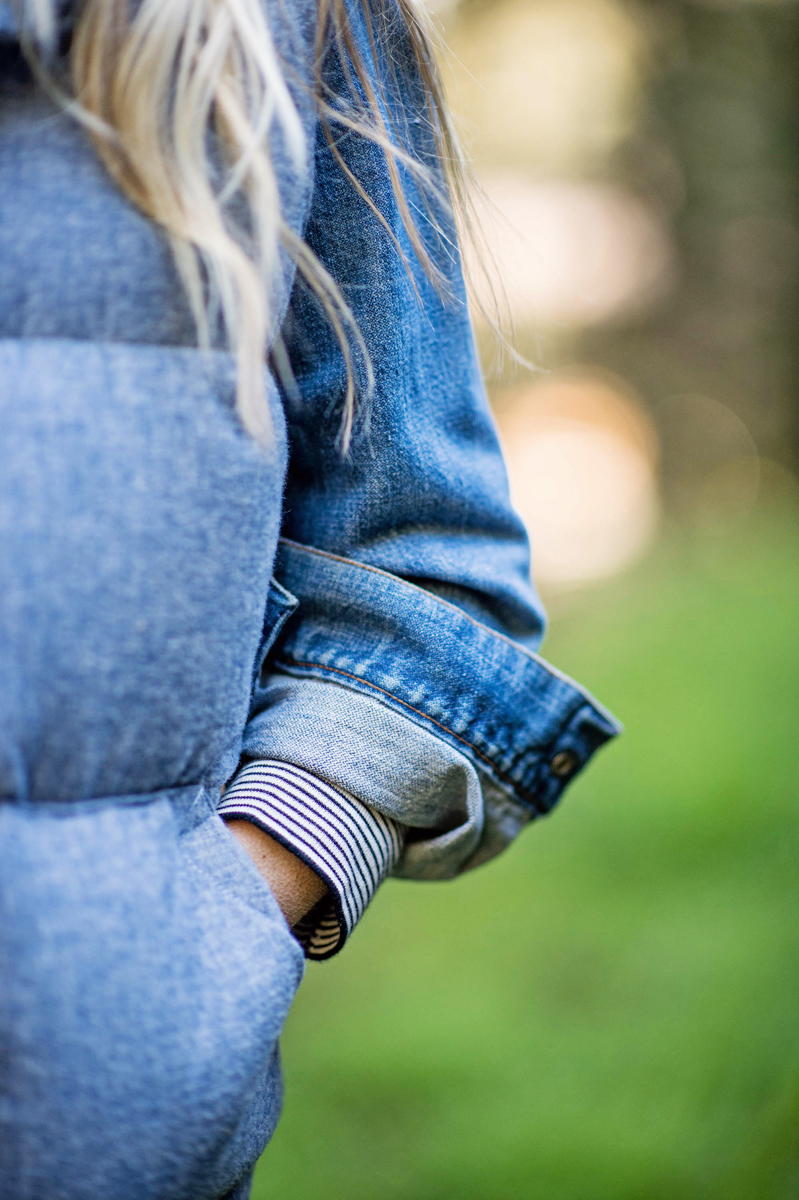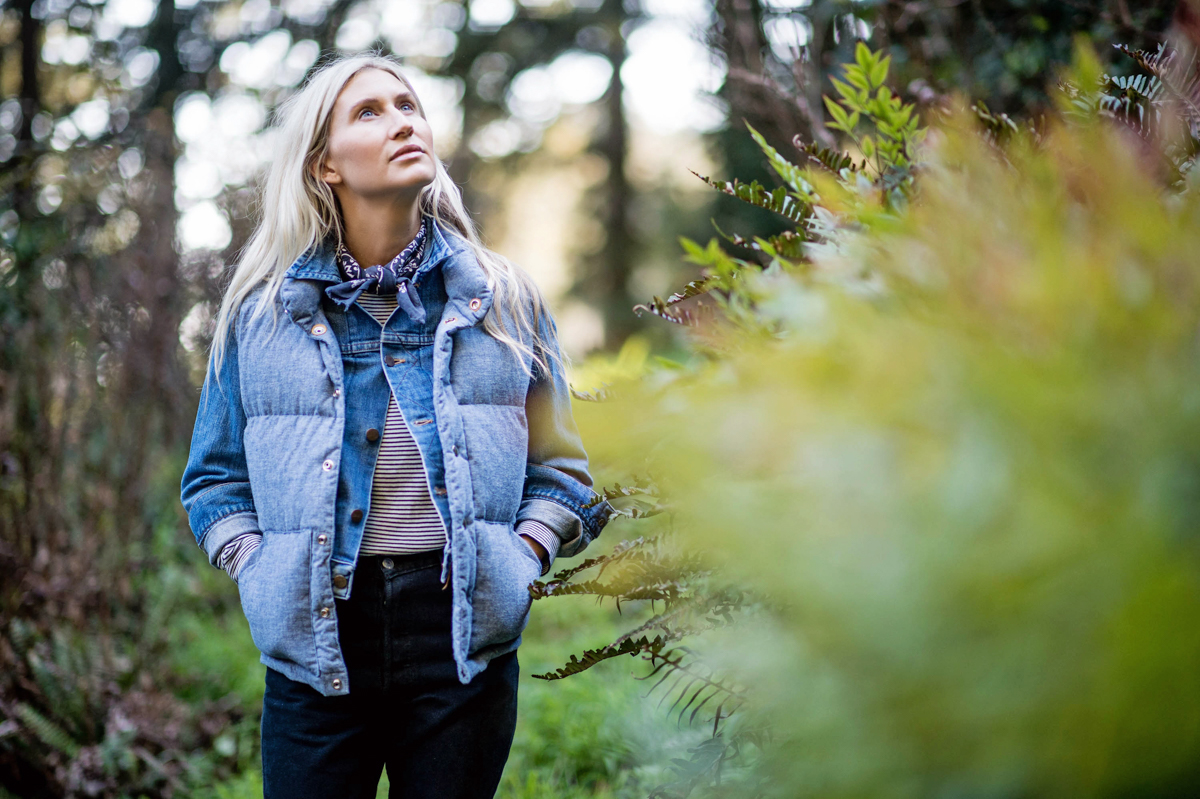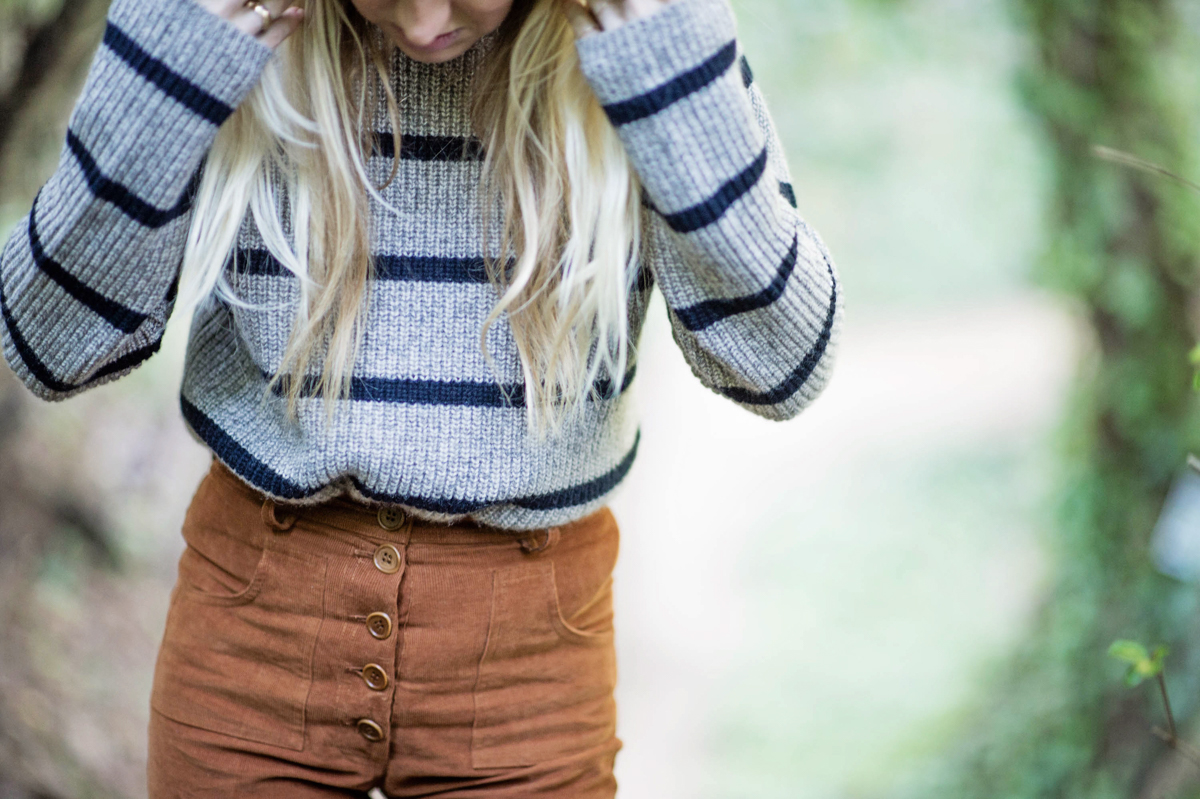 More Stories