Style
Styled by Jenni: Fall Favorites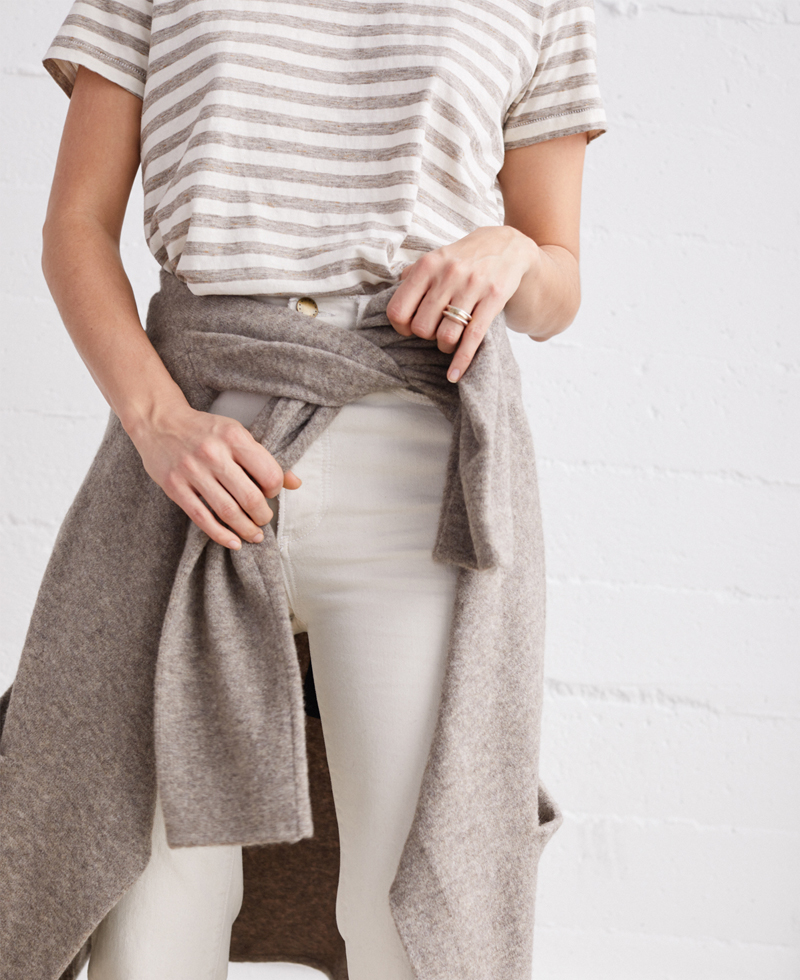 Fall is one of the best seasons to mix things up with your wardrobe. The weather doesn't quite call for coats yet, so you can take advantage of the in-between season by playing around with light cotton sweaters and chunky knits over tops and tees. Jenni styled these fall looks, and we predict we'll be copying them all season long.
Yes, You Can Wear White After Labor Day
There's a secret to this look: the
striped T-shirt
looks basic, but it's woven from a cotton blend that has a touch of yak fiber, which is super-soft and cashmere-like, giving it some added warmth while still looking totally sunshine-friendly. We give you full permission to wear white after Labor Day, preferably in the flattering-on-everyone silhouette of wide-legged and high-waisted.
…And It's Okay to Pretend It's Still Summer
Transitional seasons like fall are a great time to hold on to your summer staples. You can get away with wearing a silky
slip camisole
without being too freezing. Offset the sophisticated sheen of the top with distressed denim, add a little texture with a knit, and try your hand at a playful accent, like a
shearling mule
.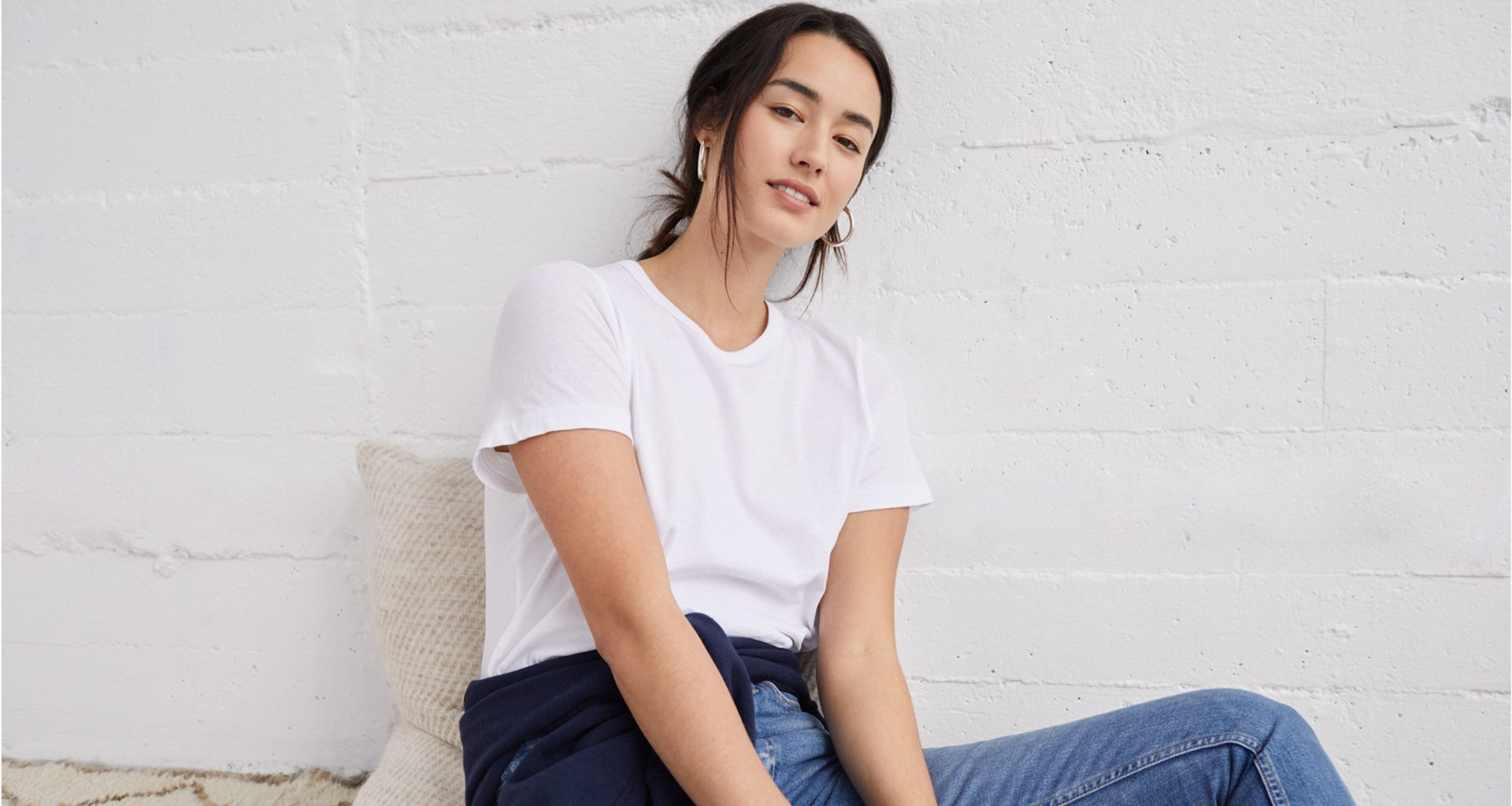 Just Don't Forget a Sweater!
Nothing's more tried-and-true than a sweater tied around the waist. You know that beloved sweatshirt you just can't let go of, but it's just a little too well-loved to wear out? This is the grown up version of that. Our
basic sweatshirt
is 100% cotton, with a fit so perfect you'll think you've had it forever.
More Stories