Wellness
Natural Remedies: Sun Potion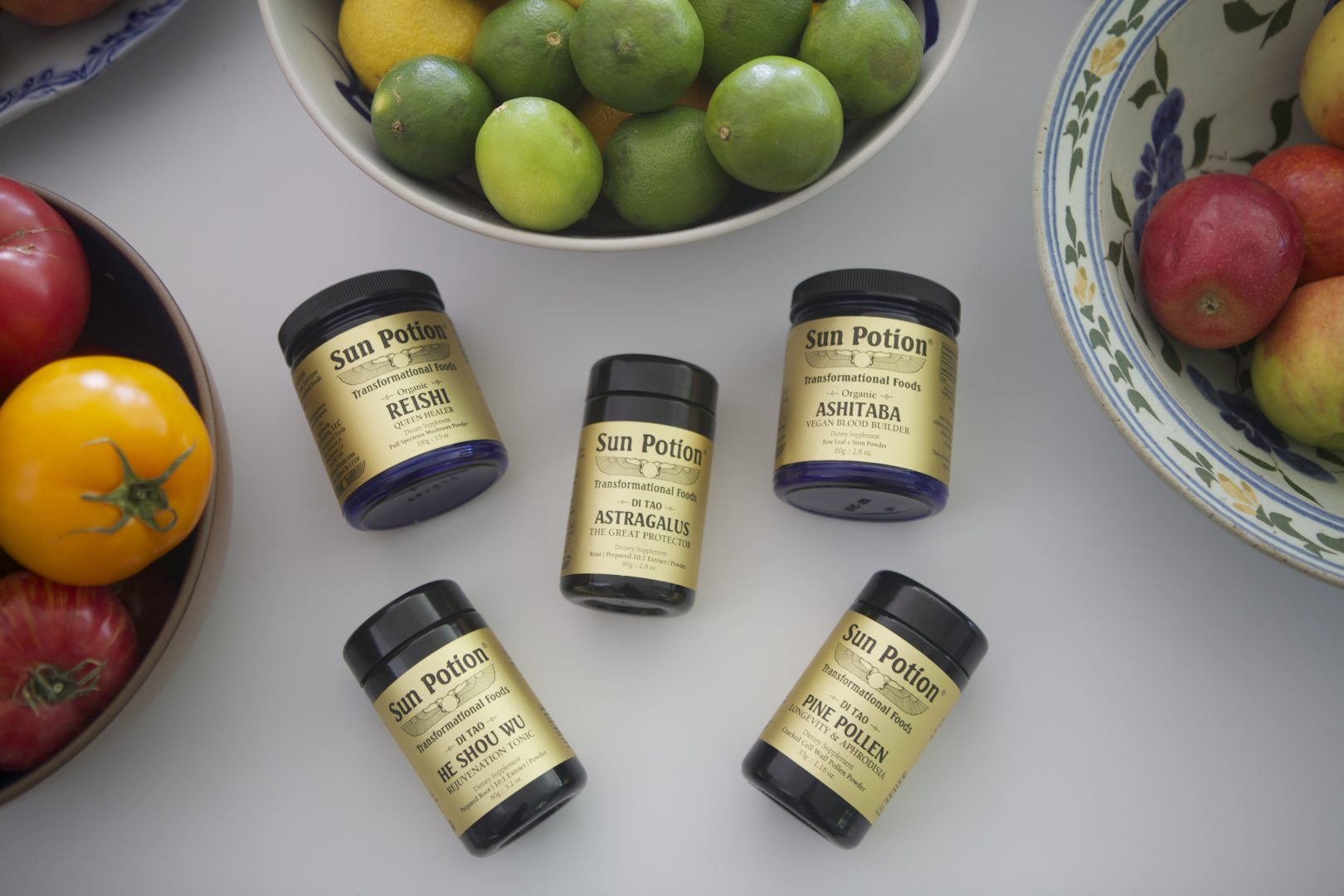 I've been a fan of Sun Potion since it crossed my radar several years back – their Wildcrafted Shea Butter is one of my very favorites. As I've often shared, I've been attempting to implement as many natural remedies as I can into my lifestyle and diet, all the while learning as much as I can about those I've yet to try. Founded in response to the growing demand for medicinal plants, superfoods and tonic herbs that can bring about improved health, happiness and well-being – what they call "Transformational Foods" – Sun Potion has shown itself to be an amazing resource for just this sort of information. Owner and founder Scott Linde was kind enough to share a bit about Sun Potion, their products, and the power of Transformational Foods. I hope you enjoy. XXJKE
R+T: Tell us a bit about how Sun Potion came to be…
Sun Potion came to be through a love of plants and tonic herbs. It was also born out of a desire to be of service while having a good time. Sun Potion is an avenue for people to access and experience best quality tonic herbs. Sun Potion actually created itself. I work for the herbs, and I am happy to be along for the ride.
R+T: Can you share a bit about Transformational Foods (and their benefits) for our readers?
Transformational Foods are an easy way to feel great. I feel it is possible to add so much 'good' into the body, that the things that are not serving will fall away. This is the idea we are sharing with Sun Potion.
R+T: What is it that makes your Tonic Herbs and Superfoods so special? 
These plants are wonderful in how they work with the body. At Sun Potion, our main goal is to make the best quality of each of these plants available, mostly as single ingredients. This is an easy way to share the experience of eating Sun Potion Tonic Herbs and Transformational Foods on an daily basis. We want everybody else to feel amazing too. The herbs themselves are special, everthing else has been designed to showcase and honor that piece.
R+T: What are some of your favorite go-tos? 
I eat Mucuna, He Shou Wu, Astragalas, Tocos, and Ashitaba daily. All of these with nice tea.
R+T: For someone looking to implement Transformational Foods into their lives (but unsure where to begin), can you recommend 3-5 products that would make a great addition to any daily routine?
Anandamide – a beautiful blend of tonic herbs and superfood that will activate and harmonize the whole body. Reishi – for immunity, nourishing the Heart and Spirit. He Shou Wu – a rejuvenation tonic and beauty food.
R+T: What's new and next for Sun Potion? 
Nitsa and I have been traveling a lot for Sun Potion. This will continue. It's a lot of fun to share Sun Potion with people. There's also a few other projects that will be materializing by the end of Summer.
R+T: What is the most rewarding part of your work? 
The experience of work // play alchemy. Also, getting to work with Nitsa. Also, working with the herbs and plants that I love.