Style
Studio Visit: Satomi Kawakita Jewelry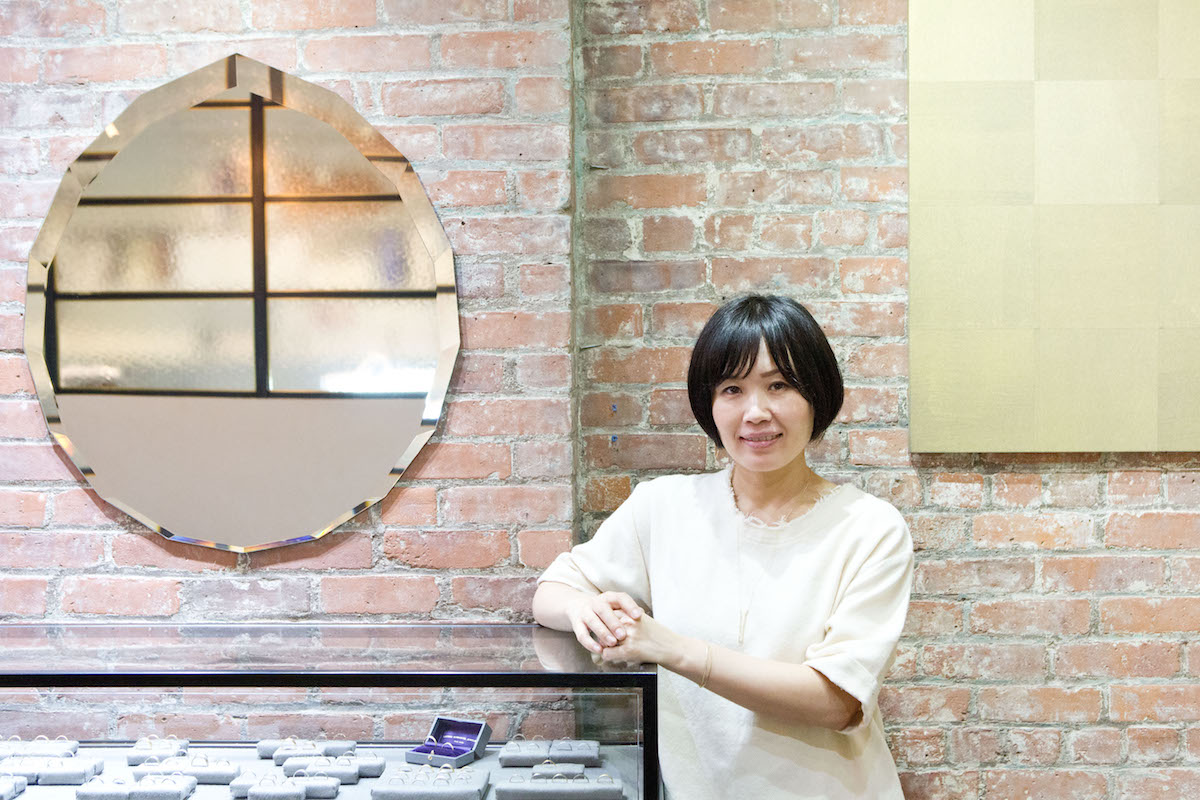 I've always been drawn to the beautiful, but out of the ordinary. So when I discovered Satomi Kawakita Jewelry, it was love at first sight. A New York City-based jewelry designer and professional diamond setter, Satomi was born and raised in Japan, and studied wood, metal, clay and textile design, glassblowing, jewelry design, and diamond setting before launching her eponymous line in 2008. Using natural gems, minerals and metals, she pairs an uncommon, organic sense of beauty with impeccable craftsmanship, resulting in pieces as wearable as they are unique. Needless to say, I am so excited to now carry her one-of-a-kind handmade pieces in-store. Some of my very favorites: her White Diamond Hexagon Necklace, her Sweet Ten Brown Diamond Ring, her Baby Black Diamond Stud Earrings and her Gray Diamond Flower Stud Earrings. Satomi was kind enough to welcome us into her TriBeCa studio for glimpse at her create space and process. I hope you enjoy this look inside. XXJKE
R+T: Can you share a bit about your journey in jewelry design and diamond setting? What was it that drew you to this art form?
I used to blow glass in Japan. Doing glassblowing for five years made me realize that I was more comfortable working on a smaller scale, with more detailed pieces, at my own pace. I then started making some accessories with glass beads and found I couldn't find clasps that I liked in stores and thought it would be nice if I could make one by myself. That's how I started jewelry making.
R+T: Tell us about some of the artists under whom you have studied… What impact did this have on your work?
Takeshi Tsujino. He is a glass artist whom I used to work for in my younger days. His attitude towards work taught me many things. I learned how important it is to "think and try." It takes five times longer to do than to simply ask someone and get an answer, but the act of thinking, feeling wonder, trying and seeing, is very important not only within work, but also within your life. Everything you think, try, and experience become an asset – your asset, both good and bad in the end – and you don't want to take shortcuts. He told me that there was no one he could ask when he was trying to learn glass blowing back in the 80's. That's why he always thought "why and how" by himself and tried to find the answer. He was able to explain things very well based on his experiences, and I've always thought it was very important if you want to live as a creator.
R+T: How would you describe the Satomi Kawakita aesthetic?
Organic. Delicate. Simple. Unique. Subtle.  You can wear our designs both casually and dressy. I would like you to find beauty in imperfection and enjoy it. 
R+T: What are some of your favorite materials to work with?
For materials, I like 18K Yellow Gold because it's easier to work with and I like the warm color. For setting, I like irregularly shaped rose cut stones and Keshi pearls because of the mysterious color and the shape.
R+T: Where do you look for inspiration?
Everything I see and touch inspires me, but I am inspired a lot from nature, texture, architecture, antiques, and all kinds of crafts.
R+T: If you had to, could you pick a favorite piece or collection?
Our one-of-a-kind ring series, because it's fun to source the material I fall in love with and I enjoy finding different expressions on each stone.
R+T: What is the most rewarding part of your work?
The fact my creations have connected me to all the people I've met, gotten to know, and am working with. I'm very lucky that I was able to find the job I LOVE.  
THE STUDIO
R+T: Tell us about your studio space… How long have you been there? What drew you to it? And what impact does it have on your work?
We moved to this location in TriBeCa in February, 2014; so it's been little less than two years. We had a tiny, cute studio in Union Square before, and needed a larger space as our business started growing. It was four of us when we moved to this location last year and now it's twelve of us! Our space is divided in three sections (office, studio, and showroom). You can see through to the studio from the showroom. Showing where our jewelry is made, where it comes from, means a lot to our customers, I believe. Everything you find in this space has been carefully picked by me, and we believe that this entire space is a representation of our brand. We try our best for our customers to feel welcomed and special. Many of them come here to choose an engagement ring and/or wedding bands and, that's a once-in-a-lifetime event (though, it could be more than once). It's an honor if we can be a part of such special occasion. And, of course, working in beautiful surroundings makes us happy, too.
R+T: Tell us about a typical day in the studio…
come to work at 9am
check e-mails
communicate with the staff
spend a long time in front of computer
fixing things (I'm a designer/owner/handy woman)
solving problems
As a result, I often come to work on weekends to work on new designs, as I can focus better.
R+T: Top five workspace musts?
cleanliness
keeping things tidy and in order
cooperation
a good laugh
sweets
Photos: Sarah Elliott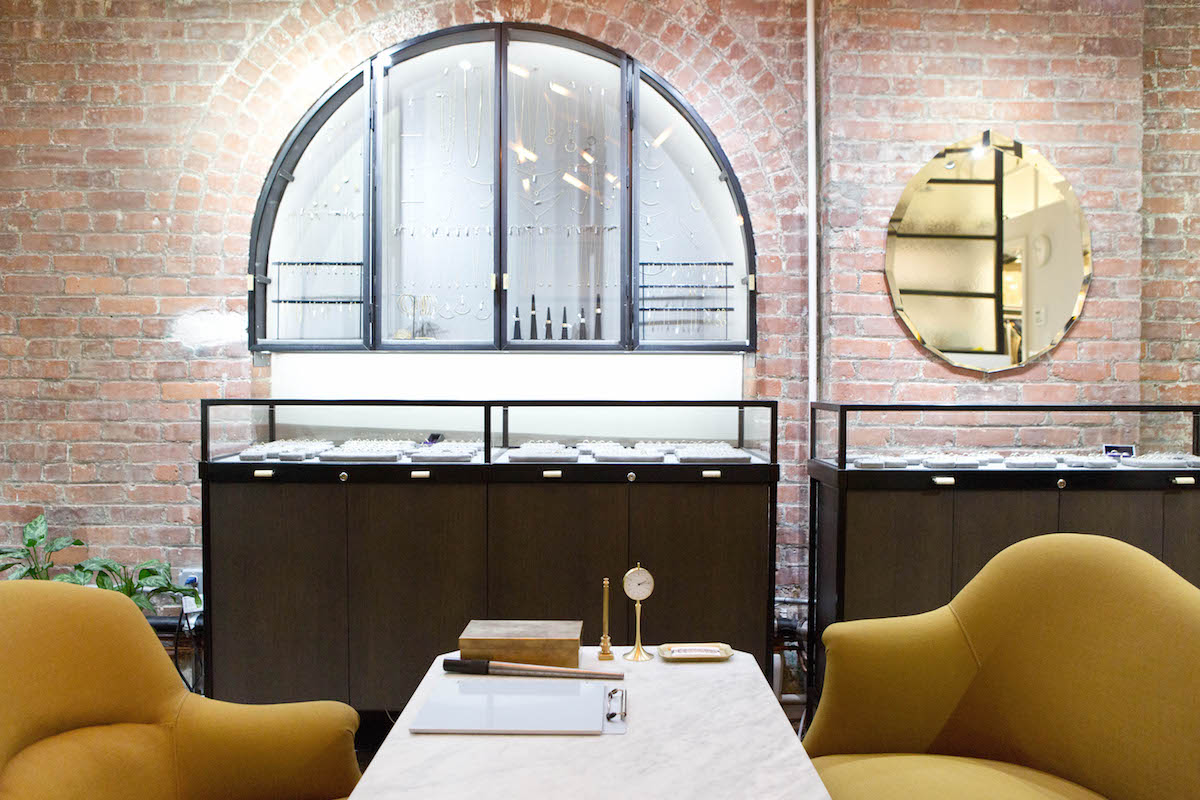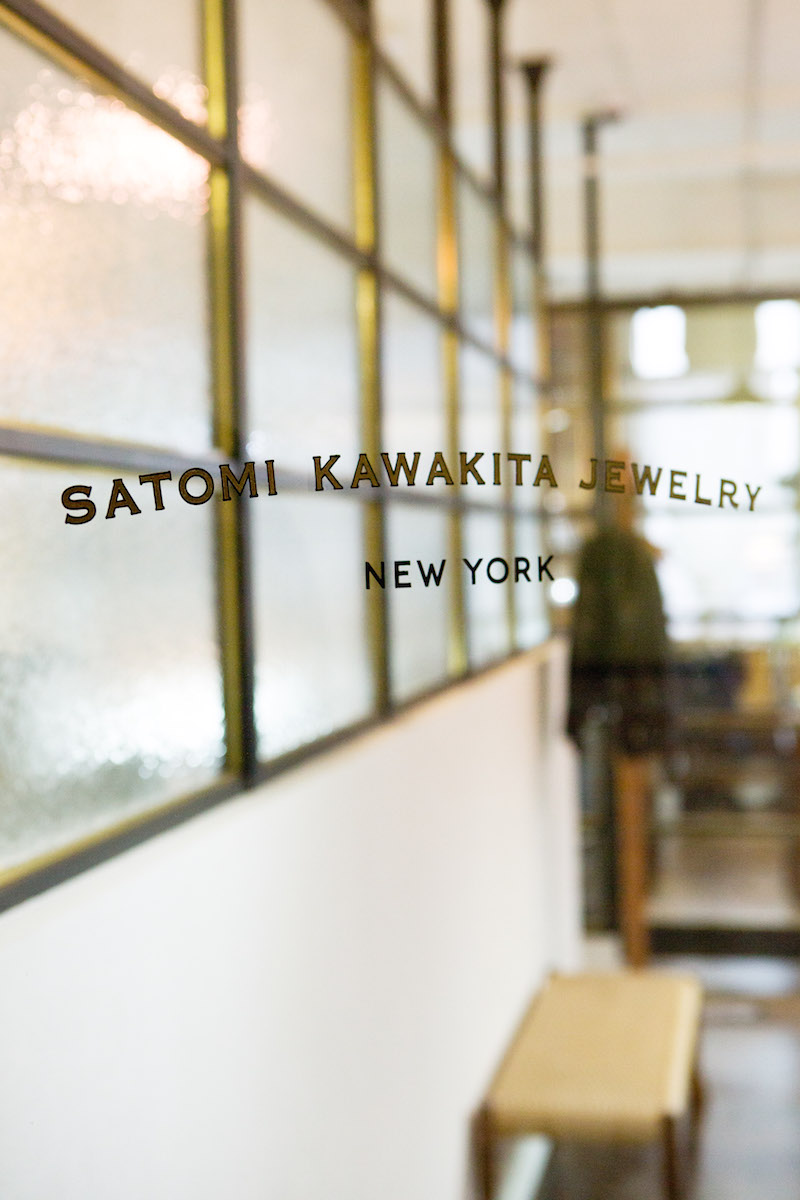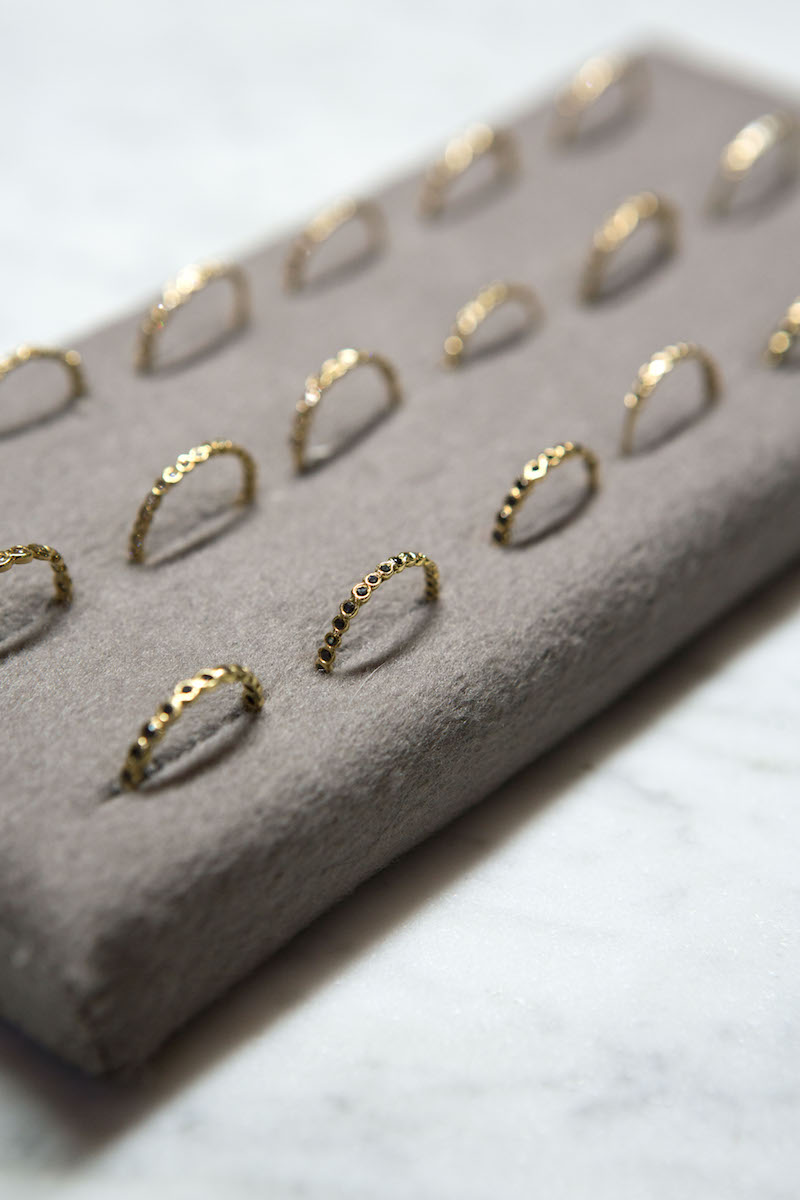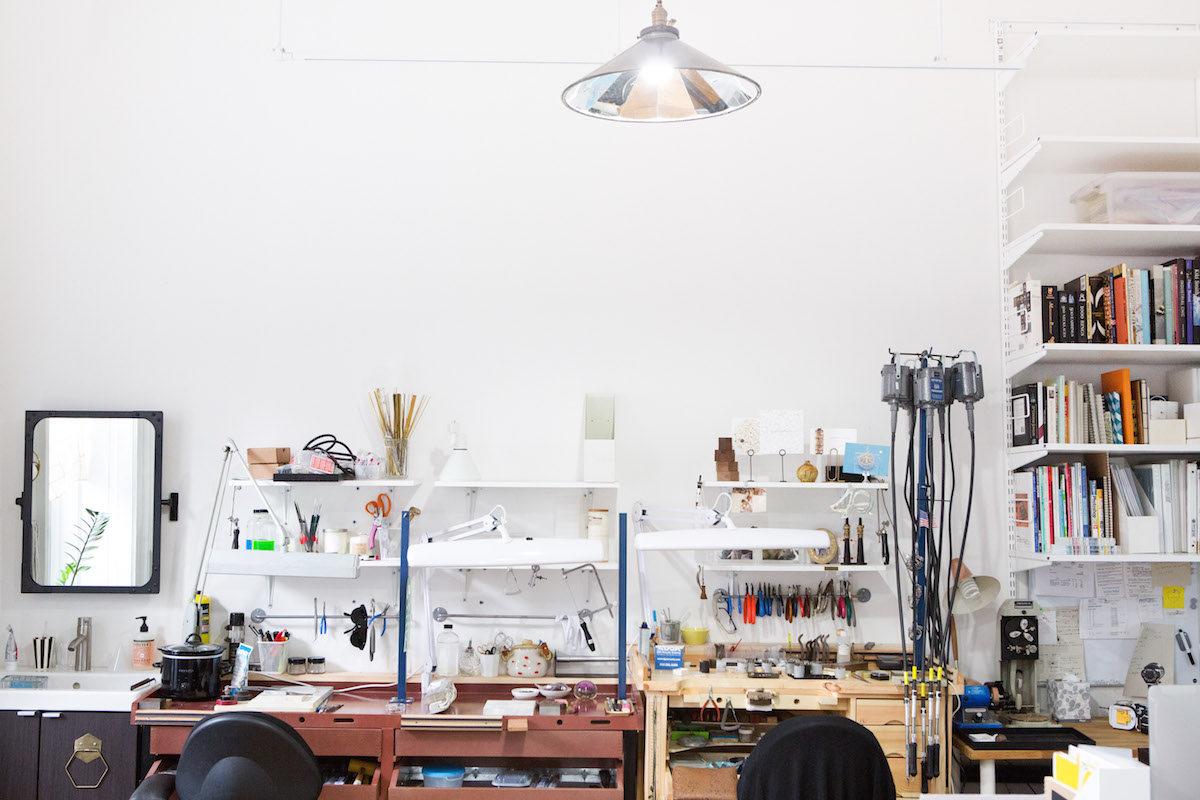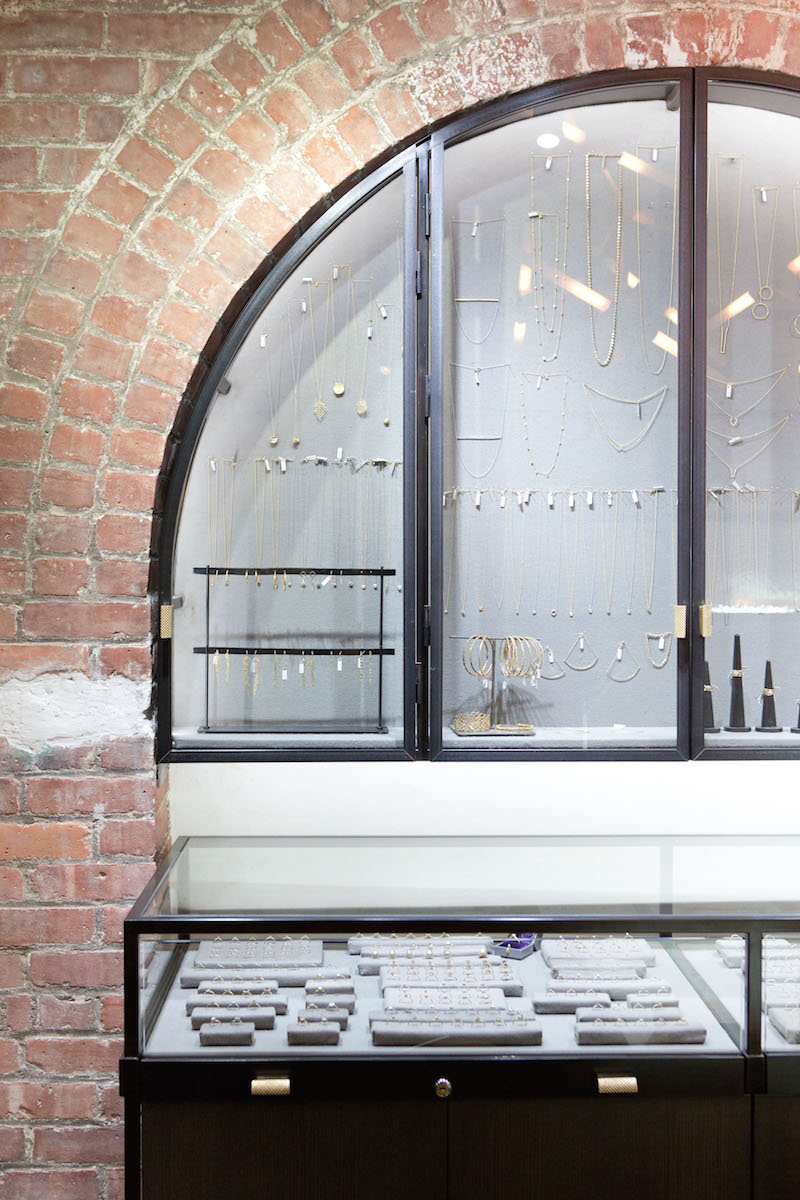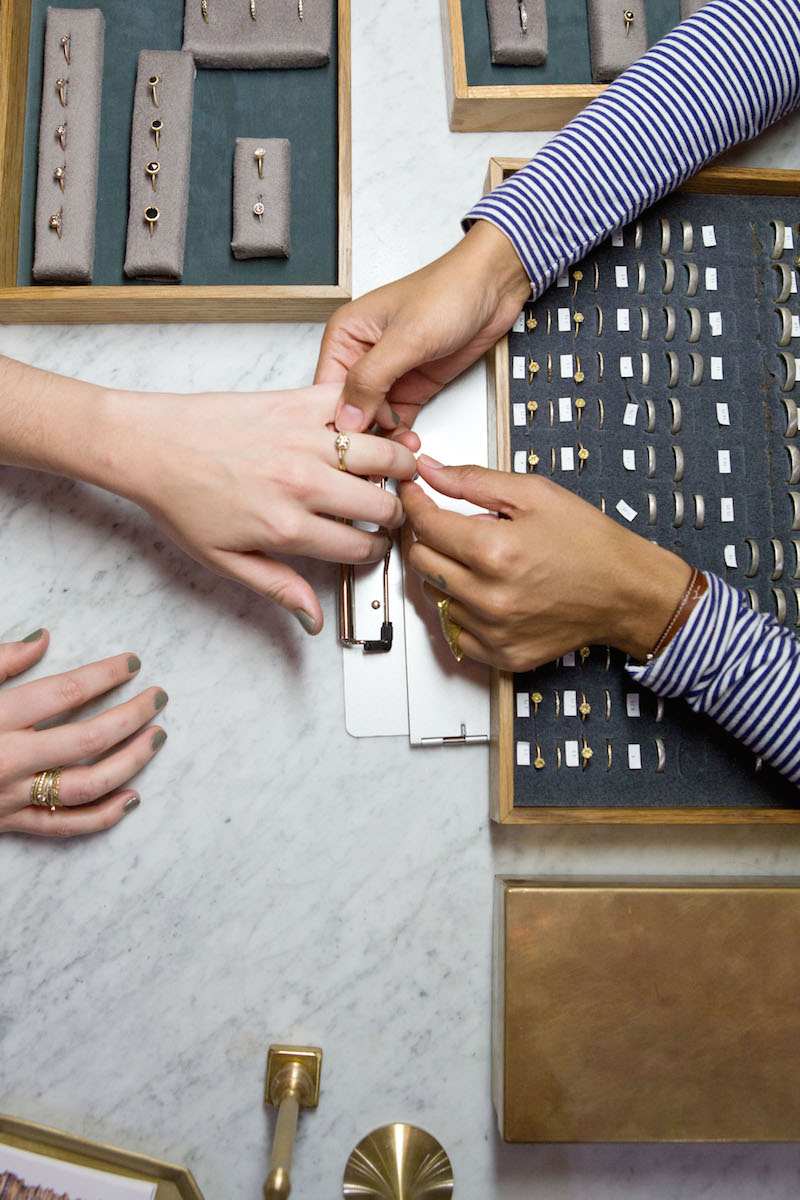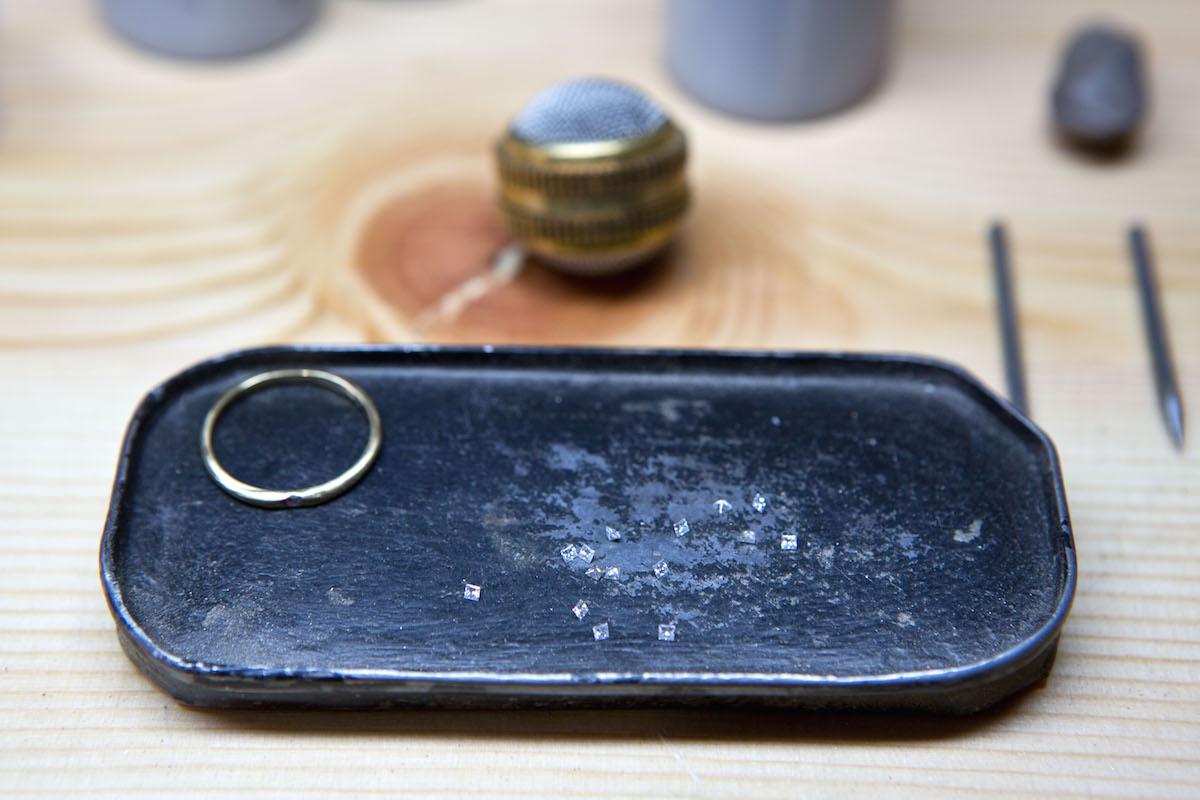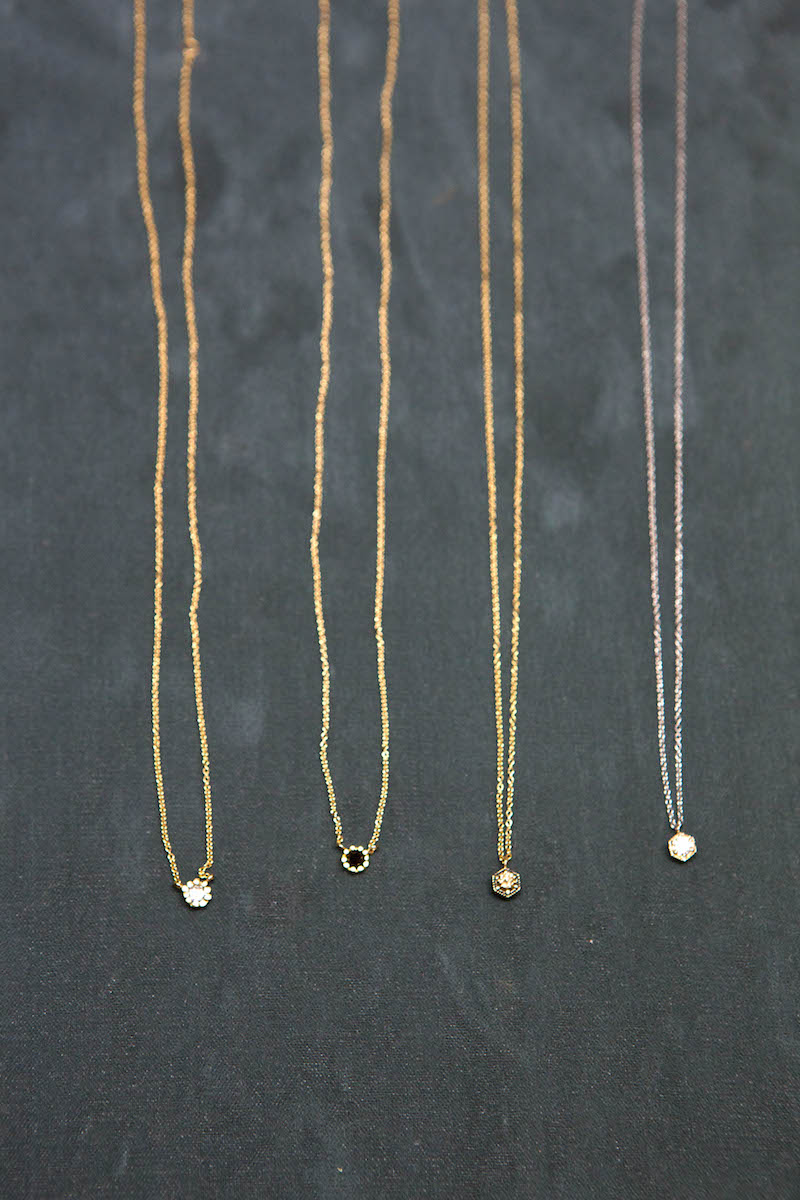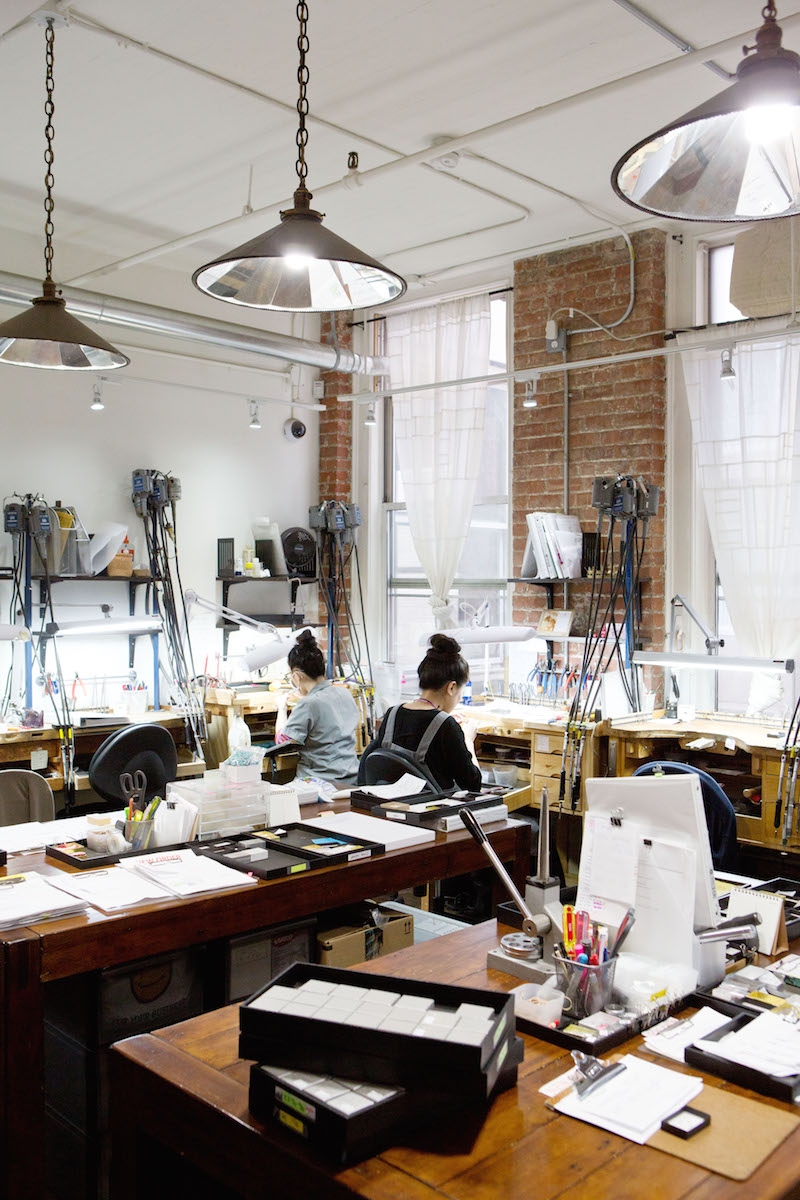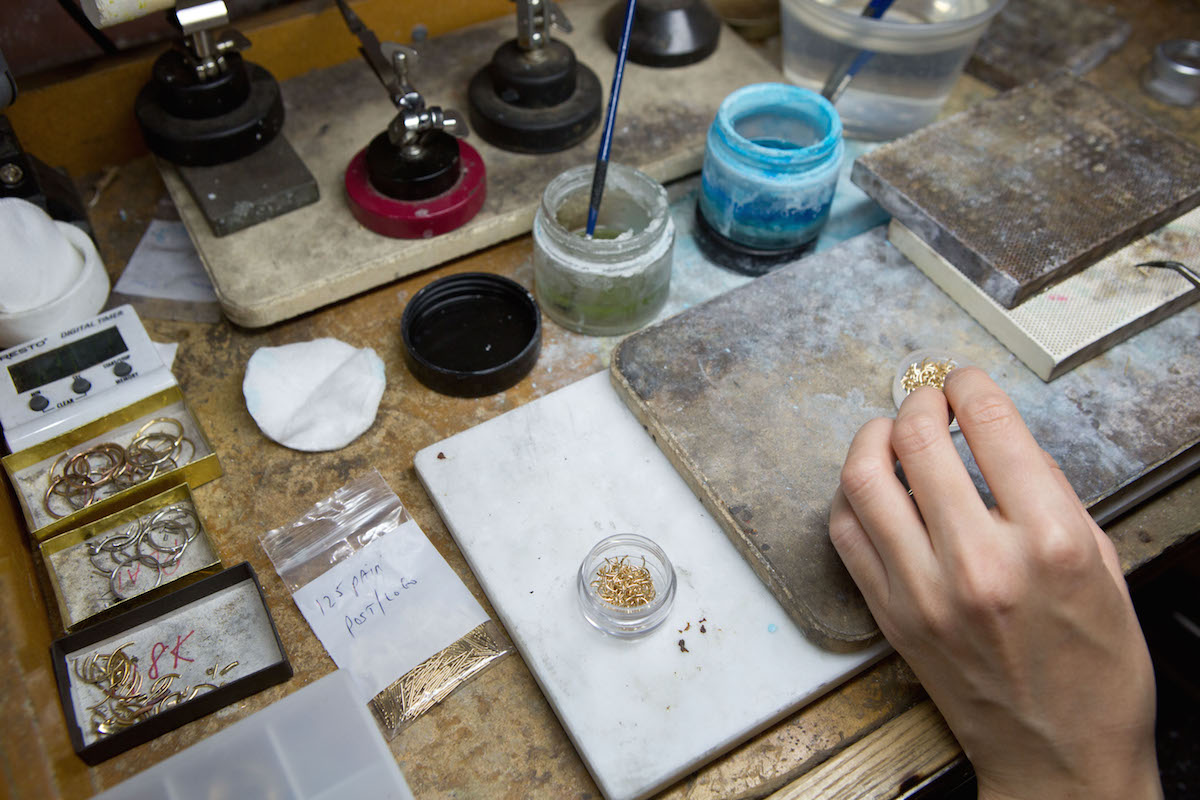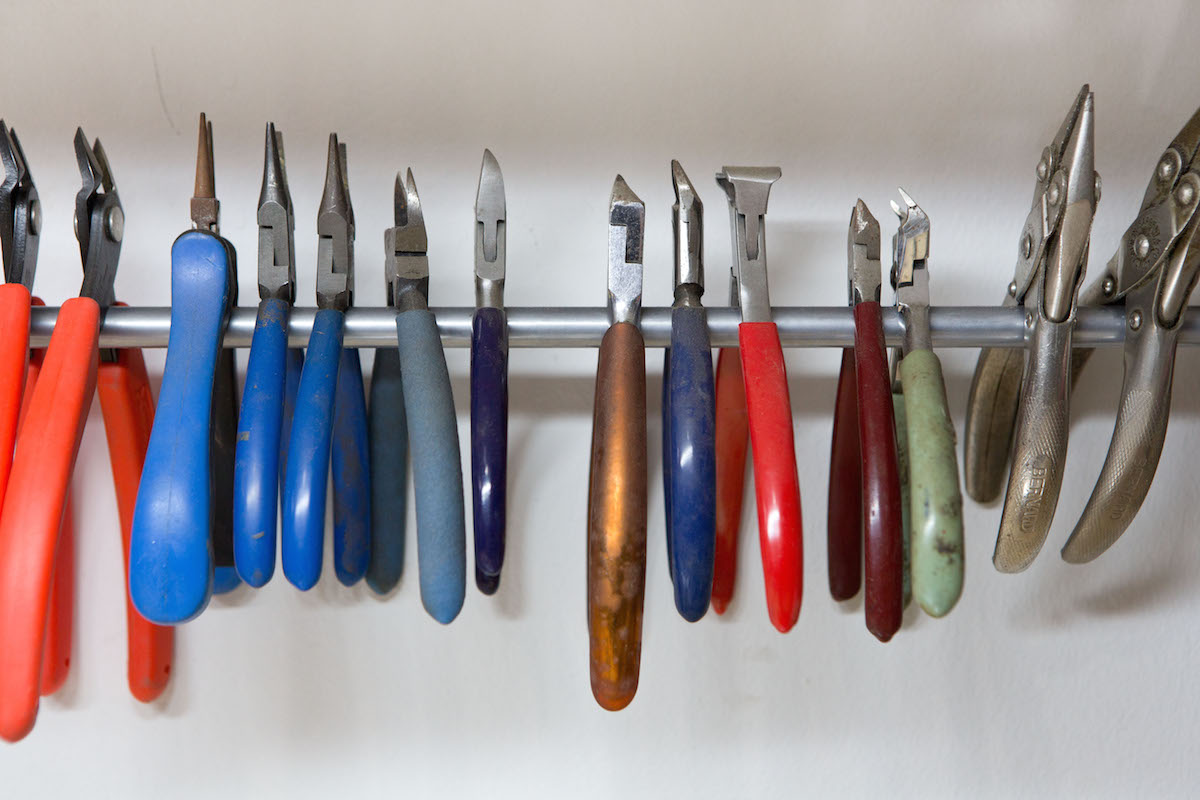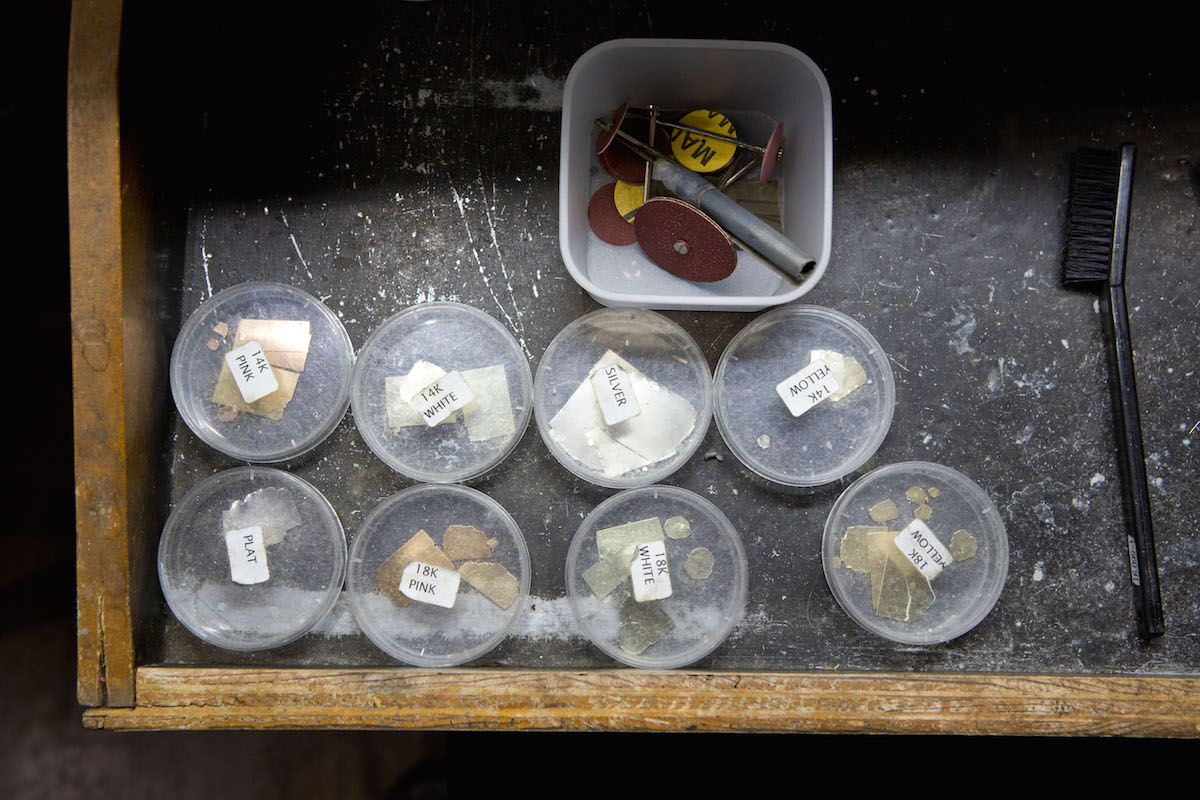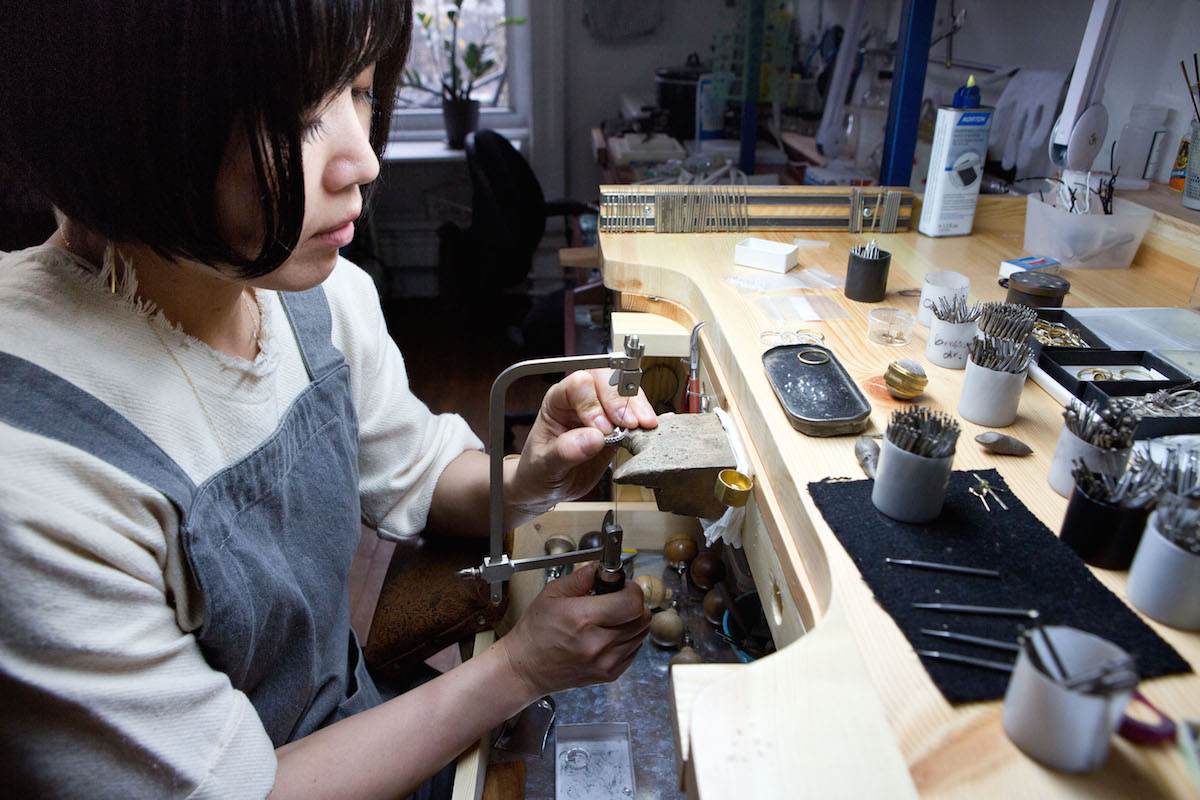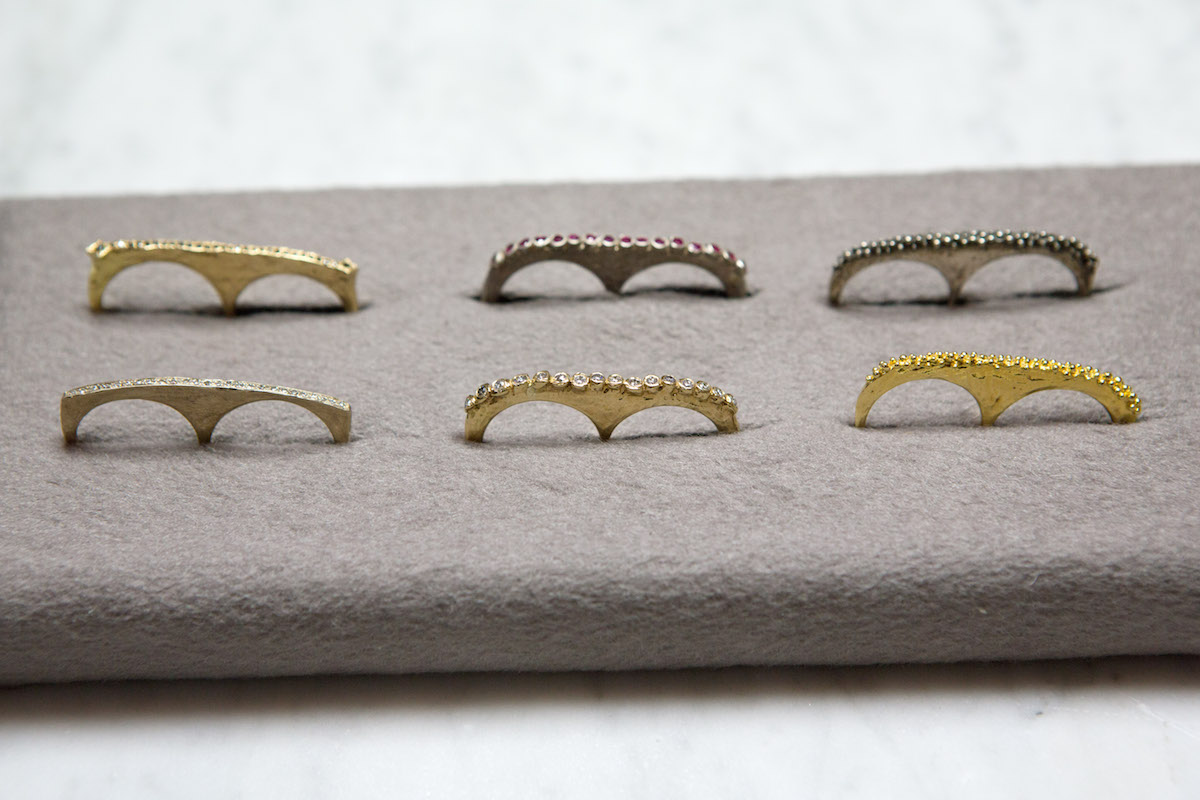 More Stories